Ice pop, paleta, ice lolly, icy pole, or popsicle – whatever you call them, frozen treats on a stick are having their moment! So, here's a recipe for a frozen treat that you and your whole family are sure to love.
Celebrate fresh summer ingredients and make these healthy berry yogurt popsicles at home!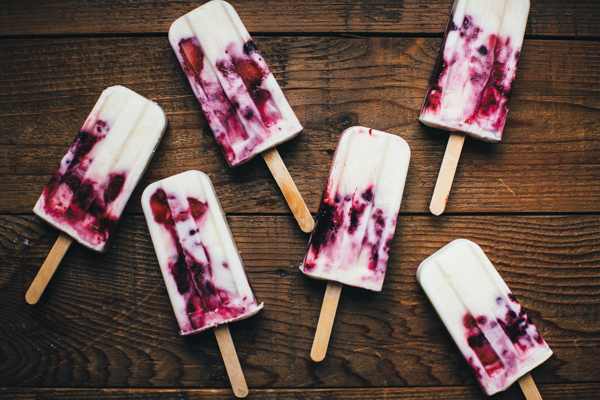 When I lived in San Diego, warm Sunday afternoons were celebrated with treats from Viva Pops, a favorite local vendor at the farmers market. The flavor options were spectacular: I often snagged a pineapple chili pop while my husband would go for the nectarine basil.
To me popsicles conjure up that same "lightness of being" we experienced during our beach-living days. When we moved to Colorado, it was time we took responsibility for recreating that same lightness in the Rocky Mountains — starting with a humble popsicle mold.
Generally speaking, I haven't met a popsicle I didn't like, but yogurt varieties make popsicles a viable snack option morning to night. With your own mold, you're in control of the ingredients, which means you can adjust the sugar content, filling and yogurt flavor to your liking. The flavor I've been loving these days? I lean on a pop recipe using tangy greek yogurt and jammy, sweet berry chunks.
It's 90 degrees here at 10:00 am… I think I'll go ahead and have one of these tasty pops for breakfast.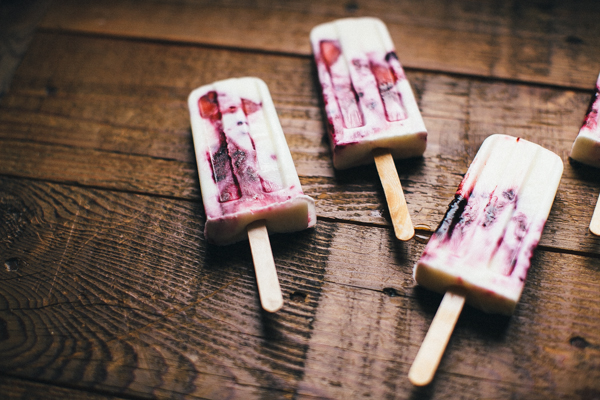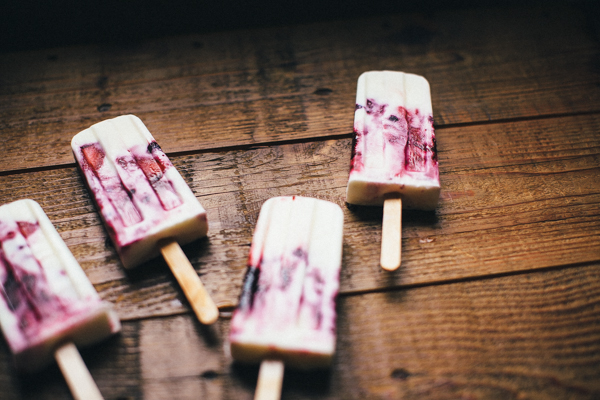 Refreshing recipe for berry yogurt popsicles
Ingredients:
2 cups plain, unsweetened greek yogurt
1 ½ mixed berries (raspberries, strawberries, blackberries)
1 tablespoon orange zest
1/4 cup sugar
Directions:
1. In a food processor, pulse strawberries, raspberries, blackberries and orange zest along with ¼ cup sugar.
2. Pour a bit of yogurt into the tip of each mold and then a layer of chunky berry mixture. Alternate dollops of yogurt and berries until the molds are filled.
3. With a knife or small spatula, carefully swirl yogurt and berries within the mold in an gently up/down motion, being carefully not to overmix (that is, unless you want your popsicle to be a smoothie). I
4. Insert popsicle sticks and freeze for 3-4 hours.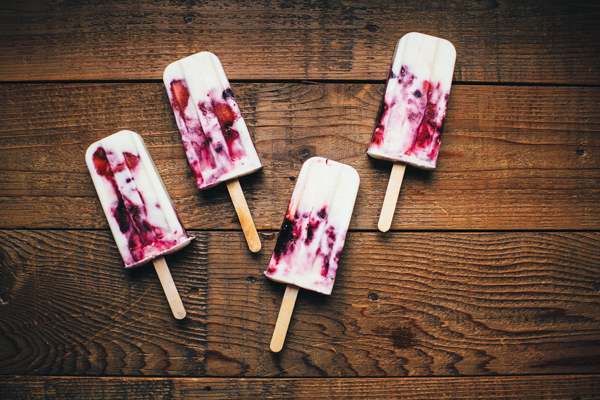 [box type="shadow"]
Love making healthy yet indulgent treats like these ice pops at home? Unlock the secrets to creating wholesome, delicious dishes at home that nourish your body and your tastebuds with online cooking classes from Bluprint.
Check out the collection of healthy cooking classes here!
[/box]
What's your favorite flavor of popsicle?