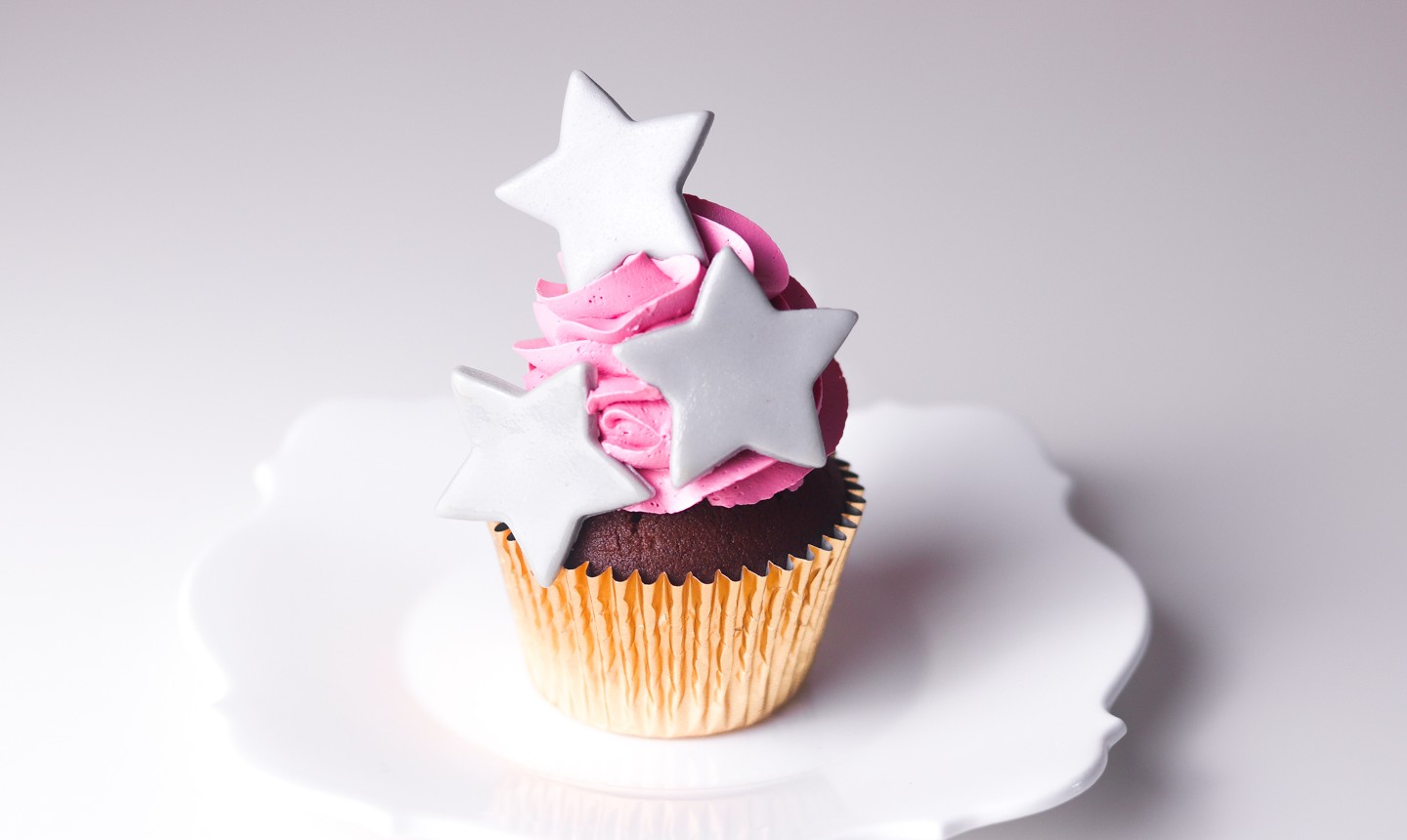 Sometime your cake calls for a little extra oomph, and that's where sparkly fondant shines. Whether you buy your fondant or make it from scratch, it's easy to add some shimmer with these genius methods.
1. Egg Whites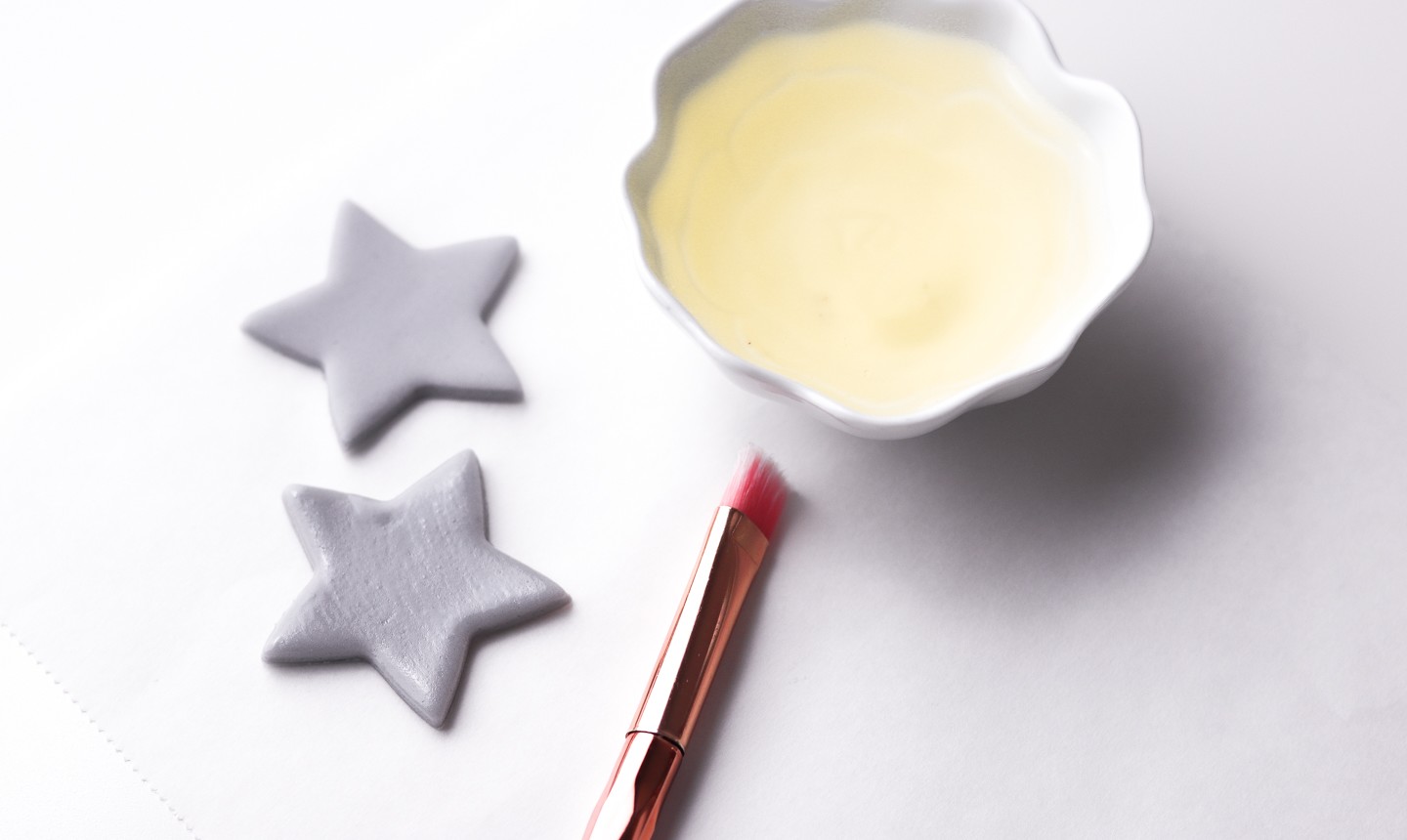 Painting the fondant with egg whites is a quick and easy way to add a shiny appearance. Simply brush on the egg whites with a food-safe paintbrush and let it dry. (Depending on the humidity, this can take 1 to 2 hours.) Though easy to apply, keep in mind this method may leave streaks on your fondant.
Pro Tip:
For health and safety reasons, we recommend using only pre-separated pasteurized egg whites. You can find a carton at your local grocery store.
2. Confectioner's Glaze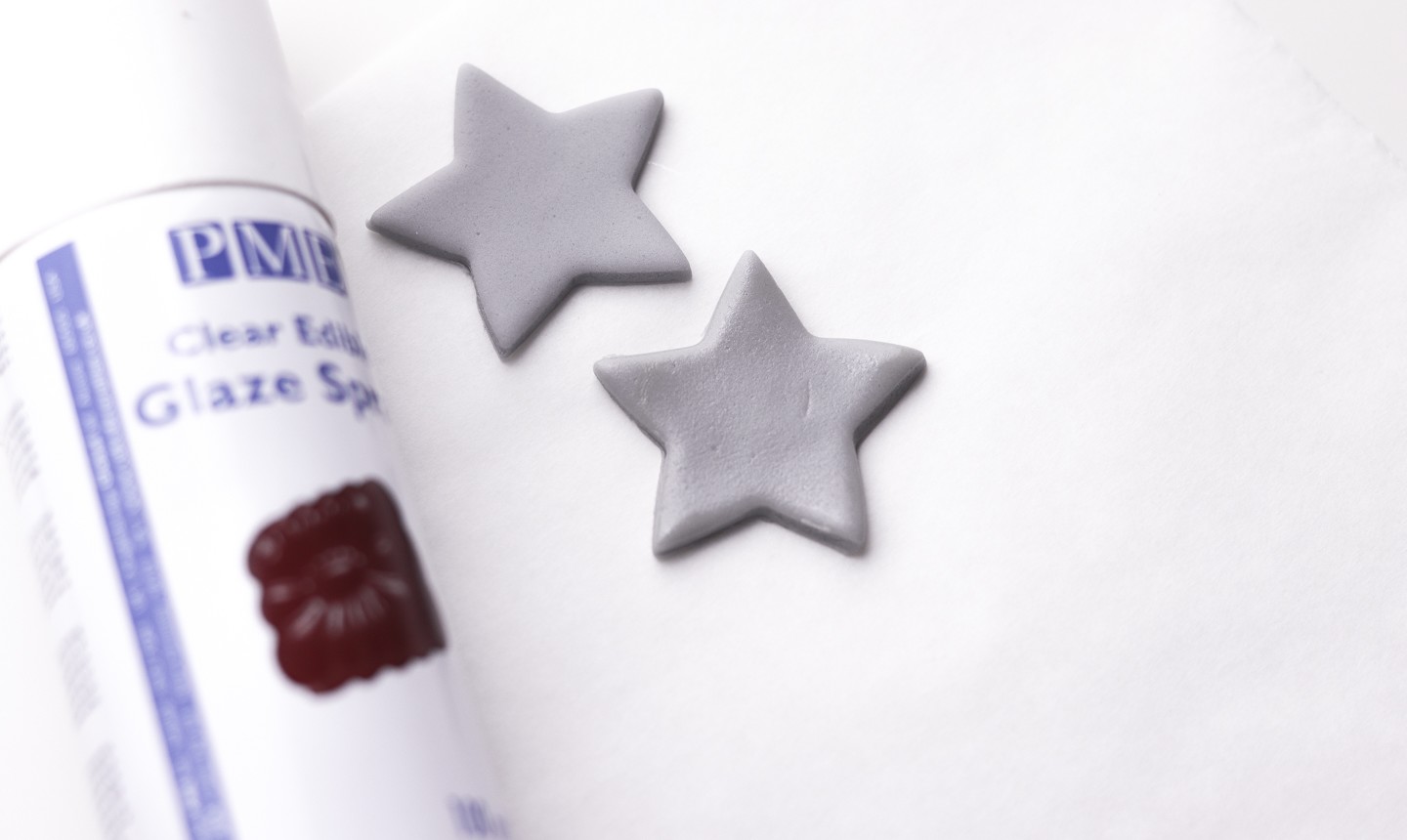 This method might be the easiest way to make your fondant gleam — all you need is a can of PME glaze spray. Unlike the egg white method, the spray dries quickly. And because it's already pre-made, it speeds up your decorating process. Just note that things can get a bit messy, so before spraying your fondant, lay down some parchment paper to protect your countertop.
Good to Know:
If you want to go in a more glitzy, glittery direction, you can also use luster dust on your fondant (or buttercream!) to make it extra sparkly.
3. Steamer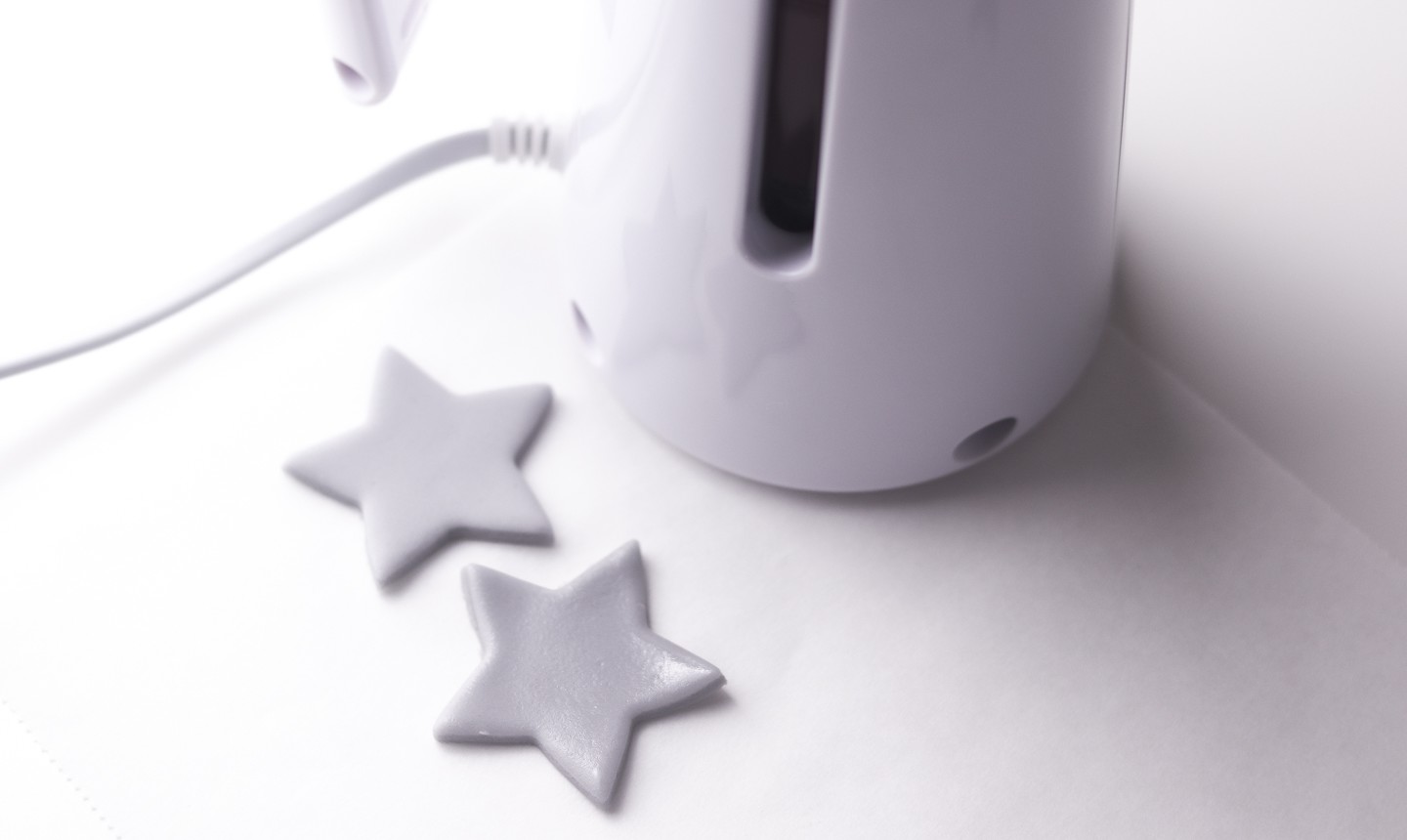 More experienced cake decorators can steam their confections to add extra shine. And while it can be totally nerve-wracking to treat your masterpiece with boiling hot vapor, it'll help you achieve a smooth, even sheen across the entire surface. Of course, you'll want to pay close attention to your fondant so it doesn't over-steam — nobody wants a melted, shapeless cake on their hands.
Pro Tip:
Steam your fondant pieces before they're added to the cake to make the process a bit more manageable.
4. Alcohol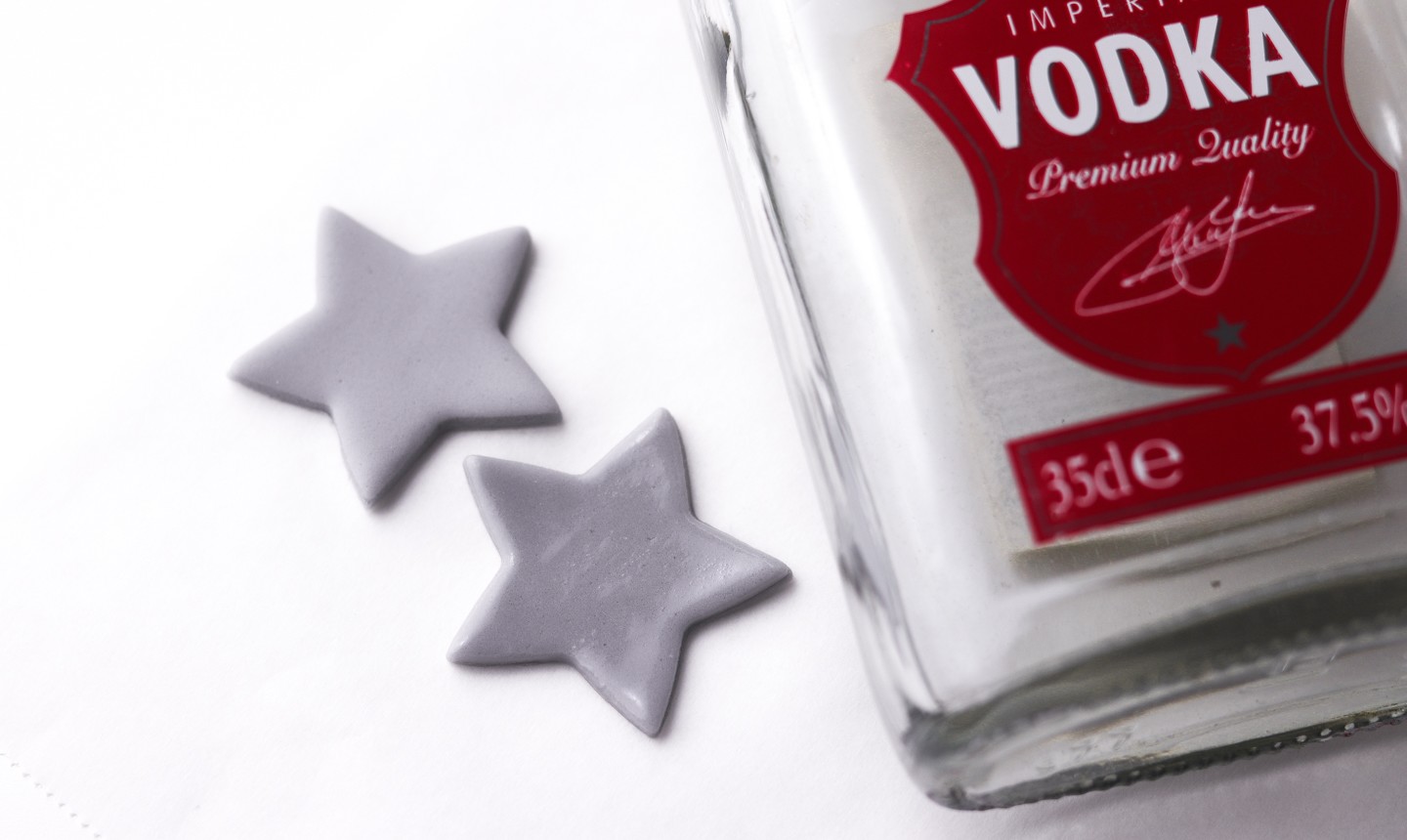 When in doubt, turn to your alcohol stock. You can get a nice shine by brushing vodka or Everclear onto your fondant with a food-safe brush. It's quick with zero prep-work, but you'll want to eat the cake quickly as the shimmer will fade after a few days.
5. Shortening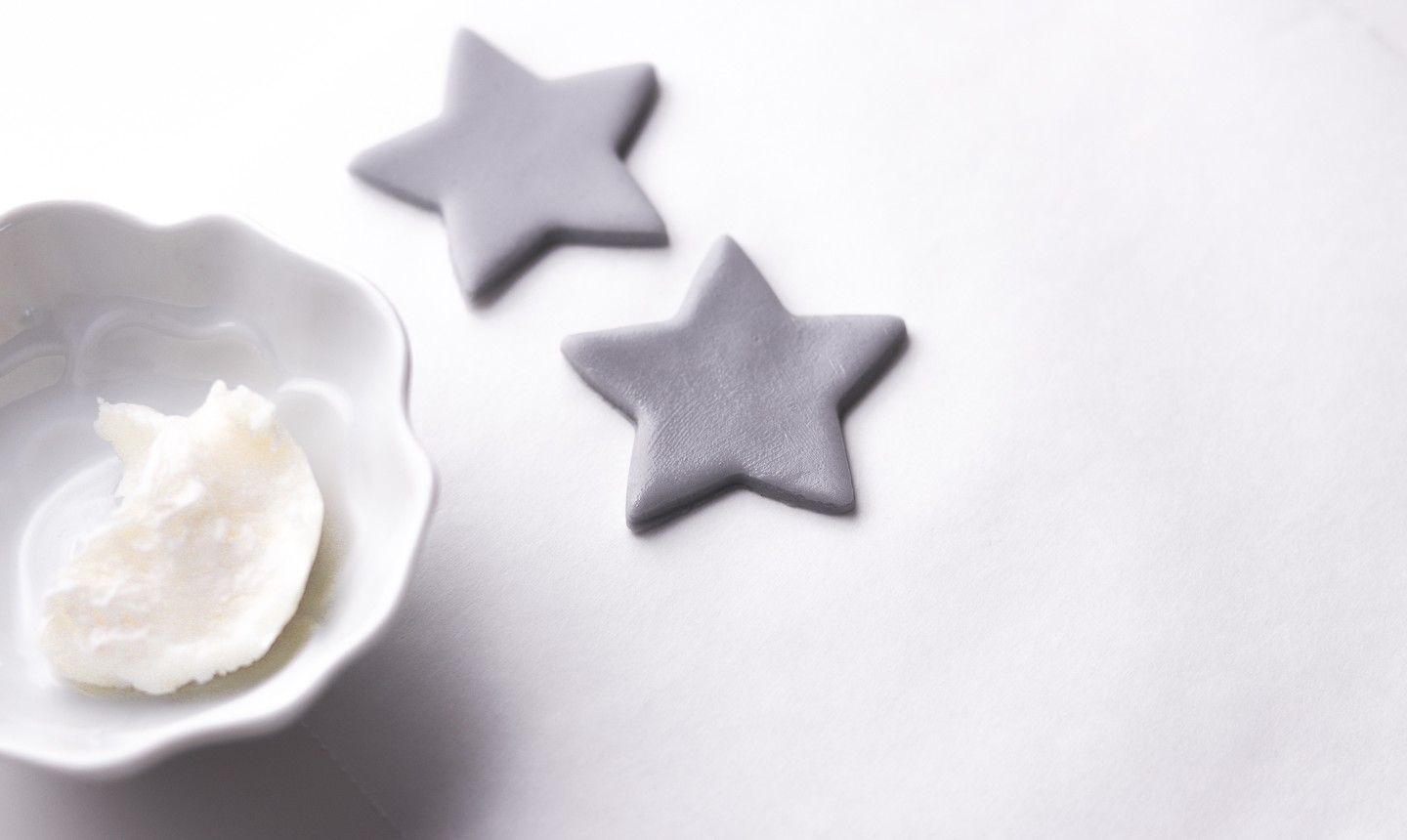 Another way to add some sheen? Rub shortening on the surface of your fondant. That said, we only recommend using this method if you're a bit desperate — shortening never fully dries, so it stays sticky and can trap stray fluff or dust floating around. Plus, the shine fades fairly quickly and can make your fondant feel greasy.