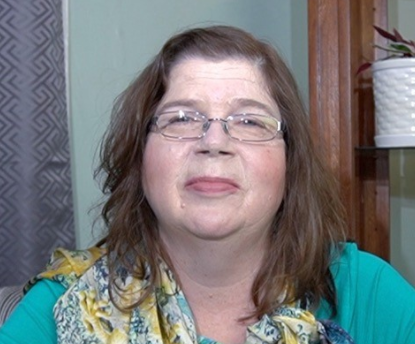 Trinity Stitch
Mary Beth Temple
Crochet stitch patterns can be fun to explore and to incorporate into your projects. With thousands of crochet stitch patterns to choose from, there's always something new to learn. In this video, expert Mary Beth Temple demonstrates a popular stitch, the Trinity Stitch. This easy crochet stitch is a one-row repeat and makes a fabric that is dense and plush, perfect for crochet scarf patterns and other accessories.
Mary Beth notes that you'll have an even number of stitches, so you will need an odd number of stitches for the starting chain. She then works on an established swatch of trinity stitch following these steps:
1. Ch 1, sc in first stitch.
2. Insert hook in the stitch just worked, yo and pull up a loop (2 loops on hook).
3. Insert hook in next stitch, yo and pull up a loop (3 loops on hook).
4. Insert hook in next ch-sp, yo and pull up a loop (4 loops on hook).
5. Yo and pull through all 4 loops (1 loop remains on hook).
6. Ch 1.
Repeat steps 2 – 6 until one stitch remains, sc in final stitch. Ch 1 and turn.
It's important to remember to work the first stitch of the next cluster into the last stitch worked in the last cluster. The next group is starting in the same chain or stitch where the previous one ended. As Mary Beth mentions in the video, the first row of the stitch pattern, when working into the foundation chain, will be the same, you're just working into the chain instead of stitches and chain spaces.
The stitch pattern is a one-row repeat, meaning once the pattern is established, every row is worked the same following the instructions above. There is another variation of the trinity stitch that is worked over an odd number of stitches; however, Mary Beth prefers working over an even number of stitches as shown. She likes that the two edges more closely mirror each other with the variation demonstrated in the video.
Abbreviations
ch: chain
ch-sp: chain space
sc: single crochet
yo: yarn over
This video uses US crochet terminology.