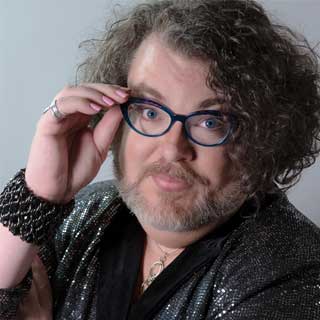 How to Make a Pattern Match YOUR Measurements
Shannon Leigh Roudhán
Crochet takes math, so why not make that math work for you? Designer Shannon Leigh Roudhán teaches how to take the proper measurements based on your pattern, so all your projects will fit perfectly. Have a pattern that doesn't tell you the measurements? With the included calculation sheet, you can figure them out yourself!
Shannon begins by discussing the meaning of the finished measurements listed in a crochet pattern. Shannon reviews the meaning of the "to fit" measurement, along with the finished measurements and finished length to shoulder. Shannon also reviews the schematics and looks at how you can get more information from these diagrams.
The next section of the video covers how to take your own measurements. Shannon uses a dress form, along with the worksheet in the class materials to get some measurements. Shannon suggests getting the help of a family member or friend in order to properly obtain your specific measurements. Shannon also reviews how to do some math to calculate finished measurements on a pattern if they aren't included.
For the final part of the video, Shannon explains stitch multiples and how you can calculate stitch counts to work a stitch pattern into any project you choose. With all the math learned in this video, you'll be well on your way to having the perfect garment that fits.
Bonus materials available after purchase
Popular Crocheting videos
Explore videos by Shannon Leigh Roudhán