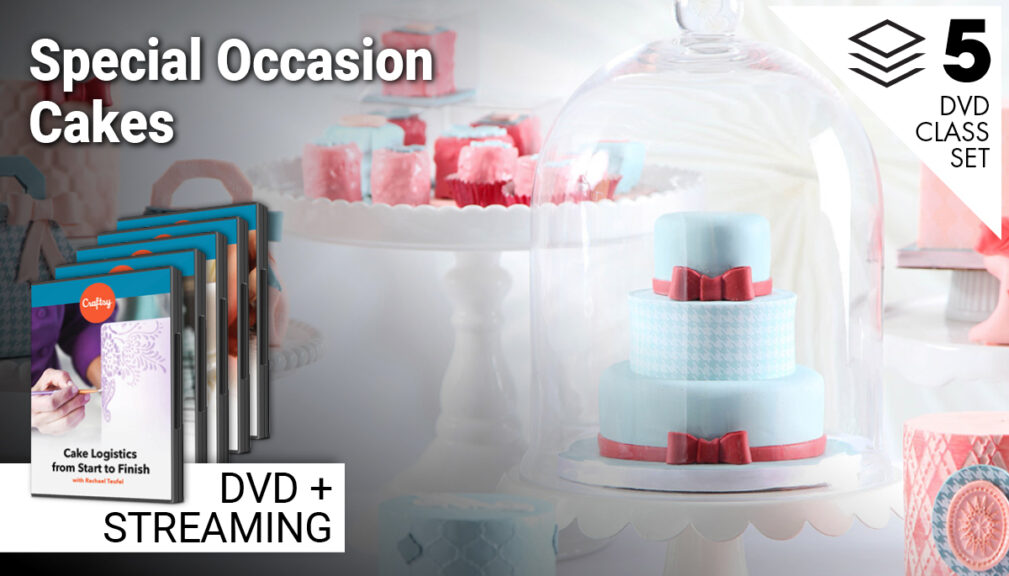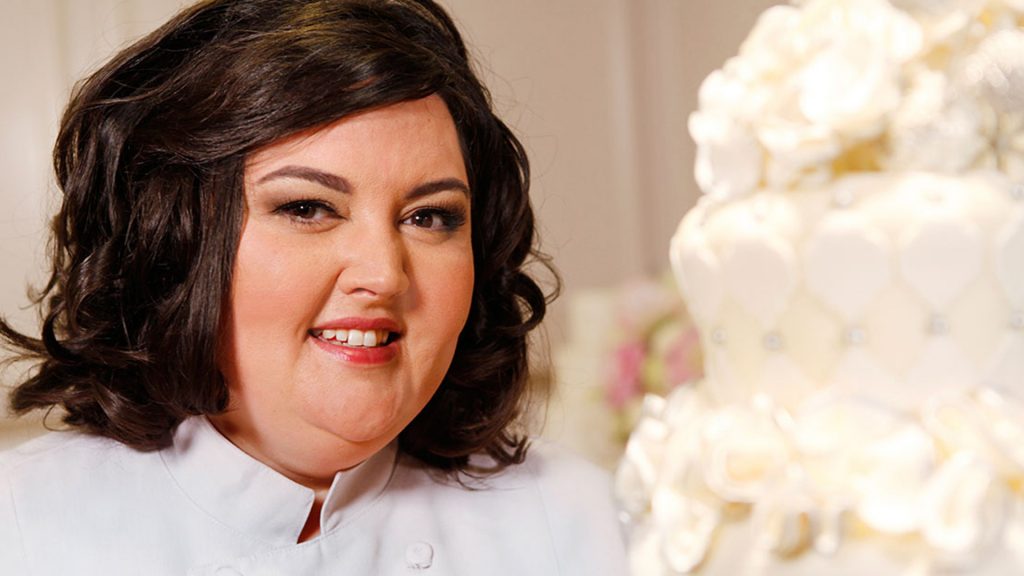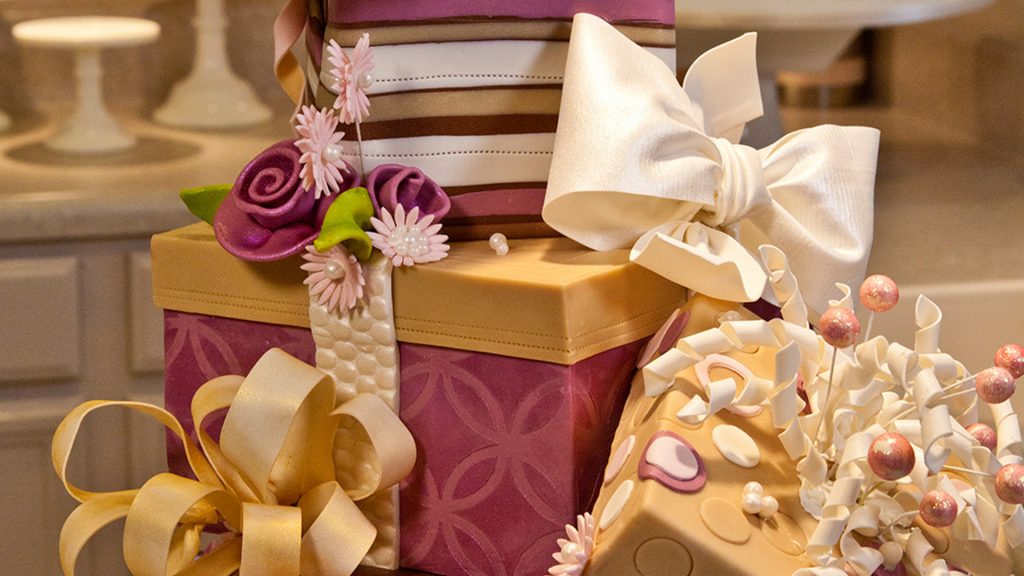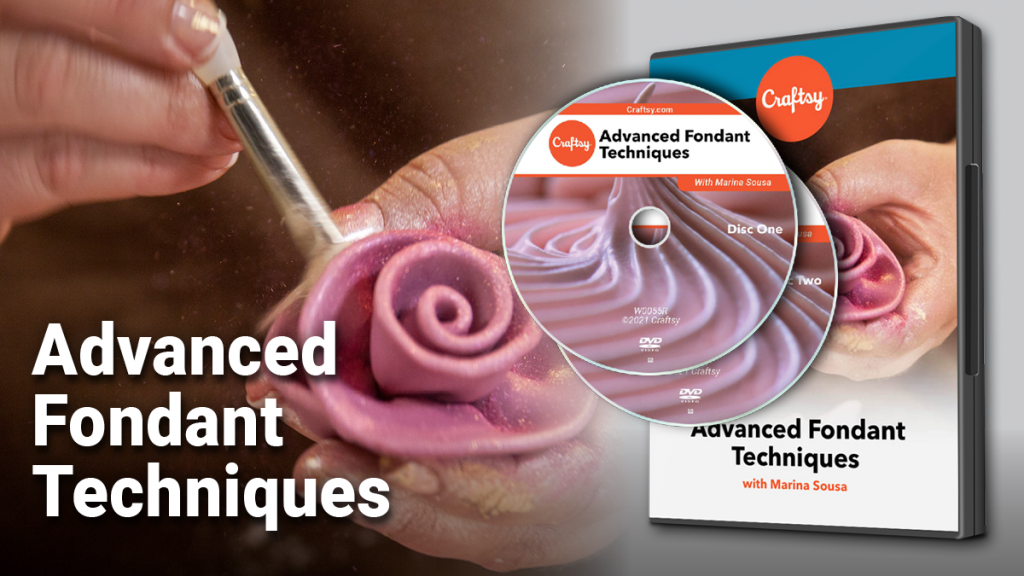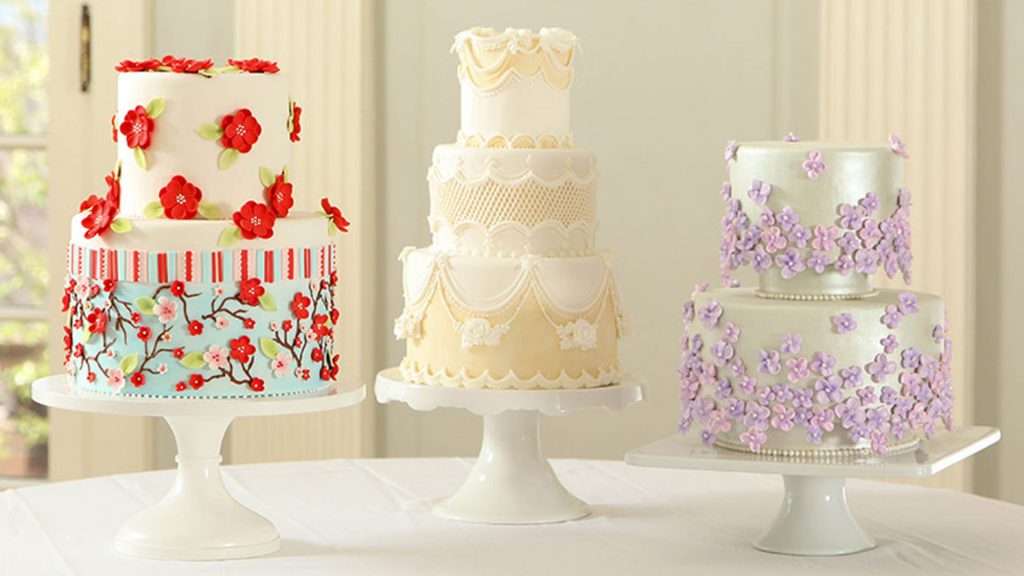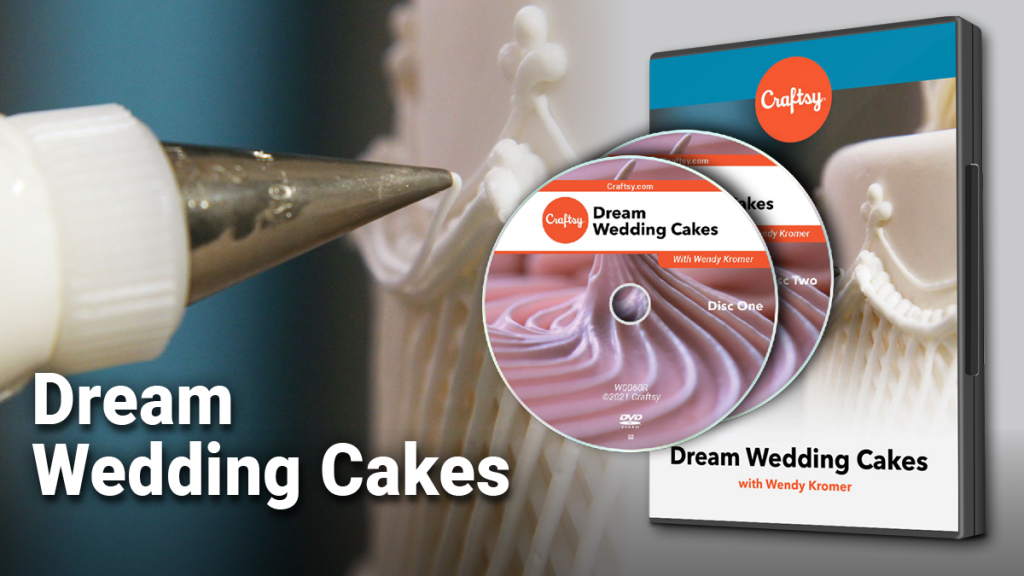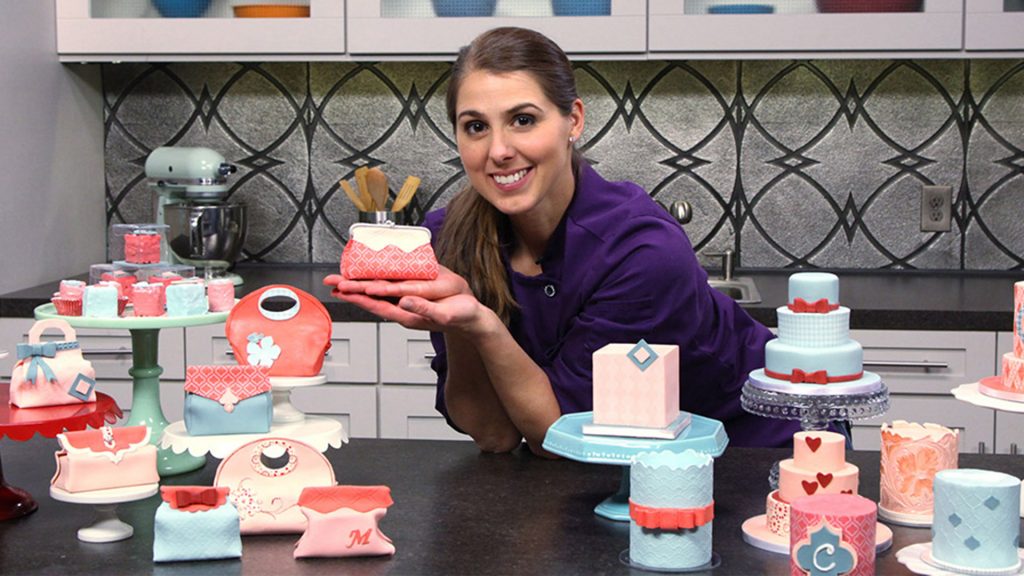 Special Occasion Cakes 5-Class Set (DVD + Streaming)
$189.99
At a Glance:
Includes 5 Streaming Classes + 5 DVDs
Save with bundled price
Bonus downloadable materials available after purchase
Total Runtime: 15h 41m
W0342Q
Description
Learn to decorate breathtaking cakes for life's special occasions with our master cake decorators as they guide you through stunning techniques in this 5-class set! Discover insider cake decorating tips from Marina Sousa as you learn to craft brooches, pearl bursts, buttons, and other dazzling wedding day decorations before diving into basic and advanced fondant techniques. Then, join Wendy Kromer as she demonstrates three unforgettable tiered wedding cakes, and follow along with Rachael Teufel who will share her tips for creating charming mini cakes. Need to transport your creations? Rachael will also share her professional tips on logistics and transportation, ensuring your cakes arrive safely from point A to B. Elevate your cake decorating skills with this enriching set of classes!
For a more detailed summary of each class included in this set, see the "Classes Included" tab below.
NOTE: After purchase, all streaming classes within this set will be made available in your Craftsy account. You will be able to enjoy your purchased classes within your library anytime without losing access. The DVDs will be shipped to you.
Classes Included
Jeweled Wedding Cake (4h 02m)

Learn dozens of Marina's insider cake decorating tips as you make brooches, pearl bursts, buttons and all other forms of wedding day bling. Create a multi-tiered masterpiece dressed in edible embellishments. Sculpt simple round cakes into tapered or wavy tiers. Construct custom pedestals draped with fondant swags and come away with essential cake industry knowledge. In Marina's Jeweled Wedding Cake, you won't just be enamored with the dazzling final cake – you'll fall in love with the process of decorating it as well.
Advanced Fondant Techniques (4h 28m)
Celebrity cake decorator Marina Sousa reviews fondant handling basics and then works up to some very sophisticated techniques with texture, stencils, molds and piping. Follow along at your own pace as she shows you how to create lavish surface detail like lace and filigree, tie bows you'll swear are fabric and sculpt details from fondant, gum paste and chocolate.
Dream Wedding Cakes (3h 06m)
Create three breathtaking wedding cake designs with renowned cake artist Wendy Kromer, and get tips for adjusting the look and feel to fit your clients' big day. Start with the charming Calico Cake, featuring an alluring arrangement of small floral and graphic stripe patterns on the bottom tiers and bold blooms dotting the top tier. Make the Meringue Hydrangea Cake, whose gorgeous piped hydrangeas cascade down a shimmering pearl backdrop. Finally, go in-depth as Wendy guides you step by step through a Lambeth Sampler Cake that pairs an eye-catching two-toned background with the elegance of royal icing roses, miniature grape clusters, draped swags, graceful over-piping and more. Deliver the perfect wedding cake for an unforgettable celebration.
Cake Logistics From Start to Finish (1h 39m)
Discover simple strategies to elevate your cake decorating business.
You may have mastered buttercream, but what about the other skills you need to run a successful cake decorating business? Join award-winning cake designer Rachael Teufel as she shares her time-tested techniques for running a professional and successful business. Find out how to stack, store and transport your cake while avoiding common — and easy to make — mistakes.
Mini-Cakes, Many Occasions (2h 26m)
Whether you're creating a classy compliment or a trendy alternative to a full-size cake design, discover how to make miniature cakes with style and confidence alongside award-winning cake pro Rachael Teufel. Increase your efficiency as you learn to tort, fill, ice and cut multiple mini-cakes at once. Make darling petits fours and present them perfectly. Create a simple yet elegant single-tiered mini-cake wrapped in textured modeling chocolate. Master chocolate transfer sheets and easily add detailed patterns to a three-tiered mini-cake that's an adorable addition to weddings, showers, birthdays and more. Plus, Rachael will guide you through making and embellishing four chic styles of miniature handbag cakes! Offer irresistible mini-cakes customized for any celebration.
Your Instructors
Marina Sousa
Marina is a Food Network Challenge champion and the owner of Just Cake in Capitola, California. She holds a degree in baking and pastry arts from the Culinary Institute of America in Napa Valley. She's appeared regularly on the Food Network as a challenger, judge and featured chef for Food Network Caters Your Las Vegas Wedding, and her work has been featured in several magazines including InStyle, Bride, Modern Bride and People.
Wendy Kromer
After graduating from culinary school, Wendy interned with the renowned cake decorator Colette Peters. Wendy has been a contributing editor to Martha Stewart Weddings since 1995 and recently co-authored Martha Stewart's Wedding Cakes, which showcased more than 100 of her cakes. Wendy's work has also been featured on television shows and in publications, including Oprah, In Style, Woman's Day and People. She owns a custom cake business, Wendy Kromer Confections, as well as Wendy Kromer Confections Academy, where she teaches cake decorating and more.
Rachael Teufel
Rachael Teufel was a physical therapist before she discovered cakes as a creative outlet. In 2006 Rachael started her own company, Intricate Icings Cake Design. Today her work is nationally recognized. She's been featured on the "Food Network Challenge" TV show as well as in top-tier publications such as Brides, Martha Stewart Weddings and The Knot. Rachael was also named one of the top pastry pros in the country by Martha Stewart Weddings.
Bonus Materials
Each class in this set comes with a helpful downloadable PDF that will add to the fun and success of each class. In total, you will gain access to 5 PDFs containing 37 pages of content, which you can view online anytime or print out to reference.
Bonus materials available after purchase
Instructions, Supplies & Resources
Bonus materials available after purchase
Advanced Fondant Techniques Supplies and Resources
Bonus materials available after purchase
Dream Wedding Cake - Supplies and Recipes
Bonus materials available after purchase
Cake Logistics From Start to Finish - Class Materials
Bonus materials available after purchase
Mini-Cakes, Many Occasions - Supplies, Recipes and Templates