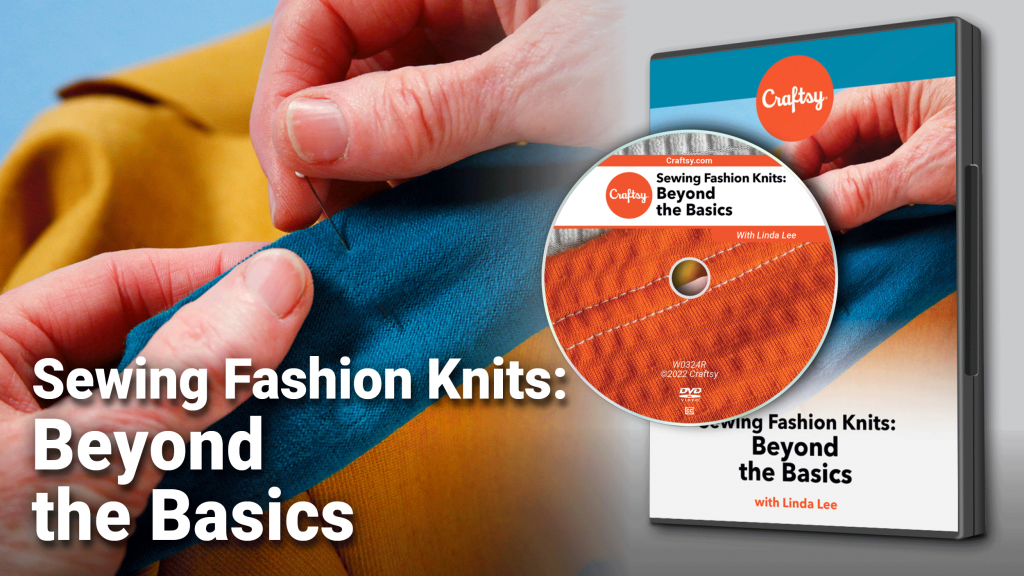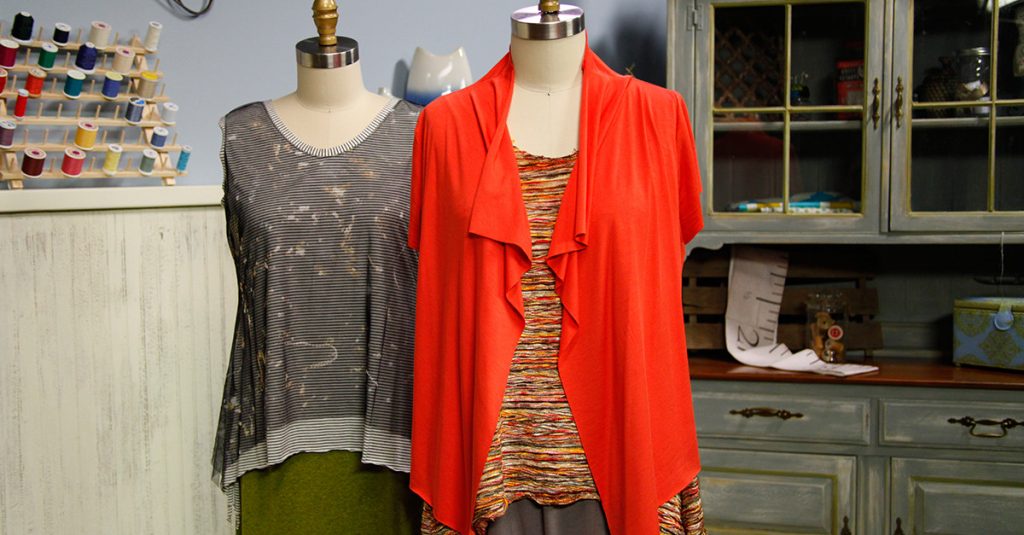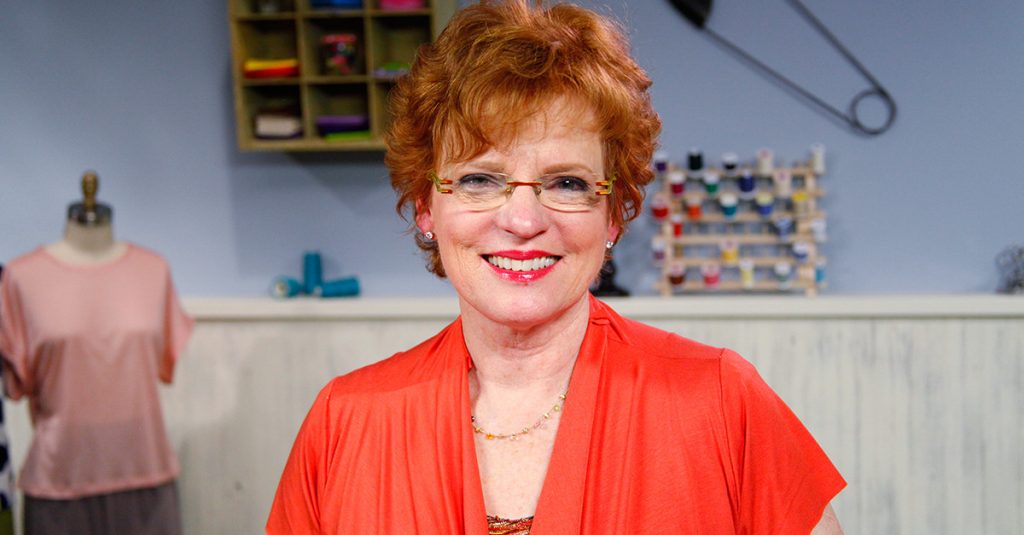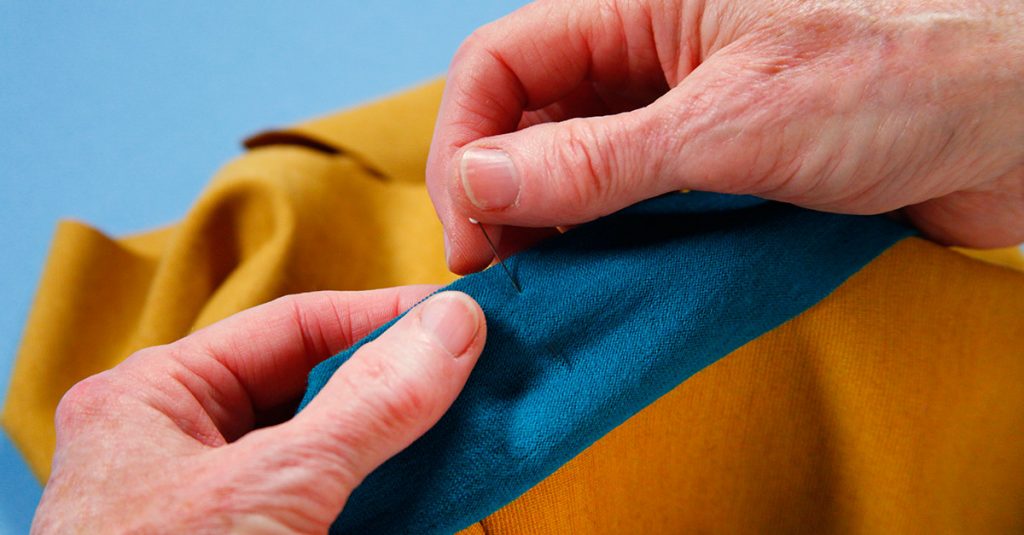 Sewing Fashion Knits: Beyond the Basics (DVD + Streaming)
$49.99
At a Glance:
Includes both DVD and On-Demand streaming access
Bonus downloadable materials available after purchase
8 Class Sessions
Total Runtime: 2h 23m
W0250Q
Description
Join designer Linda Lee, and discover techniques for sewing with knits to create garments with delicious drape and undeniable elegance! Learn the techniques you need to create your own knit wardrobe with your home sewing machine, including how to prepare your fabric, finish seams and edges, stabilize shoulders and necklines, troubleshoot puckering, curling, slipped stitches and more. If you have a serger, Linda offers invaluable advice for using it to create attractive finishes.
NOTE: If you'd like to purchase only the DVD for this class, you may do so through this link. (Please note, any class PDF materials are not on the DVD itself. You must have streaming access to download those materials associated with the class.)
Class Sessions
Meet Linda Lee (16:50)
Meet Linda and explore different types of knits and fabrics. You'll also learn about the differences between sewing machines and sergers.
The Preparing Fabric (12:52)
Consider how your fabric will stretch and sew some samples with Linda's expert instruction and helpful tips.
Cutting and Marking (10:47)
Linda shows you how to find the right side and grain line. You'll also learn to lay out your pattern pieces using weights.
Seam Finishes (17:49)
Gain an understanding of the stitch options on your sewing machine and serger – from open seams to flatlocking and finishing
Stabilizing Knits (13:16)
Linda helps you learn to add structure to your garment with facings and interfacings. Stabilize your knits with this knowledge!
Hem Finishes (28:02)
Thick or thin, these hems look great. Explore turned and fusible hems, compare products and learn to use a double needle with Linda's detailed instruction.
Edge Finishes (29:32)
Pretty edges give your piece a polished look. Learn to sew traditional and ready-to-wear binding!
Bonus: Sewing a Simple Garment (14:36)
Linda provides even more tips and tricks to improve your edges with an in-depth look at shoulder and sleeve seams.
Your Instructor
Linda Lee
Linda Lee has loved fabric for as long as she can remember, so it's no surprise that she has spent her career working in fashion and interior design. She is the owner of The Sewing Workshop Pattern Collection, where adventurous sewers can find patterns for distinctive garments created with innovative techniques. She has written numerous sewing books and contributed articles to magazines including Threads, Sew News and Stitch. She has also been the sewing expert for segments on the HGTV programs "Today at Home" and "Our Home."
Bonus Materials
Bonus materials available after purchase
FAQ
How will I receive my DVD class?
Your DVD will be shipped in the mail using the address you provide at checkout. Your purchase also includes access to a streaming version of the class and downloadable PDF class materials. After your purchase, you can find your streaming class and your PDF class materials by logging into your Craftsy account using the user name and password you established.
How do I access the companion materials for my DVD class?
Come to Craftsy.com and log into your account using the username and password you set up when establishing your Craftsy account or purchasing your DVD. In your "My Account" area, select the "Classes" content. On this page, you'll see all classes you've purchased from Craftsy. Simply select the desired class from your content list, and you'll be presented with your selected class page. From the class page you can easily view, download or print the companion class materials, which are in the "Bonus Materials" tab on the class page. You can log in any time, and download or print the companion materials as many times as you like. Companion class materials are not shipped in the mail with your DVD, and must be accessed on Craftsy.com.
How do I stream my class on Craftsy.com?
Come to Craftsy.com and log into your account using the username and password you set up when establishing your Craftsy account or purchasing your DVD. In your "My Account" content, select the desired class. Stream the video on-demand from the class page any time you like; your viewing access is unlimited. You can stream your class from any computer, tablet or mobile device with Internet access.
Do I have to purchase a Craftsy Membership to get my class?
No, you do not. Every DVD purchased on Craftsy.com includes both the physical DVD in the mail and unlimited on-demand streaming access at Craftsy.com. These benefits are yours with or without a Craftsy membership.
Are DVDs included in a Craftsy Membership?
No, they are not. DVDs can only be purchased on an individual basis and are not included in Craftsy memberships. For non-members, DVDs are a flexible way to purchase only the classes you love best. For members, DVDs are a great choice to build an at-home library you can keep forever and enjoy any time, with or without Internet access.
Do you ship internationally?
Yes, we do ship most physical products, including DVDs, to several International destinations. In addition to the USA and Canada, we ship to Australia, Brazil, India, Israel, Mexico, New Zealand, South Africa, and most Western European countries. If you live outside these countries, you can still purchase digital items including memberships, individual streaming classes, and pattern downloads.
Do your DVDs work on international players?
Yes, our DVDs should be compatible with any DVD player in use today. All our videos have been created with all current Region Codes (1, 2, 3, 4, 5, 6, and 8). If you have trouble viewing a DVD purchased from Craftsy.com, please contact Customer Service.
What is your return policy?
We want to be sure you're satisfied. If you have trouble playing your DVD, if the content is not correctly presented on the DVD, or you are dissatisfied with the content of your class, we will work with you. Contact Craftsy customer service via email or phone. Upon your request, and upon your return of the DVD to us, we will refund your purchase price or send you another DVD to replace a damaged or incorrect DVD, whichever is your preference. If you do receive a full refund, your streaming video class will also be removed from your Craftsy account, so on-demand video access will no longer be available to you.