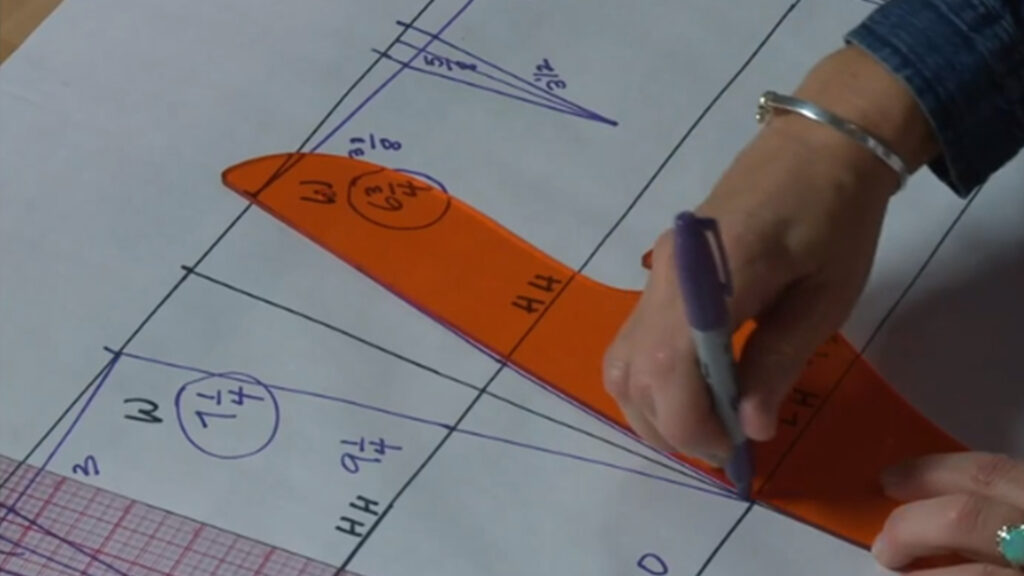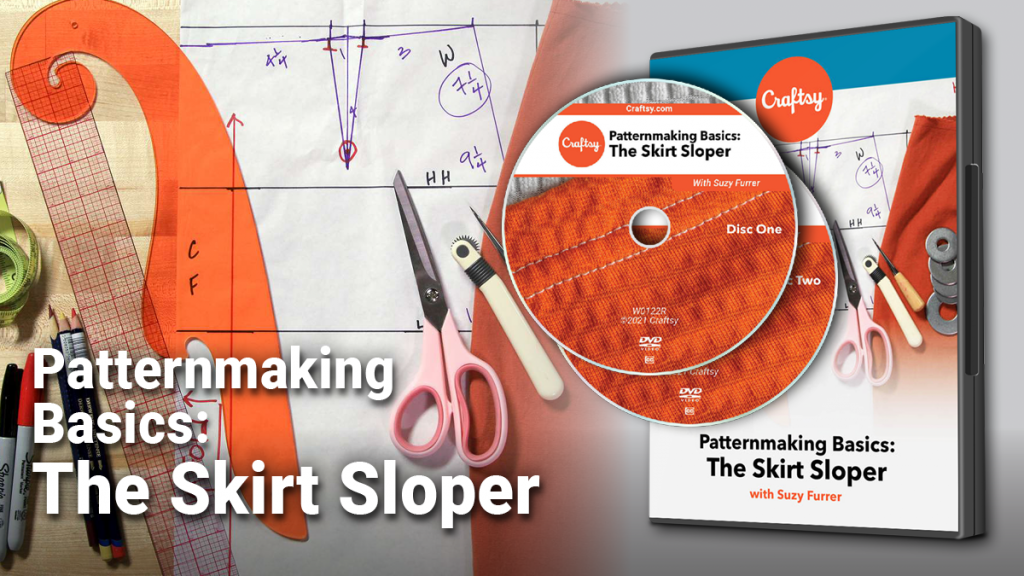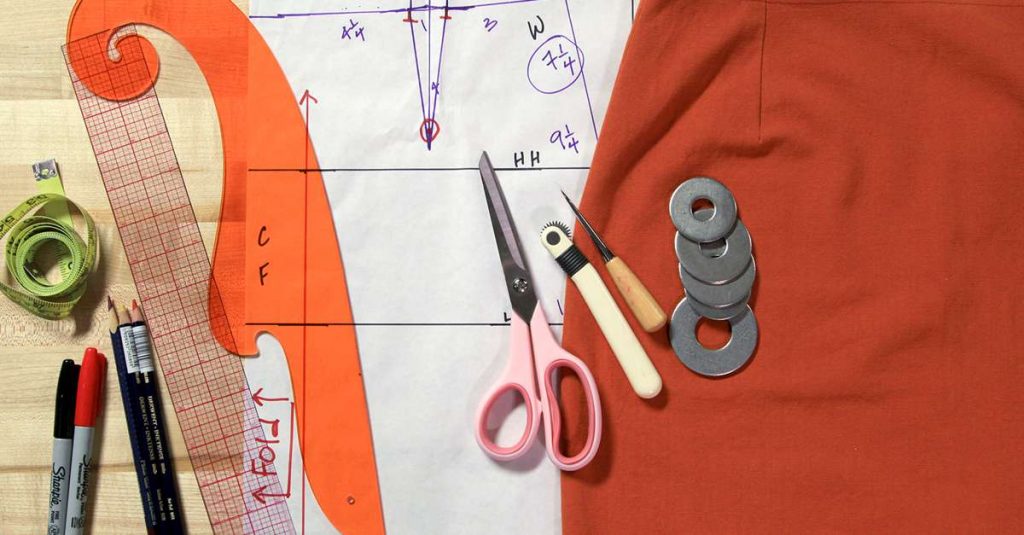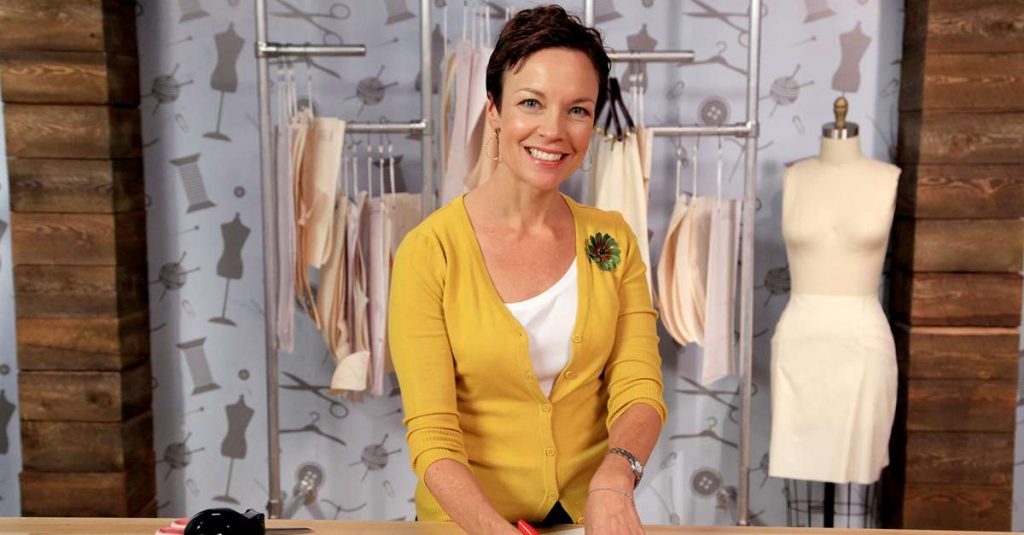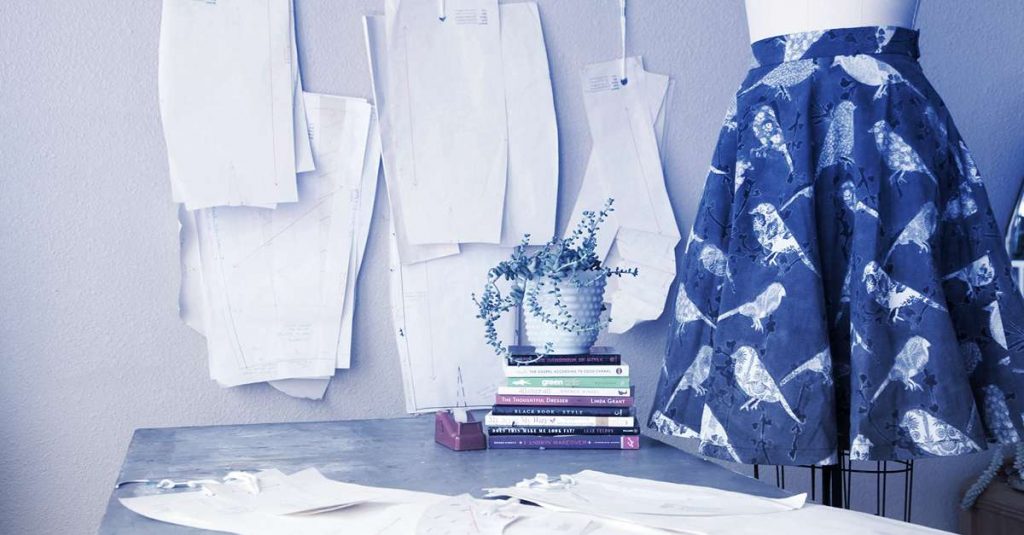 Patternmaking Basics: The Skirt Sloper (DVD + Streaming)
$49.99
At a Glance:
Includes both DVD and On-Demand streaming access
Bonus downloadable materials available after purchase
10 Class Sessions
Total Runtime: 4h 45m
W0089Q
Description
Take the first step toward being your own designer. Learn to draft stylish skirt patterns with Suzy Furrer, founder of Apparel Arts Fashion Design School. Start with how to make a skirt sloper that's perfectly fitted to your measurements. Then, with Suzy as your guide, use your sloper to draft A-line, bias and circle flared skirts. Draft pleated skirts with inverted box, accordion or knife pleats. Create skirts with silhouettes such as a lowered waist with a contoured waistband, an Empire waistline complete with a facing, or a pencil skirt. Add personality to your pattern with a flounce or peplum, or even draft a wrap skirt. Finish your pattern with details such as pockets, waistbands, facings and linings, and you're ready to sew a custom skirt you designed yourself!
NOTE: If you'd like to purchase only the DVD for this class, you may do so through this link. (Please note, any class PDF materials are not on the DVD itself. You must have streaming access to download those materials associated with the class.)
Class Sessions
Meet Suzy Furrer (03:43)

Get to know your instructor and learn more about flat patternmaking. The basic techniques you'll learn are standard in the garment industry and useful in all kinds of patternmaking, including dress and coat design.
Measuring & Setting Up the Sloper (23:49)
Suzy shares tips on getting accurate measurements on a person or dress form as she measures for waist, hips and length, then shares her calculations to turn those numbers into a basic skirt block.
Drafting a One-Dart Sloper (28:47)
Use your skirt block to create a one-dart skirt sloper, or master pattern. You'll draft the darts, add waist shaping and curve the seams for a better fit. You'll also see how to add notches and other construction guidelines.
Making the Muslin & Fine-Tuning Fit (30:41)
Follow along as Suzy lays out and cuts out her pattern pieces to create a muslin, adding seam allowances, notches and dart markings. Once you've fine-tuned the fit on your muslin, you can make adjustments on your paper pattern, then transfer it to sturdier stock such as oak tag or poster board so you can use it again and again.
Drafting Flared Skirts (36:05)
Now that you have your sloper, it's time to start designing. Suzy demonstrates how you can add flair to your skirt with flare! Try an A-line style, bias flare and even a circle skirt.
Drafting Pleated Skirts (29:13)
If you love pleats, you'll be delighted to see Suzy's simple and concise instructions for adding them. Box pleats, accordion pleasts or knife pleats – Suzy covers them all.
Waist Variations & an Easy Pocket (33:18)
Get the waistline that's right for you, whether it's a lowered waist with contoured waistband, or high Empire line with facing. For a pencil skirt, Suzy shows how to add a slit for easy movement. Want a pocket? Draft a simple template and choose some fun lining fabric for an "insider" fashion touch.
Flounces & Drapes (44:04)
Flounces and drapes can be fun or elegant. Learn how to add a ruffle to a skirt bottom, drapes on the side seam or even a peplum. A wrap skirt is another design that Suzy will walk you through, including closure options.
Waistbands, Facings, Linings & Knits (27:35)
You have lots more design options for your skirts, including waistband types, facings and linings. Suzy shows you how to draft those and how to modify your sloper for knit fabrics.
Production Patterns & Examples (28:34)
Commercial designers must mark and notch their patterns in a very particular way for mass production. Suzy shows the industry standard practices and also shows examples of how a final pattern might look for a variety of skirts. You'll be eager to start making your own!
Your Instructor
Suzy Furrer
Suzy Furrer has over 35 years' experience in the fashion industry. She began her career as a freelance patternmaker and directed the development of capsule collections for small fashion companies. Suzy is the Founder and Director of Apparel Arts (established 1996) and Apparel Arts Productions (www.ApparelArtsProductions.com), an online fashion design school established in 2020. Suzy developed a comprehensive curriculum to give students in-depth training to be strong candidates to enter the workforce in apparel or costume design or to simply build strong sewing and drafting skills for one's own personal use. Apparel Arts has graduated hundreds of students who currently work in the apparel or costuming industries. In addition, she has been an instructor for GAP Inc.'s Product Development Immersion Program. Suzy teaches and speaks at sewing and craft conferences, sewing guilds, and art schools and has taught classes for the employees of entertainment giants Pixar and Lucas Films. She is the author of Building Patterns, The Architecture of Women's Clothing. Last, but not least, Suzy has taught online pattern drafting classes for Craftsy.com since 2011.
Bonus Materials
Bonus materials available after purchase
Pattern Drafting Basics: Skirt Sloper Supplies and Resources
FAQ
How will I receive my DVD class?
Your DVD will be shipped in the mail using the address you provide at checkout. Your purchase also includes access to a streaming version of the class and downloadable PDF class materials. After your purchase, you can find your streaming class and your PDF class materials by logging into your Craftsy account using the user name and password you established.
How do I access the companion materials for my DVD class?
Come to Craftsy.com and log into your account using the username and password you set up when establishing your Craftsy account or purchasing your DVD. In your "My Account" area, select the "Classes" content. On this page, you'll see all classes you've purchased from Craftsy. Simply select the desired class from your content list, and you'll be presented with your selected class page. From the class page you can easily view, download or print the companion class materials, which are in the "Bonus Materials" tab on the class page. You can log in any time, and download or print the companion materials as many times as you like. Companion class materials are not shipped in the mail with your DVD, and must be accessed on Craftsy.com.
How do I stream my class on Craftsy.com?
Come to Craftsy.com and log into your account using the username and password you set up when establishing your Craftsy account or purchasing your DVD. In your "My Account" content, select the desired class. Stream the video on-demand from the class page any time you like; your viewing access is unlimited. You can stream your class from any computer, tablet or mobile device with Internet access.
Do I have to purchase a Craftsy Membership to get my class?
No, you do not. Every DVD purchased on Craftsy.com includes both the physical DVD in the mail and unlimited on-demand streaming access at Craftsy.com. These benefits are yours with or without a Craftsy membership.
Are DVDs included in a Craftsy Membership?
No, they are not. DVDs can only be purchased on an individual basis and are not included in Craftsy memberships. For non-members, DVDs are a flexible way to purchase only the classes you love best. For members, DVDs are a great choice to build an at-home library you can keep forever and enjoy any time, with or without Internet access.
Do you ship internationally?
Yes, we do ship most physical products, including DVDs, to several International destinations. In addition to the USA and Canada, we ship to Australia, Brazil, India, Israel, Mexico, New Zealand, South Africa, and most Western European countries. If you live outside these countries, you can still purchase digital items including memberships, individual streaming classes, and pattern downloads.
Do your DVDs work on international players?
Yes, our DVDs should be compatible with any DVD player in use today. All our videos have been created with all current Region Codes (1, 2, 3, 4, 5, 6, and 8). If you have trouble viewing a DVD purchased from Craftsy.com, please contact Customer Service.
What is your return policy?
We want to be sure you're satisfied. If you have trouble playing your DVD, if the content is not correctly presented on the DVD, or you are dissatisfied with the content of your class, we will work with you. Contact Craftsy customer service via email or phone. Upon your request, and upon your return of the DVD to us, we will refund your purchase price or send you another DVD to replace a damaged or incorrect DVD, whichever is your preference. If you do receive a full refund, your streaming video class will also be removed from your Craftsy account, so on-demand video access will no longer be available to you.