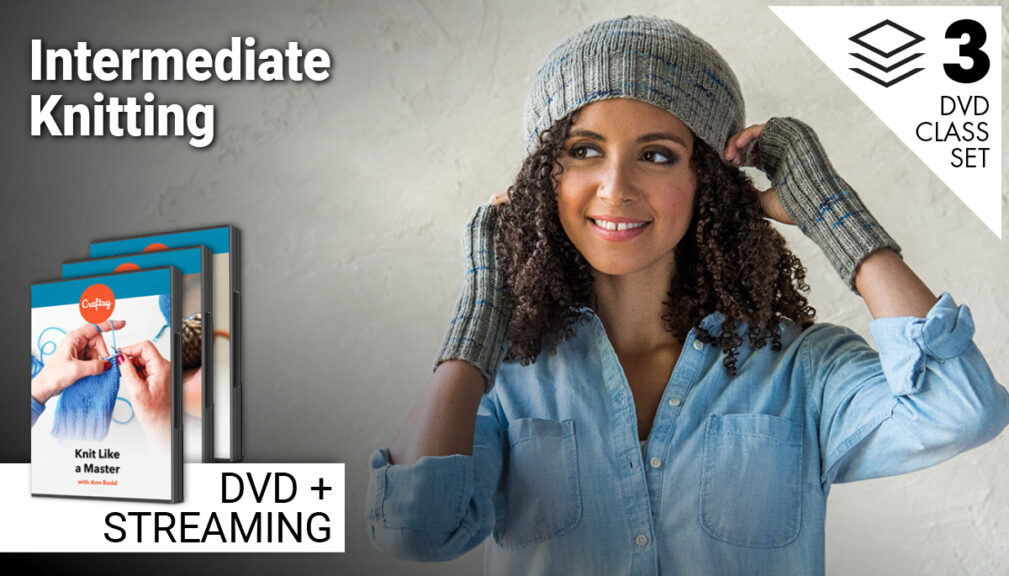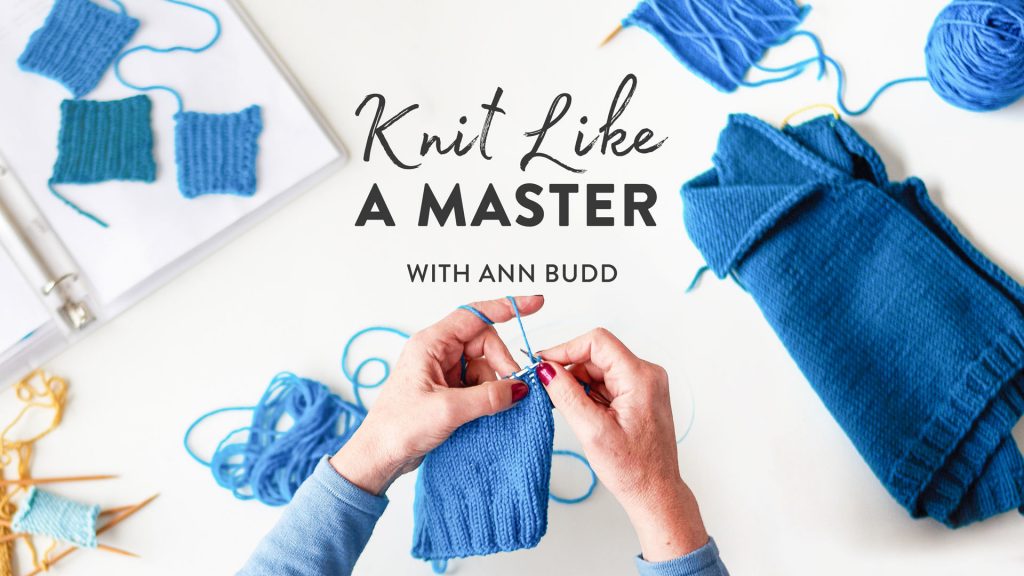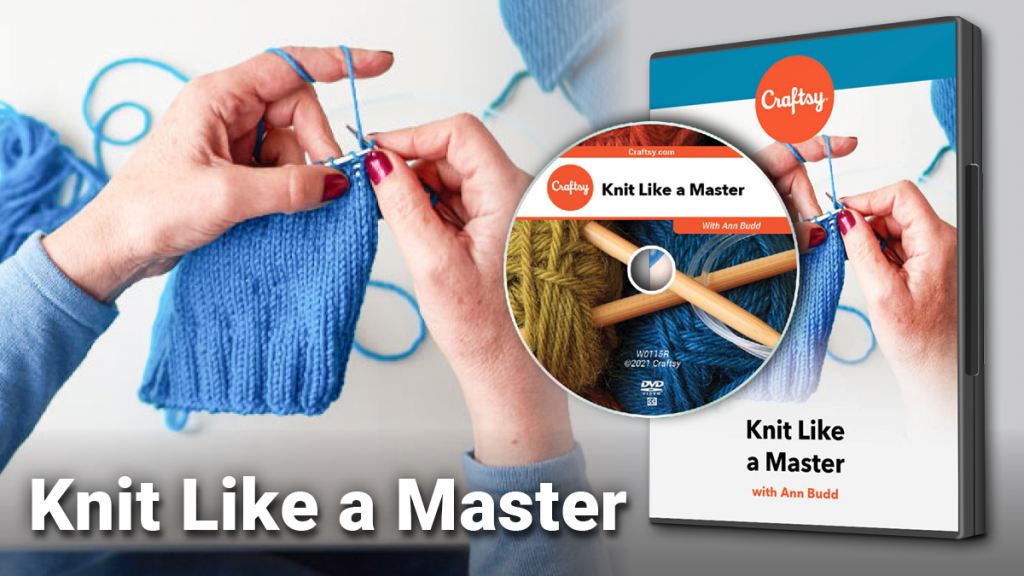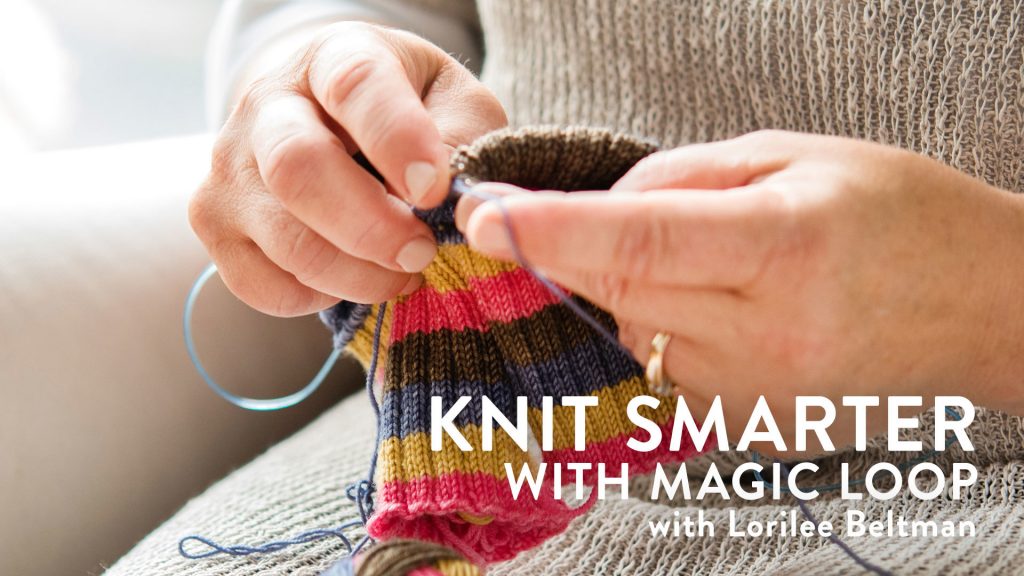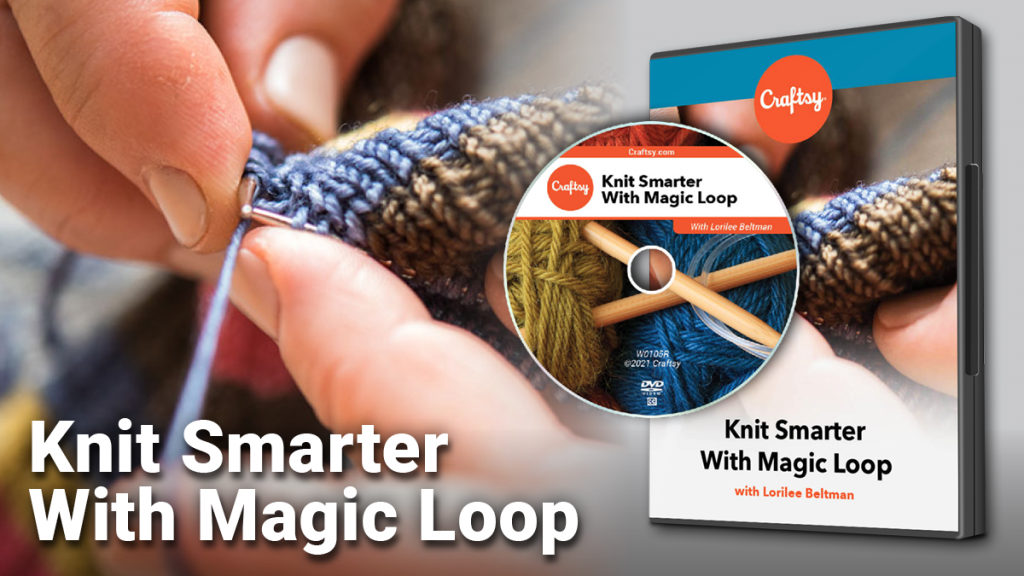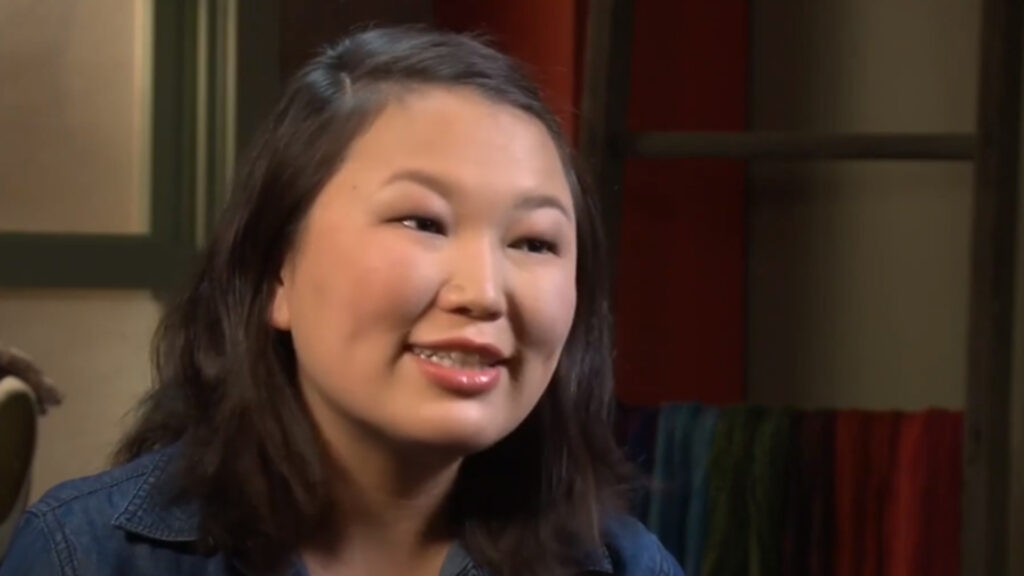 Intermediate Knitting 3-Class Set (DVD + Streaming)
$119.99
At a Glance:
Includes 3 Streaming Classes + 3 DVDs
Save with bundled price
Bonus downloadable materials available after purchase
Total Runtime: 8h 52m
W0343Q
Description
Advance your knitting skills with this 3-class set and the help of our professional knitting experts! With Ann Budd, you'll learn vital techniques like gauge swatching, new cast-ons, bind-offs, and more to master any project like a pro. Effortlessly knit in the round with Lorilee Beltman's magic loop technique for smaller-circumference projects. Then, explore the beauty of lace knitting with Eunny Jang, breezing through charts, and discovering the best cast-ons and bind-offs for lace. Start with mesh fabric swatches and progress to the enchanting Arrow Scarflette and beyond. Get started now and take the next step in your knitting journey!
For a more detailed summary of each class included in this set, see the "Classes Included" tab below.
NOTE: After purchase, all streaming classes within this set will be made available in your Craftsy account. You will be able to enjoy your purchased classes within your library anytime without losing access. The DVDs will be shipped to you.
Classes Included
Knit Like a Master (2h 47m)

Ready to take the next step in your knitting journey? Join expert Ann Budd and discover vital techniques every knitting master should know, including advanced gauge swatching, new cast-ons, bind-offs and more, so you can power through any project like a pro.
Knit Smarter With Magic Loop (1h 54m)
Improve your circular knitting with the magic loop technique.
Knitting in the round has never been easier! Designer Lorilee Beltman breaks down the magic loop technique so you can knit smaller-circumference projects such as socks and sleeves using only one circular needle. Learn how to knit an entire sweater using fewer needles than the pattern calls for, and even knit projects two at a time. With Lorilee's step-by-step guidance, you'll be working the magic loop method like a pro and may never need your double-pointed needles again!
Lace Knitting: Basics and Beyond (4h 11m)
Fall in love with lace alongside knitter extraordinaire Eunny Jang. Learn to breeze through charts, and discover the best cast-ons and bind-offs for lace. Starting with simple mesh fabric swatches, you'll progress to the alluring Arrow Scarflette and beyond. Along the way, discover valuable troubleshooting skills and develop the ability to read your own work and prevent mistakes before they happen. As Eunny expertly guides you through more intricate swatches, you'll easily conquer double decreases, double yarn overs, knitted edgings and the "no stitch" symbol. Put these skills to use creating Eunny's exclusive, included Ocean Scarf as your final project. Plus, learn to turn any lace stitch into a scarf!
Your Instructor
Colette Christian
Colette Christian began working in restaurants at age 14 and went on to graduate from the New England Culinary Institute. In 2004 she began teaching at Le Cordon Bleu in Pasadena, California, and now offers classes at the Art Institute of Hollywood, Sur La Table and the Great News Cooking School in San Diego. She has extensive training in baking and pastry and is a certified executive pastry chef as well as a certified executive chef through the American Culinary Federation.
Joanne Chang
Joanne Chang worked her way through various restaurants, and even earned an Applied Mathematics and Economics degree from Harvard, before finding her niche as a pastry chef. During the summer of 2000, she opened Flour Bakery in Boston. Today, Flour boasts four locations and has been featured in Gourmet, Food & Wine, Bon Appétit and The New York Times. Joanne has authored two cookbooks, Flour: Spectacular Recipes from Boston's Flour Bakery + Cafe and Flour Too: Indispensable Recipes for the Cafe's Most Loved Sweets and Savories.
Eunny Jang
Eunny Jang started knitting as a child, and has loved transforming raw materials into garments and accessories ever since. Her knitting blog, See Eunny Knit, documented her lace and other knitting adventures in the early days of knit blogging. She is also a past editor of Interweave Knits magazine, the founding editor of Knits Weekend and knit.wear magazines, and the past host of the PBS show Knitting Daily TV. Eunny's love of knitting and immense knowledge of the craft make her lessons as engaging as they are enlightening
Bonus Materials
Each class in this set comes with a helpful downloadable PDF that will add to the fun and success of each class. In total, you will gain access to 3 PDFs containing 17 pages of content, which you can view online anytime or print out to reference.
Bonus materials available after purchase
Knit Like a Master - Technique Guides and Gauge Swatch Worksheet
Bonus materials available after purchase
Knit Smarter With Magic Loop - Patterns
Bonus materials available after purchase
What You'll Make in Lace Knitting