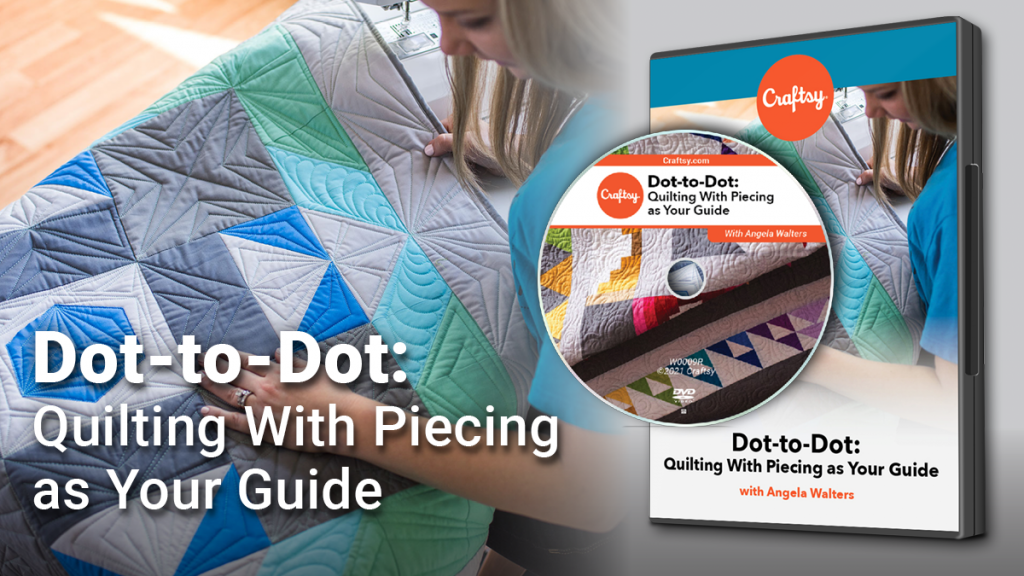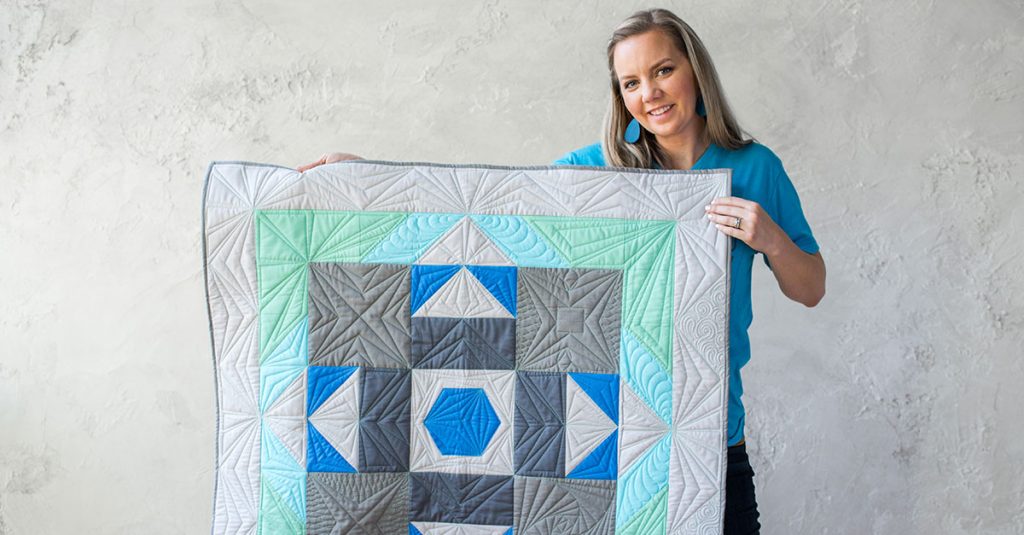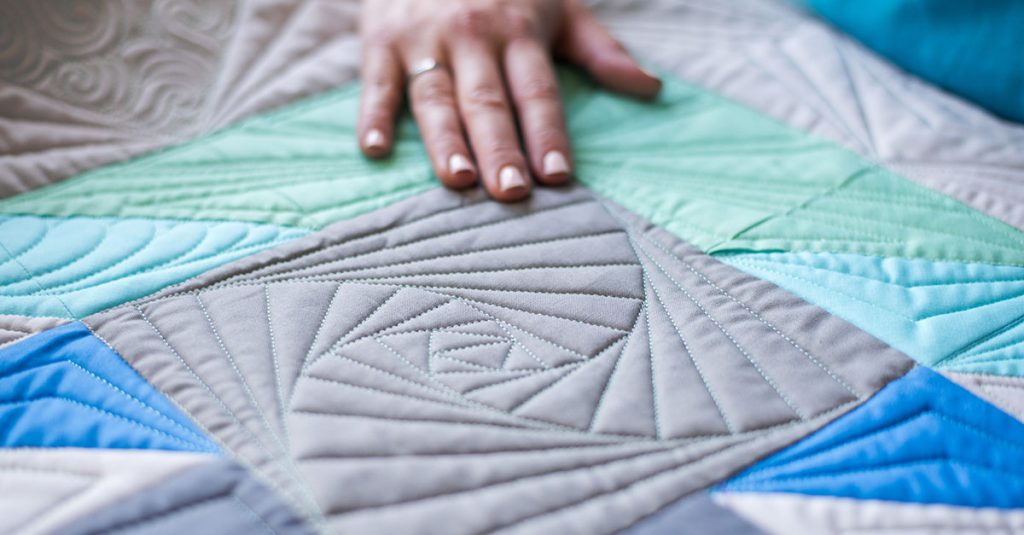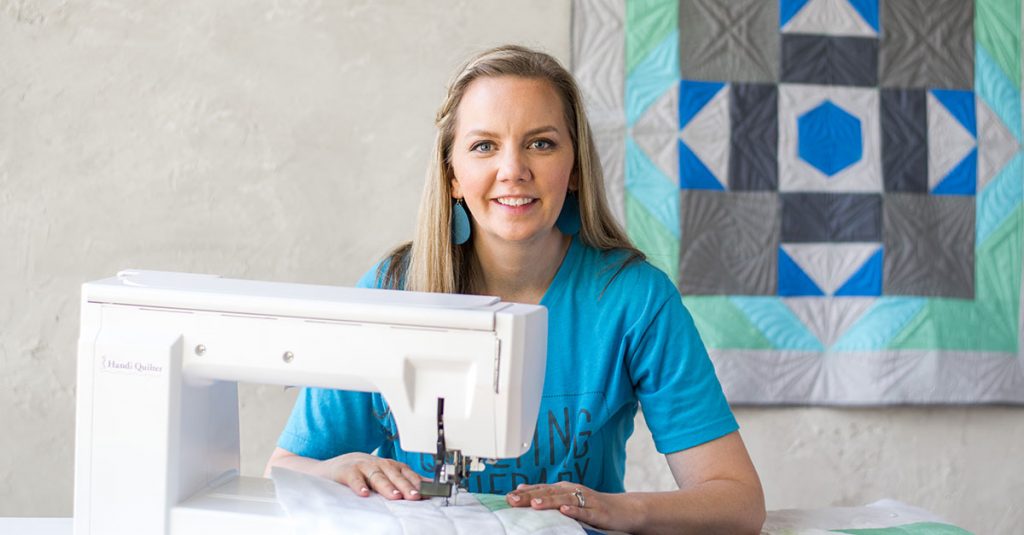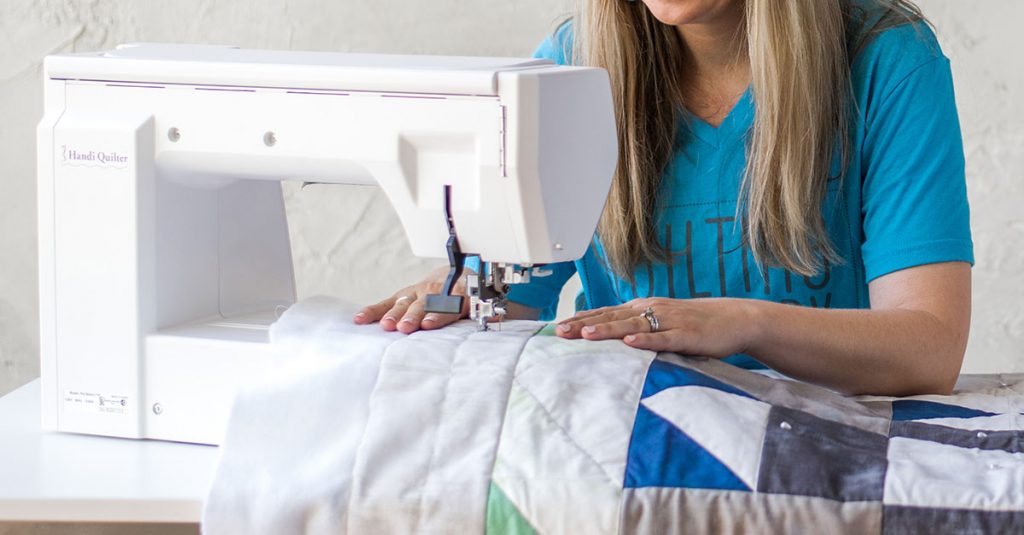 DVD
Dot-to-Dot: Quilting With Piecing as Your Guide DVD
$29.99
W0009R
Description
Quilt from dot to dot to create a variety of intricate designs – no marking required!
Discover the joys (and simplicity!) of quilting from dot to dot with expert Angela Walters, host of "The Midnight Quilt Show" YouTube series. Follow along as she guides you to quilt a range of geometric designs using the dot-to-dot method, which requires little to no marking. With Angela by your side, you'll gain the confidence you need to create more complex, eye-catching motifs.
NOTE: Any PDF materials associated with this class are not provided with the DVD-only purchase. You must have streaming access to download those materials. To purchase the combination DVD + Streaming form of this class, click here.
Class Sessions
Dot- to-Dot Quilting Overview (10:37)
Meet your instructor, stitch whisperer Angela Walters, and start class by finding the 'dots' on your quilt using the quilt top's piecing. See how to stitch consistent straight lines whether you're using a walking foot, free-motion foot or ruler foot and ruler.
Triangles (22:21)
Ready to try some basic dot-to-dot designs? Follow along with Angela as she stitches the simple V, triangle wedge and arrowhead in triangular shapes, showing variations along the way.
Squares (23:50)
Build on the designs you learned in the previous lesson with three more motifs that are perfect for square blocks, the most common shape in quilting. Watch as Angela reveals the square spiral, double V and double diamond designs. Then she shows you where to use them on your quilt to add the most impact.
Diamonds & Hexagons (15:35)
See how to quilt diamonds and hexagons as Angela shares three designs and variations: the spin wheels, alternating V's and tumbling diamonds. You'll learn how to find diamond shapes in your quilt, even if it wasn't pieced with diamonds!
Uniquely Shaped Blocks (16:07)
Discover three ways to quilt uniquely shaped blocks such as polygons. Angela then shows you how to modify your designs, stitch a shape within a shape, and combine blocks so you know what to stitch next!
Borders & Corners (21:30)
Once you've gotten a handle on quilting within defined areas, you'll tackle the borders. In this lesson, see how to quilt designs in areas with more negative space. Plus learn three ways to turn the corner without losing your design flow.
Dot to Dot Around the Blocks (17:50)
Finally, think outside the piecing and find out how to use dot-to-dot designs in any style of quilt. Angela demonstrates how to use the quilting to frame blocks, create secondary patterns and use wedge shapes as fillers to quickly quilt any space efficiently.
Your Instructor
Angela Walters
Angela Walters, the host of our YouTube series "The Midnight Quilt Show," is a longarm quilter, teacher and author of several books, including "Free-Motion Quilting with Angela Walters" and "In the Studio with Angela Walters." Her quilting journey began with her husband's grandfather; together they made her first quilt – a nine-patch that is still on her bed today. Thousands of swirls, feathers and parallel lines later, Angela has turned her love of stitches and fabric into a thriving business focused on modern machine quilting.
FAQ
How will I receive my DVD class?
Your class DVD will be shipped in the mail using the address you provide at checkout. You will not have streaming access to this class in your Craftsy Account unless you purchase(d) it separately. If you'd like to own this class in BOTH on-demand streaming form and DVD, we recommend you purchase that combination item on Craftsy.com.
Will the companion materials come with my DVD class?
Any downloadable class PDF materials are not included on the DVD, so you will not have access to those materials. While the video instruction on your DVD is complete, you must have streaming access to download the PDF materials associated with the class. You can purchase streaming access or a combination DVD + Streaming access on Craftsy.com.
Do I have to purchase a Craftsy Membership to get my class?
No, you do not. Every DVD-only class purchased on Craftsy.com includes the physical DVD in the mail. The physical disc(s) are yours to keep forever, with or without a Craftsy membership.
Are DVDs included in a Craftsy Membership?
No, they are not. DVDs can only be purchased on an individual basis and are not included in Craftsy memberships. For non-members, DVDs are a flexible way to purchase only the classes you love best. For members, DVDs are a great choice to build an at-home library you can keep forever and enjoy any time, with or without Internet access.
Do you ship internationally?
Yes, we do ship most physical products, including DVDs, to several International destinations. In addition to the USA and Canada, we ship to Australia, Brazil, India, Israel, Mexico, New Zealand, South Africa, and most Western European countries. If you live outside these countries, you can still purchase digital items including memberships, individual streaming classes, and pattern downloads.
Do your DVDs work on international players?
Yes, our DVDs should be compatible with any DVD player in use today. All our videos have been created with all current Region Codes (1, 2, 3, 4, 5, 6, and 8). If you have trouble viewing a DVD purchased from Craftsy.com, please contact Customer Service.
What is your return policy?
We want to be sure you're satisfied. If you have trouble playing your DVD, if the content is not correctly presented on the DVD, or you are dissatisfied with the content of your class, we will work with you. Contact Craftsy Customer Service via email or phone. Upon your request, and upon your return of the DVD to us, we will refund your purchase price or send you another DVD to replace a damaged or incorrect DVD, whichever is your preference.