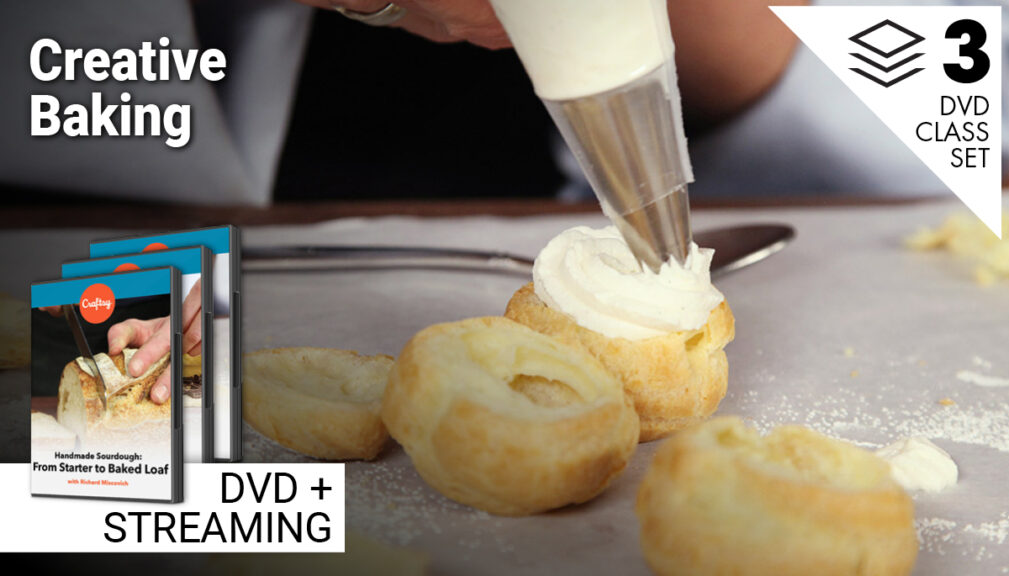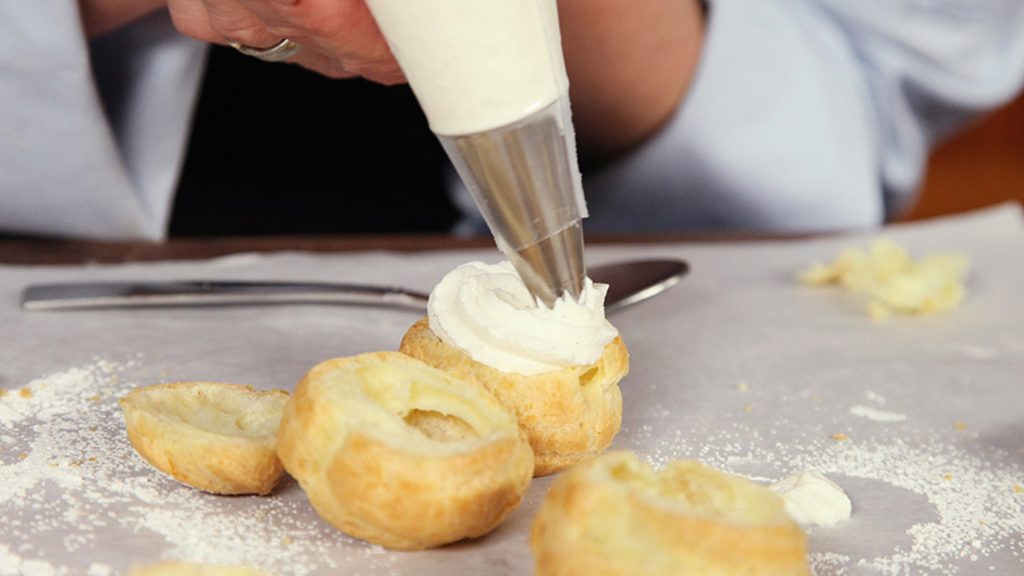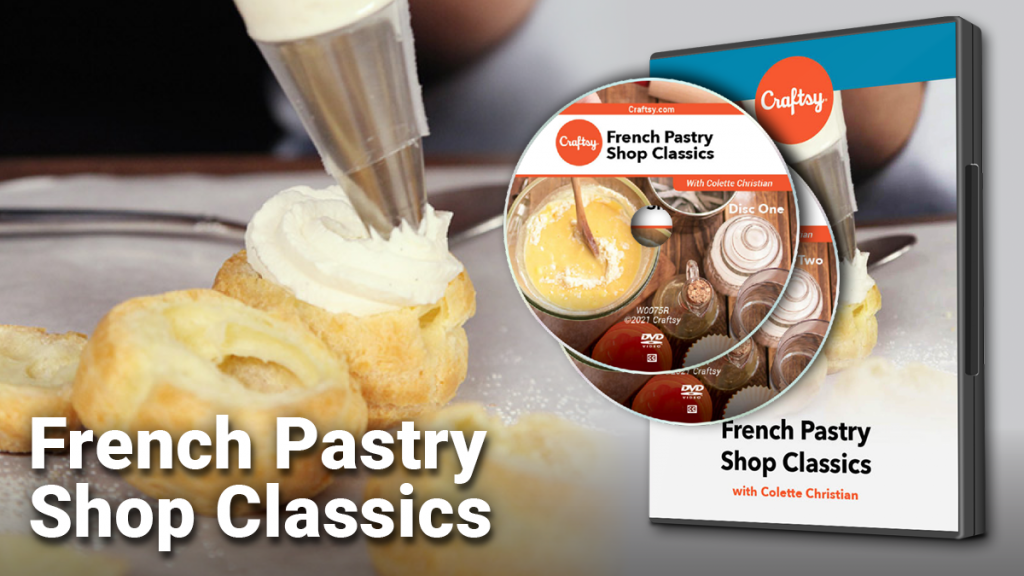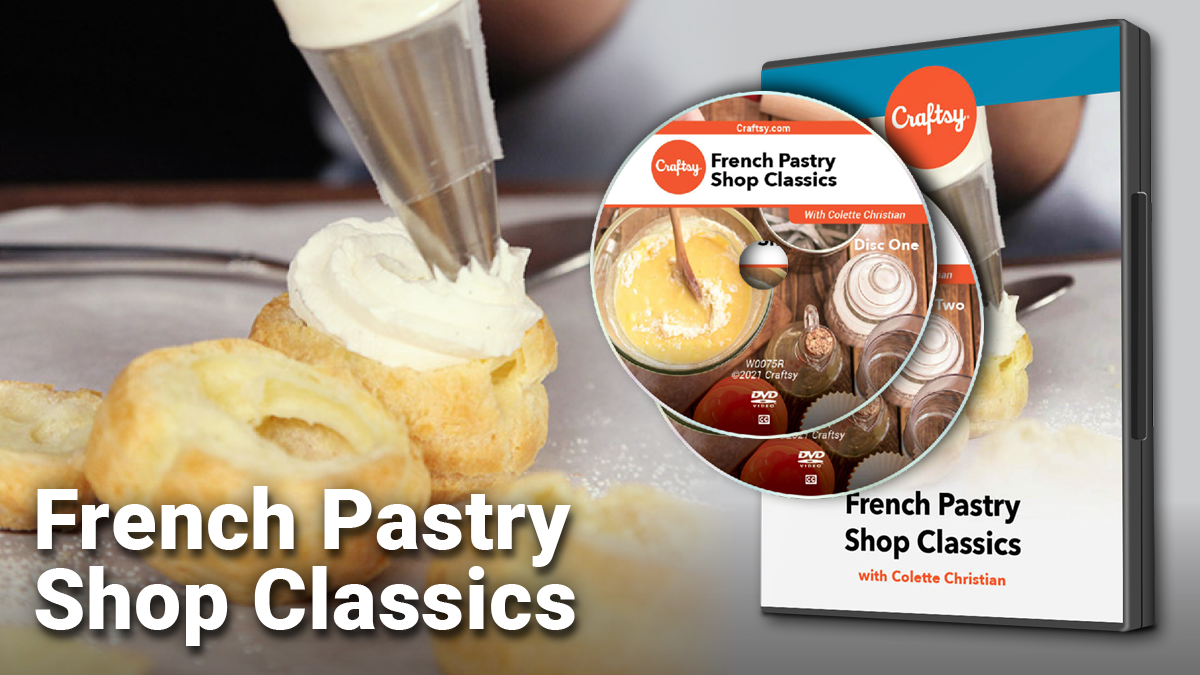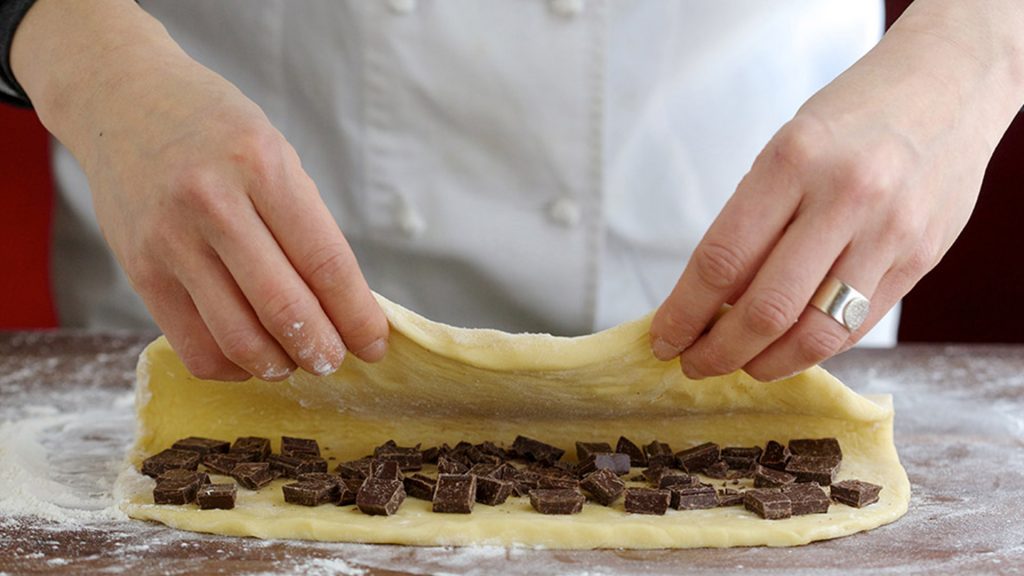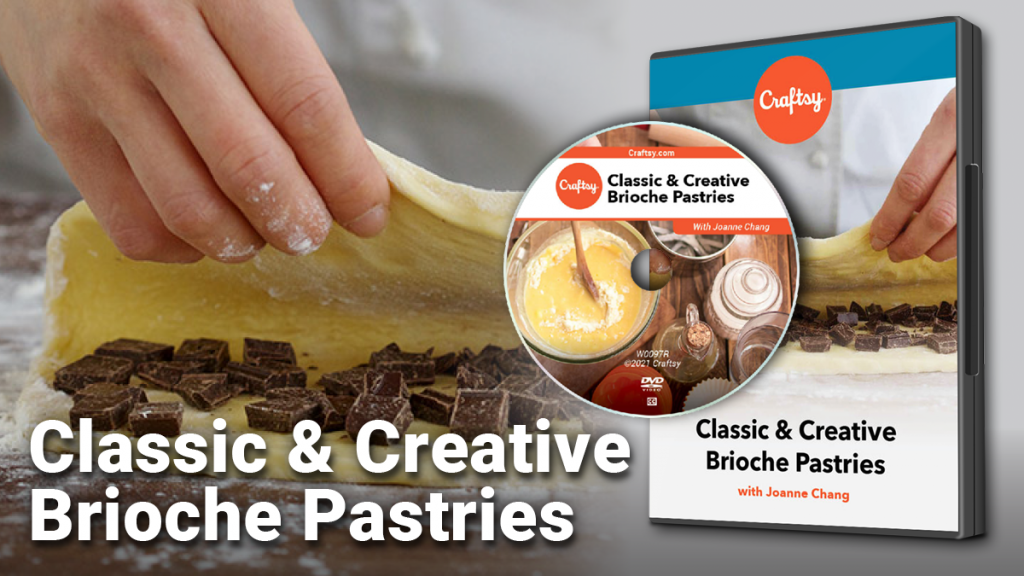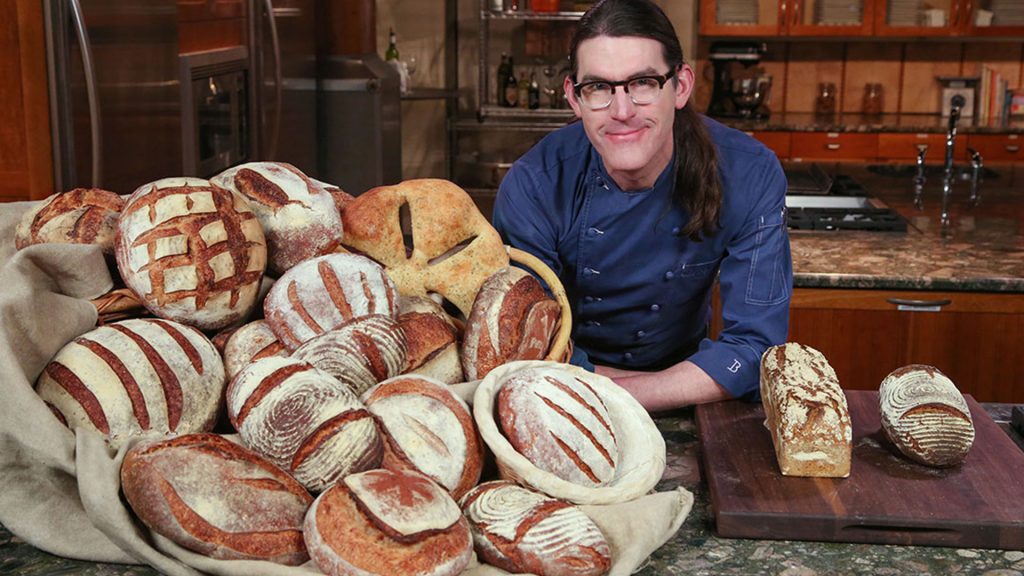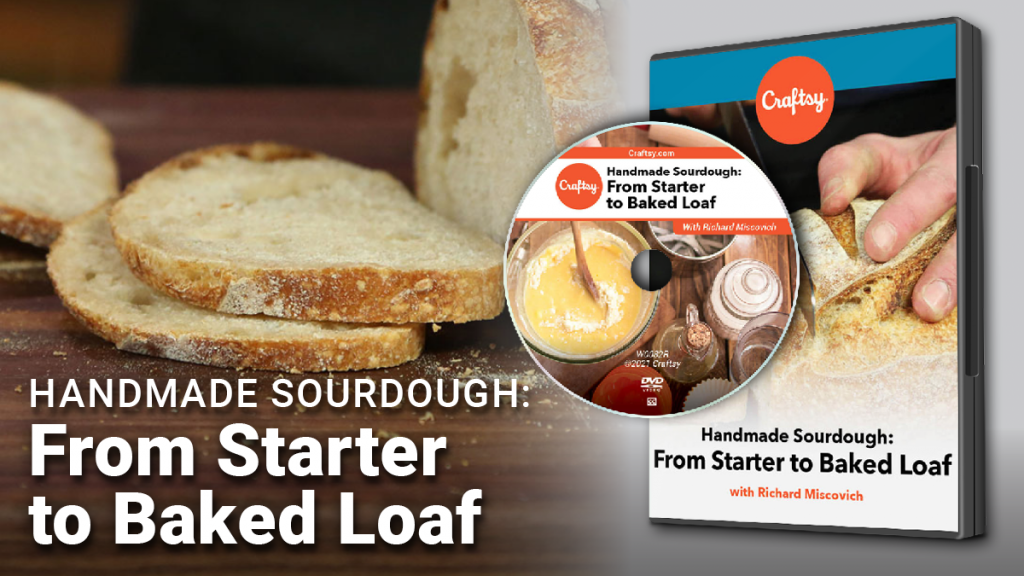 Creative Baking 3-Class Set (DVD + Streaming)
$119.99
At a Glance:
Includes 3 Streaming Classes + 3 DVDs
Save with bundled price
Bonus downloadable materials available after purchase
Total Runtime: 8h 32m
W0340Q
Description
Explore the art of creative baking with our 3-class set and treat your loved ones to irresistible delights! In the hands of professional pastry chef Colette Christian, you'll master the essential techniques of making French pastries that are guaranteed to have mouths watering. Then, join Joanne Chang, the James Beard Award-winning owner of Flour Bakery, as she takes you through the process of creating a classic brioche loaf. And don't miss the chance to learn essential sourdough techniques from bread expert Richard Miscovich, enabling you to craft delicious sourdough bread and more. Get ready to fill your kitchen with the sweet aroma of homemade breads and baked goods with the newfound baking skills you'll gain from this set!
For a more detailed summary of each class included in this set, see the "Classes Included" tab below.
NOTE: After purchase, all streaming classes within this set will be made available in your Craftsy account. You will be able to enjoy your purchased classes within your library anytime without losing access. The DVDs will be shipped to you.
Classes Included
French Pastry Shop Classics (4h 29m)

Create decadent texture and tastes as you learn how to make French pastries, guided by expert pastry chef Colette Christian! Discover pâte à choux, the only pastry dough cooked on the stovetop, and learn to hand pipe it into perfect éclairs and cream puffs. Whip up luscious vanilla pastry cream, chocolate ganache, and Chantilly cream, and transform pâte sucrée into an incredible tarte aux fruits and a poached pear and almond cream tart. Plus, make phenomenally flaky puff pastry with step-by-step guidance from Colette, and turn it into exquisite palmiers, addictive cheese straws and a flavorful apple tarte tatin, complete with homemade caramel. Once you've mastered these elemental doughs and techniques, combine your new skills to create your grand finale: a Gâteau St. Honoré complete with spun sugar topping!
Classic & Creative Brioche Pastries (1h 54m)
Master one versatile dough and make eight mouthwatering pastries your loved ones will crave. Joanne Chang, the James Beard Award-winning owner of Flour Bakery, will begin her class by showing you how to create the classic brioche loaf. Then, discover her professional secrets for twice-baked brioche slathered in almond cream, craquelin packed with candied oranges, brioche au chocolate, and more! Once you've satisfied your sweet tooth, whip up savory treats such as cheesy brioche breakfast pizzas, and ham and cheddar hot pockets. For the grand finale, find out how to create Joanne's famous sticky, sticky buns, the very buns that beat Chef Bobby Flay's in Food Network's "Throwdown with Bobby Flay."
Handmade Sourdough: From Starter to Baked Loaf (2h 09m)
Craft naturally leavened hearth breads from the comfort of your kitchen! Learn how to make sourdough bread and more with bread expert Richard Miscovich, as he shares essential sourdough techniques every bread baker should know. Create and care for your starter so that you're always ready to make fresh, flavorful bread. Learn alternative fermentation methods to speed up or slow down the process, making bread baking more realistic for your modern schedule. Master the classic French sourdough, pain au levain. Discover how versatile sourdough is by working your way through olive focaccia, rosemary and olive fougasses, whole-grain and tangy rye breads. You'll learn the classic French method of mixing dough and kneading by hand, but also pick up tips on the proper way to make dough using a stand mixer. Make your best bread yet with these time-honored techniques.
Your Instructor
Colette Christian
Colette Christian began working in restaurants at age 14 and went on to graduate from the New England Culinary Institute. In 2004 she began teaching at Le Cordon Bleu in Pasadena, California, and now offers classes at the Art Institute of Hollywood, Sur La Table and the Great News Cooking School in San Diego. She has extensive training in baking and pastry and is a certified executive pastry chef as well as a certified executive chef through the American Culinary Federation.
Joanne Chang
Joanne Chang worked her way through various restaurants, and even earned an Applied Mathematics and Economics degree from Harvard, before finding her niche as a pastry chef. During the summer of 2000, she opened Flour Bakery in Boston. Today, Flour boasts four locations and has been featured in Gourmet, Food & Wine, Bon Appétit and The New York Times. Joanne has authored two cookbooks, Flour: Spectacular Recipes from Boston's Flour Bakery + Cafe and Flour Too: Indispensable Recipes for the Cafe's Most Loved Sweets and Savories.
Richard Miscovich
Richard Miscovich is a baking instructor at King Arthur Flour's Baking School and author of the cookbook "From The Wood-Fired Oven." He specializes in artisan baking and wood-fired ovens, and currently teaches artisan bread-baking techniques at Johnson & Wales University. Richard is a two-time winner of the Baking & Pastry Service Award. In 2014 he received the Johnson & Wales Distinguished Scholarship Award and was inducted into the International Les Amis d'Escoffier Society.
Bonus Materials
Each class in this set comes with a helpful downloadable PDF that will add to the fun and success of each class. In total, you will gain access to 3 PDFs containing 41 pages of content, which you can view online anytime or print out to reference.
Bonus materials available after purchase
Pastry Shop Classics - Supplies & Recipes
Bonus materials available after purchase
Classic and Creative Brioche Pastries - Recipes
Bonus materials available after purchase
Handmade Sourdough - Recipes & Tips