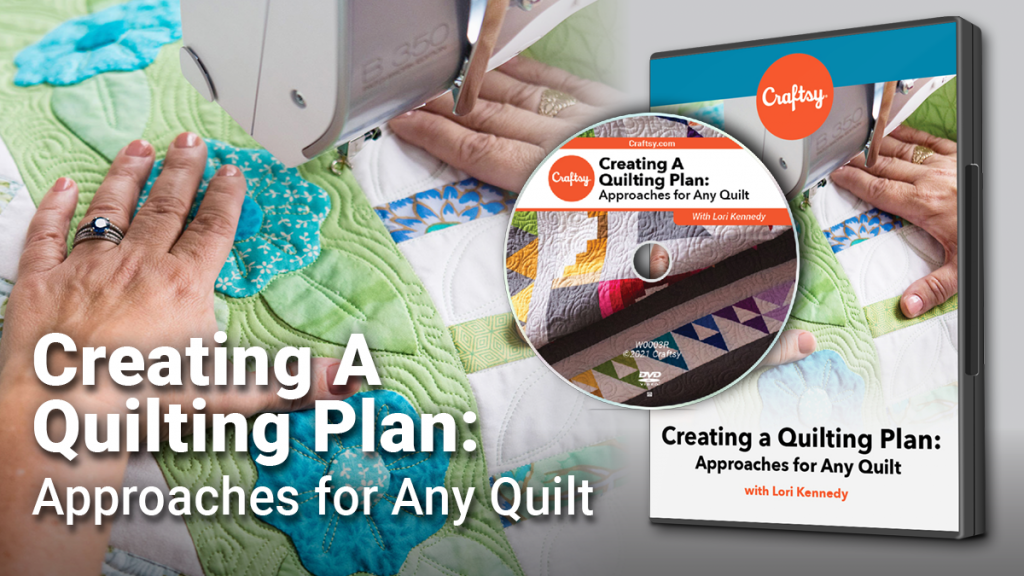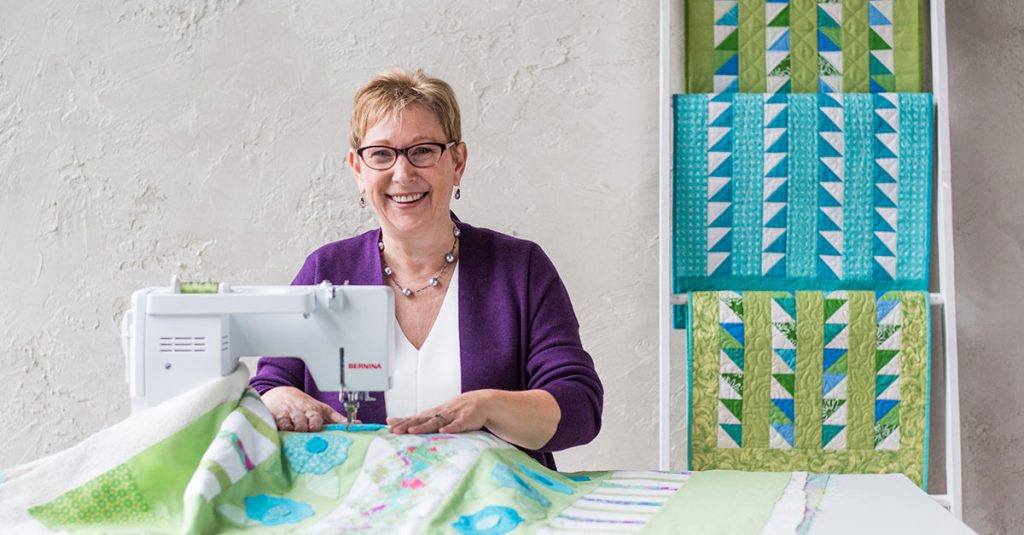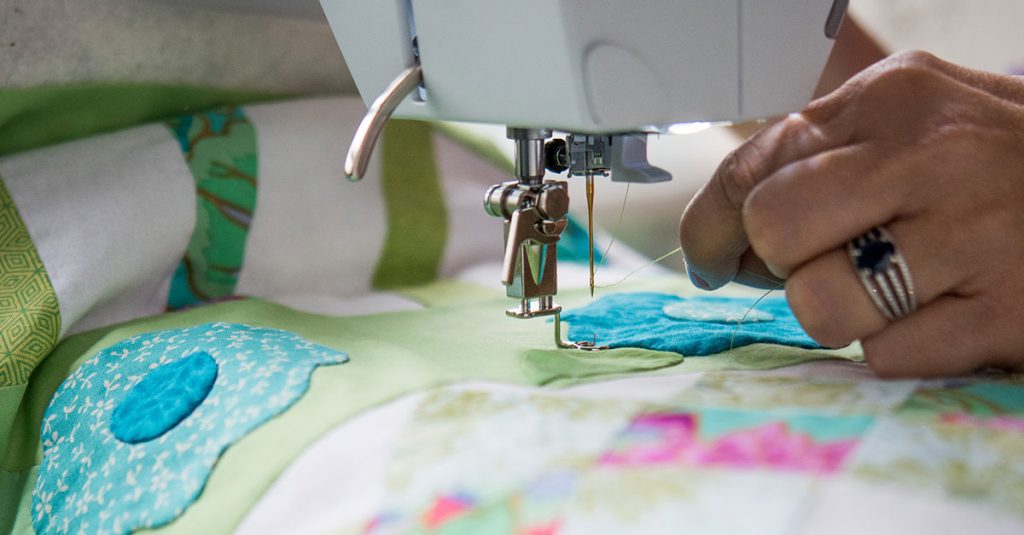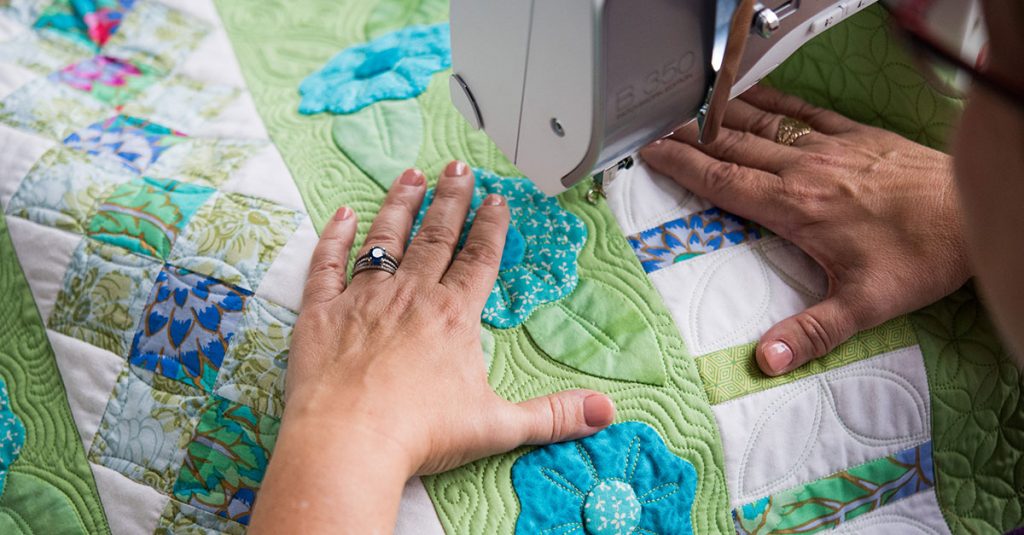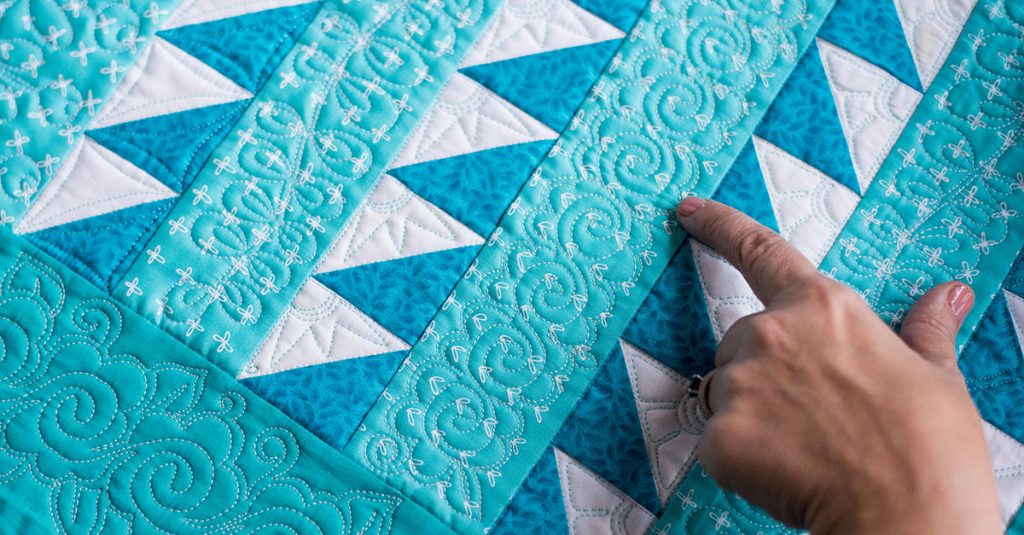 DVD
Creating a Quilting Plan: Approaches for Any Quilt DVD
$29.99
W0003R
Description
Plan and execute your quilting vision to take your quilt tops from folded to finished.
The best quilting complements all the hard work you put into piecing your top. But what does that look like for your quilt? In this mini class, expert Lori Kennedy helps you decide by creating a quilting plan. Follow along as Lori shows you how to choose and combine quilt motifs, thread and batting to flatter your style. Learn her easy-to-follow approaches for any quilt, from traditional tops with sashing and borders to embroidered ones with appliqué. With Lori's step-by-step guidance, you can break down the quilting process into manageable steps, allowing you to keep it simple and get it done!
NOTE: Any PDF materials associated with this class are not provided with the DVD-only purchase. You must have streaming access to download those materials. To purchase the combination DVD + Streaming form of this class, click here.
Class Sessions
Creating a Quilting Plan (17:19)
Lori Kennedy starts off by sharing a step-by-step approach that helps you decide what to quilt on your finished tops. She also offers thread and batting suggestions, and shows you how to test your quilt designs without actually stitching them.
Stabilizing Your Quilt (9:52)
In this lesson, Lori discusses the importance of stabilizing quilts. Find out what seams need to be stabilized, and how to properly stitch in the ditch with a walking or free-motion foot.
All-Over Quilting (14:31)
Choosing motifs may seem daunting, but Lori makes the process fun and easy. Follow along as she shares key considerations for all-over quilting using one of her floral favorites. Understand why scale matters, what to avoid on your home machine, and how to add design elements to give your quilts a personal touch.
Block-by-Block Quilting (8:03)
Watch as Lori demonstrates her method for quilting individual blocks using two threads, a focal motif and outlining. See how to work in the spaces between and around blocks, such as on sashing and borders, and create secondary designs with your quilting.
Quilting Appliqué & Embroidery (7:16)
Textured tops can be challenging to quilt. In this lesson, Lori shows you how to emphasize handwork using minimal quilting near appliqué elements. See how to frame an embroidered block with quilting and stitch grids to form a background for handwork.
Quilting Negative Space (10:00)
Finally, discover three ways to quilt negative space: an all-over approach, repeating "ghost" elements, and dividing and conquering. Which one to use comes down to personal preference, so try them all and see what works best!
Your Instructor
Lori Kennedy
Lori Kennedy is the founder and author of the popular quilting blog The Inbox Jaunt. She is also the author of the book "Free-Motion Machine Quilting 1-2-3: 61 Designs to Finish Your Quilts With Flair" and of the American Quilter column "In Line With Lori Kennedy." Lori is a proud Bernina Ambassador.
FAQ
How will I receive my DVD class?
Your class DVD will be shipped in the mail using the address you provide at checkout. You will not have streaming access to this class in your Craftsy Account unless you purchase(d) it separately. If you'd like to own this class in BOTH on-demand streaming form and DVD, we recommend you purchase that combination item on Craftsy.com.
Will the companion materials come with my DVD class?
Any downloadable class PDF materials are not included on the DVD, so you will not have access to those materials. While the video instruction on your DVD is complete, you must have streaming access to download the PDF materials associated with the class. You can purchase streaming access or a combination DVD + Streaming access on Craftsy.com.
Do I have to purchase a Craftsy Membership to get my class?
No, you do not. Every DVD-only class purchased on Craftsy.com includes the physical DVD in the mail. The physical disc(s) are yours to keep forever, with or without a Craftsy membership.
Are DVDs included in a Craftsy Membership?
No, they are not. DVDs can only be purchased on an individual basis and are not included in Craftsy memberships. For non-members, DVDs are a flexible way to purchase only the classes you love best. For members, DVDs are a great choice to build an at-home library you can keep forever and enjoy any time, with or without Internet access.
Do you ship internationally?
Yes, we do ship most physical products, including DVDs, to several International destinations. In addition to the USA and Canada, we ship to Australia, Brazil, India, Israel, Mexico, New Zealand, South Africa, and most Western European countries. If you live outside these countries, you can still purchase digital items including memberships, individual streaming classes, and pattern downloads.
Do your DVDs work on international players?
Yes, our DVDs should be compatible with any DVD player in use today. All our videos have been created with all current Region Codes (1, 2, 3, 4, 5, 6, and 8). If you have trouble viewing a DVD purchased from Craftsy.com, please contact Customer Service.
What is your return policy?
We want to be sure you're satisfied. If you have trouble playing your DVD, if the content is not correctly presented on the DVD, or you are dissatisfied with the content of your class, we will work with you. Contact Craftsy Customer Service via email or phone. Upon your request, and upon your return of the DVD to us, we will refund your purchase price or send you another DVD to replace a damaged or incorrect DVD, whichever is your preference.