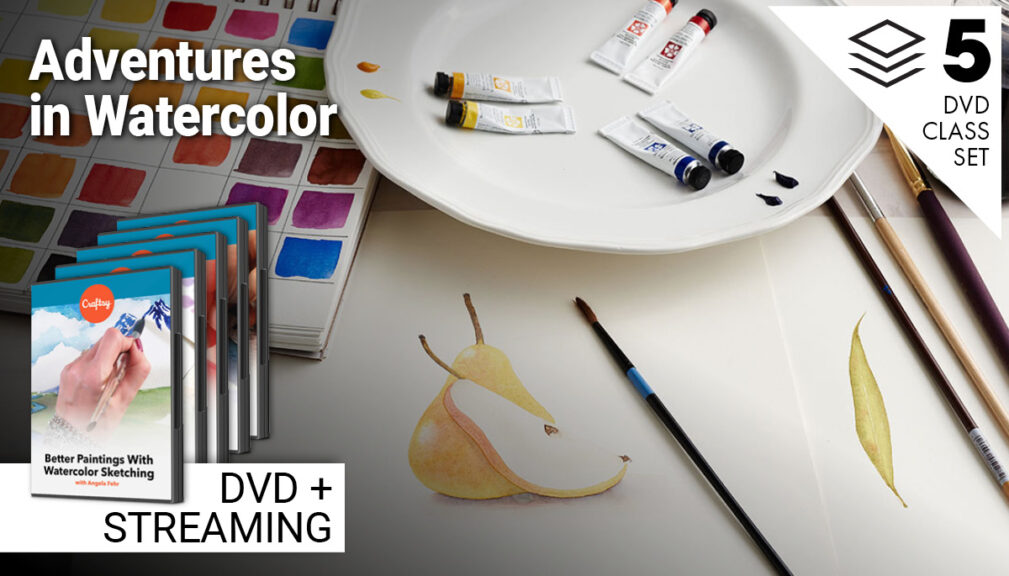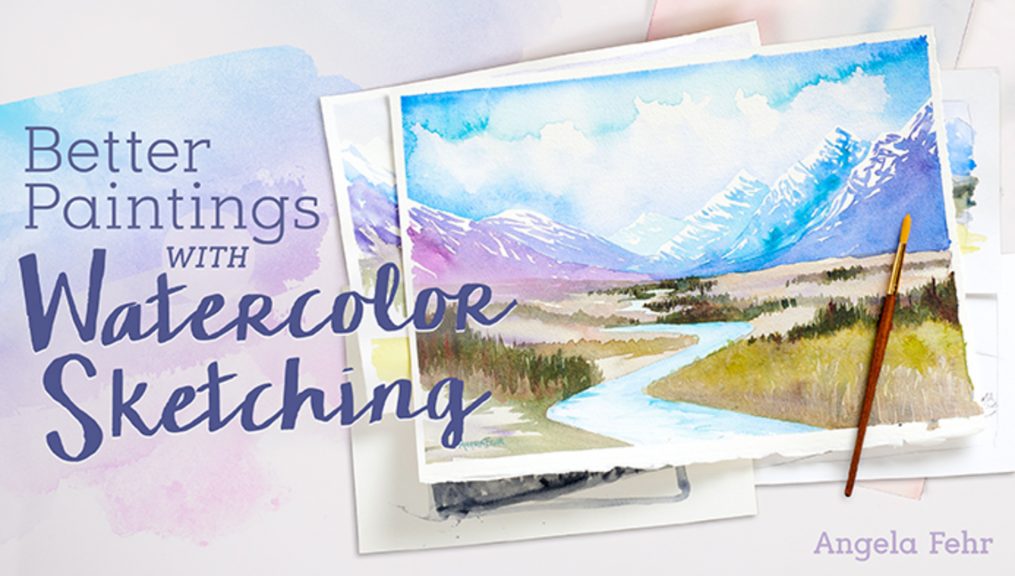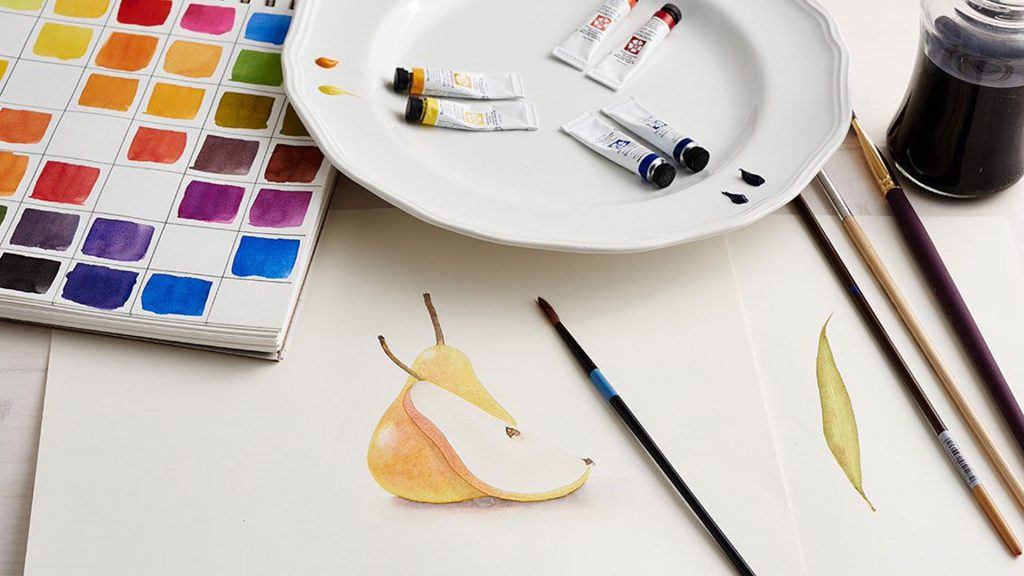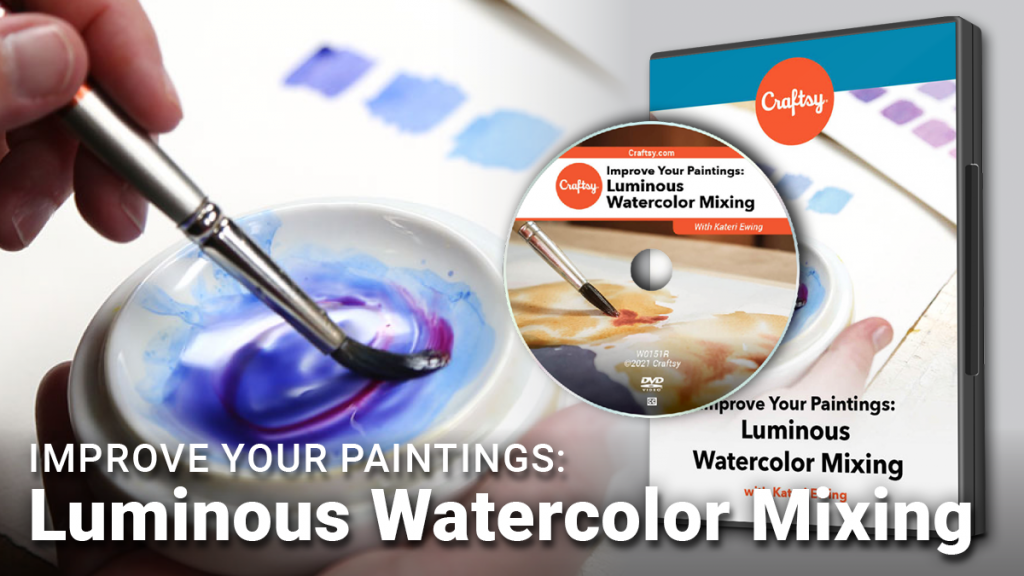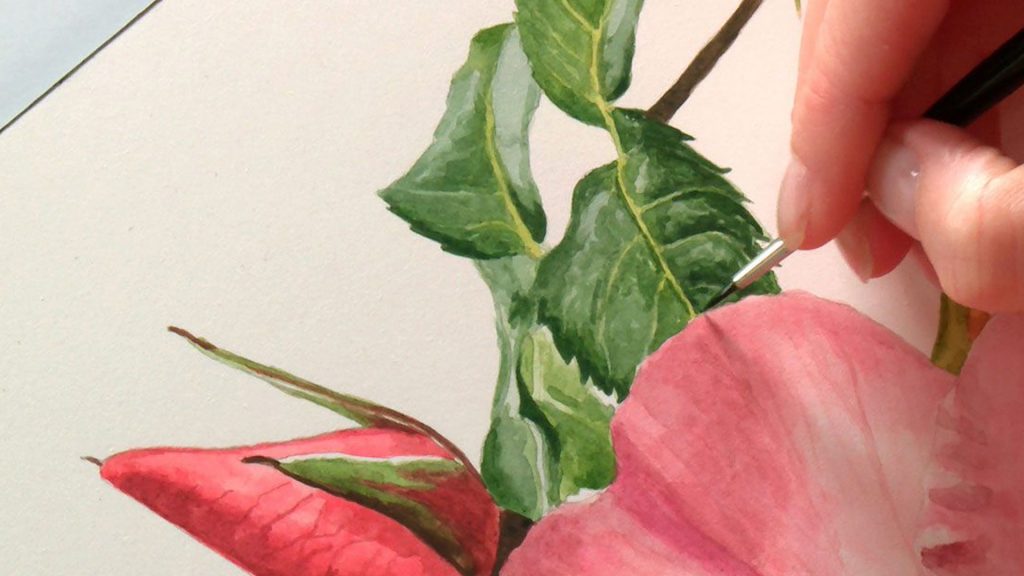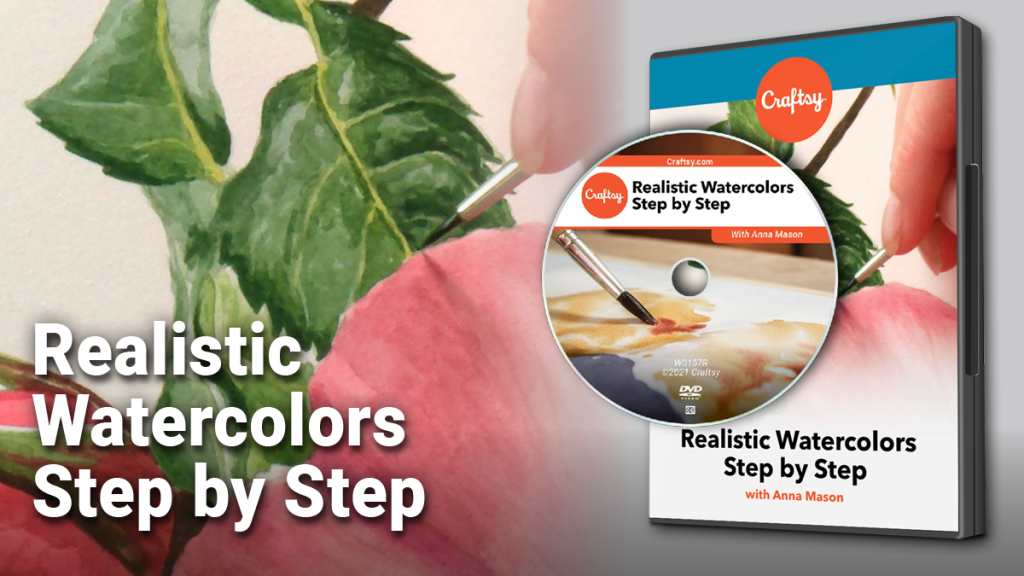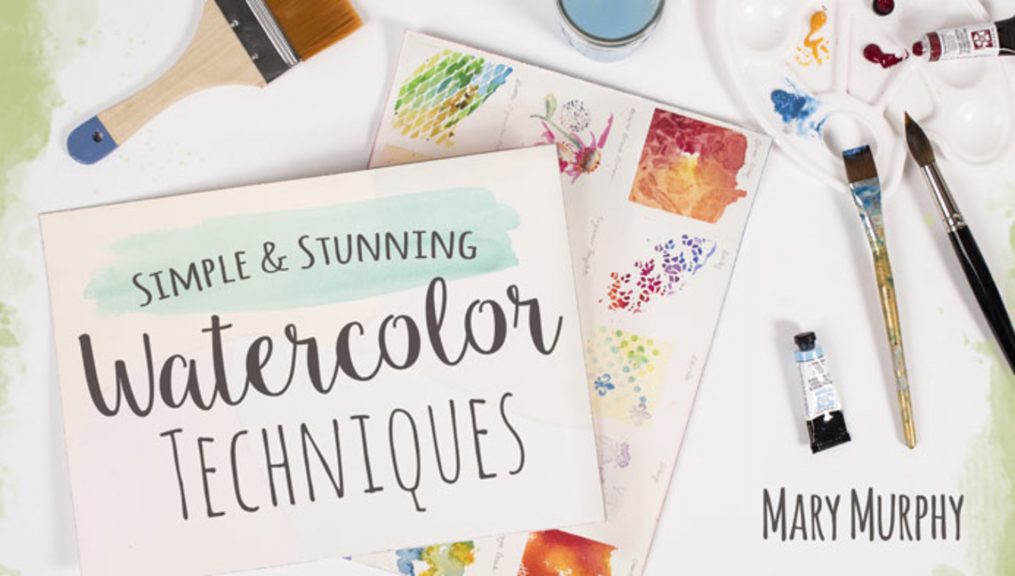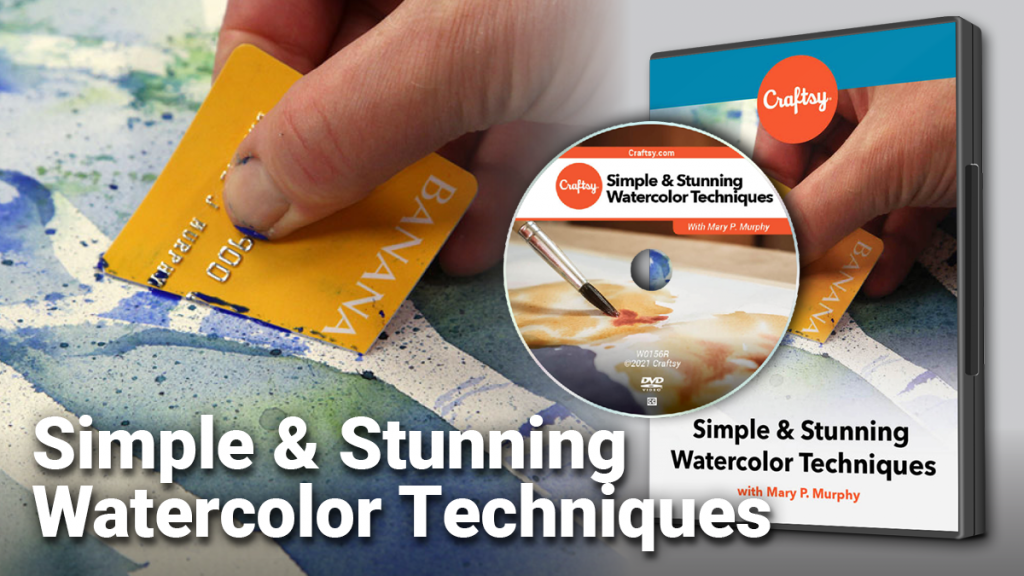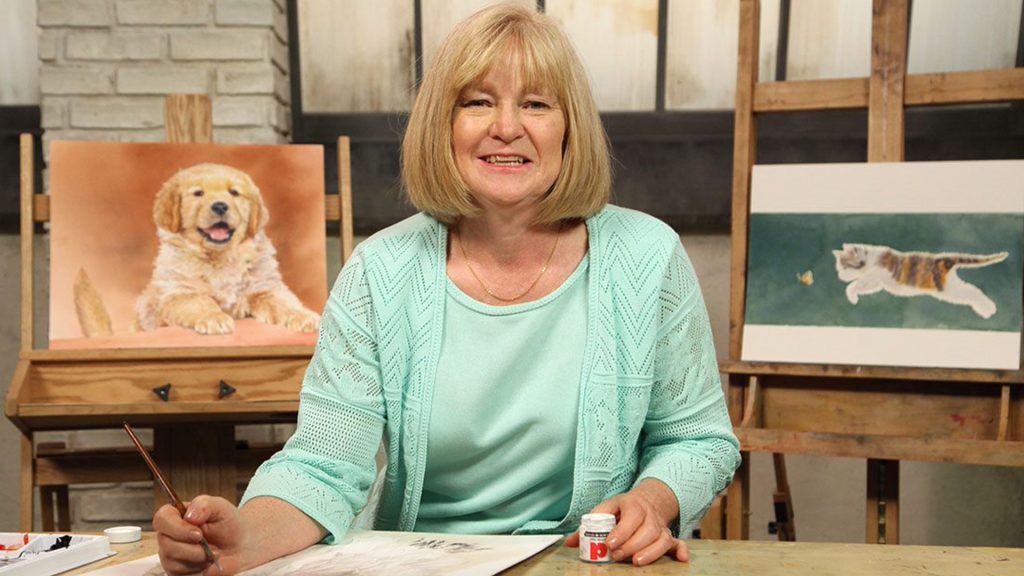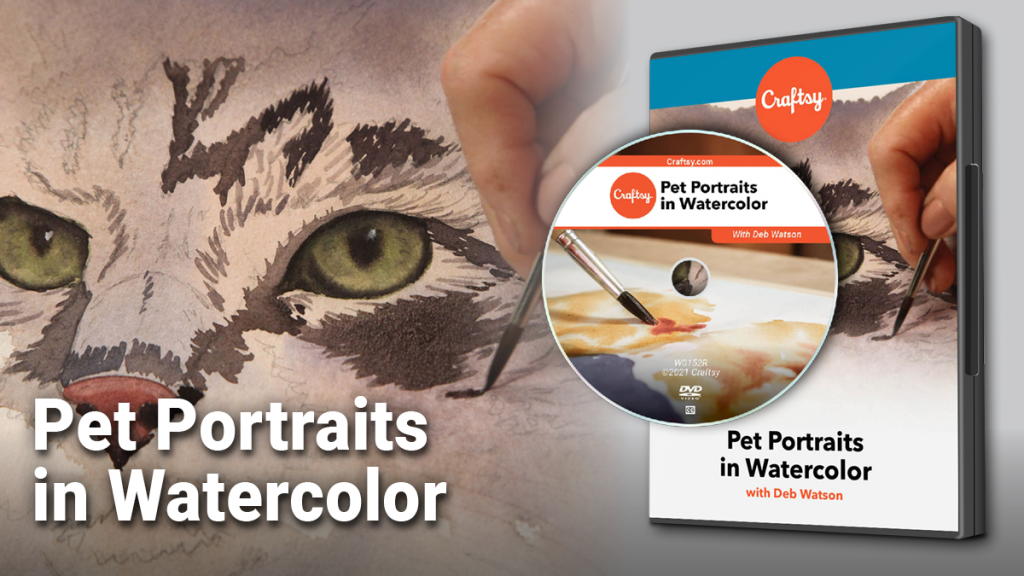 Adventures in Watercolor 5-Class Set (DVD + Streaming)
$189.99
At a Glance:
Includes 5 Streaming Classes + 5 DVDs
Save with bundled price
Bonus downloadable materials available after purchase
Total Runtime: 13h 12m
W0339Q
Description
Deepen your watercolor skills and master a range of techniques with this comprehensive 5-class set. This set provides the knowledge and skills you need to enhance your understanding, develop your abilities, and nurture your creativity. Explore watercolor sketching for landscapes, from breaking down shapes and values to expressive brushwork and handling watercolors. Learn color theory and palette organization for vibrant hues and beautiful neutrals. Progress from basic to advanced watercolor techniques with Angela Fehr and Mary Murphy, including complementary underpainting and masking methods for harmonious color shifts. Finally, under Deb Watson's expert guidance, you'll even learn to capture the likeness of your beloved pet. Expand your watercolor expertise and unleash your creativity in this engaging series!
For a more detailed summary of each class included in this set, see the "Classes Included" tab below.
NOTE: After purchase, all streaming classes within this set will be made available in your Craftsy account. You will be able to enjoy your purchased classes within your library anytime without losing access. The DVDs will be shipped to you.
Classes Included
Better Paintings With Watercolor Sketching (2h 21m)

Learn watercolor sketching to paint impressive landscapes swiftly and fearlessly alongside expert instructor Angela Fehr. At the beginning of her class, you'll get comfortable breaking down landscapes into basic shapes and values. Move on to gesture sketches, and pick up tips for creating expressive strokes, handling your brush and working with watercolor. With these essential skills covered, you'll create a versatile color palette and use it to map out the color temperatures of your scene. Next, discover how branching out from your reference photo can help you capture your unique artistic vision. Take your skills even further by learning to create a focal point and a visual path for your sketches. Finally, bring it all together to create a finished landscape painting with refined values and just the right amount of detail.
Improve Your Paintings: Luminous Watercolor Mixing (2h 00m)
Learn skills for mixing watercolors to achieve vibrant hues and luminous neutrals. With professional watercolorist Kateri Ewing as your guide, you'll kick off class with a lesson on color theory basics, organizing your palette and making a 15-color wheel. Next, discover how to create personalized color charts that will help you match the exact hues you want to achieve. After you're completely comfortable with primary and secondary color relationships, discover how to create more nuanced color mixes using complementary tertiary hues. Ready to apply your new watercolor mixing skills? Kateri will guide you through a study of a pear using techniques for transferring a line drawing, adding a first glaze and using darker colors to create dimension.
Realistic Watercolors Step by Step (2h 42m)
Learn how to paint watercolor flowers and more step by step with online video lessons from award-winning artist Anna Mason. Start with how to choose a reference photo, set up your workspace and outline your subject matter: a rose. With your outline complete, see how to create petals by layering tones from light to dark. Next, paint a lifelike stamen and build skills for balancing tones. Move on to rendering a lovely flower bud and get tips for avoiding muddy colors, increasing contrast and creating highlights that add depth to your work. Expand the number of greens on your palette as Anna guides you through painting convincing leaves, stems and thorns. Plus, discover tricks for finishing your painting beautifully by establishing crisp edges, using color-correcting techniques and refining the level of contrast in your piece.
Simple & Stunning Watercolor Techniques (2h 32m)
Play with size, scale, texture and a variety of water-based mediums. Learn advanced watercolor techniques alongside artist and instructor Mary Murphy. You'll see how to create a complementary underpainting, use masking methods to preserve white space and achieve harmonious color shifts. Then, discover a simple strategy for making compositional decisions and apply a gridding technique to scale your painting to any size. Find out how to use a variety of household items to easily produce amazing effects. Then, explore other water-based mediums: gouache, acrylics and watercolor grounds. You'll even build confidence choosing paper, brushes and pigments. Plus, learn to critique your work, fix mistakes and adjust values for a fantastic finish.
Pet Portraits in Watercolor (2h 47m)
Learn how to paint watercolor pet portraits with confidence alongside award-winning artist Deb Watson. Start class with tips for choosing a reference photo, selecting a composition and creating value sketches to establish your furry friend's form. Next, you'll easily transfer the main shapes of your pet portrait with graphite paper. Prep your palette as Deb helps you select harmonious colors, mix all the variations you need and apply your first beautiful wash. Then, create contour lines to define any dog's fur, and use directional strokes to mimic any cat's coat. Bring your work to life as Deb guides you through painting realistic pet eyes, noses, ears and more. Plus, find out how different backgrounds can add instant dimension to your work.
Your Instructors
Angela Fehr
Angela discovered watercolor as a teenager after returning to Canada from living with her family in Papua New Guinea. She quickly fell in love with the fluidity and beauty of pairing paint and water. Today, Angela's artistic journey has included working as a graphic artist, a website designer and an art teacher. Her work has also been shown in solo and group exhibits, as well as in magazines, newspapers and on websites.
Kateri Ewing
For watercolorist Kateri Ewing, painting is all about capturing the awe she feels for the natural world. In preparation for painting, Kateri regularly walks and photographs the woods, meadows and waterways in two of her favorite places near her home in western New York state: Wyoming County and Knox Farm State Park. Kateri's passion for painting and drawing is infused in her teaching, and sharing her techniques with students of all ages is her favorite thing about being an artist. Kateri's original watercolors are currently represented by Meibohm Fine Arts.
Anna Mason
Anna Mason is a watercolorist specializing in big, bold, botanical subjects. After making a huge career change to paint full-time 10 years ago, she's been honored with an RHS Gold Medal for Botanical Art and the Grand Prize by International Artist Magazine. In recent years, Anna has made it her mission to teach her unique watercolor techniques in an easy-to-understand way by contributing to Artists & Illustrator Magazine in the U.K., writing The Modern Flower Painter (Search Press) and teaching on Craftsy.
Mary P. Murphy
Mary Murphy loved art from a young age, but her initial career path took her in a different direction, toward life as an award-winning speechwriter. After 20 years behind a pen, though, she picked a brush back up and the rest is history! She honed her skills training with artists such as Martha Deming and Jim McFarlane, president of the American Watercolor Society, setting up an in-home studio so she could paint nonstop. Her exuberant floral paintings began to accumulate local and national recognition and awards, and now she's thrilled to bring her passion to the Craftsy community.
Deb Watson
After retiring from the nursing profession, Deb Watson is now a full-time artist whose work has won numerous awards and been accepted in juried exhibitions across the United States. Along with painting, Deb loves to help people discover that it's never too late for art to improve their life or for them to improve their art. Deb is the author of Watercolor Basics as well as articles for a variety of books and magazines.
Bonus Materials
Each class in this set comes with a helpful downloadable PDF that will add to the fun and success of each class. In total, you will gain access to 5 PDFs containing 23 pages of content, which you can view online anytime or print out to reference.
Bonus materials available after purchase
Bonus materials available after purchase
Bonus materials available after purchase
Patternmaking and Design: The Pants Sloper - Supplies, Resources and Worksheets
Bonus materials available after purchase
Simple & Stunning Watercolor Techniques - Class Materials
Bonus materials available after purchase
Pet Portraits in Watercolor - Supply List