Wine and cake are two elements that take a meal from mere nourishment to absolute pleasure. So why not double the pleasure by incorporating a wine theme into your next cake decorating project?
Here's a collection of inspiring wine themed cakes.
While these cakes may not always contain actual wine, they all have something in common: they celebrate the sweet life, and offer an invitation to slow down, savor and enjoy. So go ahead, have your cake and drink your wine, too.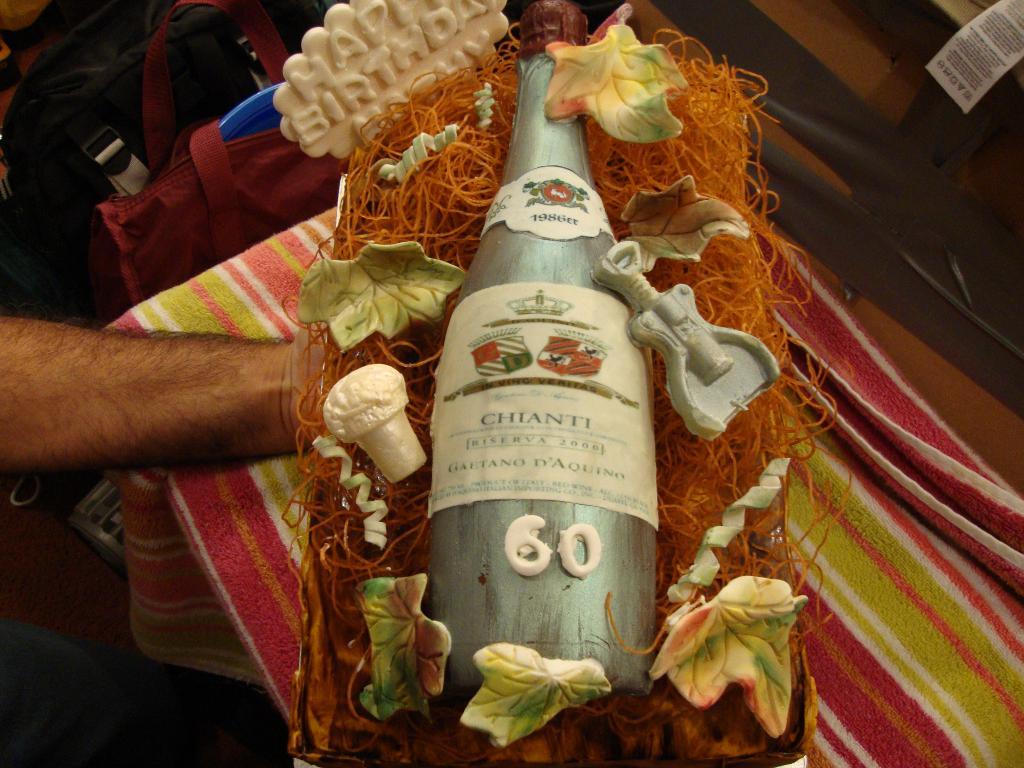 Photo via Craftsy member rojo320
Wine bottle cake:
Nope, that's not wine. It's cake. This confection is composed of fondant, buttercream, cake and food coloring, which come together to form a beautiful bottle of Chianti, complete with an edible label and bottle opener.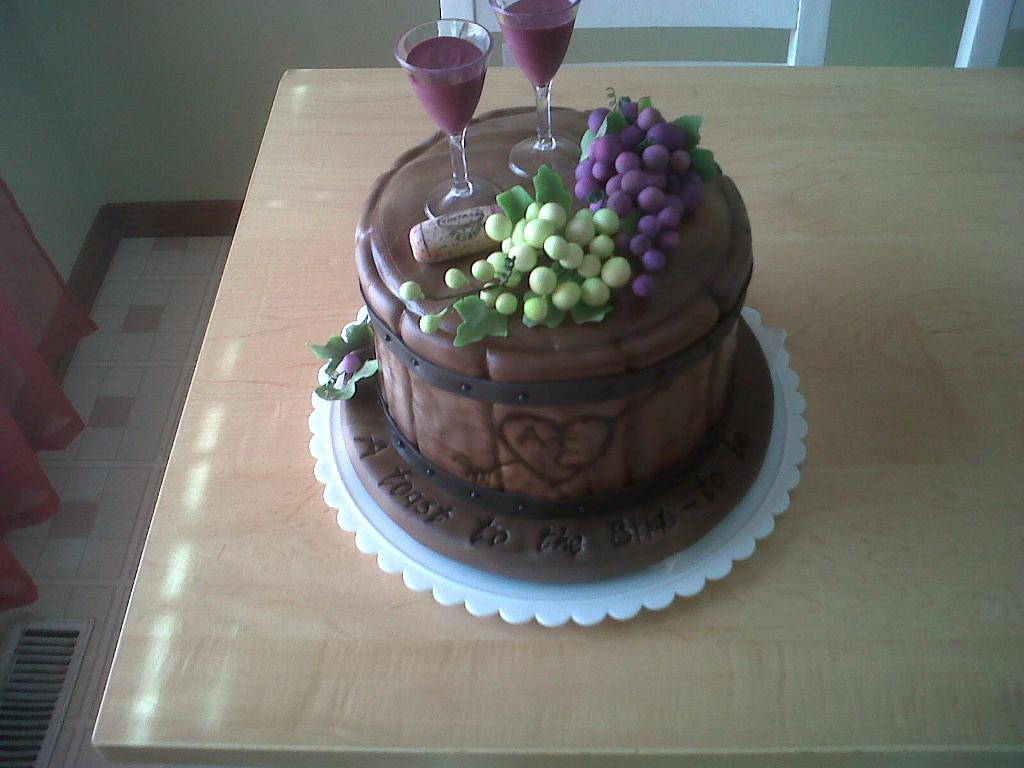 Photo via Craftsy member dianes desserts
Fondant wine-themed cake:
After taking the class Advanced Fondant Techniques, Craftsy member dianes desserts was equipped with the skills necessary to create this lovely wine-themed cake using fondant and gum paste. Among the cake's many highlights are an airbrushed cork and marbled detailing on the "barrel" part of the cake.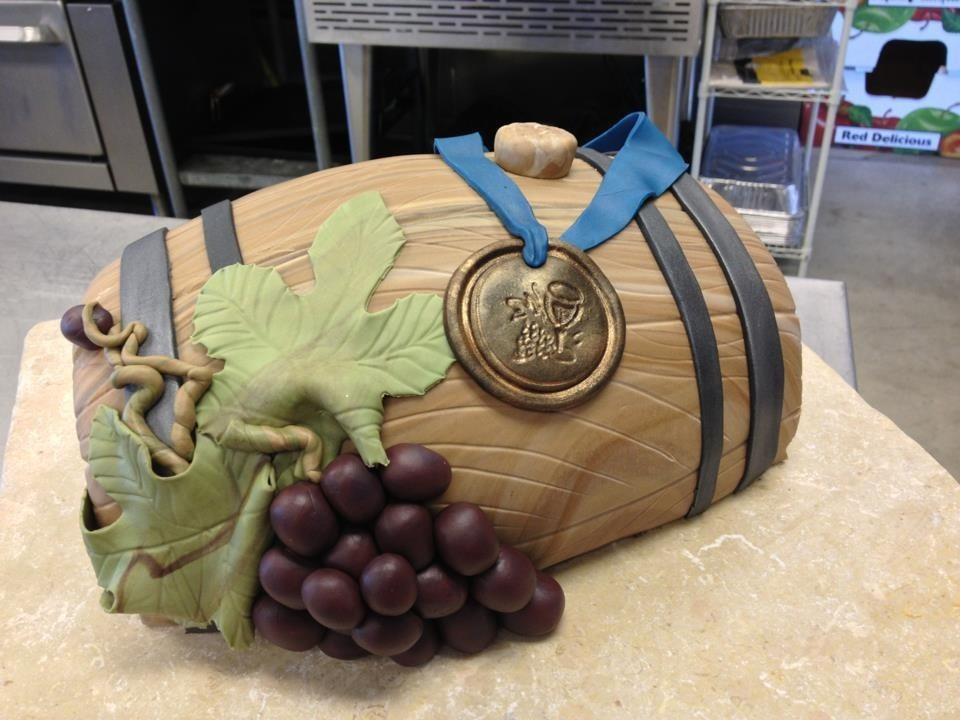 Photo via Craftsy member ABVcakes
Wine barrel cake:
An award-winning vintage makes for a beautiful cake, as proven by this impressive specimen. Featuring a fondant barrel, grapes, leaves and a medal, hand-painted and shaped detailing gives this cake a realistic finish that makes you look twice.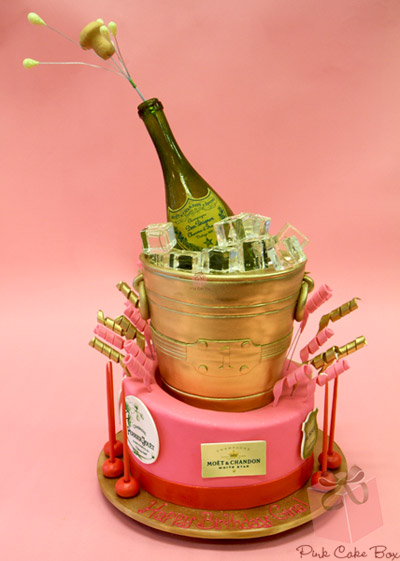 Photo via Pink Cake Box
Champagne bucket cake:
Champagne is sparkling wine, but not all sparkling wine is champagne. In cake form, though, it's all delicious. This round topsy-turvy cake is covered in pink fondant with edible images of champagne labels, garnished with poured sugar ice cubes, and complete with a popping cork. Even sweeter? It's tasty beneath the surface, too: It's composed of red velvet and lemon cake sandwiched together with strawberry buttercream.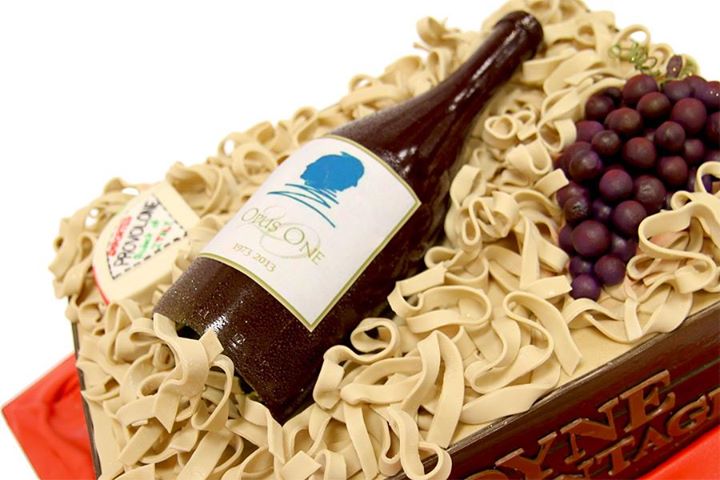 Photo via Confetti Cakes
Wine bottle cake:
A delicious celebration of the finer things in life: wine, cheese and pasta. The only thing missing? Cake! Luckily that's the medium for this masterpiece, which includes expert detailing in fondant and gum paste by Craftsy instructor Elisa Strauss.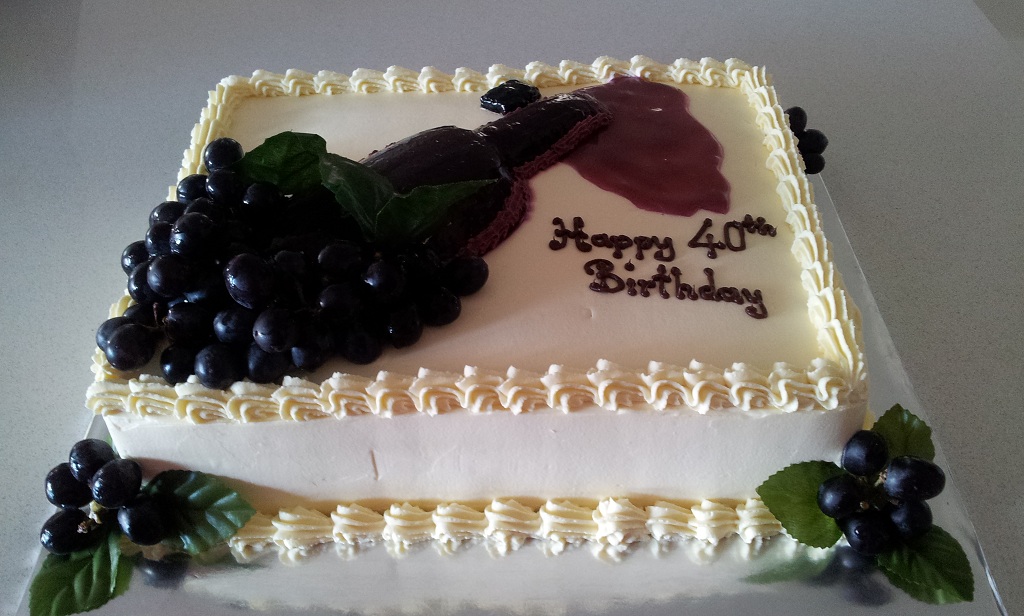 Photo via Satnam Cakes
Spilled wine cake:
There's no use crying over spilled milk, but spilled wine just might be a crisis. Luckily, in cake form, it's an intentional effect — a wine bottle is overturned to showcase a "spill," which frames a birthday greeting. The cake is expertly piped around the edges, giving it a polished yet humorous feel that's well-suited to a 40th birthday party.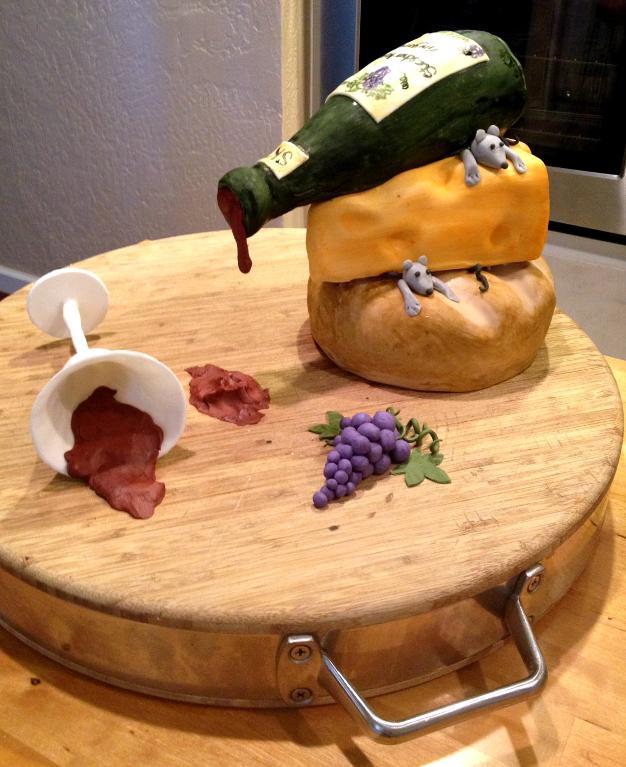 Photo via Craftsy member DreamsinSugar
Wine and cheese:
Wine can be serious business, but it need not be without whimsy. This cake takes a wine and cheese theme and adds an element of adorable mischief by including hand-sculpted figurines of mice making mischief with bread, wine and cheese, which are actually fondant over shaped cake. An overturned wine glass finishes the effect sweetly.
Is it 5 o'clock yet? Our roundup of cocktail themed cakes may hold you over 'til happy hour!
Cakes inspired by wine: how divine! Do you think these cakes would pair well with real wine?