One reason more people don't make bread at home is because of the time involved — kneading, proofing and shaping bread dough all adds up. While baking bread can be enjoyable, some nights you just don't want to spend hours in the kitchen. Fortunately, this amazing no-knead bread recipe, called peasant bread, lets you make homemade bread in almost the blink of an eye.
What is peasant bread, exactly?
Peasant bread is a no-knead yeast bread that is exceptionally easy to make.
Unlike other no-knead breads, some of which can take more than a day to rise, this one can be made from start to finish in less than two hours!
The recipe has a very short ingredient list: yeast, water, sugar, salt and flour.
Plus, it can be mixed up in one bowl with no special equipment.
The yeast, water and sugar are combined first, which lets you check that your yeast is active before making the rest of the dough. I used active dry yeast here, but rapid-rise yeast is an option, too. I measured my yeast out of a small jar, but the recipe uses the amount you'd find in one envelope — just to make things easy!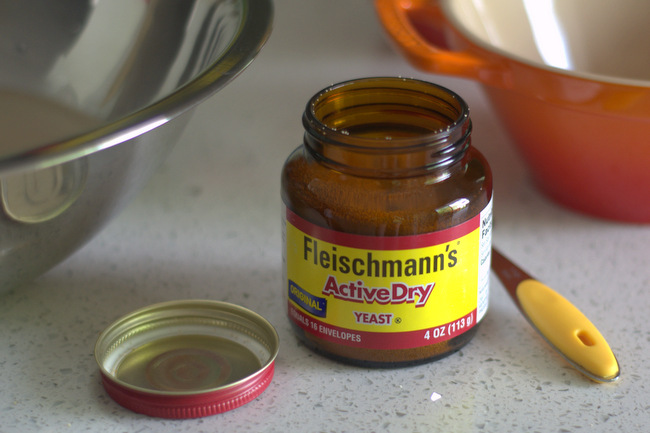 Then, you'll stir in the flour, making a wet dough that's reminiscent of pancake batter. Leave the batter to double in size, then divide it into two small baking dishes.
Smaller dishes bake faster, and they result in loaves that are a bit easier to handle. I used two 1-quart, oven-safe baking dishes. Pyrex bowls or even large measuring cups are a good choice, as well. If you have small loaf pans (8″ by 4″, rather than 9″ by 5″) you can make two attractive slicing loves, too.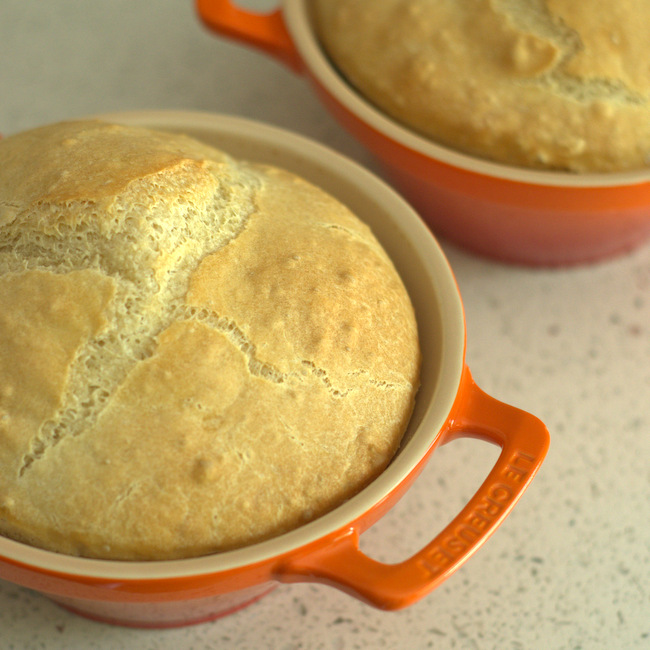 After the bread is baked, you simply let it cool for a few minutes before slicing and serving. Be sure to grease your baking dishes well so that the loaves slide out easily. 
Once you've mastered the basic technique, you could put your own variations on this loaf.
Consider adding in dried herbs or spices to give it a little more flavor or to make it fit in with the rest of your meal plan.
A lot of heavy additional ingredients, such as shredded cheese, may slow the initial rise a bit, but herbs and spices will not slow things down, so you won't have to change anything about the timing in the recipe below.
Peasant bread recipe
Makes 2 loaves; serves 8
Ingredients:
2 cups warm water (approximately 100-110F)
2¼ teaspoons active dry yeast (¼ ounce)
1 tablespoon brown sugar
2½ teaspoon salt
4 cups all-purpose flour
Step 1: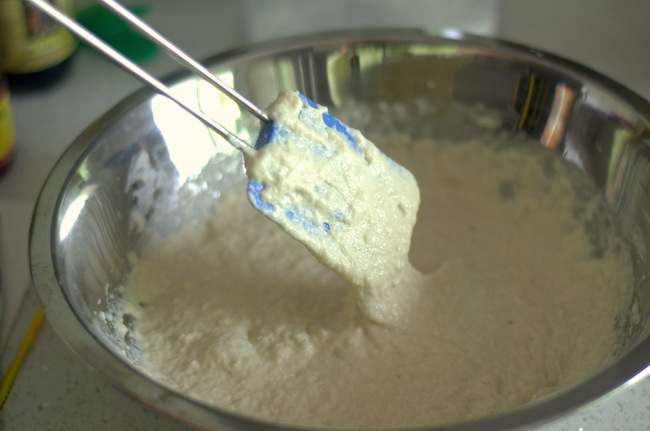 In a large bowl, combine water, yeast and sugar. Let stand for 5 minutes, until yeast is slightly foamy. Add in salt and flour and stir until a uniform batter forms, about 1 minute.
Step 2: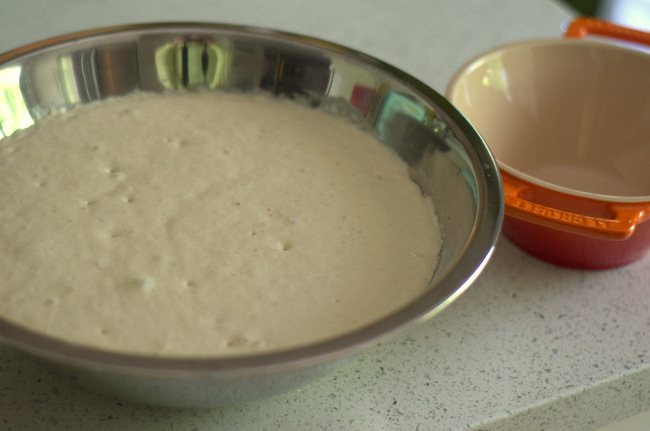 Cover with plastic wrap and let rise in a warm place until doubled in size, about 35-45 minutes.
Step 3: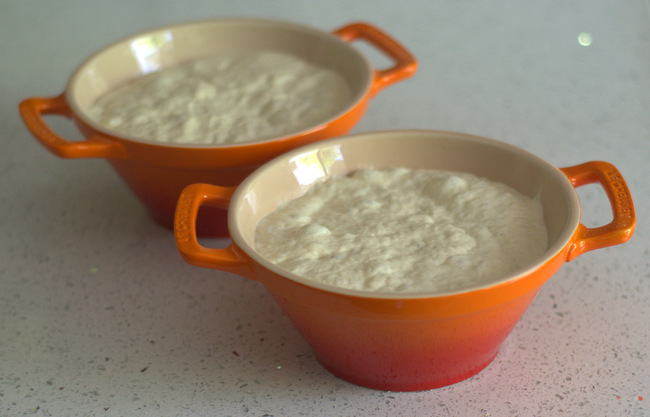 Preheat the oven to 425 F. Grease two 1-quart, oven-safe bowls or two 8-by-4-inch loaf pans. Divide the batter evenly into the prepared bowls/pans. Don't worry about losing any bubbles as you move the dough, as there is plenty of air in this loaf. 
Step 4:
Let the loaves rise, uncovered, for 15-20 minutes.
Step 5:
Bake for 10 minutes at 425 F. Then, without opening the oven door, lower the temperature to 375 F and bake for 22-25 minutes, or until an instant-read thermometer inserted into the center of a loaf reads about 200 F.
ginabattl8706020