It's not surprising if you're perplexed by the term dacquoise. While the term is used fairly frequently in the world of cake decorating, the definition is not clear: Is it a specific type of dessert, or is it a type of cake that is used as a component?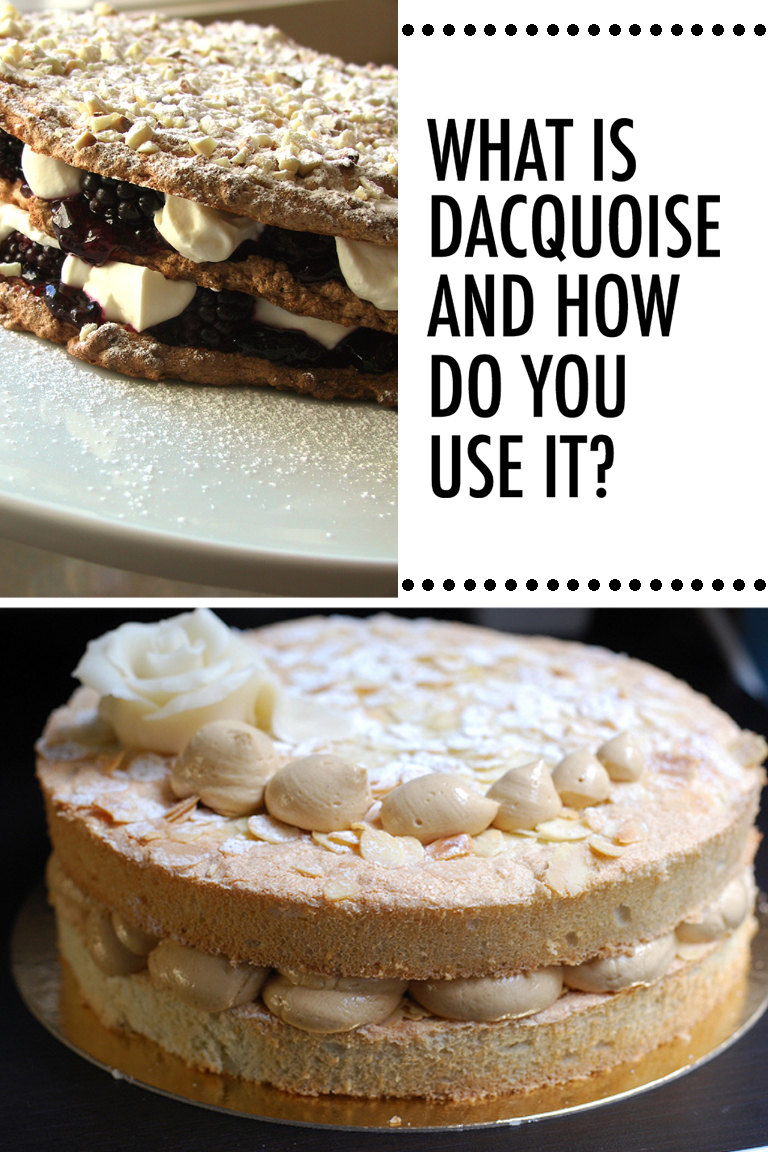 Photo collage featuring photos licensed via Creative Commons by Flickr members pinotshop and merlejajoonas
Turns out, the term dacquoise (pronounced "dah-kwahze", in your Frenchest voice, please) can be assigned to both finished dessert and the cake component.
According to Bakepedia, "Originating in the south of France, dacquoise is a meringue made with very finely chopped nuts folded into the mixture before baking."
Often baked in rounds, dacquoise discs are often then employed as layers in cake creations, stacked with pastry cream, buttercream, whipped cream, ganache, or a mixture of any of the above. While cakes featuring dacquoise may have their own names, they can also be referred to as dacquoise.
In a nutshell, the term dacquoise can be used to describe a myriad of desserts. Technically dacqoise is the meringue-like layer employed in cake creations. But over the years it has become common to refer to not just the layer but the entire cake as "dacquoise", giving the term an expanded meaning.
How to use dacquoise
So now that you have an idea of what dacquoise is…how do you use it? Here are some delicious ideas.
Photo licensed via Creative Commons by Flickr member pinotshop
Make a layered dessert
Dacquoise can be assembled in alternating layers with pastry cream or fillings to create fantastic desserts. A famous and particularly delicious variation is the aforementioned dessert known as marjolaine, a French pastry creation including layers of dacquoise paired with praline cream, pastry cream, and chocolate ganache.
For a simpler version, you could sandwich discs or layers of dacquoise with whipped cream and fresh fruit for a simple yet elegant dessert.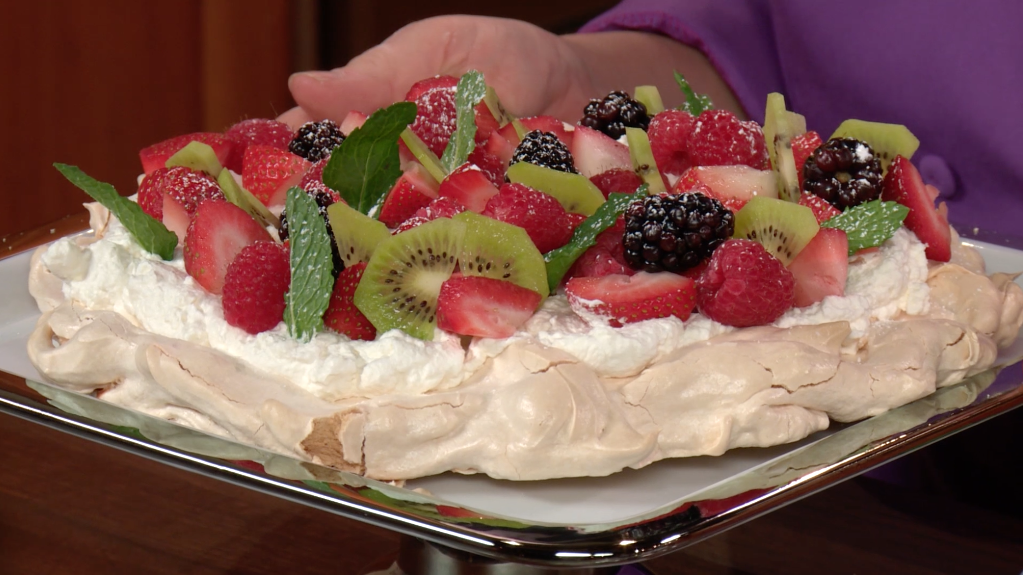 Pavlova via Gale Gand
Use it to make a tricked-out pavlova
Use your dacquoise to make the shell for a particularly toothsome pavlova variation. It will differ from a classic pavlova, which does not employ nuts in the meringue batter, but it will be extremely tasty.
Make meringues
Strictly speaking, you don't have to pipe your dacquoise mixture into discs. You can also pipe it into puffs using a star tip, and make simple yet flavorful meringue cookies.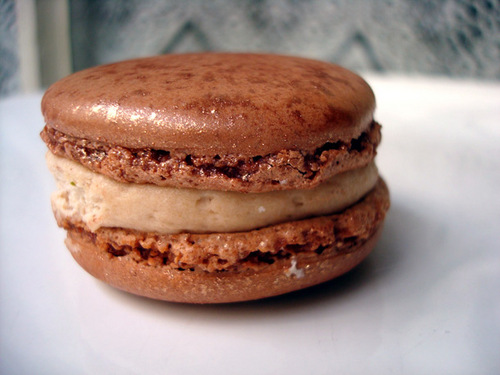 Photo via CakeSpy
Make macarons
Dacquoise batter can be dual-purpose: if you work the batter to a smooth, shiny consistency, you can easily pipe the mixture into small rounds to create fancy French macarons. Filled with a ganache or buttercream filling, these delicate and dainty treats will make for a fancy dessert course or teatime treat.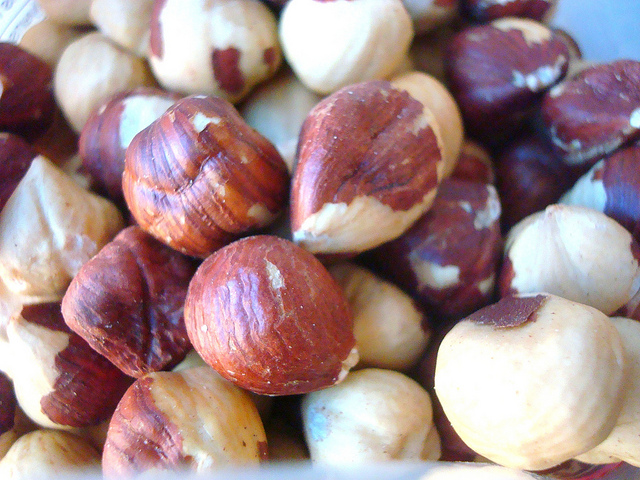 Photo via CakeSpy
Mix up your nut flour
There's an easy way to tailor dacquoise to suit a variety of palates: vary the type of nut used in the batter. You can use crushed hazelnuts, almonds, pistachios, or just about any type of nut you'd like in dacquoise.
Try out coconut flour
If you don't want tree nuts in your dacquoise, you can make it with coconut flour instead. Since coconut is not actually a nut, it makes the recipe suitable even for those with nut allergies.
Have you ever made dacquoise?