Bristol board is not merely a type of paper for creating drawings. It's a mixed media superstar.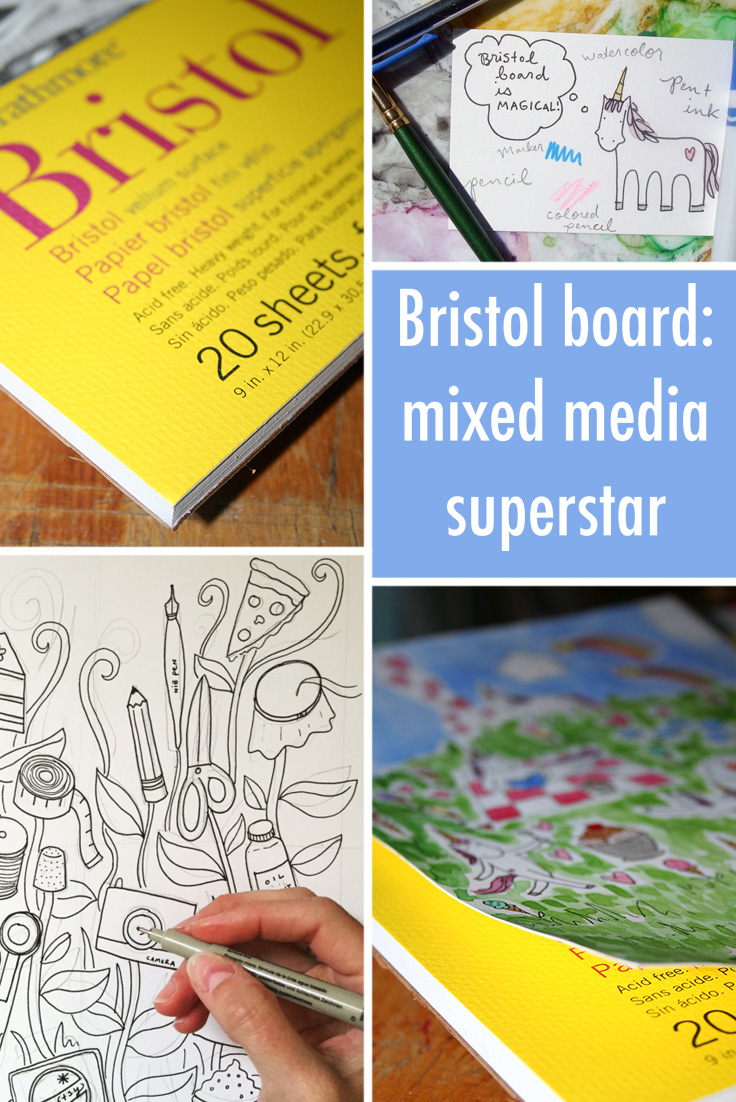 Photos and illustrations via CakeSpy
Bristol board is a particular type of thick paper that is suited for a huge variety of media. It comes in two finishes — smooth and vellum. Between these two finishes, it is appropriate for a variety of both wet and dry media, a perfect surface for collage, and it can even be cut and scored for 3-D model making. This versatility makes it an ideal work surface for mixed media artwork.
Whether you're interested in mixed media or just want to explore bristol board for your favorite single medium, it's a paper well worth getting to know. 
What is bristol board?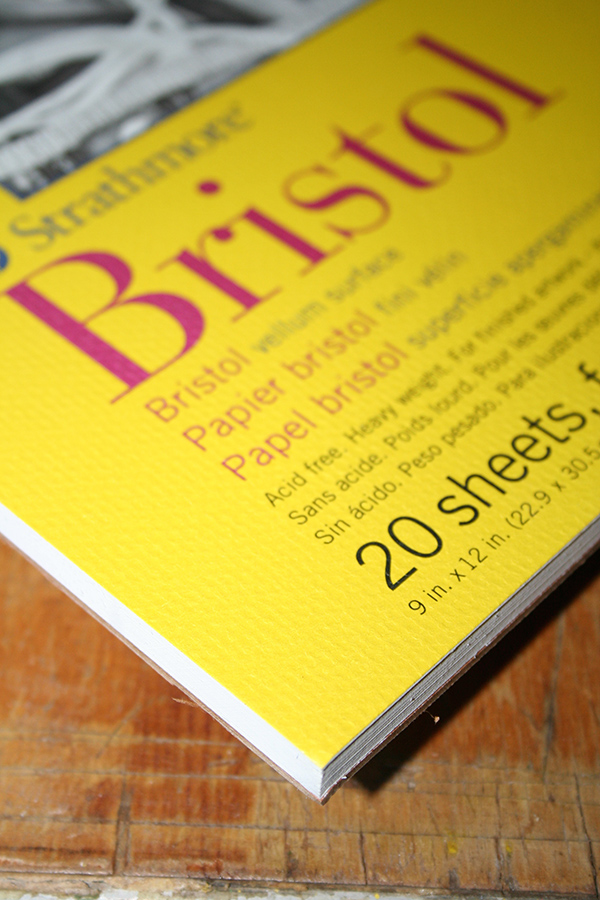 Bristol board is an uncoated, machine-finished paper board. It is said to be named after the city where it was originally produced, in England. 
Bristol board comes in two key finishes: vellum or smooth (or sometimes "plate"). Less common in the fine art world is an engraver's finish, which is more suited for printing engraved stationery.
Within those two key finishes, you'll find several thicknesses of bristol board. It can range from one ply (along the lines of the thickness of printer paper), or two or three ply. Two ply is more like a card stock, firm but foldable, and three ply is more like a rigid board. Sometimes, rather than being sold as two or three ply, the board will be sold by weight. A paper's "weight" refers to the weight of 500 sheets of a paper in question. The 100-pound bristol board is a popular and versatile version.
Typically, artists will use the firmer types of bristol board for finished works, and the thinner type will be used for printing or publications.
How is bristol board different from illustration board?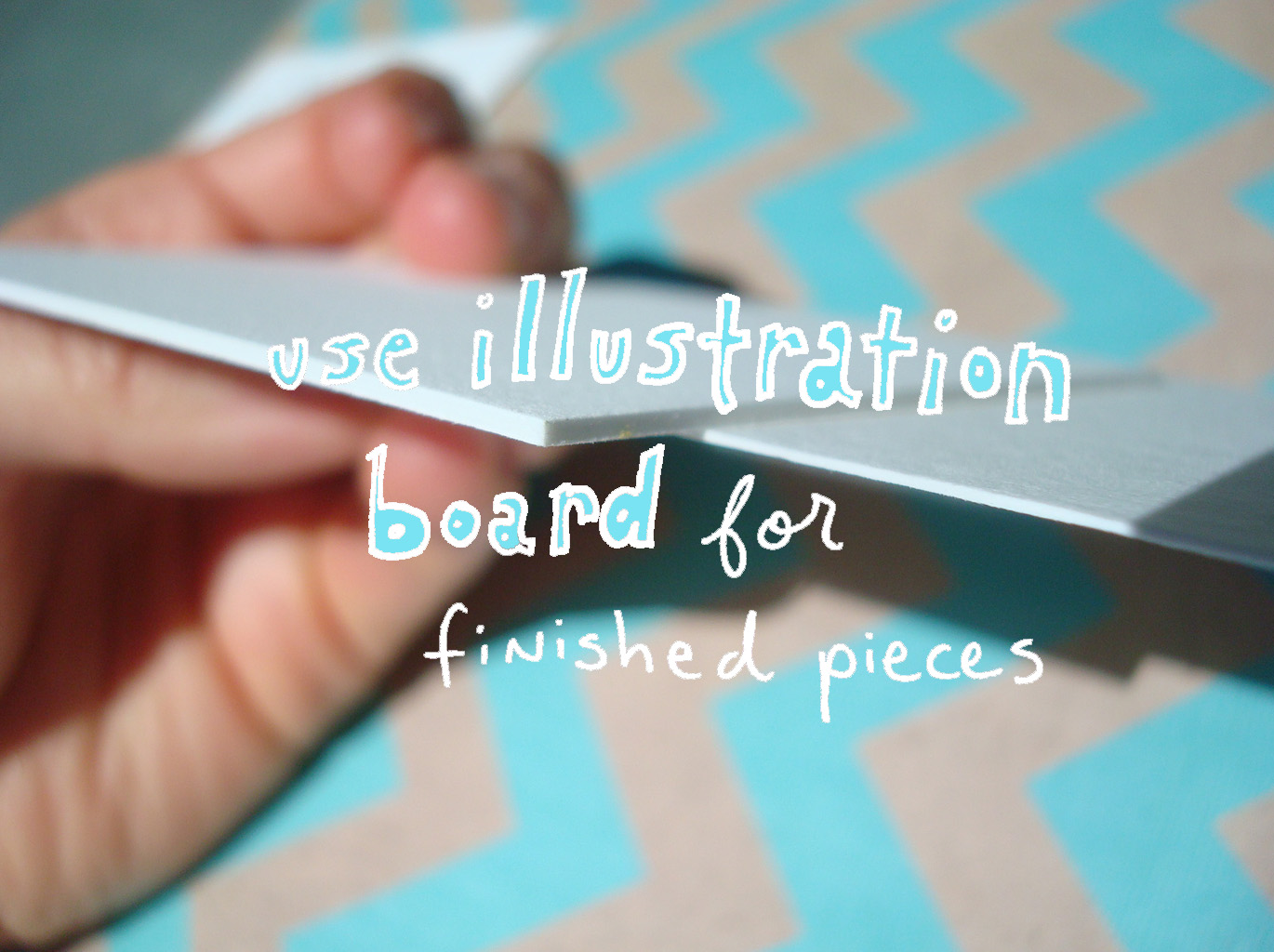 Sometimes people get confused about the difference between illustration board and bristol board. One of the key initial differences is that you can use both sides of bristol board, while illustration board is treated on only one side.
Illustration board is intended for finished pieces, and tends to be more expensive than bristol board. It's thick, and this sturdiness makes it fantastic for reproducing, as the paper is unlikely to bend or warp. Like watercolor paper, it comes in both hot and cold press varieties, but the texture is not as pronounced as that of watercolor paper, making it better suited to a variety of media, from pen and ink to pencil to light watercolor and even other paints such as acrylic or gouache.
Bristol board: its many uses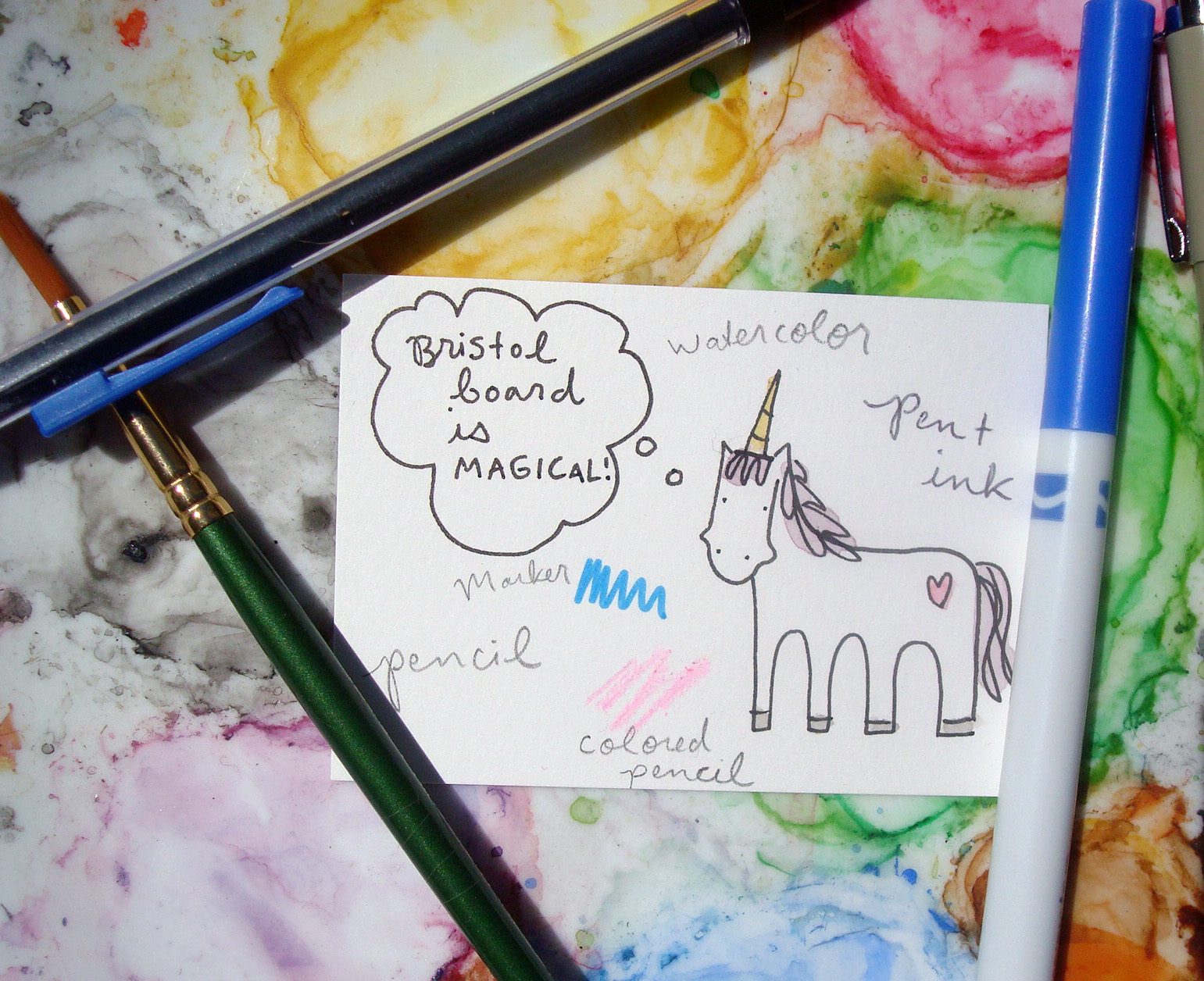 What is perhaps most impressive about bristol board, though, is the extreme range of media that you can use on it. In terms of 2-D art, bristol board can be used for an incredible variety of media, including watercolor, acrylic and gouache paint, marker, pen and ink. It can be used for printing, and thicker versions can even be used for cutting and scoring and making 3-D models. These are just a few of the media appropriate for bristol board. 
How can I choose which type of bristol board is right for me?
As previously noted, bristol board comes in a variety of thicknesses and two key finishes: smooth and vellum. Which is right for your project? 
Smooth bristol board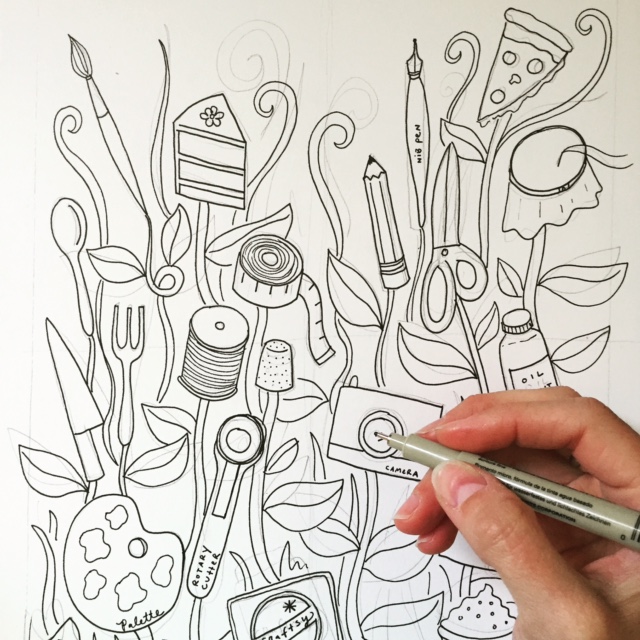 Smooth bristol board lives up to its name. It has a smooth, flat surface. It's a fantastic surface for pencil, pen and ink, marker, gouache and acrylic paint. Typically, any media that you'd prefer on a flat surface will be ideal on the smooth bristol board.
Watercolor paint can be used on smooth bristol board, but it is the author's experience that it can bleed a little bit. Always test your bristol board with the media you'd like to use on a small corner of the page before proceeding to create a finished work. 
Vellum bristol board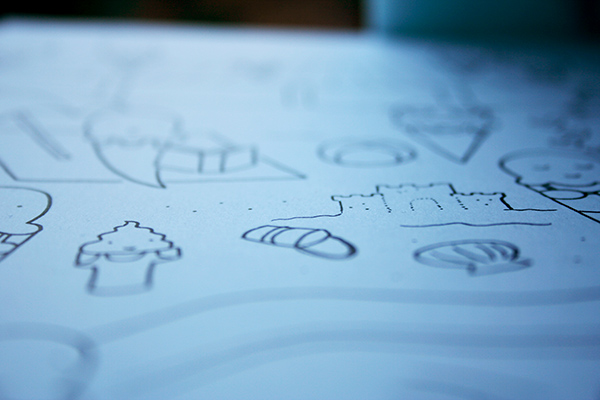 Media that requires a little "tooth" of a texture in the paper, such as pastels, charcoal or crayon, work best on vellum-surface bristol board. However, it's also a pleasant surface for wet media such as watercolor, as it has a little more texture and seems to "absorb" a little bit more.
Any of the media mentioned above can also be used on vellum bristol board. For instance, the light texture can give pen and ink works a more interesting look, though it can dry out pens faster because the ink is going on to a more absorbent surface.
Thickness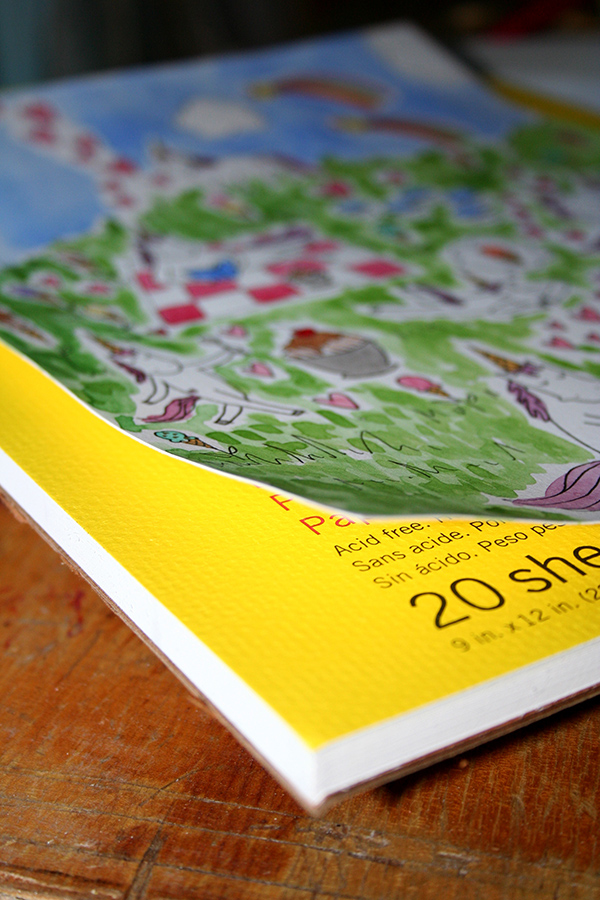 If you are using mixed media, you can either experiment and see which finish is right for your mix of media, or you can pick the one that seems like it is most harmonious with your key media.
Note from the author: Let me offer a personal example of how to choose the best bristol board for you. I illustrate using pen and ink and watercolor. The pen and ink works on either surface, but I prefer the way watercolor lays on the vellum finish paper. Therefore, I will go with the vellum finish. Since watercolor can warp thinner papers, I tend to prefer a bristol board that is on the thicker side, like 100-pound bristol board by Strathmore.
Have you ever used bristol board? For what kind of project?