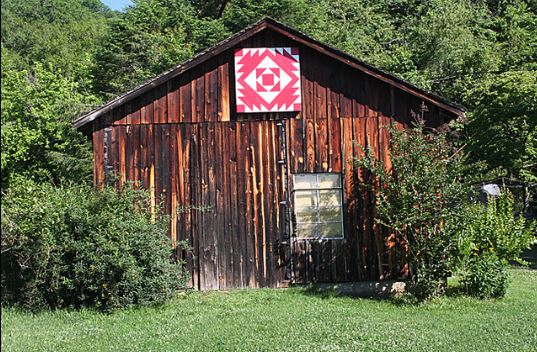 Photo via Old Red Barn Co.
You'd be forgiven if you thought a barn quilt was a type of fabric quilt that you drape over a stall door, or maybe over yourself as you milked the cows.
But no — a barn quilt is actually a large piece of painted wood that looks like a single quilt block and decorates the side of a barn. You can see them for yourself in just about every state in the U.S.
Curious? Let us clue you in about these eye-catching and ginormous squares.
Barn Quilts are Big
The size of the squares vary, but usually they measure eight feet.
They Can be Spotted from Far Away
Most barn quilts are made of simple geometric shapes — squares, rectangles and triangles. They're usually painted in bright, solid colors, though every now and then you'll come across one that looks like a more complex printed fabric. But they can't be too complicated or the details would be lost as people drove by.
They're Both Old and New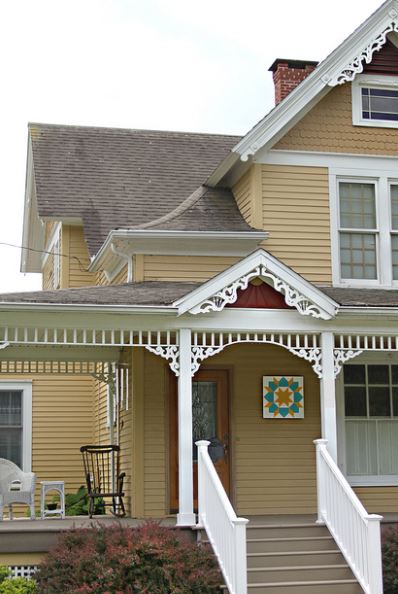 Photo via Maureen Cracknell Handmade
Barn quilts have been around for hundreds of years. In the past, farmers used different types of folk art, including these quilt-like blocks, to decorate their barns. People chose blocks to reflect particular meanings.
In the early 2000s, barn quilts became popular again — decorating not only the sides of barns but also houses and garages.
They're a Great Reason for a Road Trip
Many barn quilts are clustered along a particular route. The first so-called quilt trail was in Ohio; now you can find them in 43 states. Google "quilt trail maps" to find one near you, then hit the road. Happy travels!
---
Are you interested in creating your own barn quilt?
This is a very doable and fun project to tackle! While it may appear intimidating, it is achievable with careful drafting, taping and painting.
Check out these two free tutorials online:
If you would like a barn quilt or two but would prefer to purchase one, that's okay too! Ask around locally, or do a quick search online. Be sure to include your state or county when searching so that you can locate someone close to home.