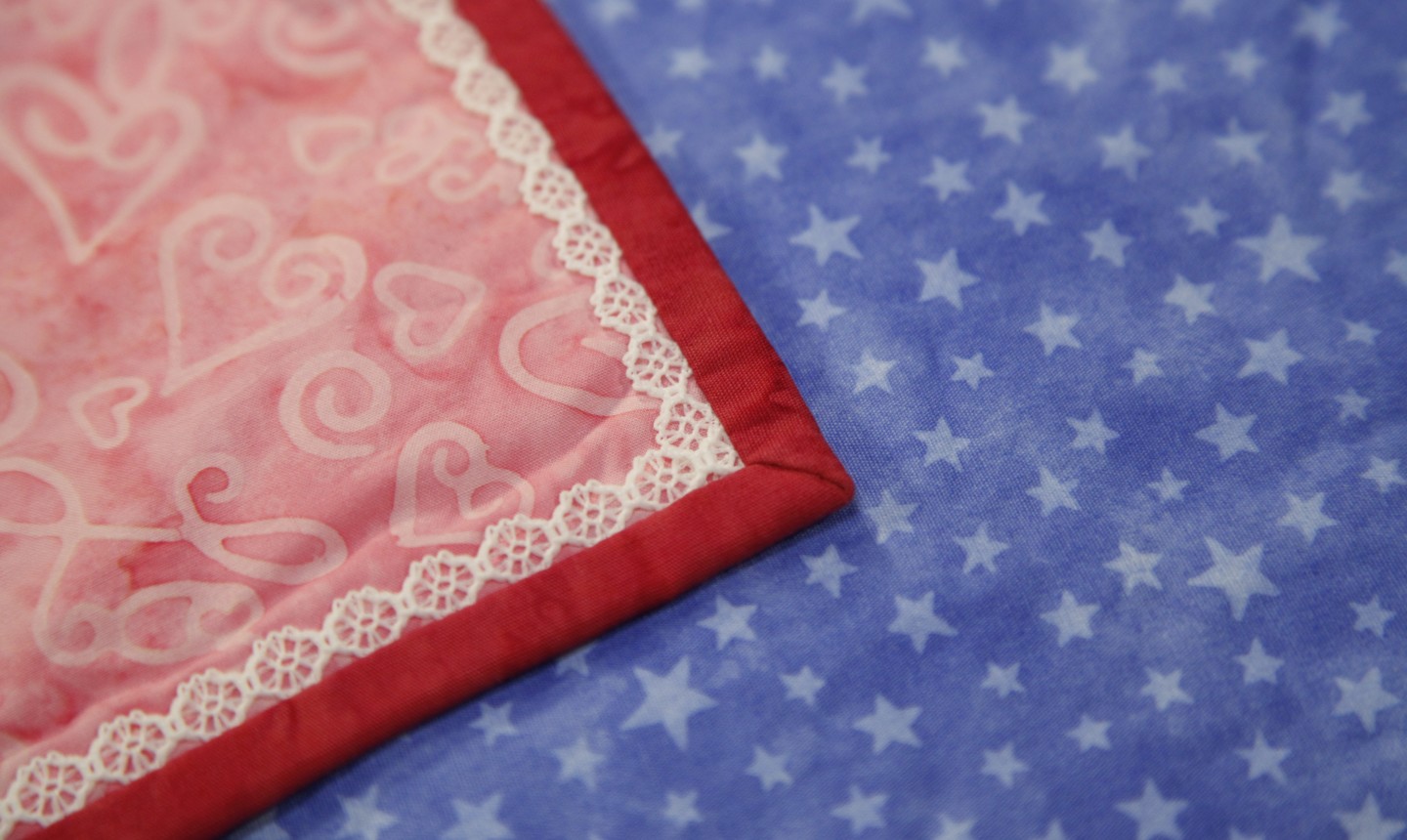 Every quilt needs a binding — that's just a fact. The real fun comes in when you realize how much this detail can add as an actual design element. Whether you prefer to go subtle or fancy, here's how to get your quilt across the finish line in flawless style.
1. Piping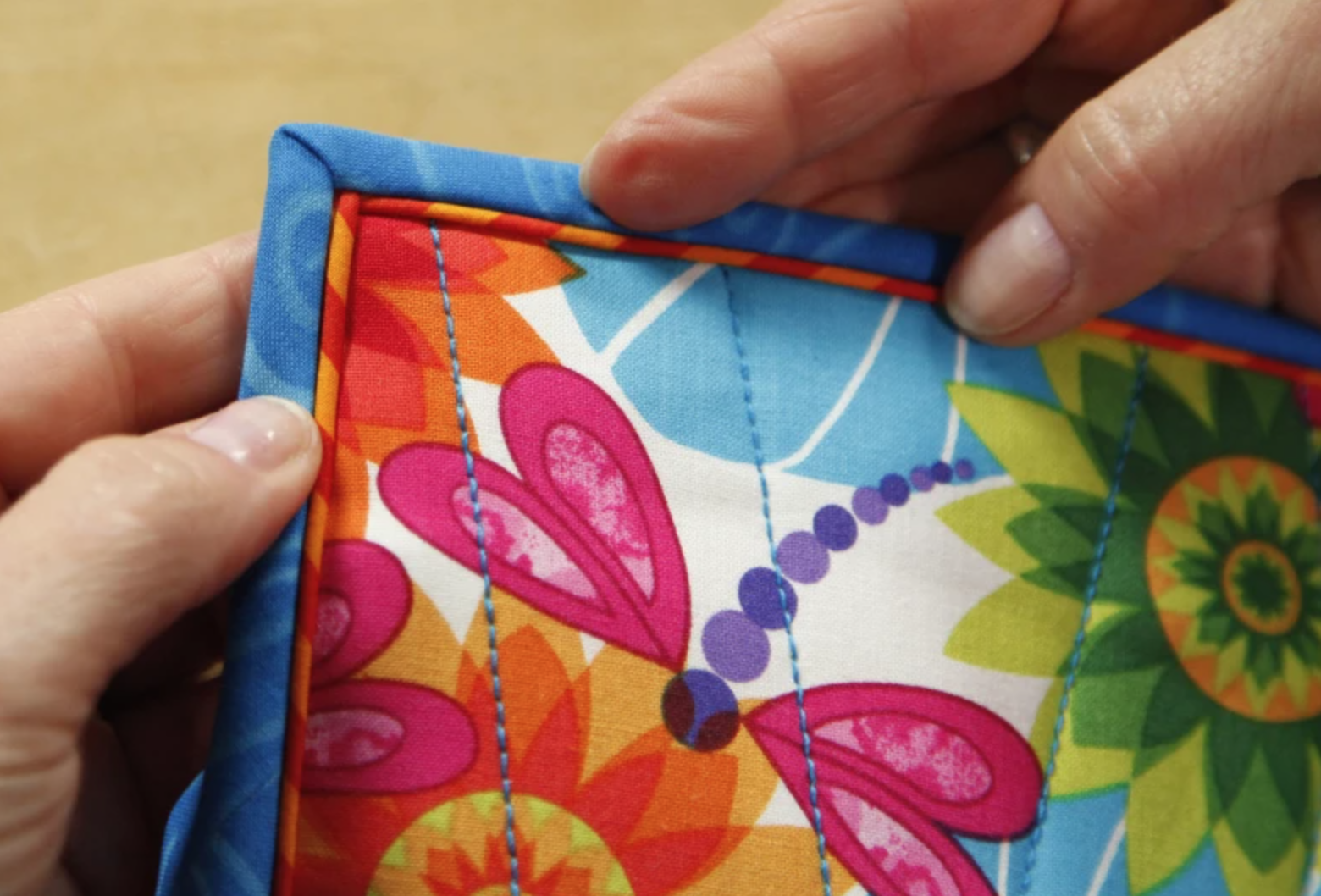 Sewing piping into the seam of the binding lends extra color and dimension. It's perfect for those who like attention-grabbing designs, as it bumps up the contrast to really make your binding pop.
MAKE IT
2. Prairie Points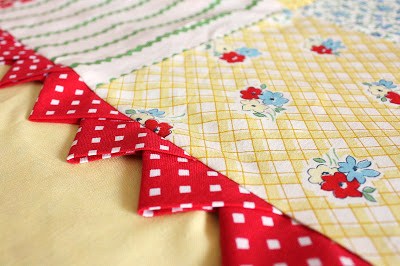 Why learn one way to make prairie points when you can master three?! These quickie techniques add tons of texture to your quilt, but don't worry, they're not hard — the secret lies in the way you fold and press.
MAKE IT
3. Lace and Rickrack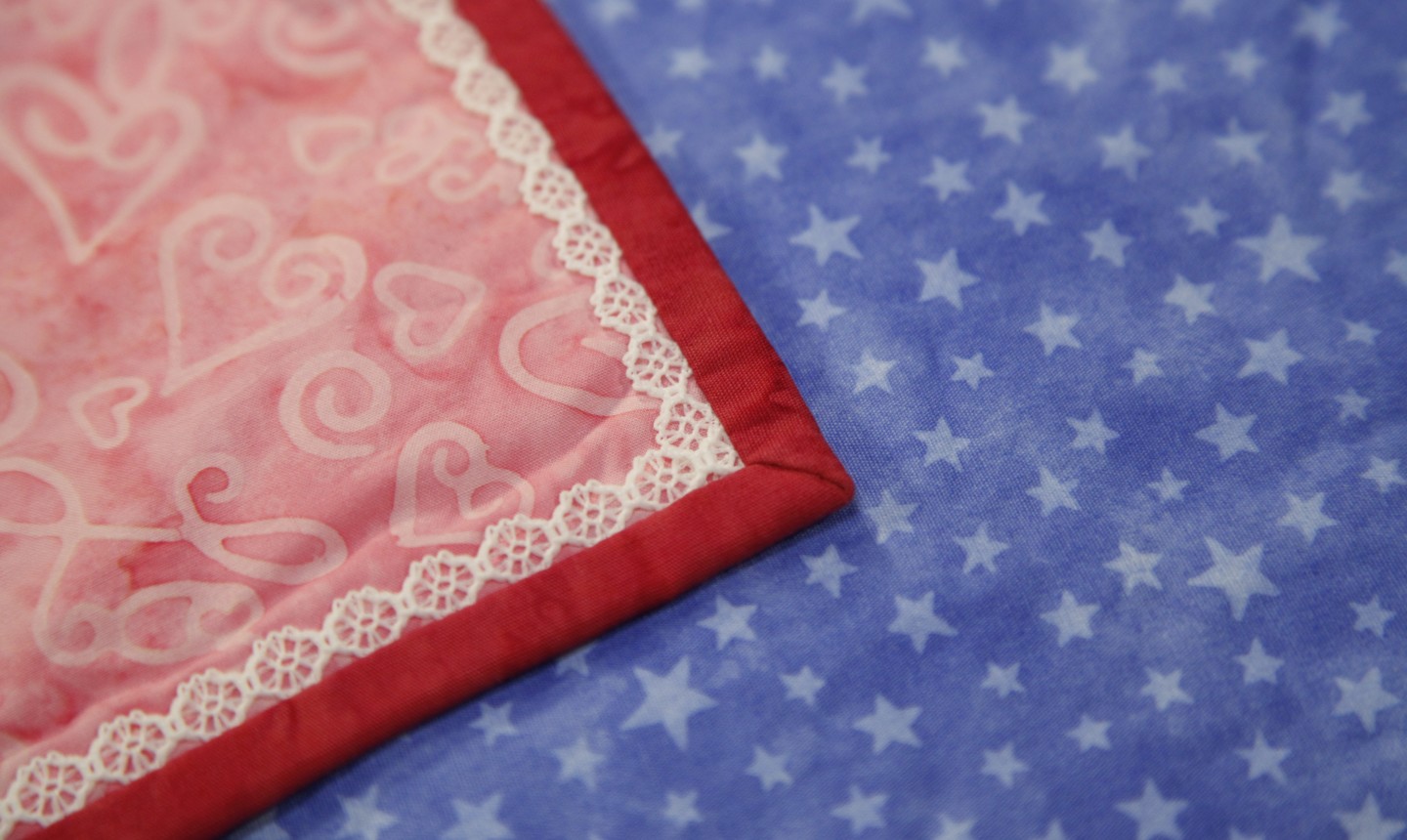 Tucking a stitch of delicate lace or funky rickrack into your binding builds in extra flair to the edges of your quilt. This easy-to-follow technique (seriously, it's just like applying piping!) is a great way to make your design feel one-of-a-kind.
MAKE IT
4. Matchy-Matchy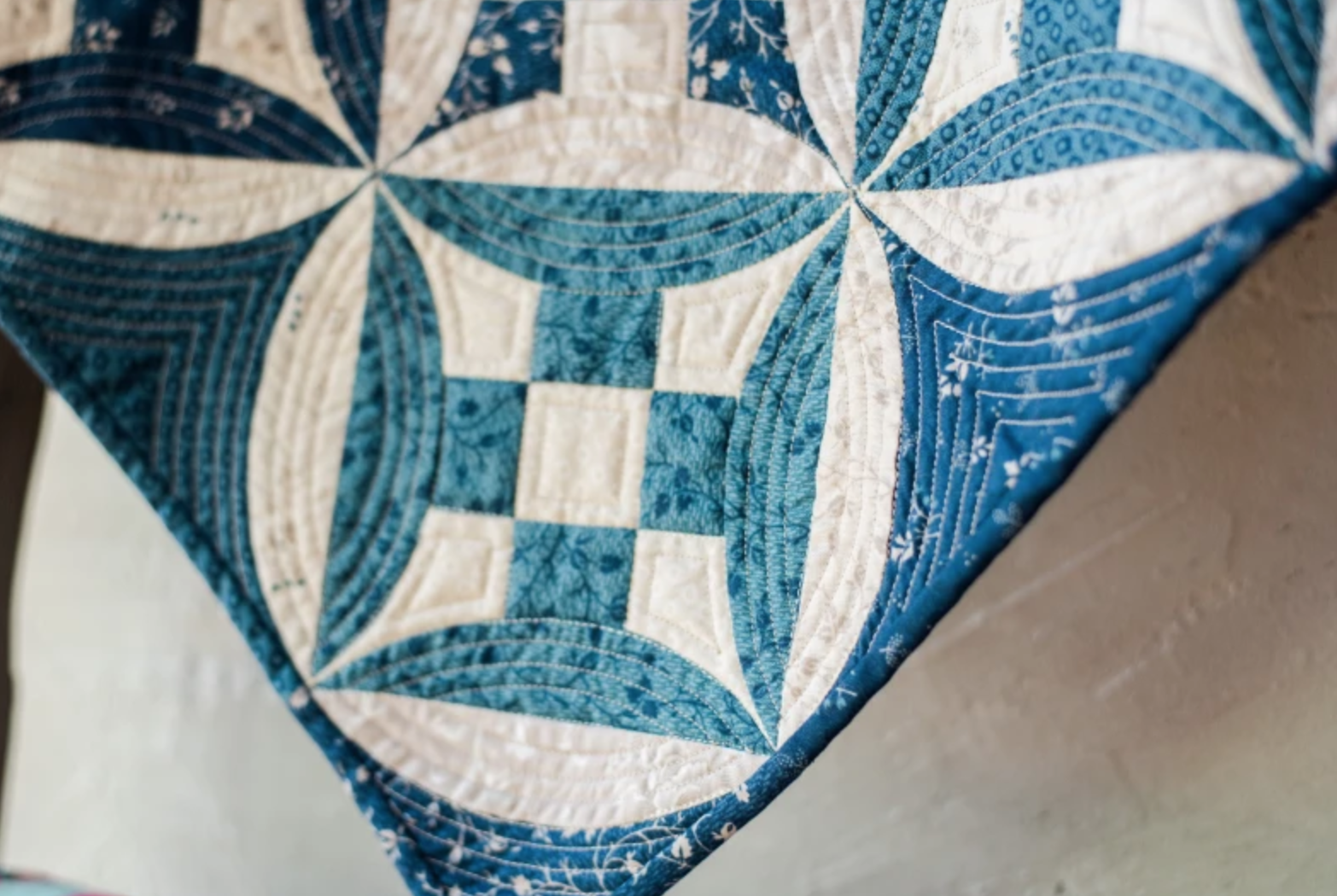 Just because you have blocks in different colors or patterns doesn't mean your bindings can't match perfectly. Learn how to measure, cut and assemble using scraps so every inch of your quilt has a smooth, crisp finish.
MAKE IT
5. Facing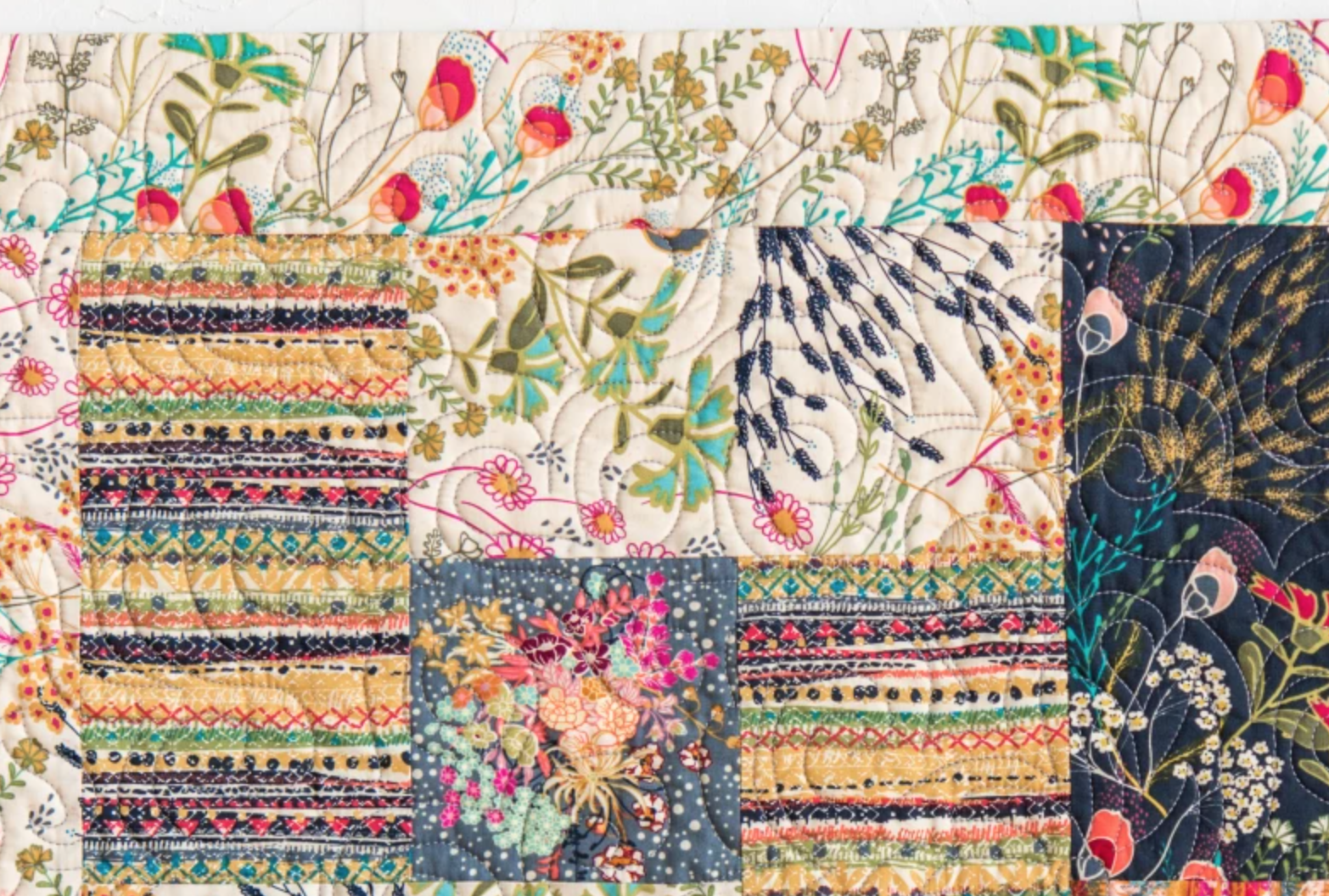 This technique is often called invisible binding because you finish the edge on the wrong side of the quilt; hiding it from view. Why? So it doesn't detract from your to-die-for piecing! It's perfect for smaller projects that don't really need the added visual element of a contrast binding — think placemats, wall quilts and table runners.
MAKE IT