We know that, contrary to popular belief, you can actually use cotton poplin or quilting cotton to sew garments! Considering how inexpensive and easy to find it is, this is great new.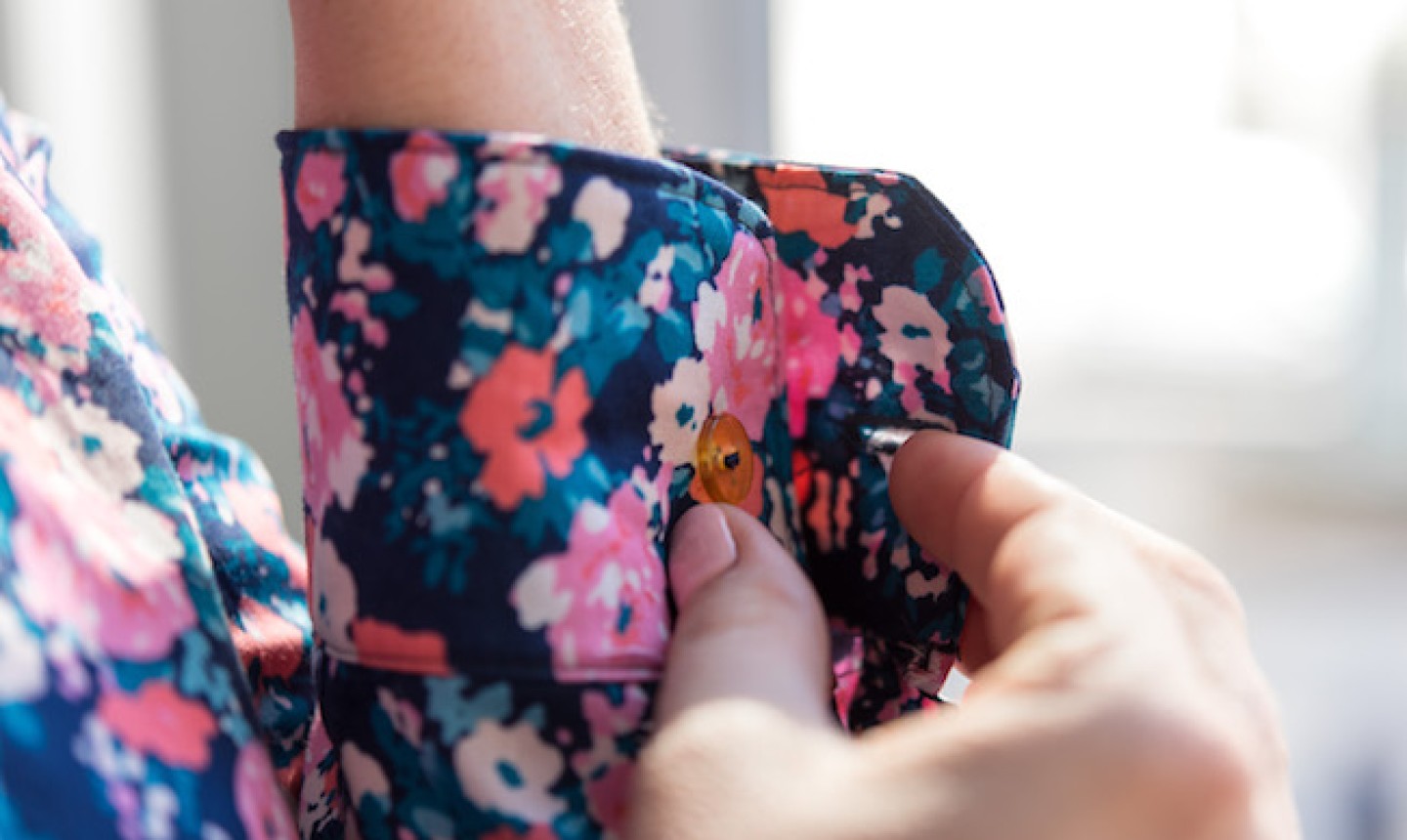 That said, just like any other fabric, quilting cotton isn't well suited to every type of garment you want to sew. It's stiff and doesn't have much drape, which limits your options. So, if you have some cotton poplin you can't decide what to do with, try one of the garments listed below.
Skirts
While you wouldn't make a long maxi skirt or a tight-fitting pencil skirt with quilting cotton, some loose, slightly structured skirts work well for this fabric. Look for gathering and elastic waists, which work great for all shapes and sizes when made with cotton. Keep the skirt full and tightly gathered for a great fit and look.
Lounge pants
We're not talking about jeans or dress pants here. Because quilting cotton is fairly stiff, it's hard to create a pant that's flattering and comfortable. However, when it comes to looser-fitting pants like PJ bottoms, poplin is a great choice!
Pants or shorts like the ones pictured above are usually cut with straight lines and full legs, which means they're also easy to sew. Look for patterns that have room in the waist and hips to accommodate the fabric choice.
Structured tops
Again, you wouldn't opt for quilting cotton if you wanted a tight-fitting top or a flowy top. But if you're looking for a tunic or more boxy top, you're in luck. Pillowcase-type tops allow the quilting cotton to hang fairly naturally, giving it a better drape on the body.
Dresses
Jumpers or summer sleeveless dresses can really work well with quilting cotton. Look for the same features that you'd seek in skirts: a fuller fit, gathering, and elastic or another closure that allows for some wiggle room. Generally, you can go with more fitted tops on dresses, especially if they use button or zipper closures
Kid's clothing
There are so many reasons to choose quilting cotton if you're sewing for kids. First, children grow out of everything in the blink of an eye; using an inexpensive fabric means that you're investing wisely. Plus, looser fitting clothes are often a good choice for kids who are always running around.
And of course, quilting cotton comes in so many fun prints. Your little ones can help pick out the fabrics to create clothing that really feels all their own.