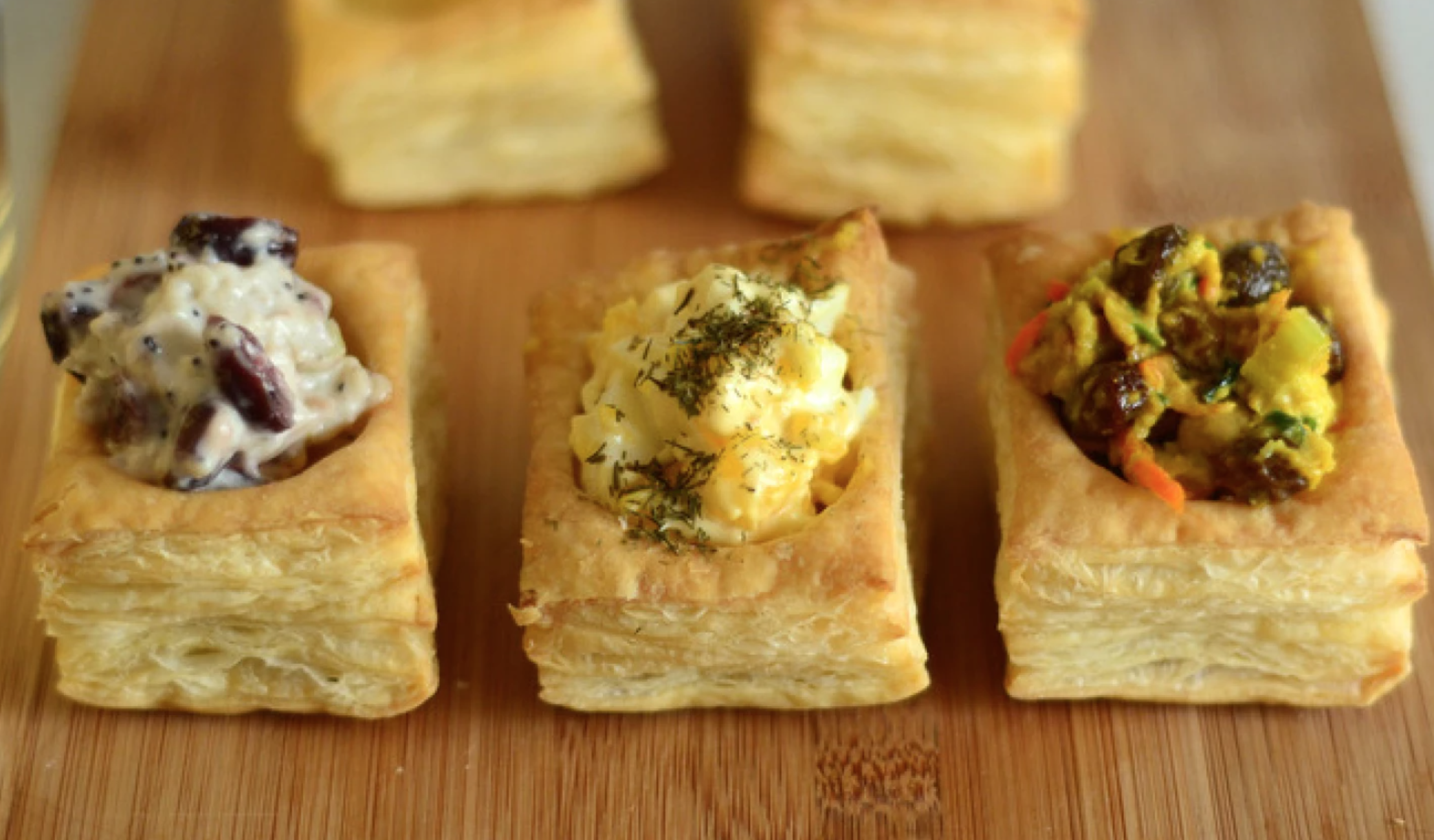 The best appetizers are finger foods that don't require any plates or utensils. But unfortunately even we get sick of crackers/cheese and chips/dip. Good news, party people: most every food can be turned into finger food with the help of an easy-to-make pastry called a vol-au-vent.
Vol-au-vents are puff pastry cases that have a hollow center. They're baked until golden and cooled until crisp. Then the shells are filled with just about any filling you can dream up. They can be made in any shape or size, but usually they're kept bite-sized.
The Pastry
The easiest way to make vol-au-vents is to start with store-bought puff pastry. You can make your own puff pastry, but a package from the store is definitely speedier.
Defrost the pastry before using it — that way you can handle it easily and roll it to remove any creases. That said, it should still be very cold because that'll make it easier to cut neatly with a cookie cutter or knife.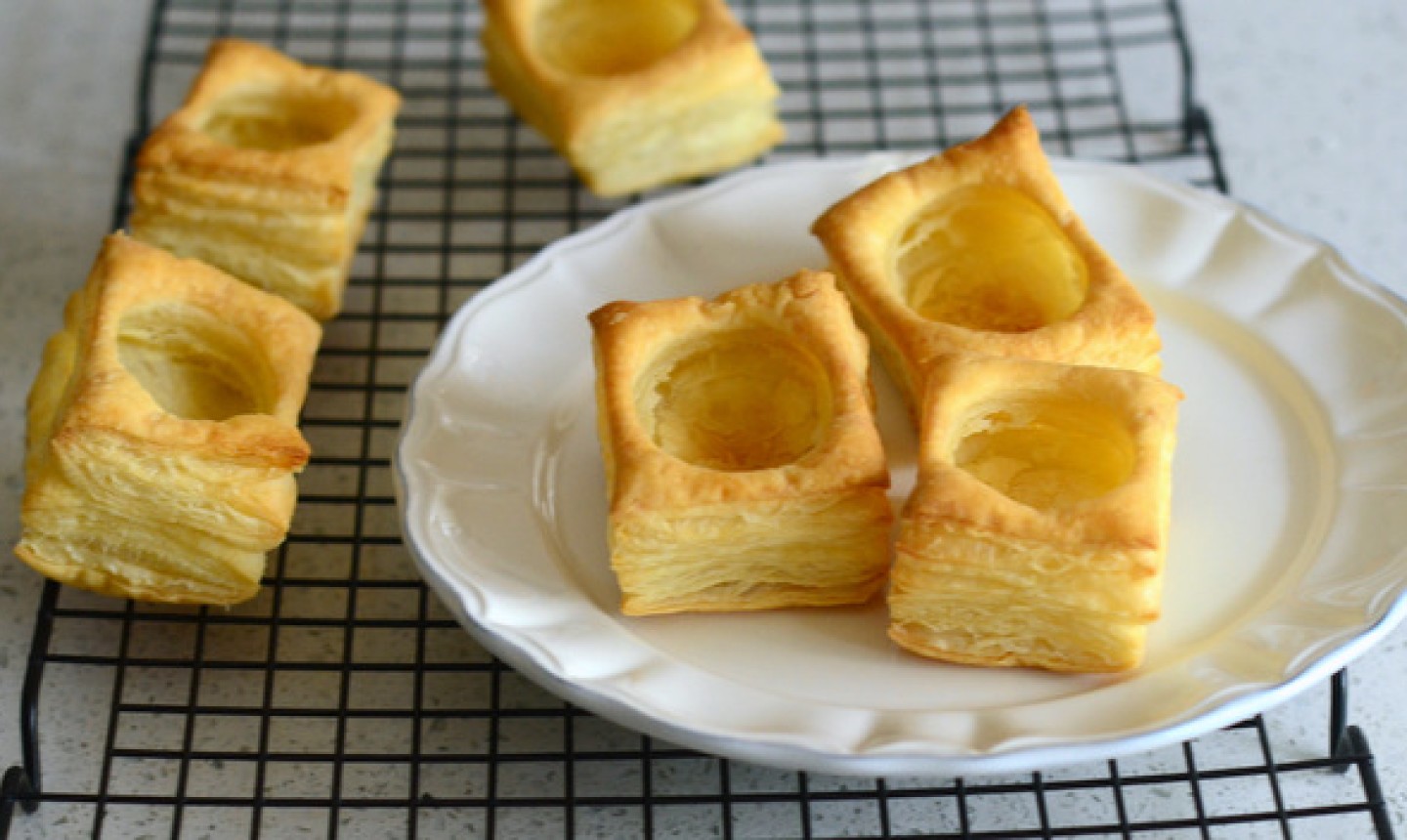 Vol-au-Vents
Yield: 24 servings
1. Do The Prep
Preheat the oven to 400 F and line a baking sheet with parchment paper. On a lightly floured surface, gently roll out two sheets of cold (but not frozen!) puff pastry dough to remove any creases and trim off the edges.
2. Cut the Pastry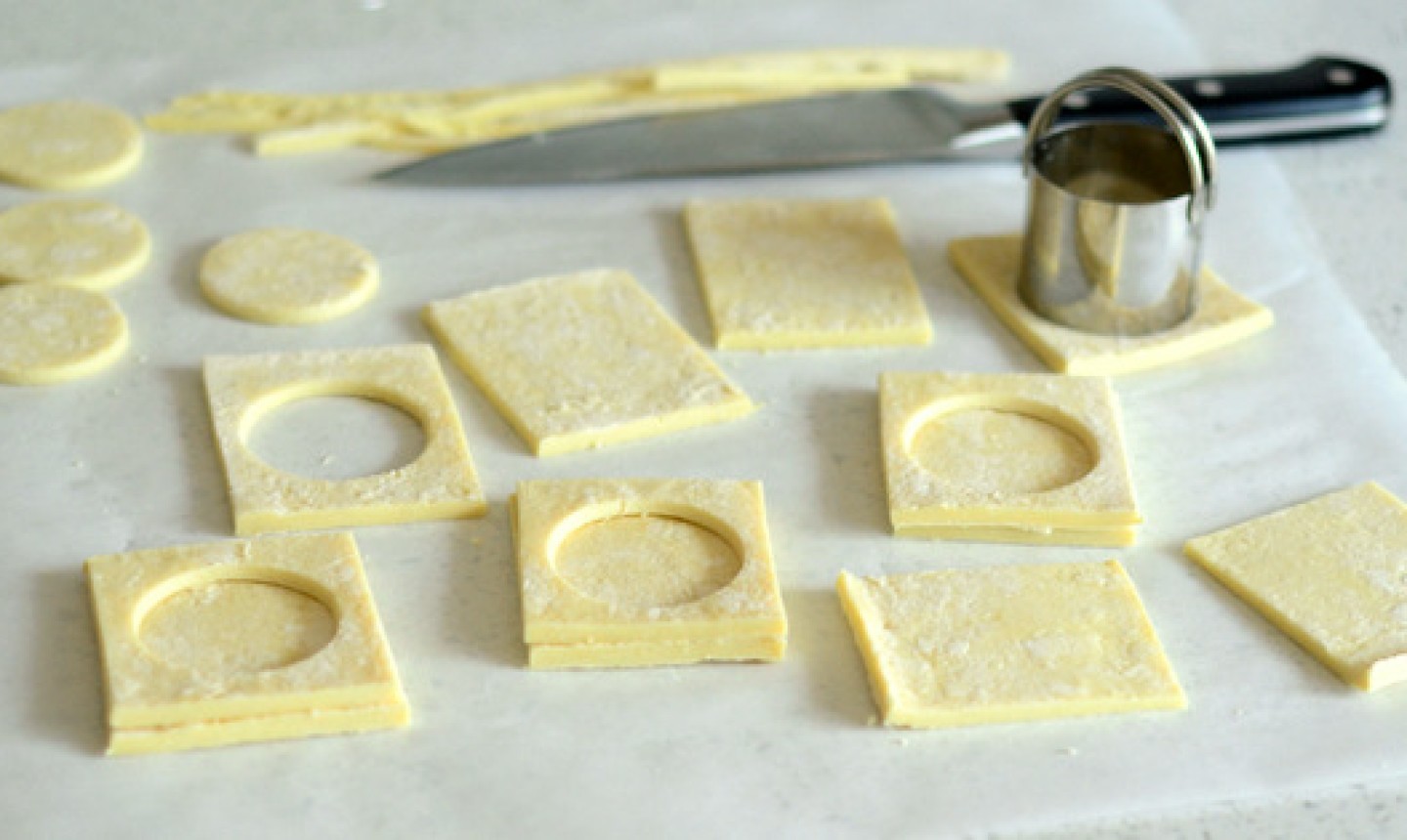 Using a cookie cutter or a knife, cut the pastry into 2″ circles or squares. Then using a smaller cutter, remove the centers from half of the pieces of pastry to create pieces that look like frames. A fluted cookie cutter will turn out really nicely here.
If you're looking to customize, you can do any shape and size you'd like here. Try a tree-shaped cookie cutter if you're doing a holiday party!
Next up, brush the solid pastry pieces very lightly with water (or a beaten egg), then place the pastry frames on top of the moistened pastry pieces. Transfer the unbaked vol-au-vents to the baking sheet.
3. Bake
Bake for 14-18 minutes, until golden brown and nicely risen.
Let the pastries cool on the sheet pan for 2-3 minutes, then transfer to a wire rack to cool completely. Press down the centers of each vol-au-vent if they've risen a lot and there's not much room in the cavity. Then fill with whatever filling is calling your name (or one of these options below).
The Fillings
After you bake, you'll want to make sure your pastries are completely cool before filling them. When the time's right, you can use just about anything imaginable. Here are some ideas to get you started:
1. Chicken Salad
Sure it makes a great sandwich, but it's also a surprisingly good appetizer! If you're wanting to save time, try using store-bought chicken salad and dressing it up with some fresh herbs.
2. Egg Salad
This is a favorite since egg salad is a breeze to make and can be whipped up ahead of time.
3. Meatballs and Marinara
Mini meatball sandwiches are sure to please! Cook them in your favorite sauce, the cut into halves or quarters and spoon the mixture into the pastries just before serving.
4. Cream Cheese and Smoked Salmon
The classic combo is definitely at home here. Just know that whipped cream cheese is a little easier to spoon or pipe into the shells. And if you want to get really fancy, add a little caviar on top!
5. Bruschetta
This mixture of tomatoes, garlic and olive oil is a lot less messy if you pop it in a pastry — and it's just as delicious.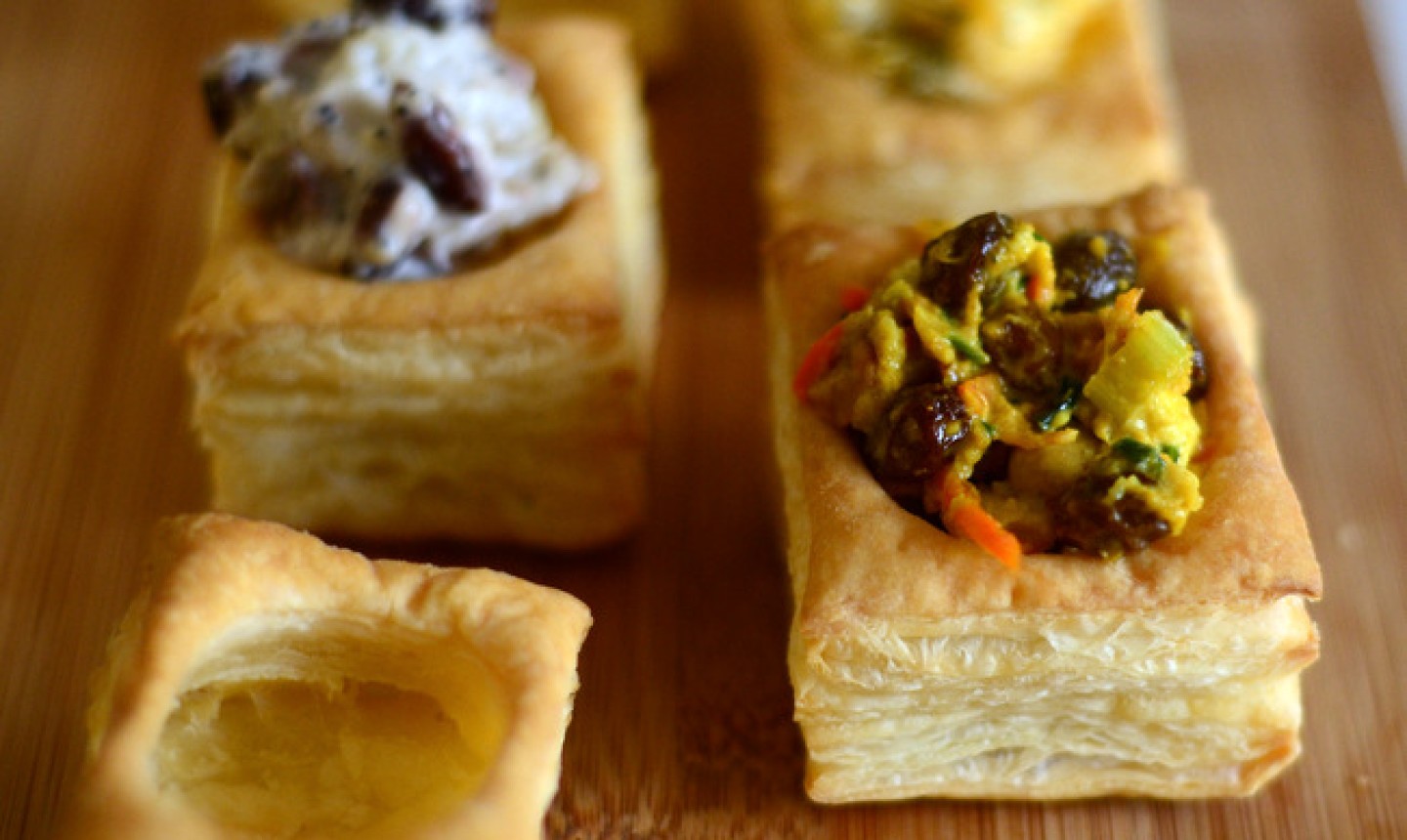 The point is that the sky's the limit here. You could even fill the pastries with fruit and whipped cream for dessert.