Smoothies always seem so easy to make. Throw a bunch of frozen fruit in a blender, add milk, and there you go. But sometimes they come out less than perfect tasting. And oftentimes they don't really fill you up enough to power you through to lunch.
That's where this coffee-spiked vegan protein shake comes in to play.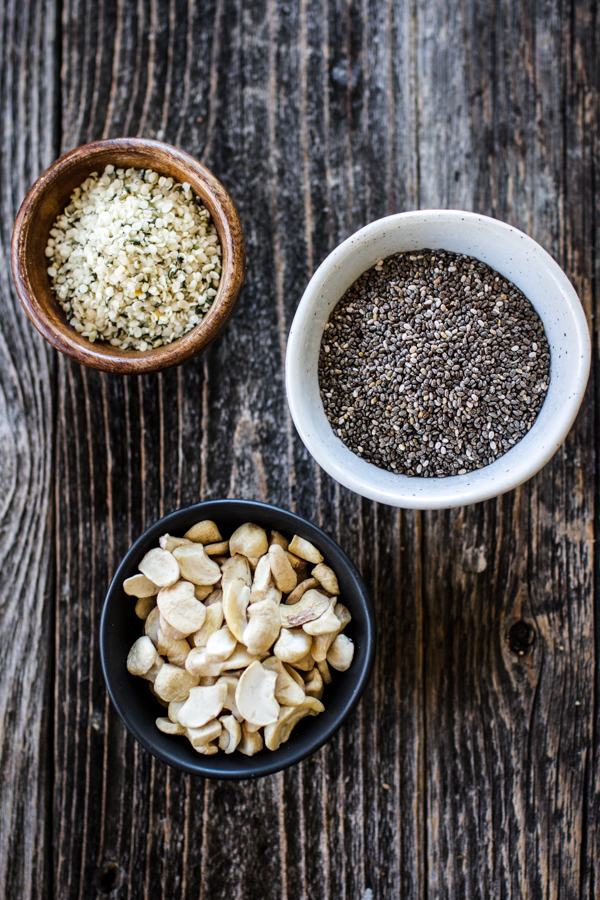 Photos via Ashley McLaughlin
This smoothie is loaded with real-food protein, will keep you satiated all morning long and will give you a nice caffeine boost to start your day.
To give this vegan smoothie its mocha flavor, I've added instant coffee grounds and unsweetened cocoa powder. These two ingredients are definitely on the bitter side, so to add some sweetness, I've used banana and dates.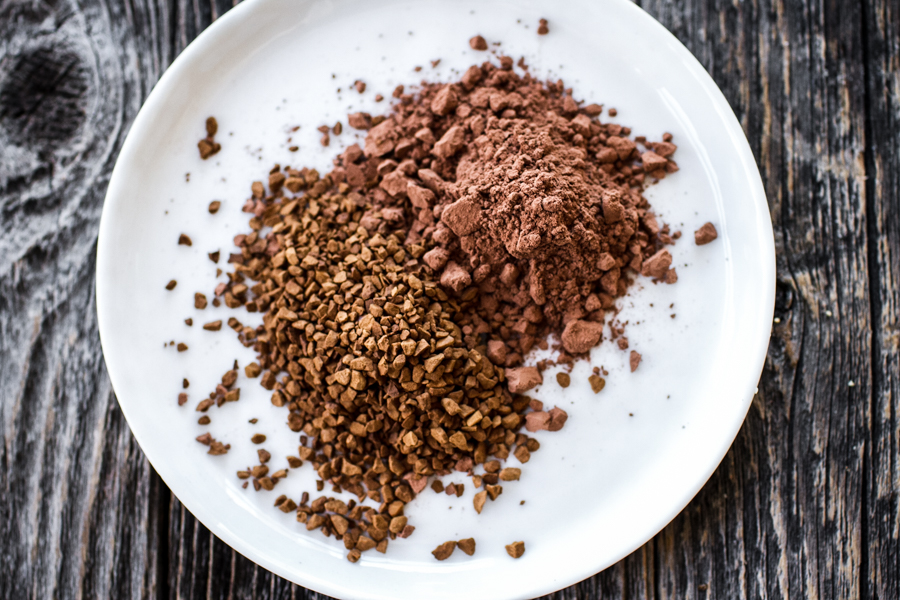 Instead of using protein powder, which can commonly leave your smoothie gritty and bland, I've added the following protein-packed ingredients:
Chia seeds
Hemp seeds
Unsweetened soy milk
Cashews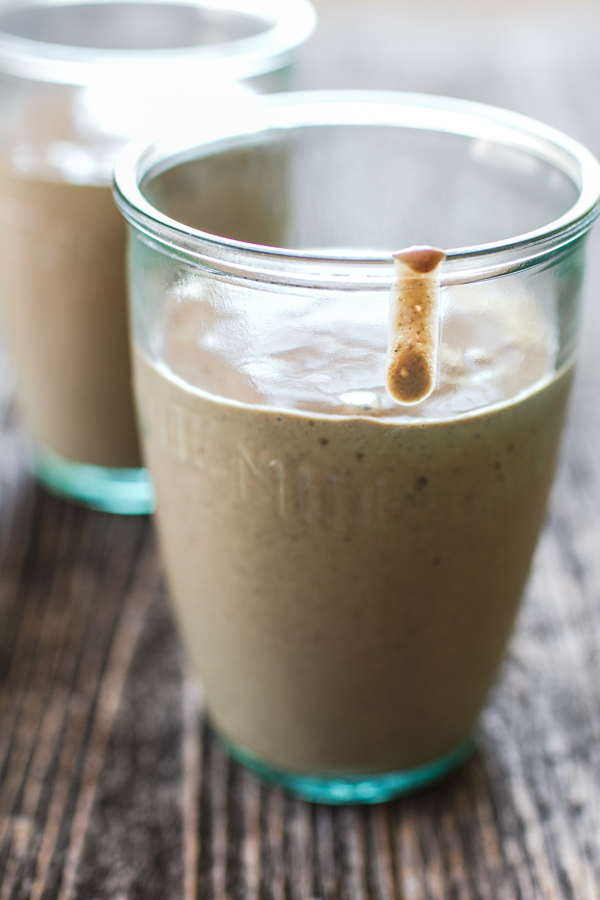 You've got a filling breakfast and your morning cup of coffee combined into one delicious drink! It's a thick, chocolaty dream.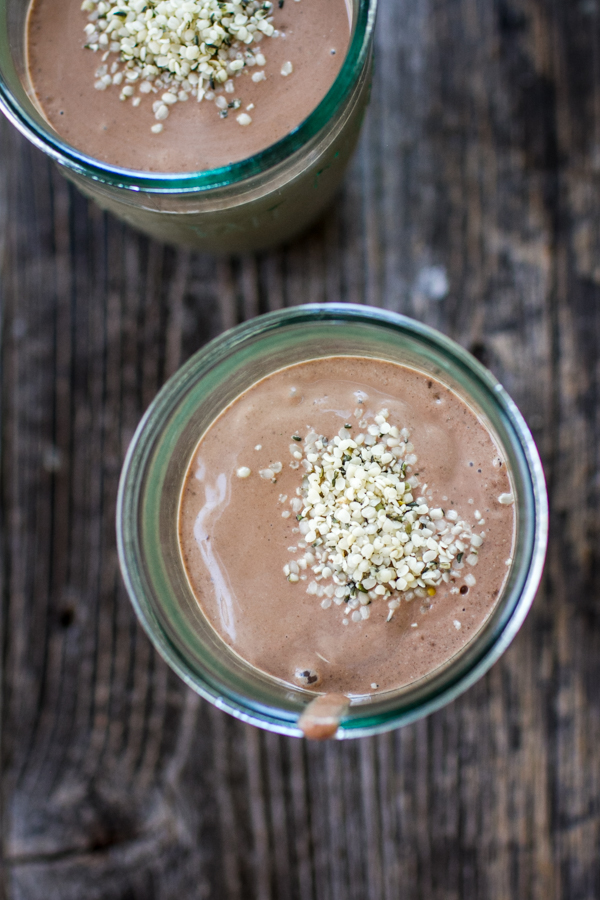 Mocha Vegan Protein Smoothie
Yields: 2, 12oz smoothies
Ingredients:
1/4 cup raw cashews (soaked in water overnight or at least 4hrs)
1 – 1 1/2 cups unsweetened soy milk (or almond, 2%, whole, etc.)
1 medium frozen banana
2 chopped medjool dates*
3 tablespoons hemp seeds
2 – 3 tablespoons unsweetened cocoa powder
1 1/2 tablespoons chia seeds
2-3 teaspoons pure maple syrup
2-4 teaspoons instant coffee grounds
1/2 teaspoon pure vanilla extract
1 1/2 cups ice
Pinch of salt
Directions:
Rinse and drain soaked cashews. (Leave them in a bowl on the counter before you go to bed.)
Add 1 cup milk to the blender, followed by the soaked cashews, banana, chopped dates, hemp seeds, 2 tablespoons cocoa powder, chia seeds, 2 teaspoons maple syrup, 2 teaspoons coffee, vanilla, ice, and a pinch of salt.
Blend working to high, scraping the sides as needed until fully smooth. Add more milk as needed to thin out to desired consistency.
Taste, and add more cocoa or coffee for a stronger flavor and more maple for sweetness.
Pour into 1 or 2 glasses, or store in a sealed container in the fridge for up to 2 days. Stir/shake before drinking.
Notes:
*If you don't have a high-powered blender, you may want to soak the dates in hot water for 5-10 minutes to soften them. Be sure to drain before adding to the blender.
If consumed in 2 servings this smoothie boasts approximately: 440 calories, 19 grams protein, and 11 grams of fiber. It's also loaded with calcium and potassium!
Bottoms up!