Precious metal clay (PMC) is a very versatile metal to work with in jewelry making. There are many kinds of metal clays out there (silver, copper, bronze, etc.), but the most popular kind is silver. It is 99.9% pure recycled silver and was invented by Japanese car companies. You can stamp it, texturize it, and shape it. Pretty much anything you can do with regular clay can be done using precious metal clay. It's a really fun medium to play around with.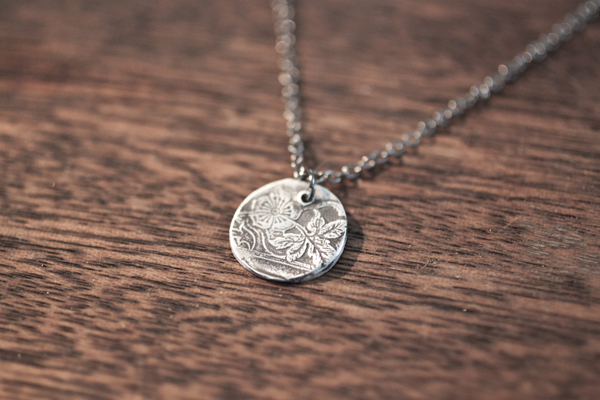 Flower Fine Silver Pendant via tru.che
Wondering how to use precious metal clay? Here are some tips and tricks for using precious metal clay, and some tools you'll want to add to your jewelry making toolkit!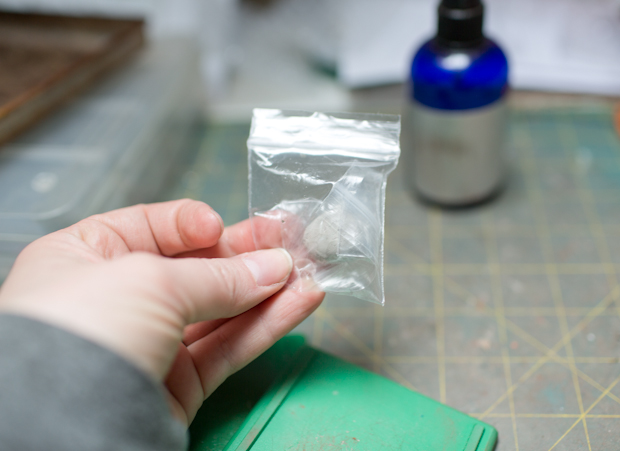 Tip #1: Precious metal clay dries out quickly and is quite expensive, so you want to work fast and seal it when you are not using it.
When I am done working with my clay, I keep my opened packs in 3 – 4 Ziploc bags. One inside the next — the more the better. My first teacher would freak out about the clay drying out and it gave me anxiety! Yes it does dry quickly, but you have time, so relax. You can always add a bit of water to soften it up a bit. The clay formulations are improving each year with slower drying times.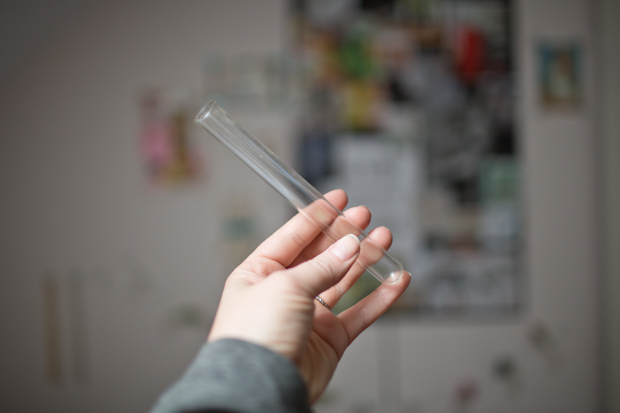 Tip #2: You can use many things to roll out metal clay, but I prefer to use a test tube.
It sticks to the glass less than with a plastic roller. And they're cheap!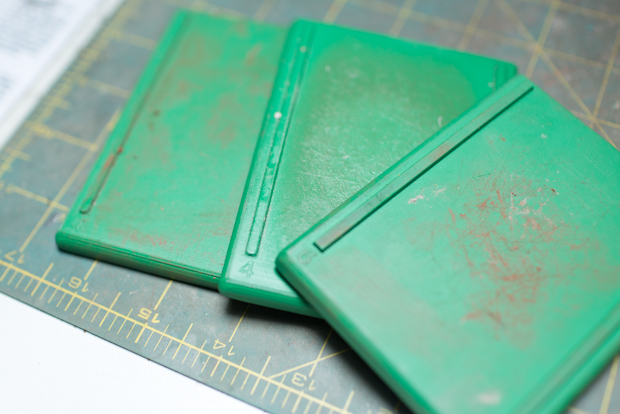 Tip #3: Many people like to use playing cards for thickness, but I prefer these green thickness guides.
You can find them here. They are lifesavers. Once you roll out the clay, you can move it around to cut and shape it. I spray HattieS No Stick onto the green guide and swirl it around with my finger before rolling out my clay. I also spray the No Stick to my test tube before I roll out my clay. I use my fingers (and a tiny bit of water) to smooth out any cracks or bumps in the clay before drying.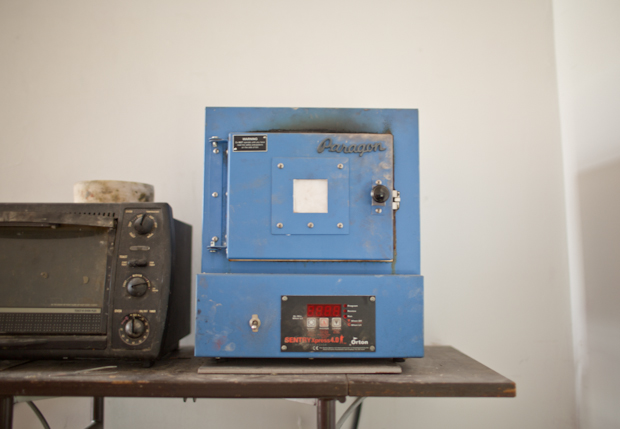 Tip #4: Use a toaster over to dry your pieces.
Each brand of clay varies with drying times, check your instructions for timing and temperature. I use the Art Clay Silver New Formula, and I dry mine in the toaster oven (on a pan) at 350 F for 20 minutes. When you let your clay air dry for 24 hours, it can curl and bend, and no one wants to deal with that. I highly recommend the toaster over method.
Tip #5: Fire your clay in a kiln for the most consistent firing.
You can torch fire your pieces as well, but it is much more time-consuming and inconsistent. Your clay will come out perfect every time if you use a kiln. The kiln is nice also because you can fire more than one piece at a time, saving energy and time. You can program it to the correct settings and just hit "Go." It's simple and efficient, just the way I like it.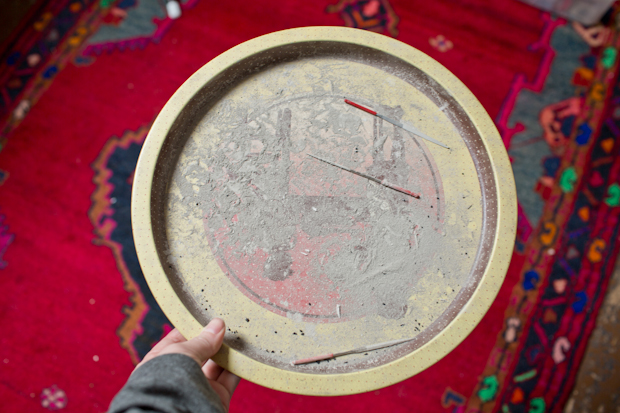 Tip #6: Save that dust!
Use a tray when you are sanding your pieces to catch all of the metal dust. You can add water to it later on to make metal paste, or you can save it and send it away to a company that will give you cash for it.
[box type="shadow"]
Find out how to evenly-fire precious metal clay to create fabulous pieces of silver jewelry fast, including beautiful pendants, buttons, toggles, charms and more, in the Bluprint class Torch-Fired Precious Metal Clay, taught by Jenny Vestal. You'll also learn how to finish and polish your work, and enhance the texture of your projects with patina. Sign up today!
[/box]
Do you have any tips for using precious metal clay?