Flowers in the hair: check! Flowers on the tables: check! But isn't there more we can do? If you're asking us, the world needs way more wedding flowers. So deck the walls, hang them from the ceiling and pop them on your pets! Here are some new ways to infuse the joy that only those beautiful blossoms can bring.
1. Hoops
Photo from @ marissareneeevents @kimberlymacdonaldphotography + @naturerules.co
This easy DIY is completely customizable based on the palette you're working with, and you can use greenery, flowers or a combo to trick it out. Just take a wooden or metal hoop, paint it a pretty color and go crazy! You can hang these accents indoors or out, and some wild brides are even using hoops instead of bouquets.
2. Fresh Accessories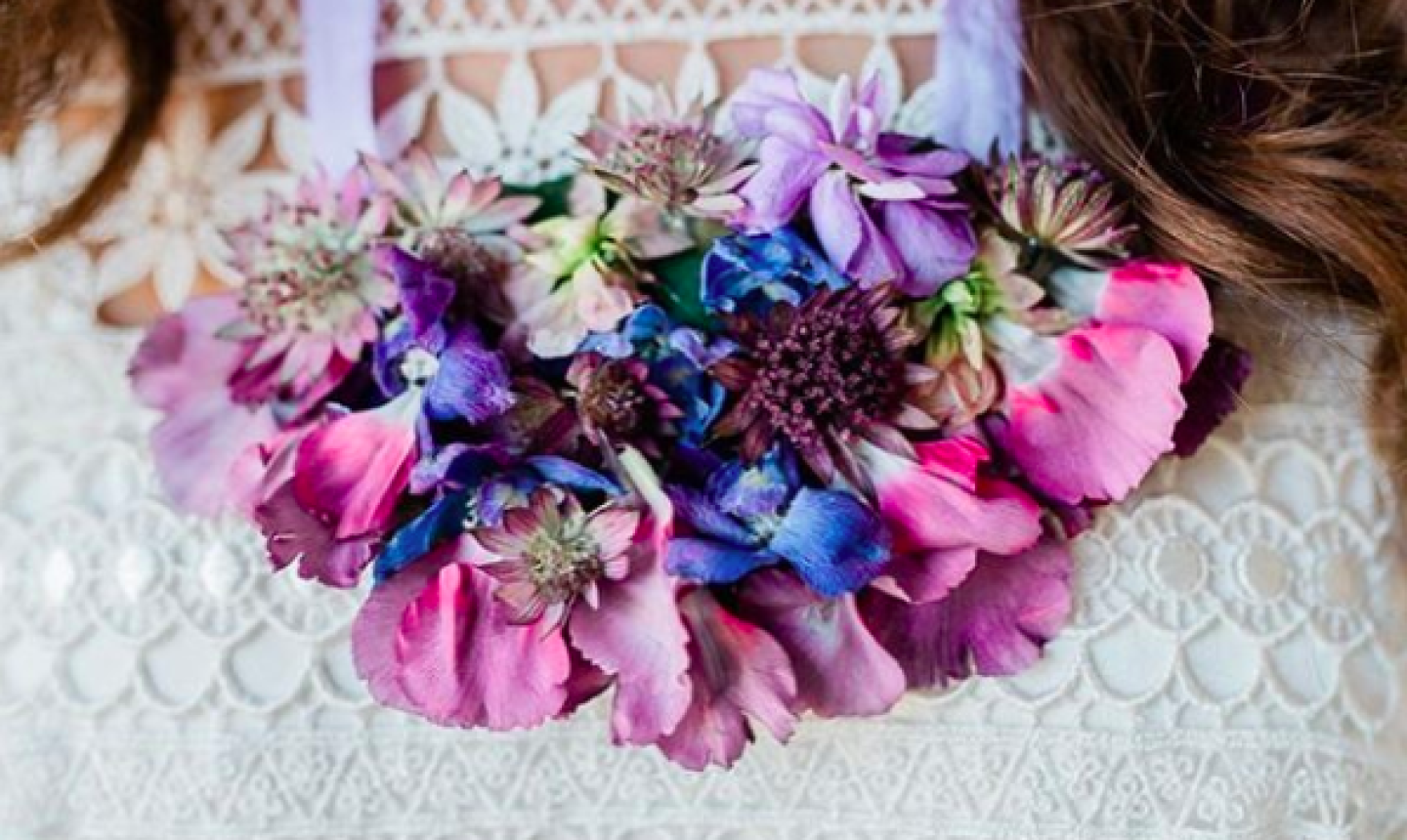 Photo by @theflowergirlsstyle
A delicate floral necklace is wearable art that doubles as the ultimate statement "jewelry." These trendy pieces can be made to match — or even replace! — a traditional bouquet.
3. Florals for Furry Friends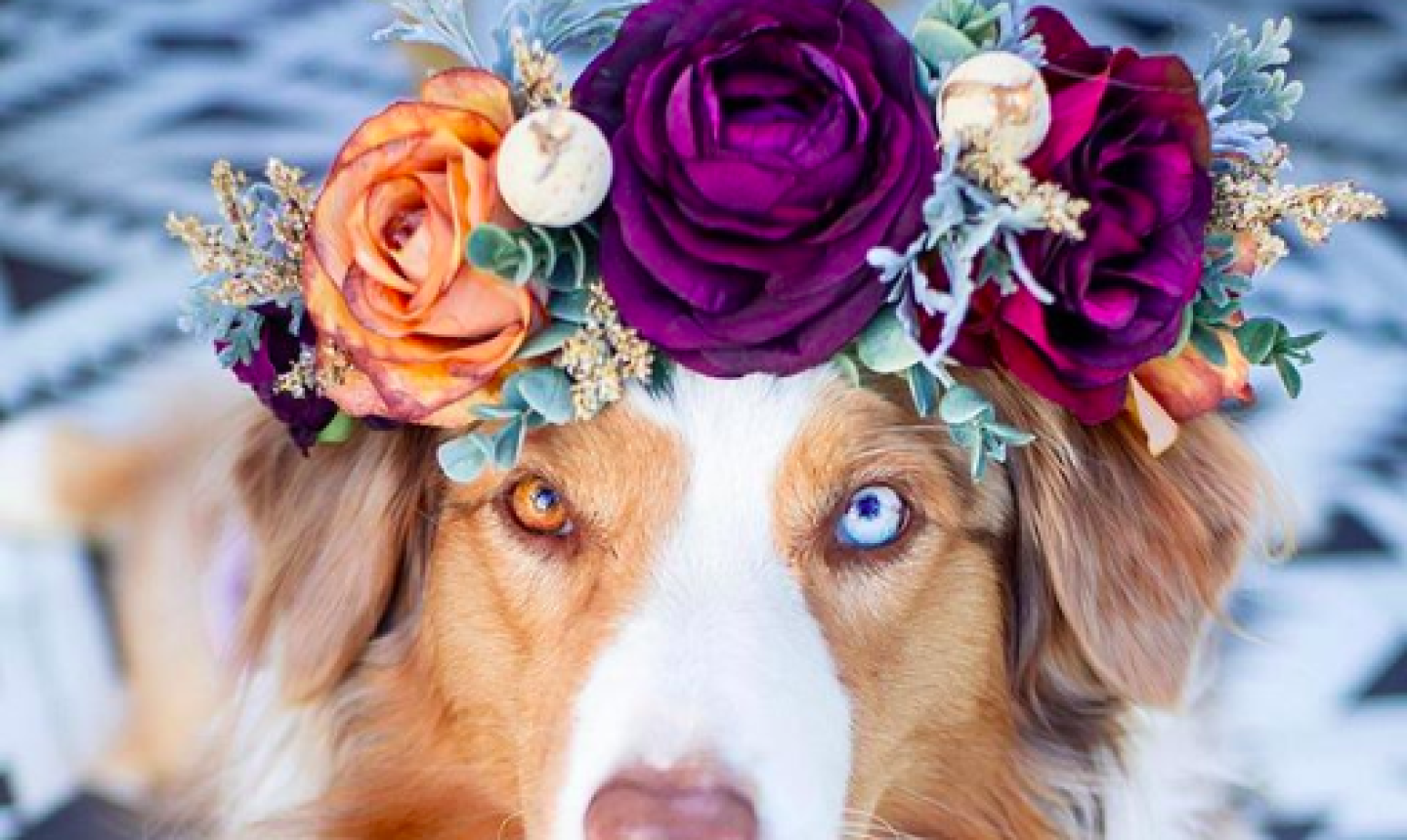 Photo by @freyasfloralco
We've seen enough bridal floral crowns , but pop one on your four-legged friend and it's a whole new kind of party. And while we can't promise they'll wear it for long, the photo opp is 100 percent worth it. Once the pup loses patience, try slipping it down and having him wear it as a collar — he might be more willing to put up with it that way.
4. Chandeliers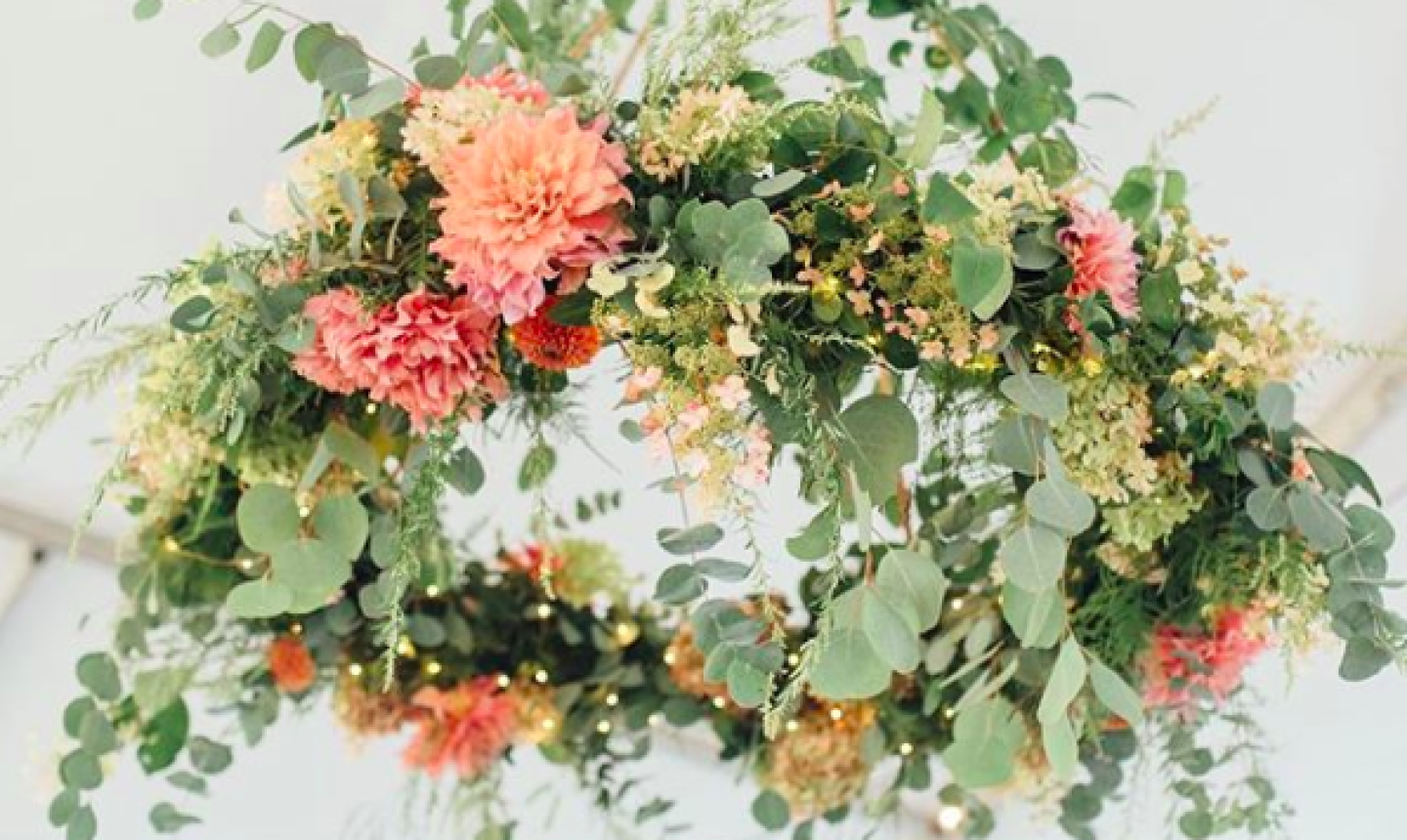 Photo from @alisondunnphotography @styledbride + @lovenfreshflowers
This is a serious eye-catcher that'll really tie your theme together. Plus, it's DIY-able! Hang it above the altar, dance floor or dining tables and you'll be amazed at how it transforms the space. And while you don't technically need to weave in twinkle lights to make a statement here, they certainly don't hurt!
5. Pressed Flower Treats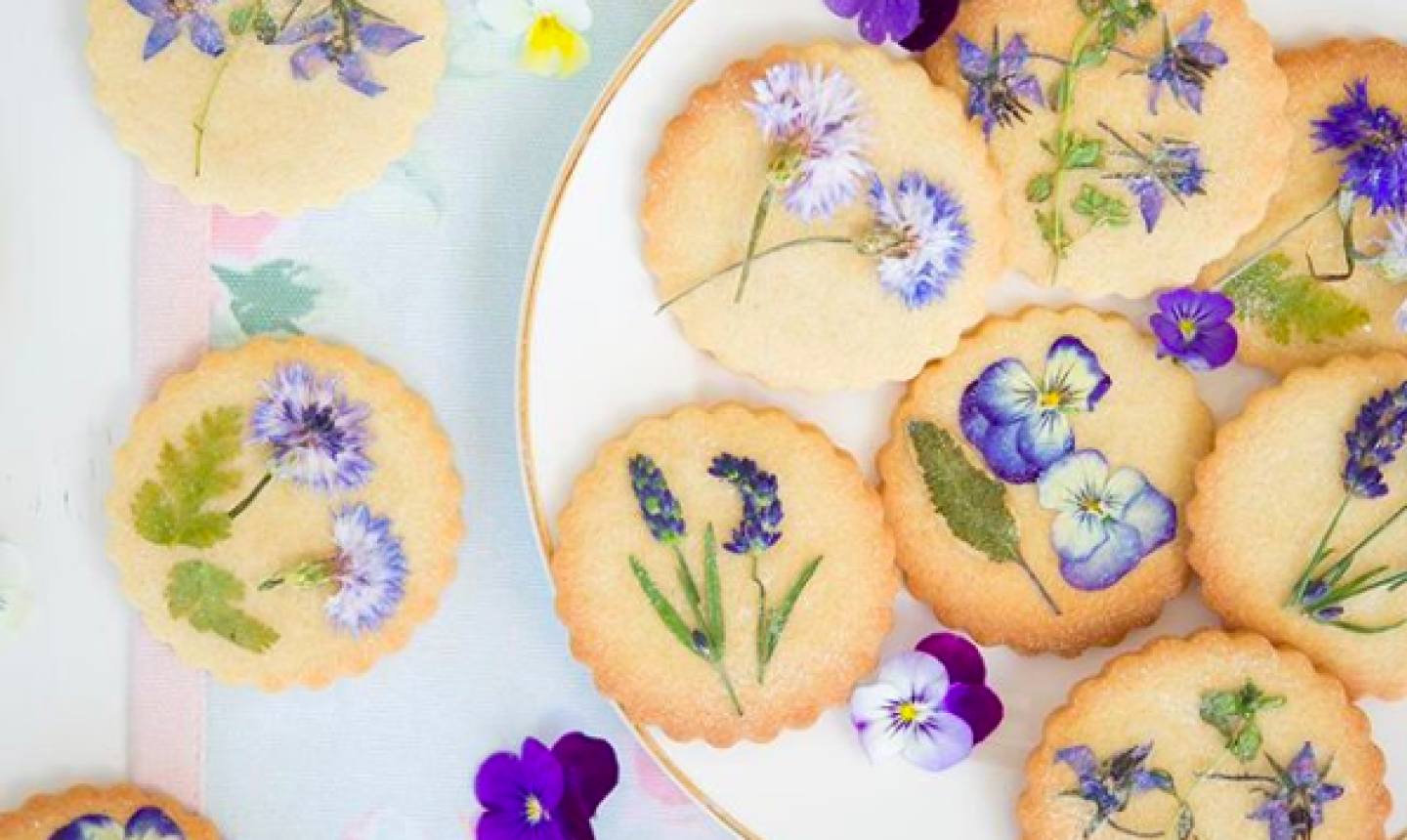 Photo by @blushingcook
It's official: pressed is the new fresh. This beautiful embellishment turns even simple cookies into works of art, and you can use the same flowers that are in your bridal bouquet — as long as they're edible.
6. Photo Booth Frame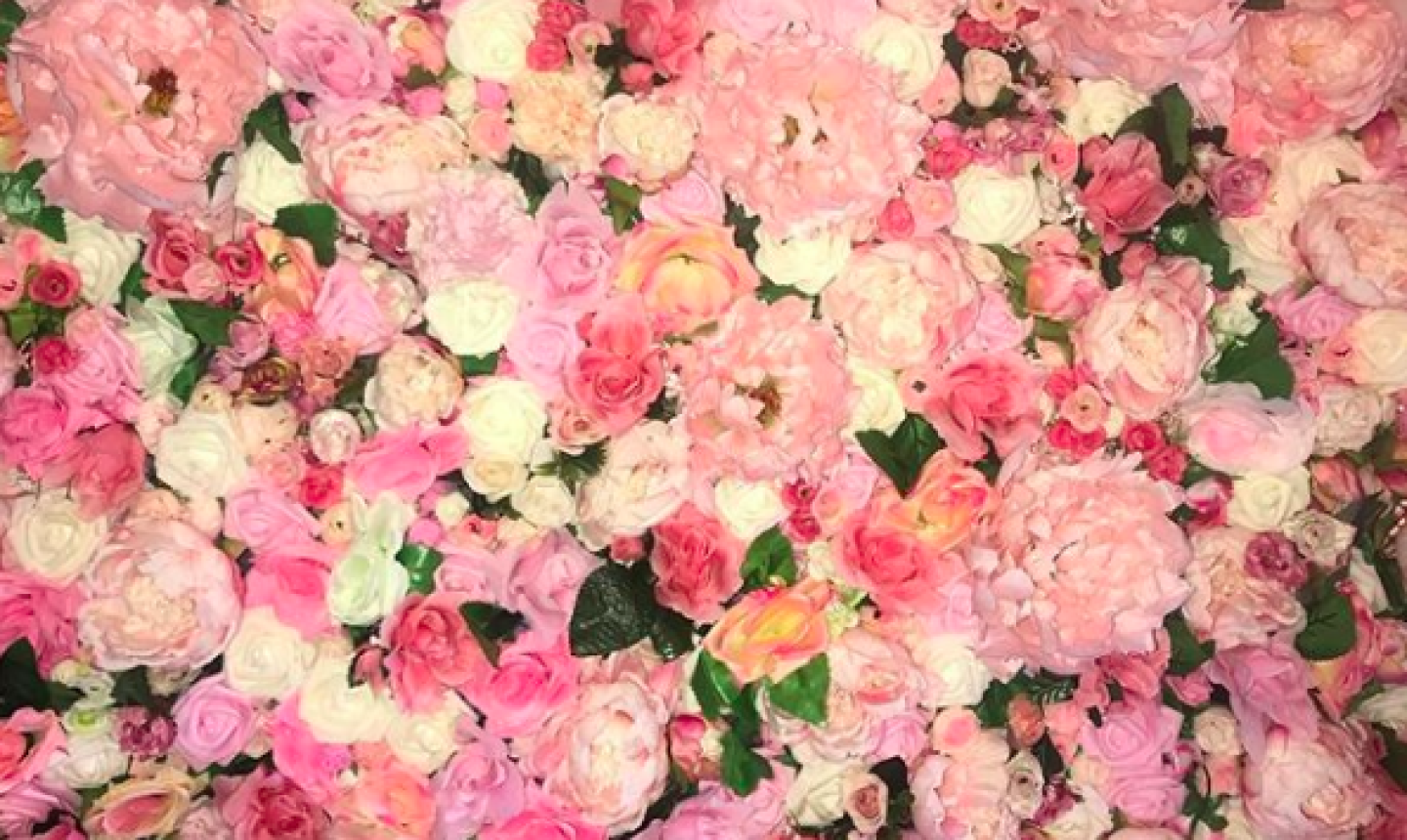 Photo by @prettybloomingwall
You can go really big here with a full wall of flora, or keep it simple with a square or circular frame for guests to pose behind. However you do it, this will be a central spot for enjoying the night, so prepare some sassy signs and props and get ready to break the ice. You can let your pals snap their own photos with their phones, or set up a professional photo booth for next-level hype.
7. Decorate a Cake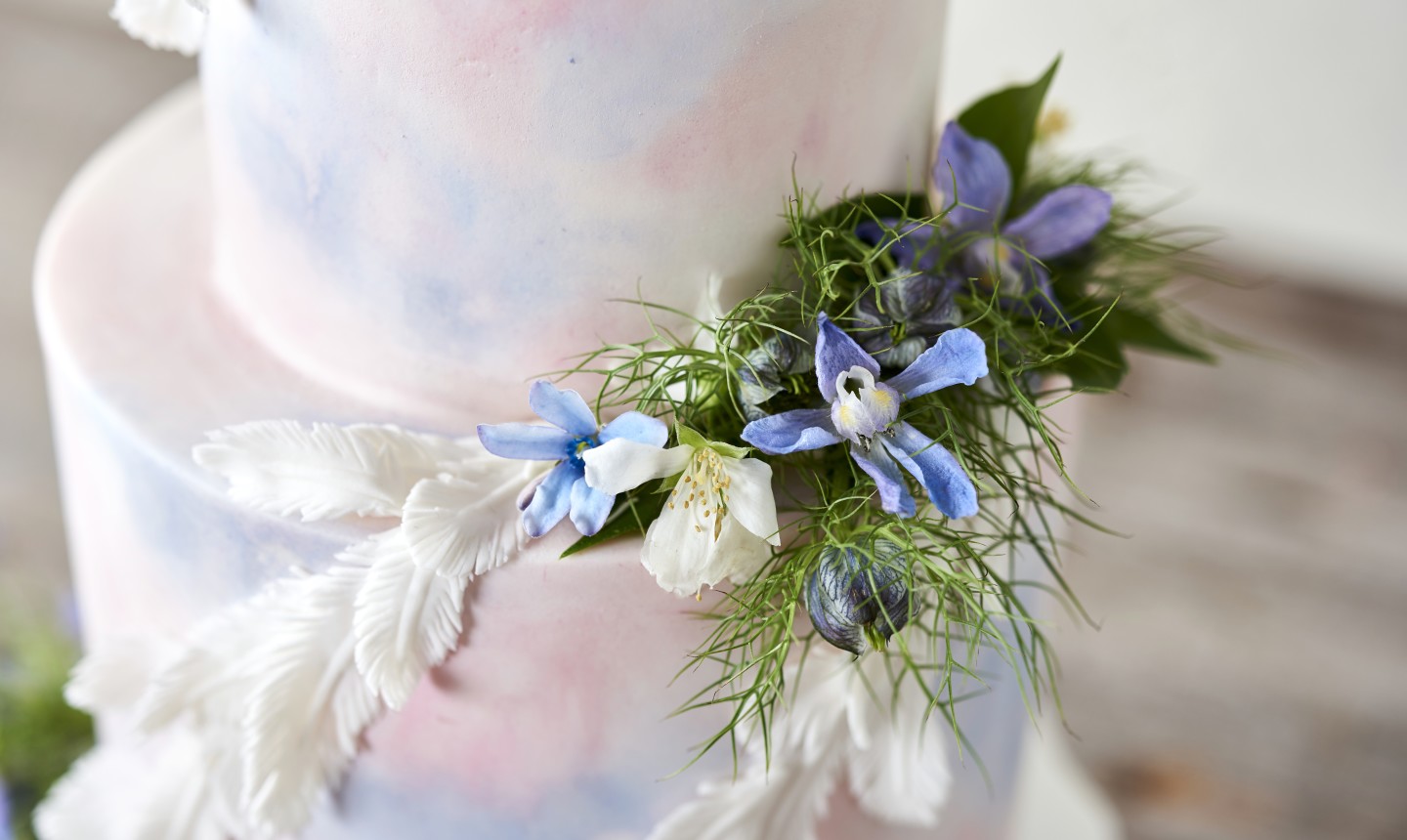 Sugar flowers are so overdone. Jazz up your cake with the real deal — it's gorgeous, totally food-safe (as long as you follow our pro tips ) and will have your guests exclaiming, "Wait, those are real flowers?!" We can't get enough of this fresh floral cake trend.