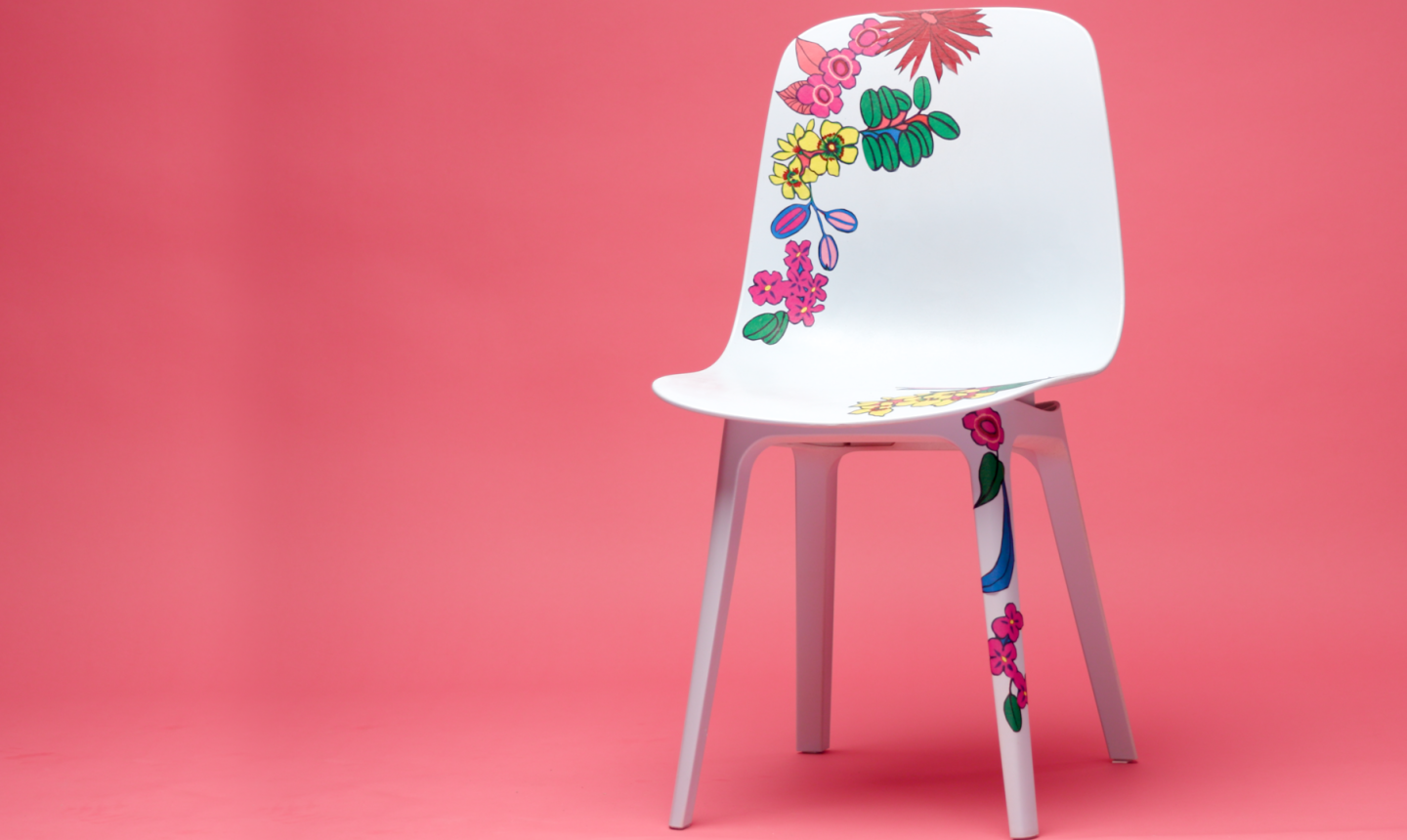 Picture your crafting space: a desk covered in supplies, all your awesome works-in-progress — and a chair you made yourself. This DIY is so easy to pull off, you won't believe you waited this long to try it.
Repurposed Chair
Level: Easy
What You Need
Chair
Fabric
Mod Podge
Foam brush
Scissors
Tray
Instructions
1. Cut Your Fabric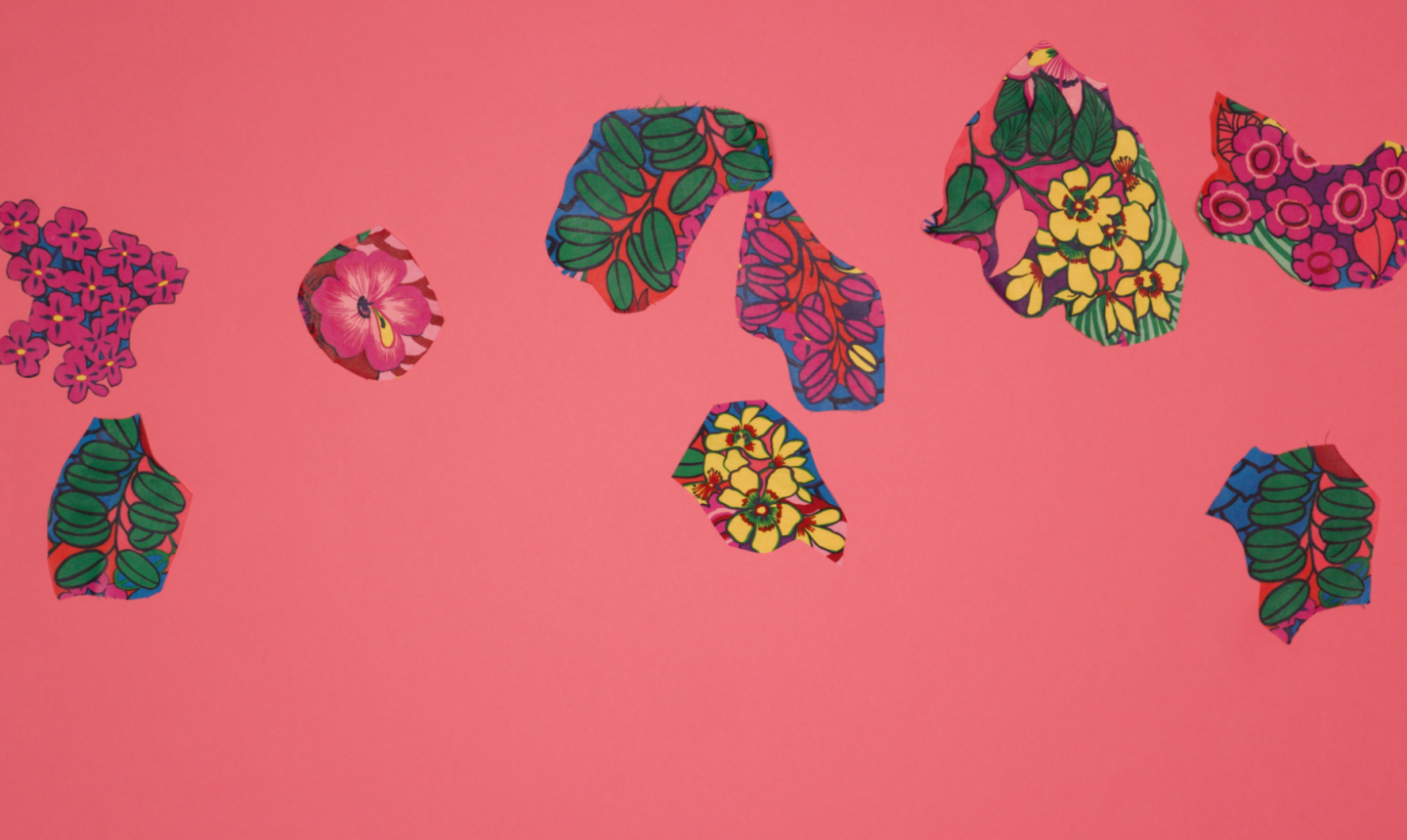 Choose a piece of fabric you want to incorporate into your chair and cut out the pieces you want to use. We went with a cute floral pattern.
2. Coat with Mod Podge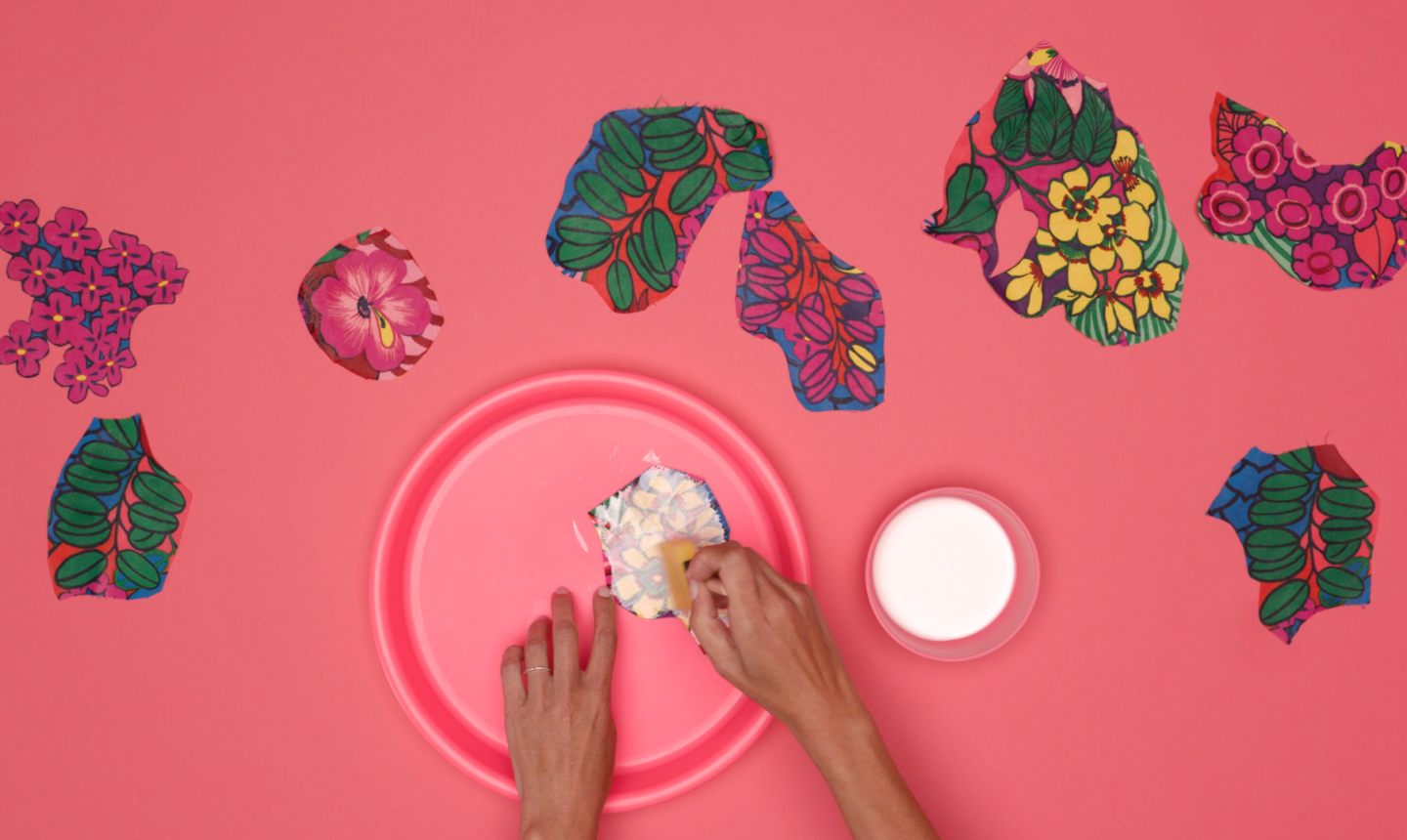 Once your fabric pieces are cut, place them on a tray, use the fabric brush to coat them with Mod Podge and let them dry. If you need to cut your fabric into smaller, specific pieces, do so now.
3. Attach the Fabric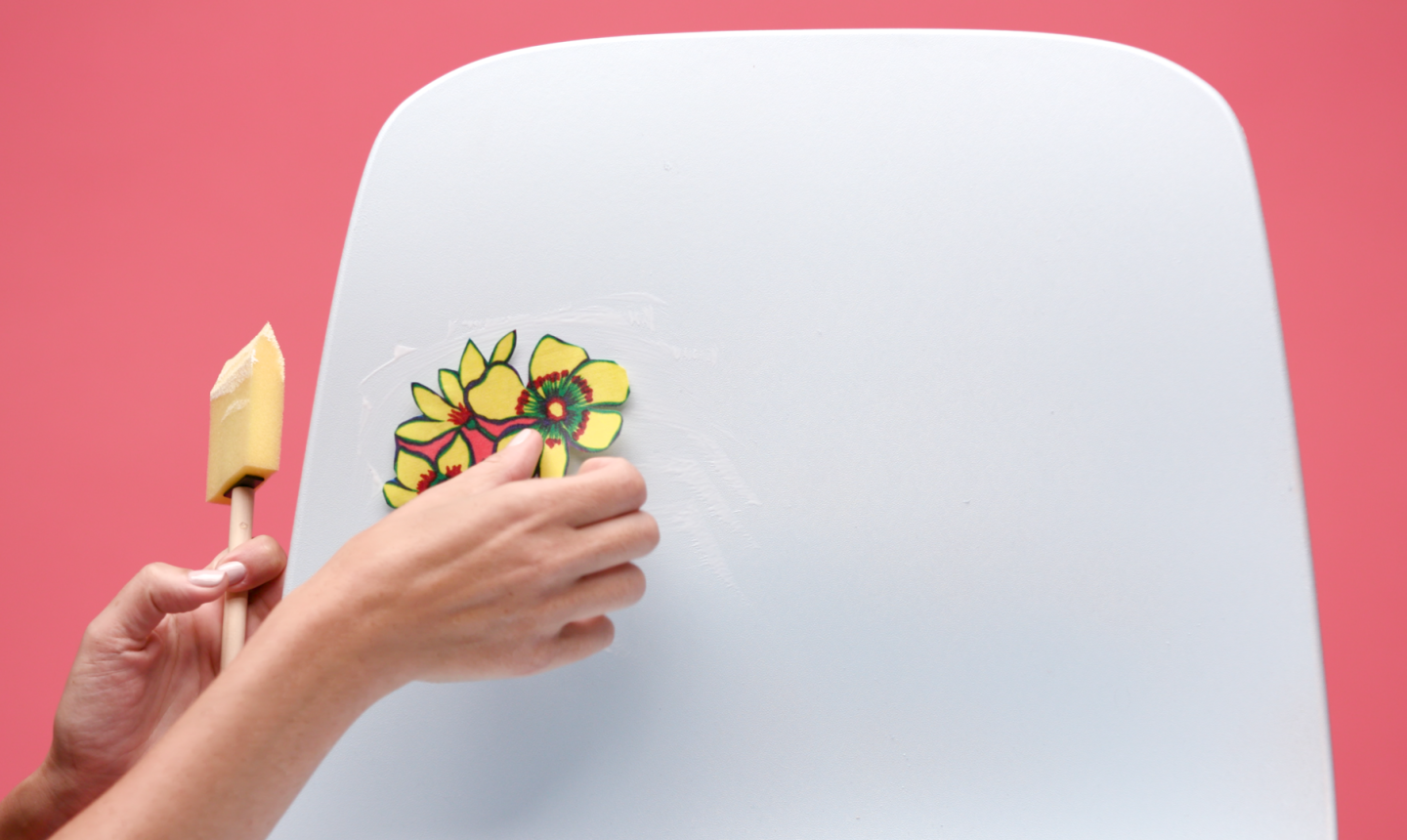 Determine where you want to place the fabric onto your chair. You might want to play around with the placement before attaching the pieces for good (once you add Mod Podge, there's no going back). When you have a layout you like, coat a spot on the chair with Mod Podge and press on the fabric.
4. Seal It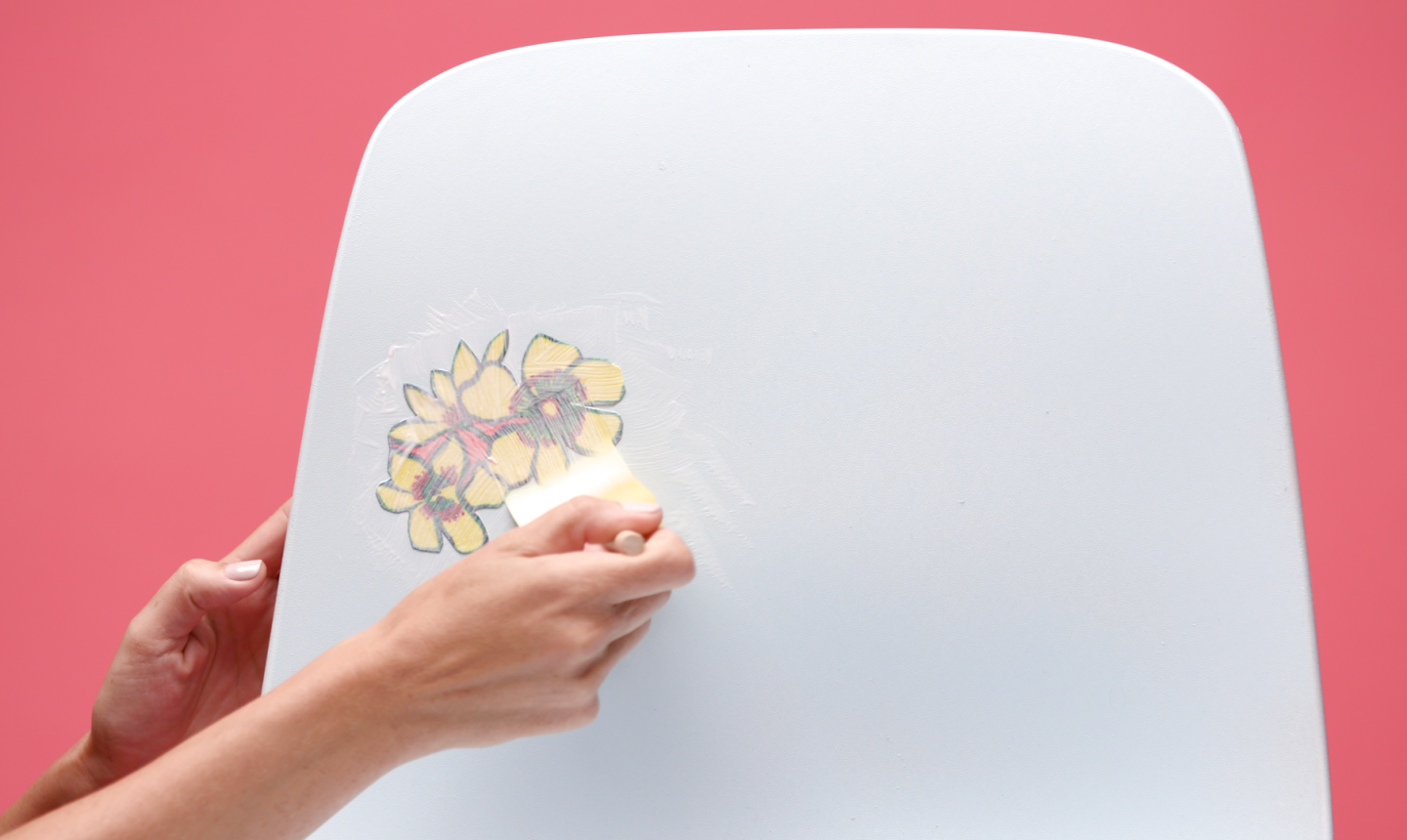 As soon as you glue the fabric to your chair, apply more Mod Podge over it as well. This seals the pieces to the chair and makes sure the edges don't come up. (And don't worry, it's totally clear when it dries.)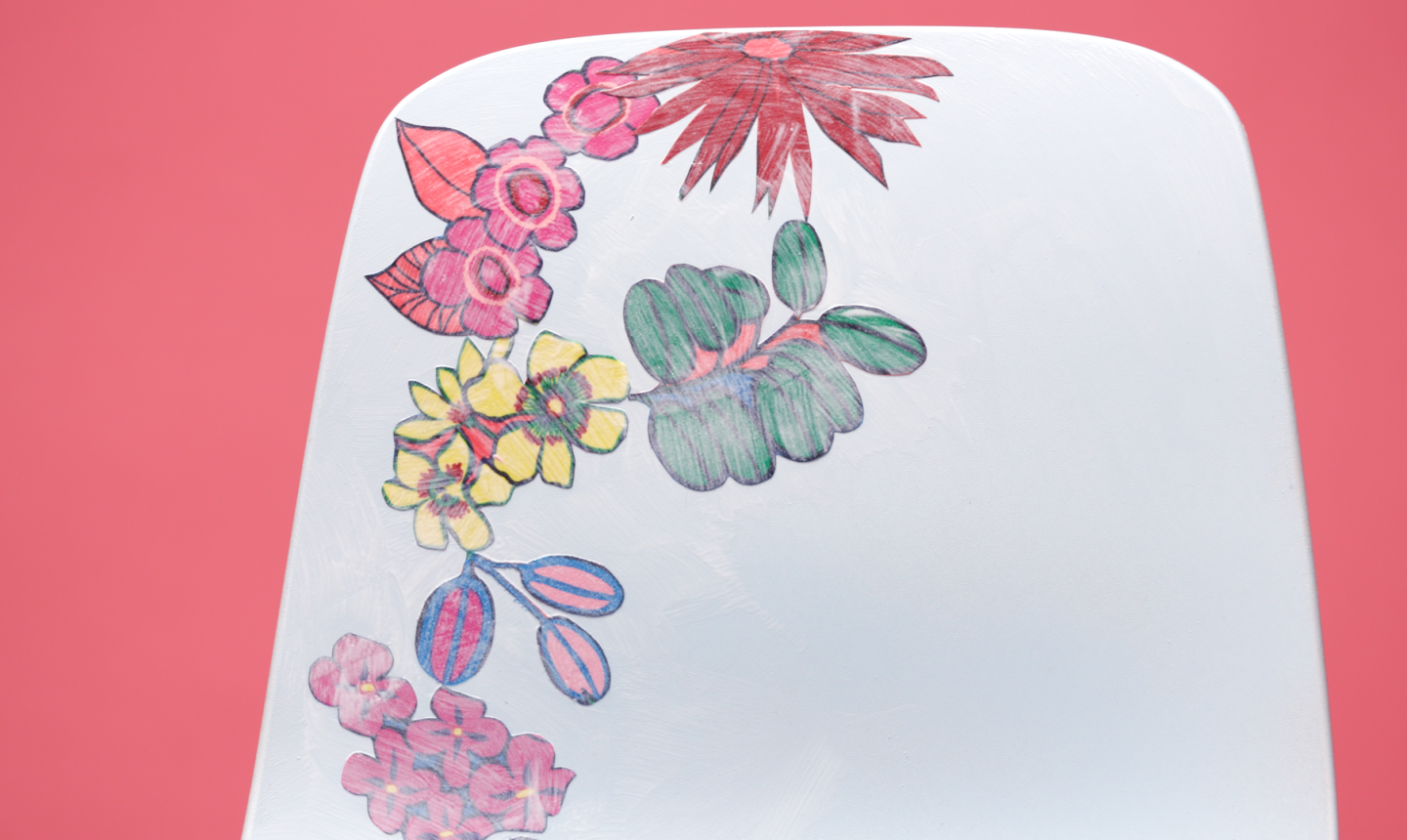 Repeat this method until all your fabric pieces are secured. When every piece is attached, apply a big coat of Mod Podge to cover the whole chair. This will make sure the surface is even and smooth.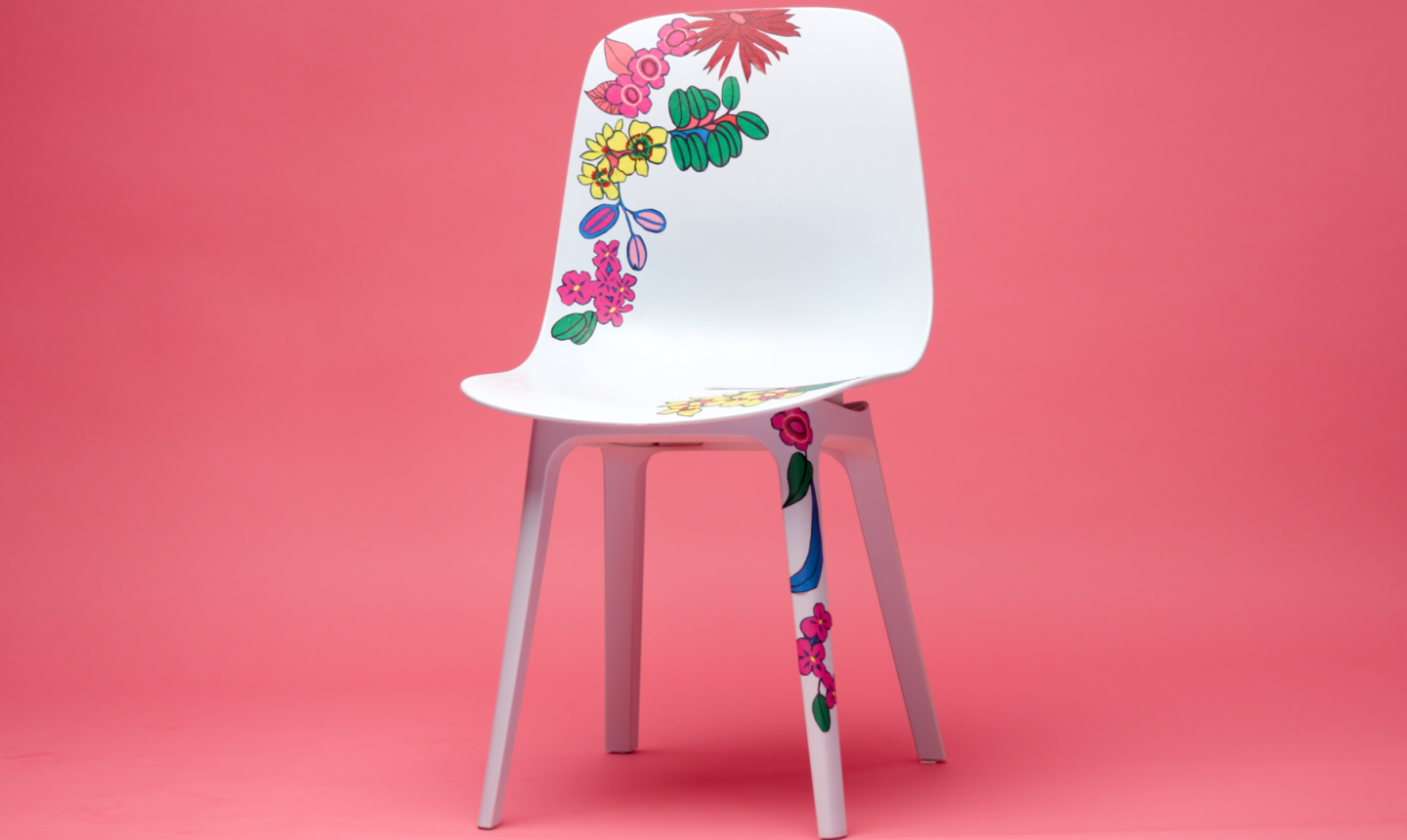 Let everything dry, and you're done! Sit back and let the crafting marathon begin.