If your go-to knitting project is worsted-weight yarn knit in flat pieces, get ready to have your view of knitting transformed. These seven unusual knitting projects challenge you to think outside your yarn stash.
Knitting is never boring, but we can all get too comfortable with what we "know" about knitting. These designers set their creativity free with materials and techniques you may have never used or thought of—and the results are stunning.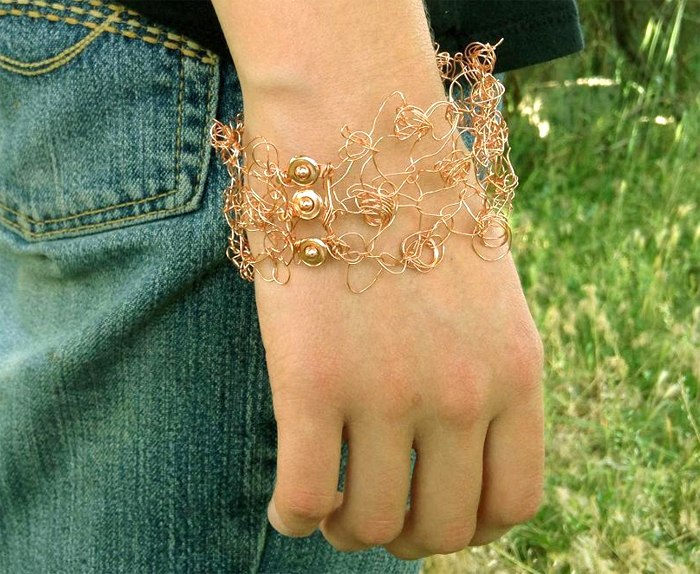 Photo via Craftsy member Vcatherall
Lark Cuff
As inspiring as the infinite varieties of yarn can be, don't let yarn limit your knitting adventures! You can knit with anything that you can wrap around your needles, including old T-shirts, ribbon, and wire. This free bracelet pattern creates a work of art with simple stitches. Copper wire makes it special. And best of all, the pattern is free!
Get the FREE Lark Cuff pattern here.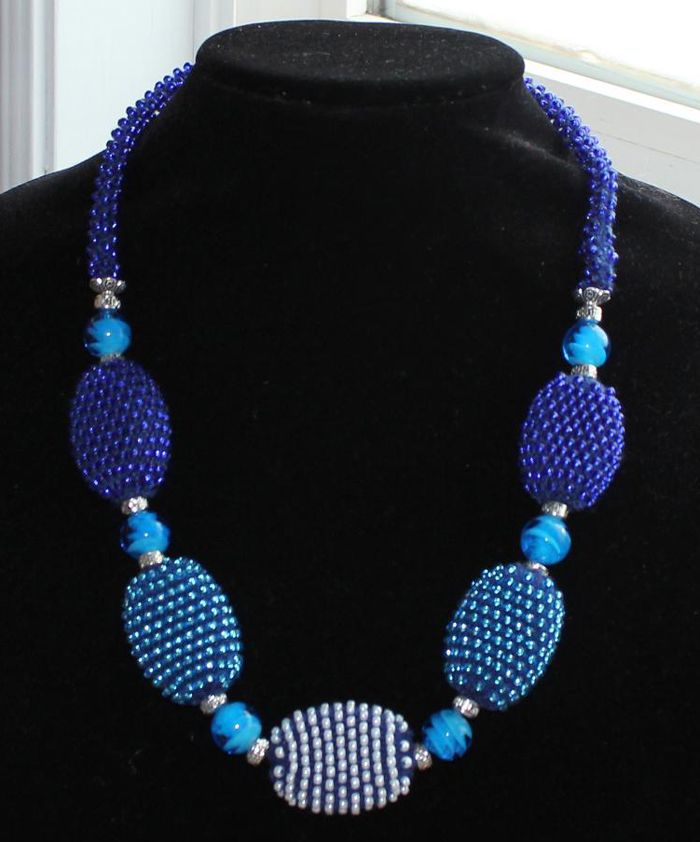 Photo via Craftsy member ManuelaT
Brilliant Knit Beads
Even knitters who know how to knit with beads may not know that you can actually knit the beads themselves! For this necklace, smaller beads are knitted together to create eye-catching baubles, which are strung on a knitted cord. In these projects, the stitches are virtually hidden beneath colorful sparkle of bead design.

Learn how to make this necklace in Craftsy's online Brilliant Knit Beads class >>

–>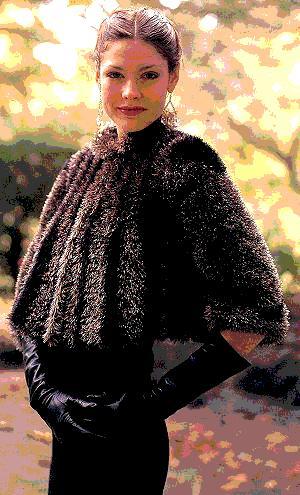 Photo via Craftsy member modeknit
Raccoon Jacket
You can also use faux fur yarn to create a luxe fashion statement in trim or full garment. No one will ever know that your elegant evening wrap is hand-knit when you use fur yarn. The figure-flattering silhouette of this wrap is done with short rows. (P.S. Our free video class on knitting short rows can teach you the basics if you're new to the technique.)
Get the Raccoon Jacket knitting pattern here.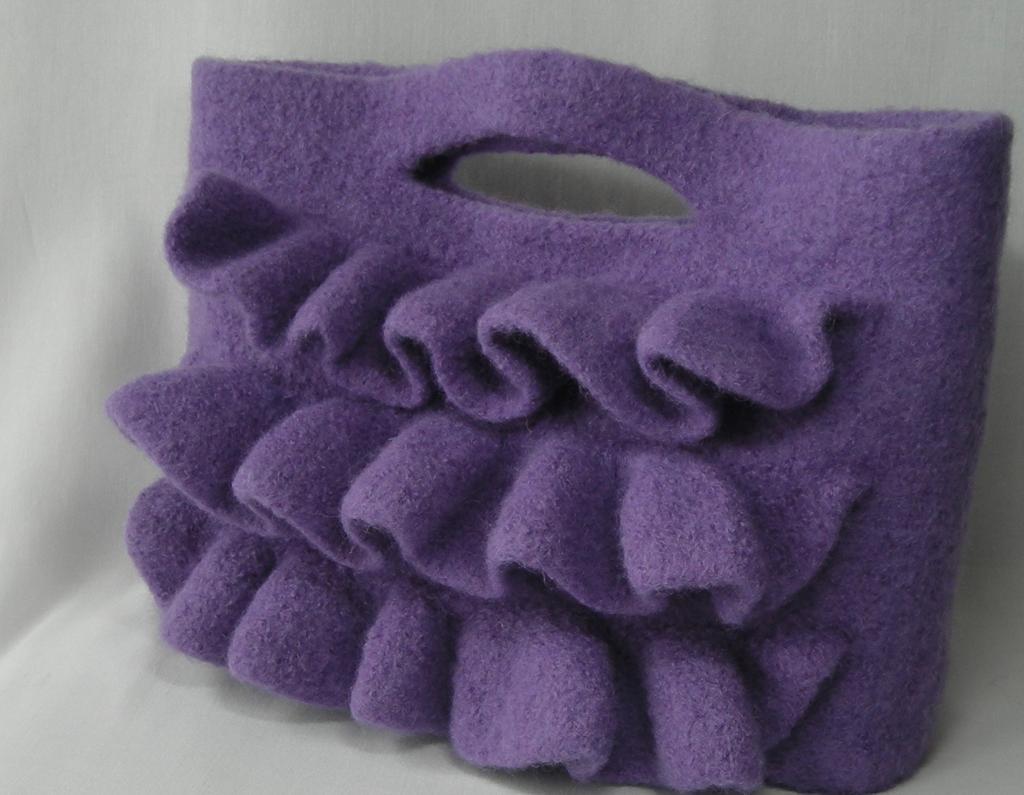 Photo via Craftsy instructor Lavender Hill
Nashville Bag
The structured look of this bag comes from a technique called felting. Put your limp, odd-shaped project into a washing machine and watch the almost magical metamorphosis into a 3-D ruffled bag. Select non-washable wool or other animal hair yarn for felting; the fibers will cling together and become felted. This project uses worsted-weight wool yarn, which helps achieve the desired look.
Get the Nashville Bag knitting pattern here.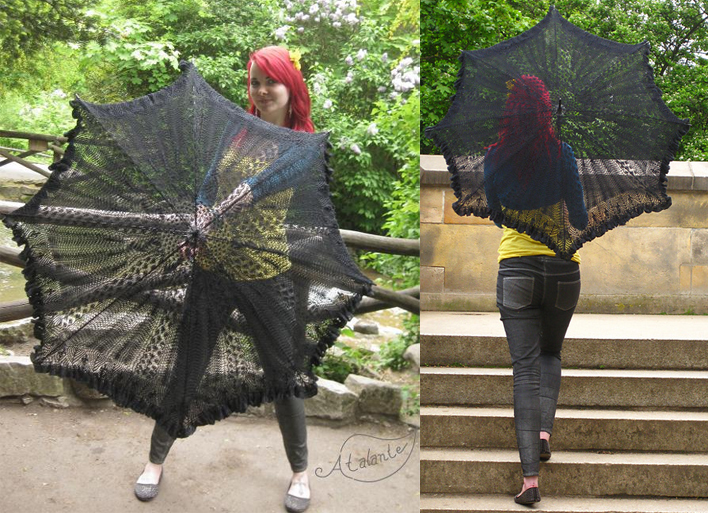 Photo via Craftsy member Atalante
Lady of the Lake Parasol
This project will give you a new perspective on the possibilities for knitted lace beyond shawls and scarves. This parasol is created from a circular shawl pattern with a ruffled edge that's attached to an umbrella frame. Fingering weight yarn gives the lace its delicate, ethereal look.
Get the Lady of the Lake knitting pattern here.
Photo via Craftsy member ArmyofKnitters
Staffa Purse
The unique design of this bag comes from a surprisingly simple technique. The loopy stitch creates an unexpected texture that's great for rugs, baby outfits and bags. And it's easy! If you can wrap yarn around your thumb, you can master the loopy stitch. This pattern combines the stitch with a super-bulky, thick-and-thin yarn and knits up in just an afternoon!