There is such an abundance of sweet content in the baking and cake decorating world that's available totally free online. So many gifted and accomplished individuals from around the world graciously share their many talents — providing delicious inspiration, guidance and motivation to both novice and professional bakers alike!
From fun tutorials, so mouth-watering recipes to incredible cake designs, check out our list of the ultimate baking and cake decorating blogs you should be following!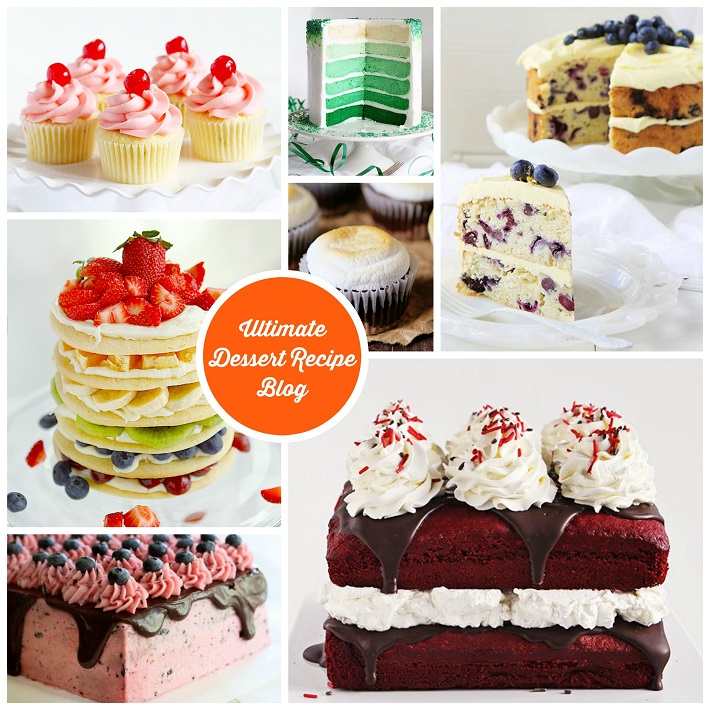 Photos via I Am Baker
Ultimate dessert recipe blog: iambaker.net
Amanda Rettke of I Am Baker is a self-taught baker and author of the book Surprise-Inside Cakes, who has been blogging for over 10 years, sharing all the delectable dessert recipes she develops. Her confections extend from traditional cakes and cupcakes to more inventive concoctions and confections, inclusive of cookies, brownies and more! Through easy-to-follow instructions, gorgeous photography and personal anecdotes, Amanda's blog is nothing but heavenly!
In addition to her blog and book, Amanda shares five of her surprise-inside cakes in the Craftsy course Decorating from the Inside Out where you will learn to add fun designs and/or messages to your baked goods that will surprise and amaze your guests as they cut into it!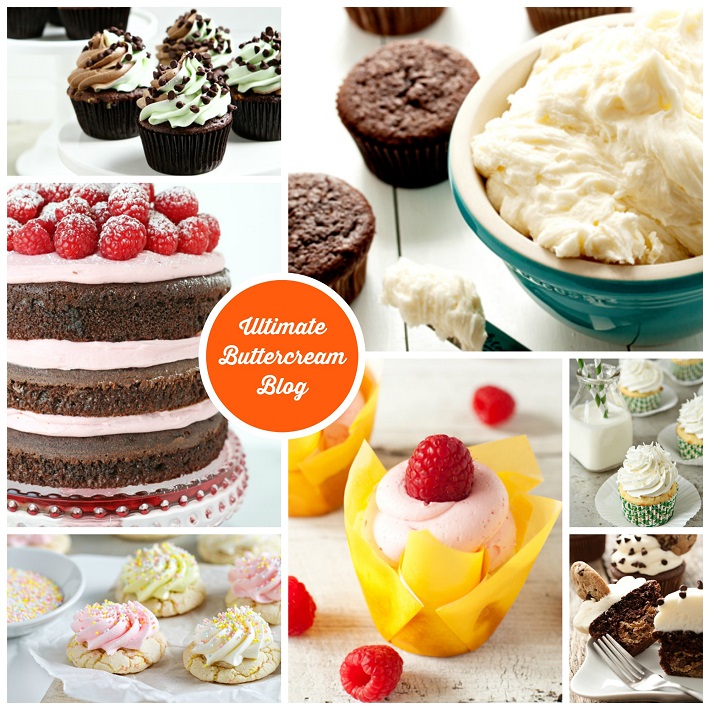 Photo via MyBaking Addiction
Jamie Lothridge, a middle school teacher by day and baker by night (and weekends!), chronicles all her baking adventures on her delicious blog, My Baking Addiction. With all the delectable recipes she shares, one thing is for sure: Jamie has an affinity for buttercream icing! Within her abundant cake, cupcake and dessert formulas, you will find both classic and innovative ingredients, creating a myriad of sweet creations. From the traditional buttercream icing to infusing it with flavors, such as raspberry, caramel or coconut, to incorporating well-known elements, inclusive of Nutella, Oreo cookies and Grand Marnier, Jamie's blog is highly addictive! Hi, my name is Lynlee and I'm now a bake-a-holic.
Find a variety of Craftsy courses to expand your buttercream horizons, start with the free course Modern Buttercream with Joshua John Russell, then move on to The Perfect Cupcake with Jennifer Shea and Creative Flavors for Cakes, Fillings & Frostings with Jenny McCoy.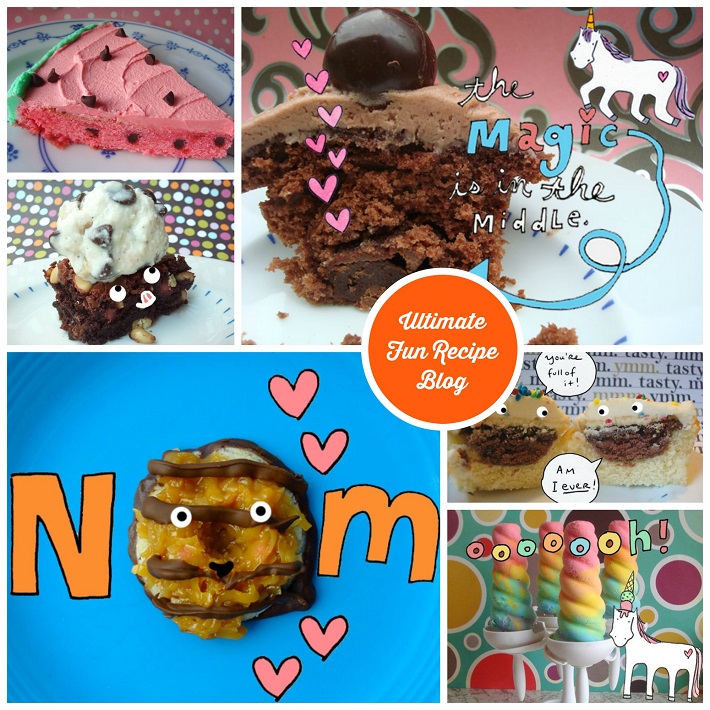 Photos via CakeSpy
Ultimate fun recipe blog: cakespy.com
If you're anything like me, then you look to add fun and humor in anything that you do, which is why I just adore Jessie Oleson Moore's blog, CakeSpy! Jessie's playful and whimsy characteristics shine through in her work and her sweet and tempting recipes are not only rich in flavor, but practicality in the kitchen and baking process. You will find an array of DIY recipes, along with a variety of sweet confections to replicate Jessie's distinct style. Find further information on her books CakeSpy: Sweet Treats for a Sugar-Filled Life and The Secret Lives of Baked Goods and follow Jessie's diverse posts here on the Craftsy blog as a contributing writer!
Take a page from Jessie's book and explore new and exciting flavors in the new course Beyond Vanilla: Flavors From Around the World with Jenny McCoy to spice up your cakes projects!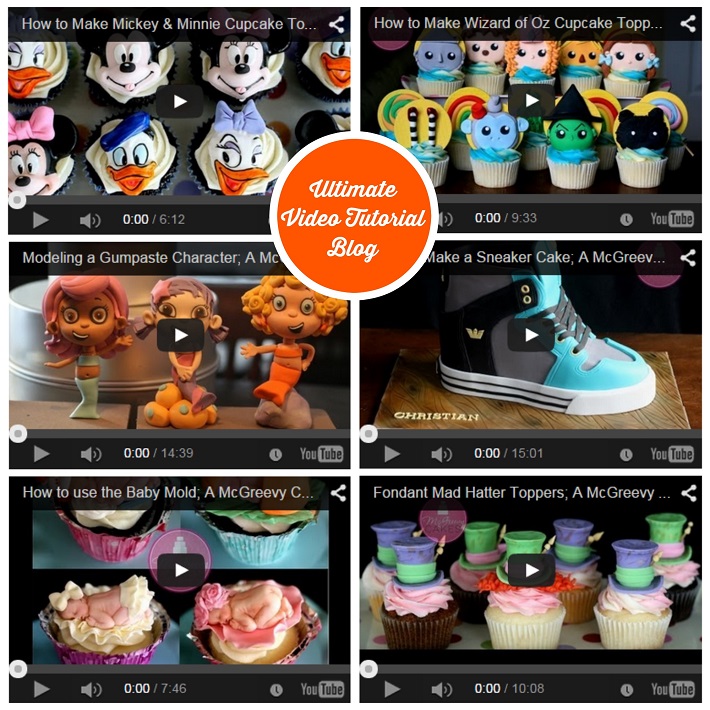 Photos via McGreevy Cakes
Shawna McGreevy began making cakes a few years ago when, like many of us, she became enthralled with the entire decorating process. After having learned the basics from a mixture of tutorials from around the Web and developing new techniques along the way, she herself started her blog, McGreevy Cakes, to impart her vast knowledge to other cake decorators with a yearning to learn. Shawna specializes in a variety of video tutorials, giving readers the ability to watch along with every step of the cake and cupcake decorating process. Check out all the videos on her blog and YouTube channel for the full video library available!
Looking to build your own baking business, but don't know where to start? Make sure to check out the course How to Start a Cake Business with Lisa Raffael, who provides her expert advice and guidance to transitioning your hobby into a career!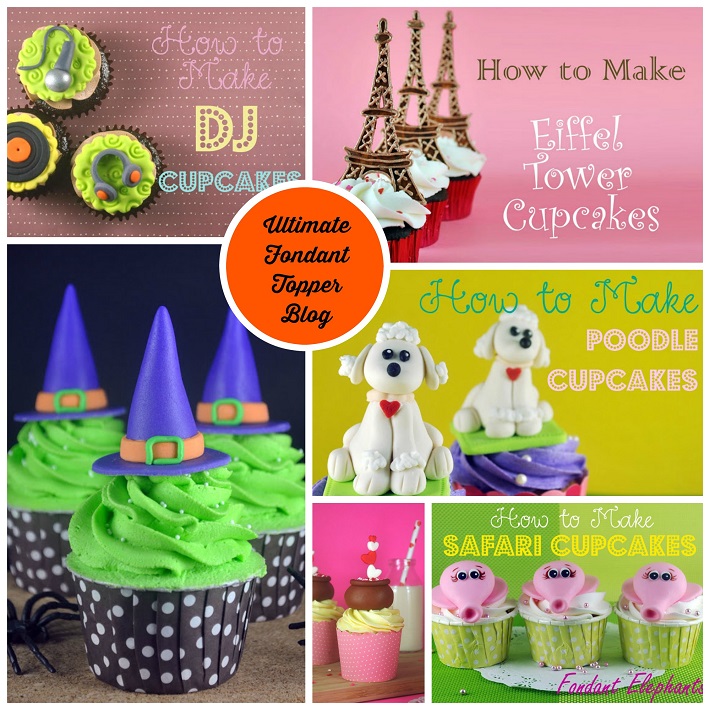 Photos via Bake Happy
Ultimate fondant topper tutorial blog: bakehappy.net
Though Aikko Aragon is a banker by day, by night she transitions to her alter ego by removing an N from her daytime profession and transforming into a baker by night! As a self-taught baker, Aikko chronicles her cake decorating journey on her blog Bake Happy, specializing in fondant toppers for cakes, cupcakes and a variety of confections. With step-by-step images and descriptive instructions, Aikko takes you through the process of creating adorable edible decorations to embellish all your baked goods!
For additional fondant topper tutorials, make sure to check out the Craftsy blog posts by yours truly! Also,be sure to learn from additional renowned cake decorators in courses like Custom Cake Toppers: Step by Step with Brenda Walton and Tiny Cupcake Toppers with Sheryl Bito.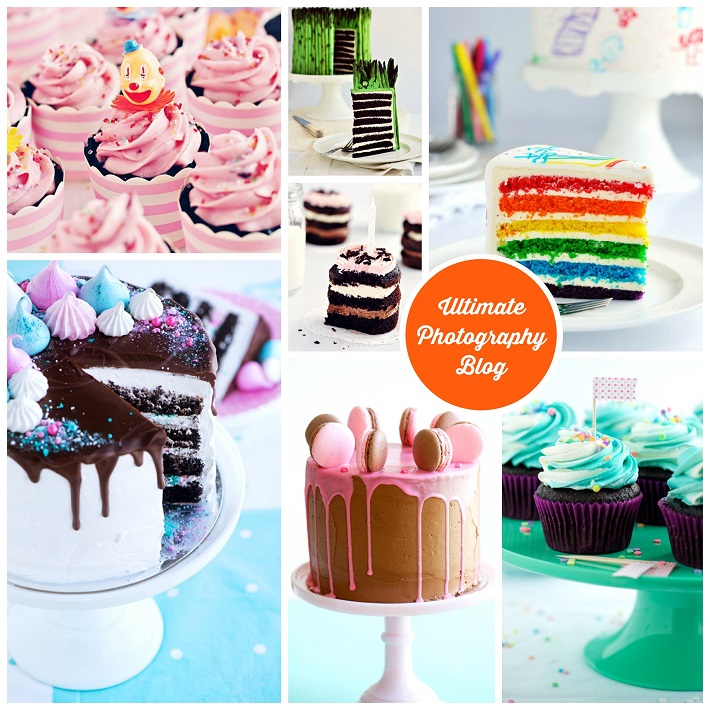 Photos via Sweetapolita
In 2010, Rosie Alyea funneled all her passion for cakes and baked goods into a gorgeous blog called Sweetapolita. While the blog shares a broad collection of confections from sweet and delicious cakes to cupcakes to cookies, Rosie's devotion is centered around layer cakes, which she not only creatively decorates, but impeccably styles and photographs with such artistry! On Sweetapolita, you will find exquisite recipes with stunning images that have have now spilled over to Rosie's first book The Sweetapolita Bakebook, releasing this Spring!
Learn tips and techniques to capturing dazzling and professional-quality photos of your sugar work in the Craftsy course Building Your Business: Beautiful Cake Photography with Carrie Sellman to build up your portfolio and showcase your confections!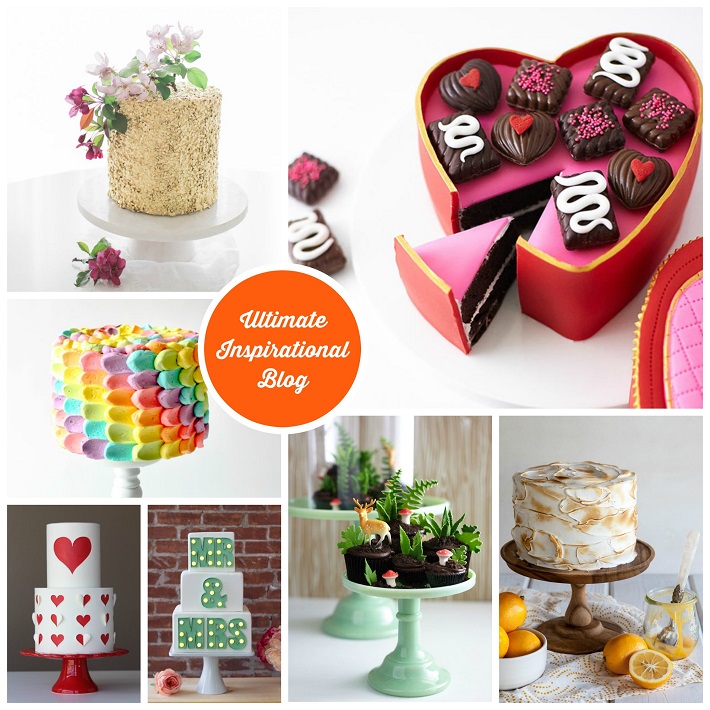 Photos via The Cake Blog
Ultimate cake inspiration blog: thecakeblog.com
There is no doubt you can acquire mounds of inspiration around the caking blogosphere, but on The Cake Blog, you can find a compilation of magnificent sugar works of art all in one place! You will discover a plethora of splendid and ravishing cake designs, along with featured work by a diverse range of contributors and their delightful recipes and innovative tutorials. Lose yourself in the superb cakes and featured confections to inspire your own sweet work!
Learn to design, construct and decorate your own show-stopping cakes in Craftsy courses, such as Cakes in Full Bloom with Erin Gardner, Simple Skills for Dramatic Designs with Alexandria Pellegrino and Stretch Your Style: Designs for Any Client with Tracey Rothwell to make sure your sweet creation will take the cake!
And don't forget about the best cake blog around…Craftsy!
Subscribe to the Craftsy blog to have all the free cake decorating content you could ever want — including special class offerings, exclusive tutorials & fun giveaways.
What are some of your favorite baking and cake decorating blogs?