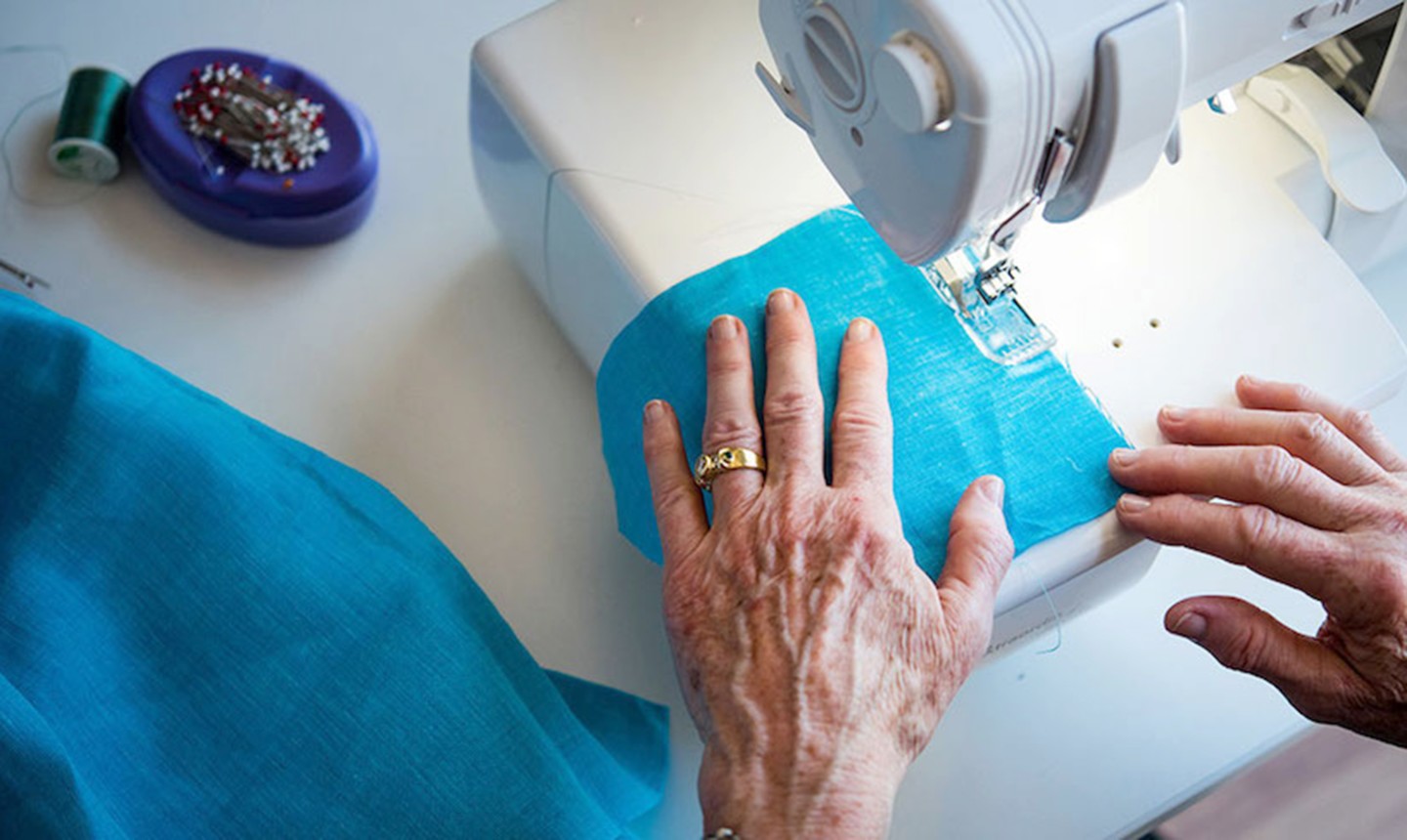 Sure, you read (or at least skimmed) the manual that came with your serger. But let's be honest: there are a lot of types of serger stitches and thread options to choose from. So it's no surprise if you still feel a little stumped over exactly which stitch to use with the fabric you have on hand and the project you're ready to tackle.
To help take some of the mystery out of your serger, Amy Alan — the genius behind our Beginner Serging: Machine Basics & Techniques class — gave us a quickie guide to the most common serging stitches, when and where to use 'em, and why each one is totally worth the tutorial.
Good to Know: A serger stitch adds stretch and strength to seams, simplifies edge finishes and can even embellish a garment. Which stitch to pick for a project will depend on the type of fabric you're using, how much strength and stretch you need and whether you're looking to seam or simply finish an edge.
4-Thread Overlock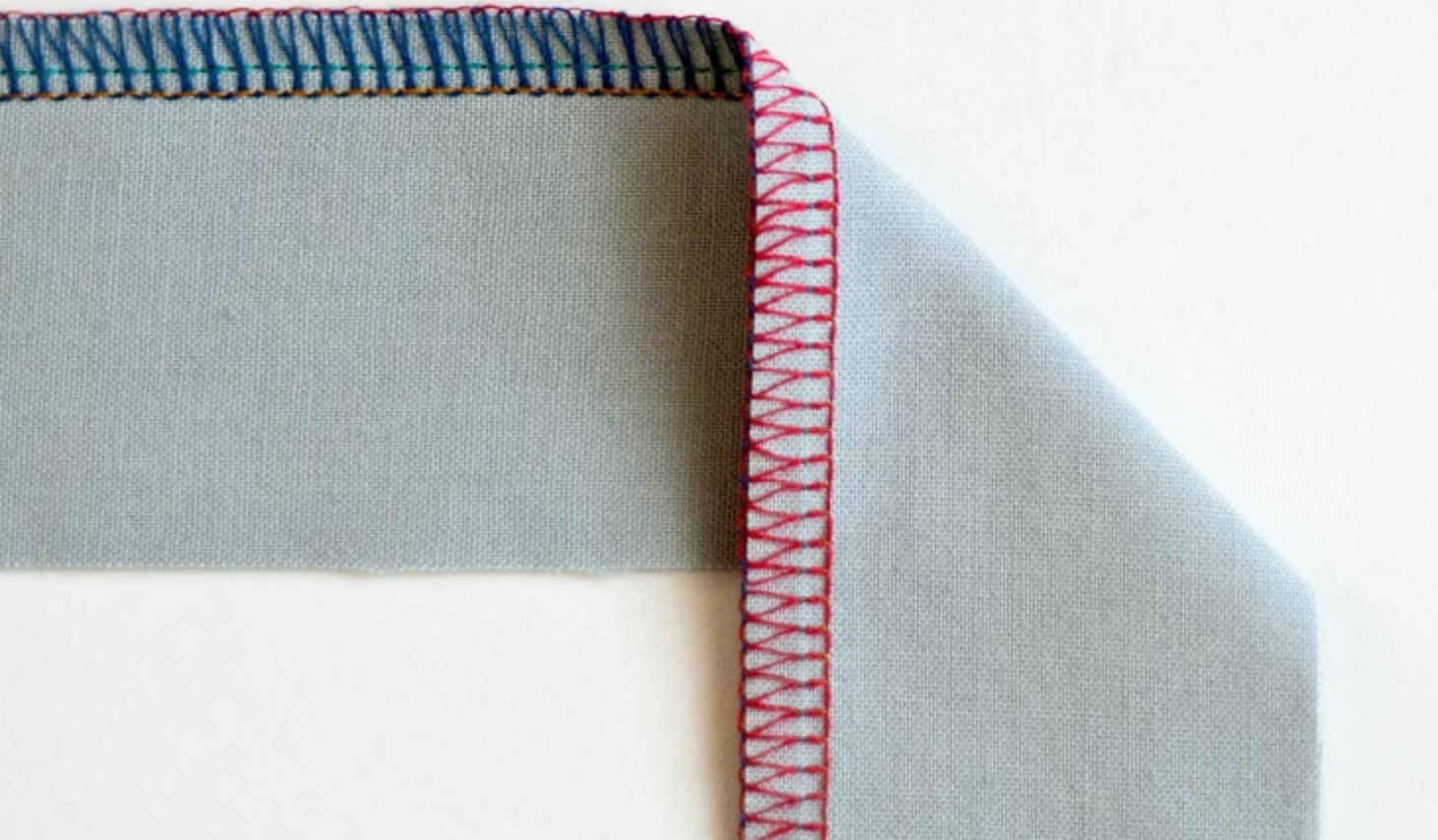 In general, an overlock stitch encloses a seam while using multiple threads to lock each edge (this prevents it from fraying). Because the 4-thread overlock uses a second needle in the stitching process, it's the strongest serging stitch on your machine, and it's the best choice for seaming. (It's also the most commonly used: take a peek at the clothes you're wearing; chances are you'll find a 4-thread overlock.) Use it on knits or wovens, when your fabric needs to be both durable and flexible.
TRY IT
3-Thread Overlock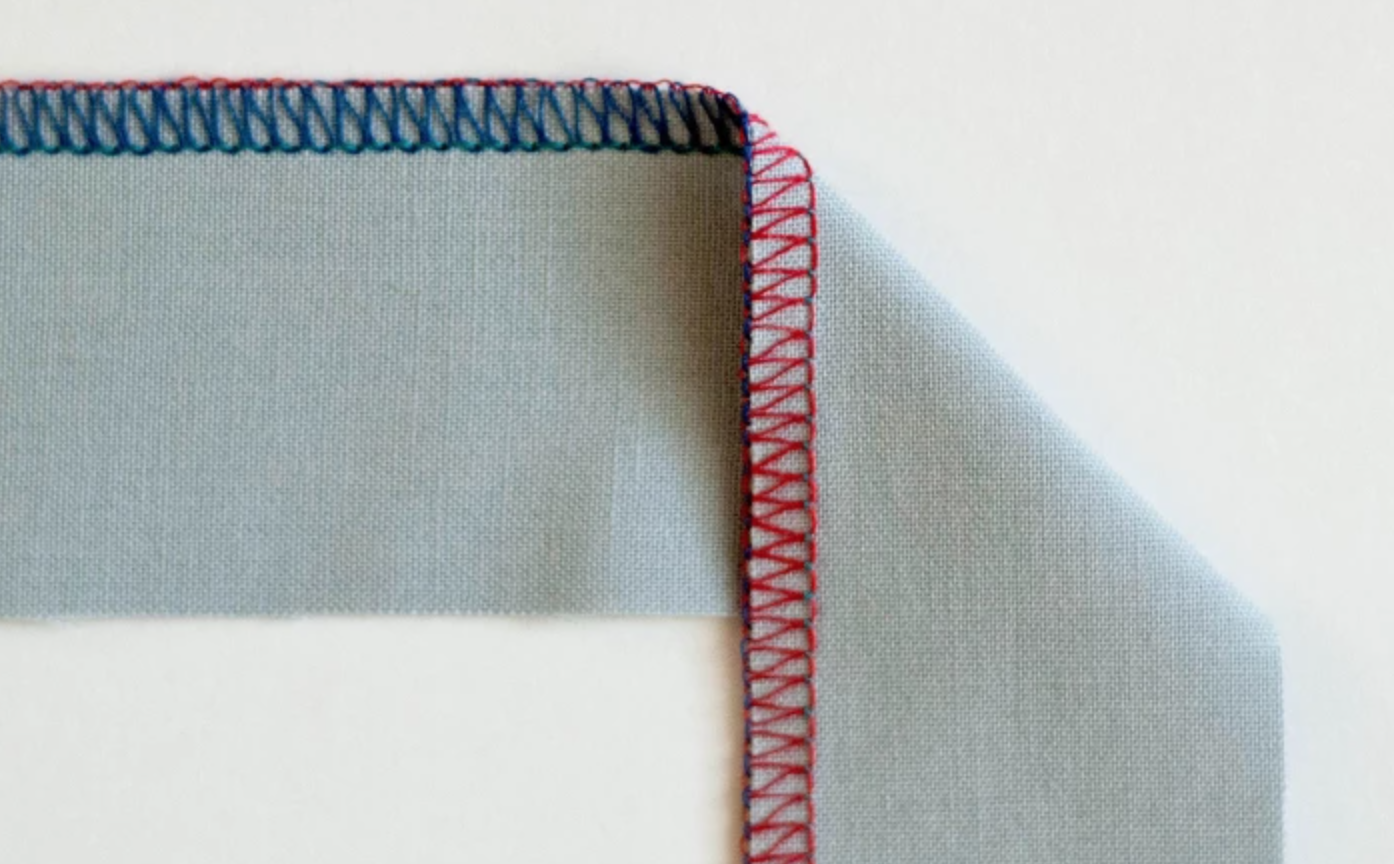 This stitch is very similar to the 4-thread overlock, but it isn't as bulky — or quite as strong — because only one needle is used. Still, the 3-thread overlock is great for quickly finishing the edges and seam allowances of thick and medium-weight fabrics, it can be used to create a blind hem and it's ideal for seaming knits or wovens that won't be subjected to a lot of wear and tear.
TRY IT
2-Thread Overlock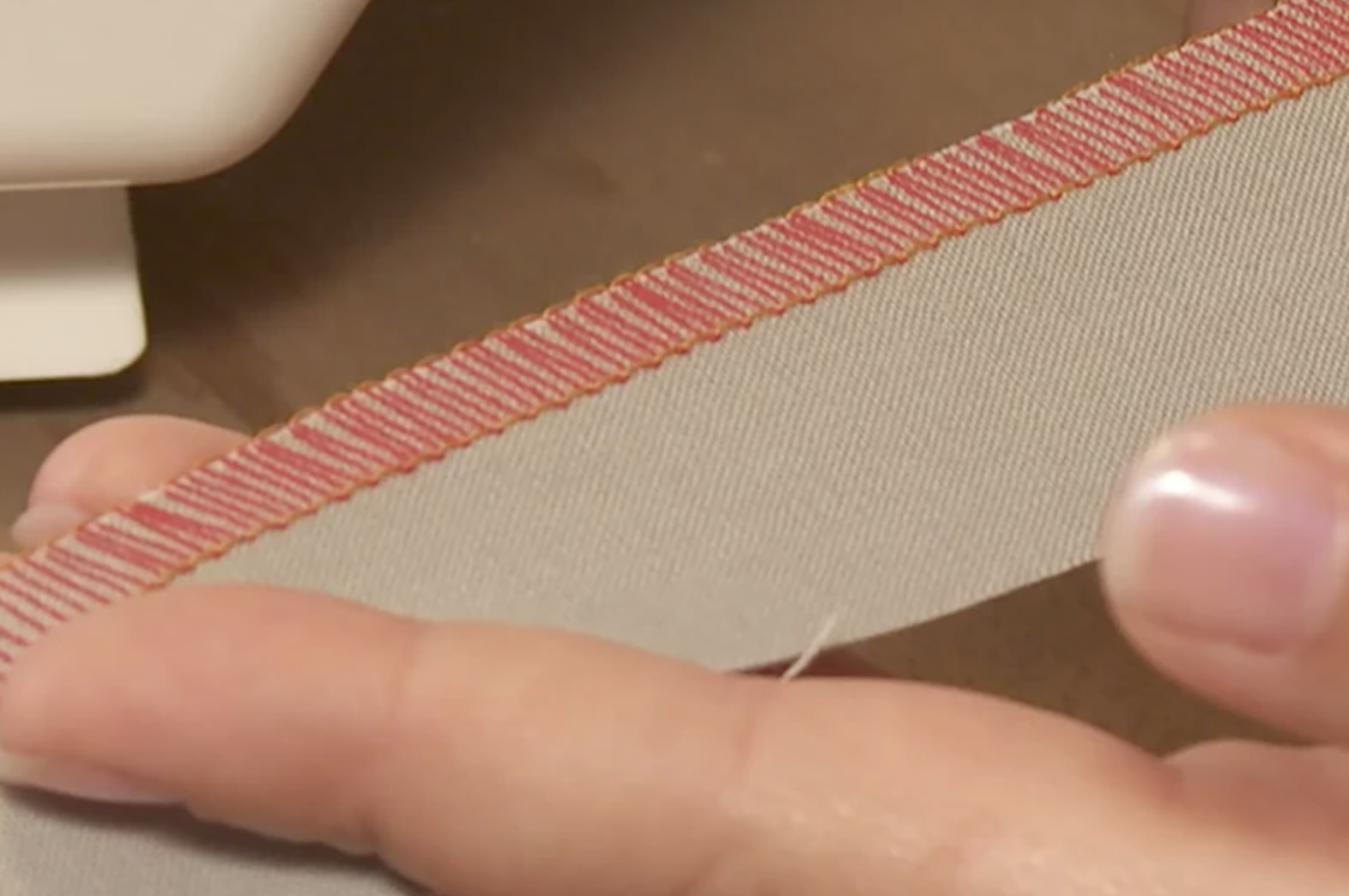 If your machine has the ability to do 2-thread stitches, you'll have a couple more tricks up your sleeve. One is the 2-thread overlock, a great choice for giving the edges of lighter-weight fabrics a flawless finish. A word of warning, though: this stitch isn't all that strong, so it's not a solid choice for seaming.
TRY IT
2-Thread Flatlock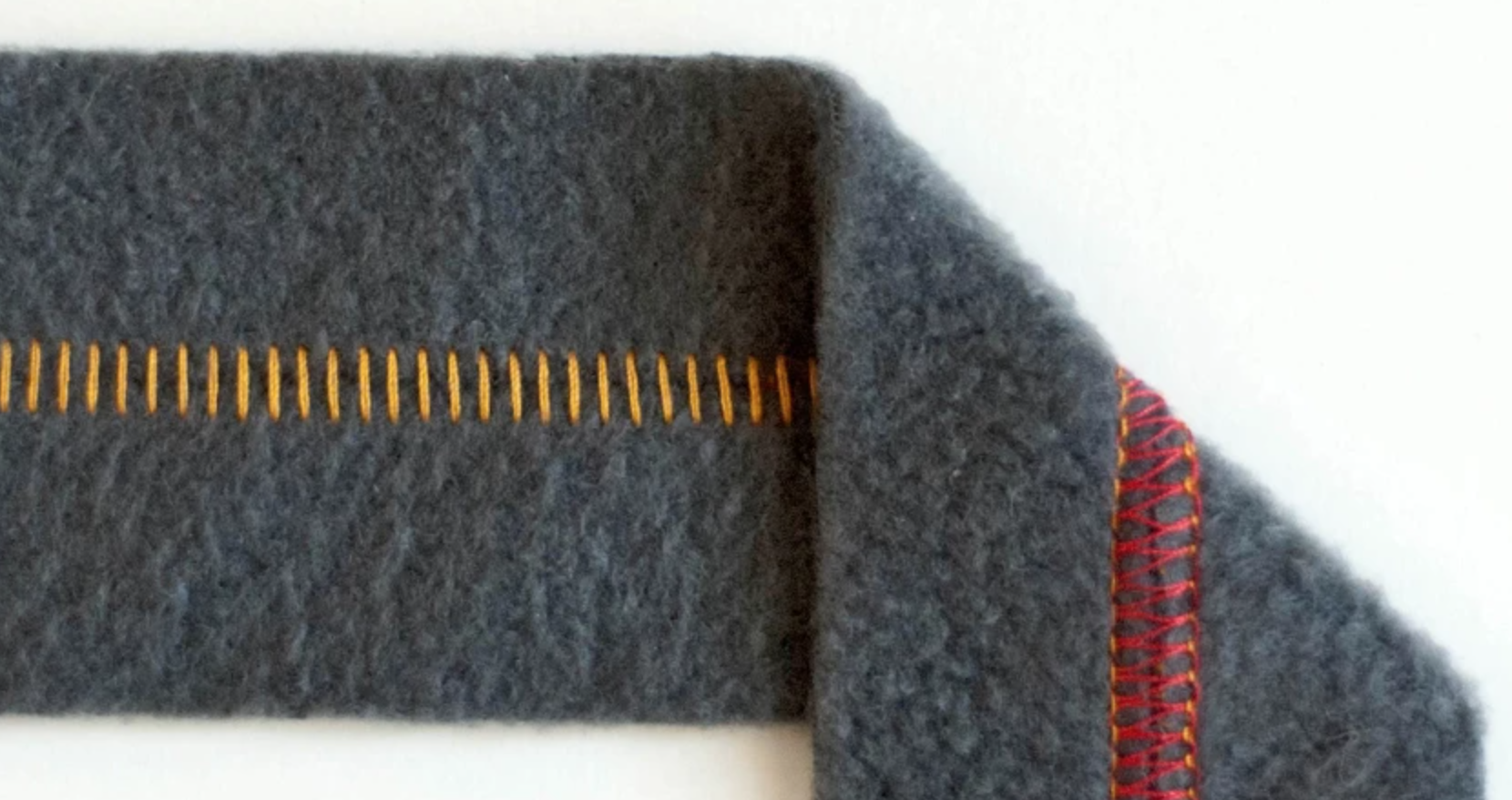 A flatlock is a type of stitch that securely joins two pieces of fabric by creating a seam that lays flat when finished. The 2-thread flatlock is stretchy, moderately strong and reversible — it appears as two rows of parallel stitching on the right side and looper on the other. It's a great choice for piecing, as well as seaming sportswear . It can also be used to create a decorative stitch on woven fabrics.
TRY IT
Rolled Hem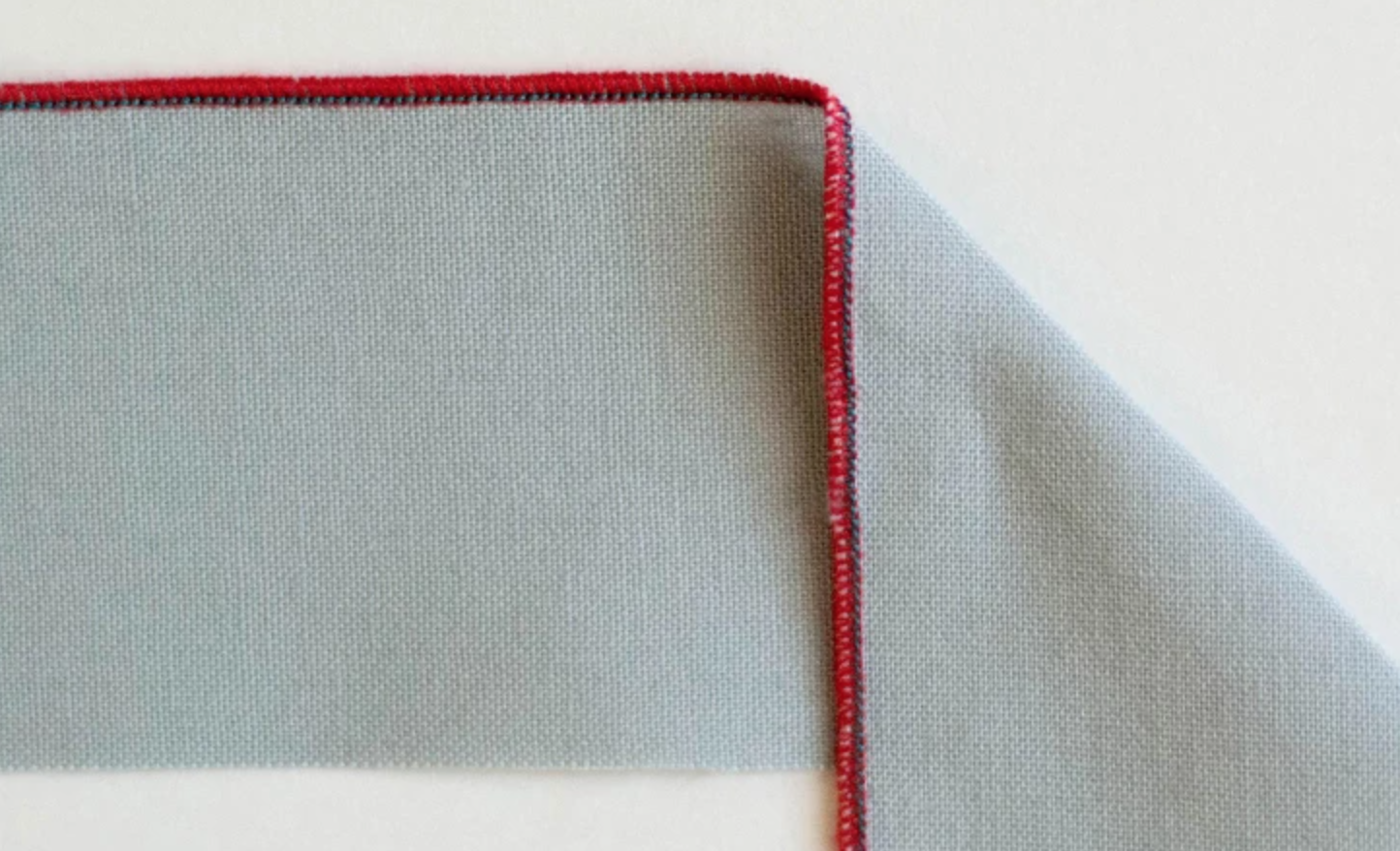 To create a rolled hem, the serger rolls the very edge of the fabric to the underside and encloses that edge with thread. It's a top choice for hemming lightweight and sheer fabrics, as it doesn't weigh down the fabric, is almost invisible and gives the garment a high-end look. You can also use it to hem sheers with decorative threads.
TRY IT
Pro Tip For most of the 2- and 3-thread stitches, you have the option to use the left or right needle. Your rule of thumb: Use the left needle when sewing with thicker thread or on thicker fabric. Lightweight fabric or finer threads get the right needle.
Got it? Great! Now surge ahead and finish all those fabulous projects!