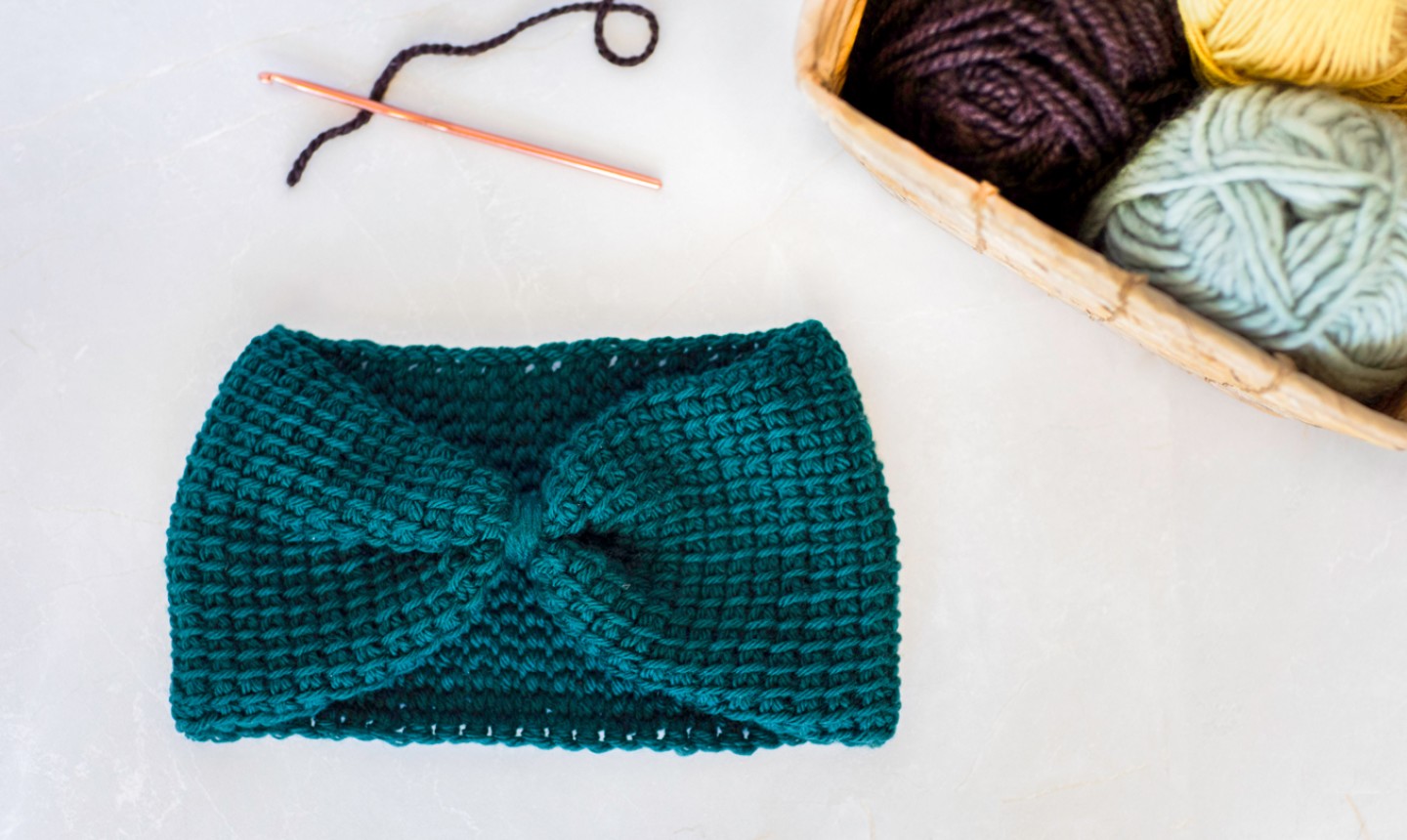 If you're looking for a beginner-friendly Tunisian crochet pattern, this is a great one! The pattern uses the Tunisian simple stitch, which is easy enough for newbies. The stitch is different than traditional knit and crochet stitches — it creates a dense but flexible weave. Stitch it up with wool for a cozy winter accessory, or give cotton yarn a try for a warm-weather version.
Tunisian Crochet Headband
Level: Easy
What You Need
1 skein of worsted weight yarn
8.0mm Tunisian crochet hook
Scissors
Yarn needle
Flexible measuring tape
Pro Tip: This headband is really easy to customize. Make your starting chain longer or shorter to change the width, and crochet to whatever length you need to fit.
Instructions
1. Make Your Starting Chain
Chain 18 stitches (or the number of stitches you need for your desired width).
2. Work the Foundation Row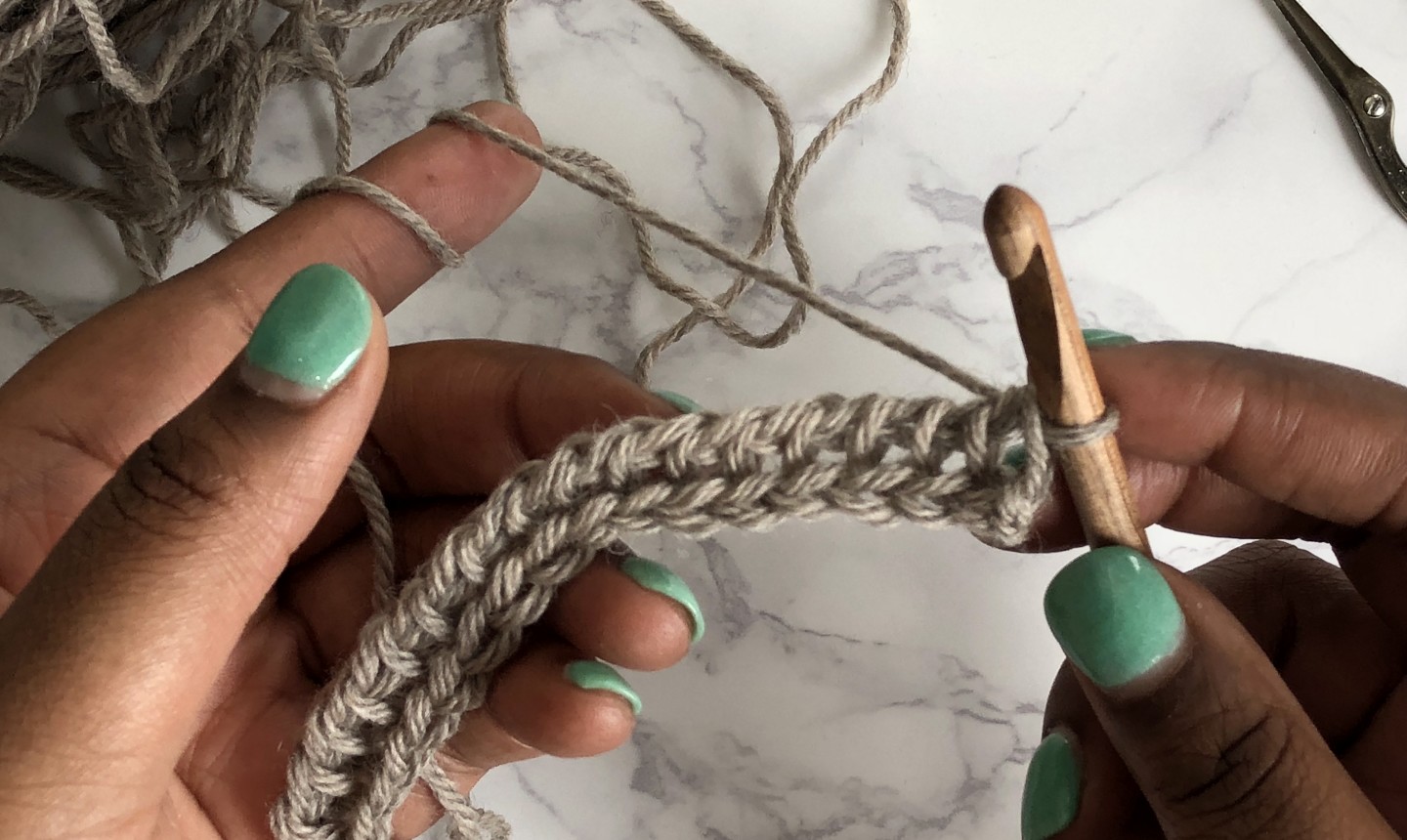 The foundation row is the equivalent of the cast-on in knitting. As with all Tunisian crochet, it's made up of a forward pass and and return pass.
3. Crochet Tunisian Simple Stitch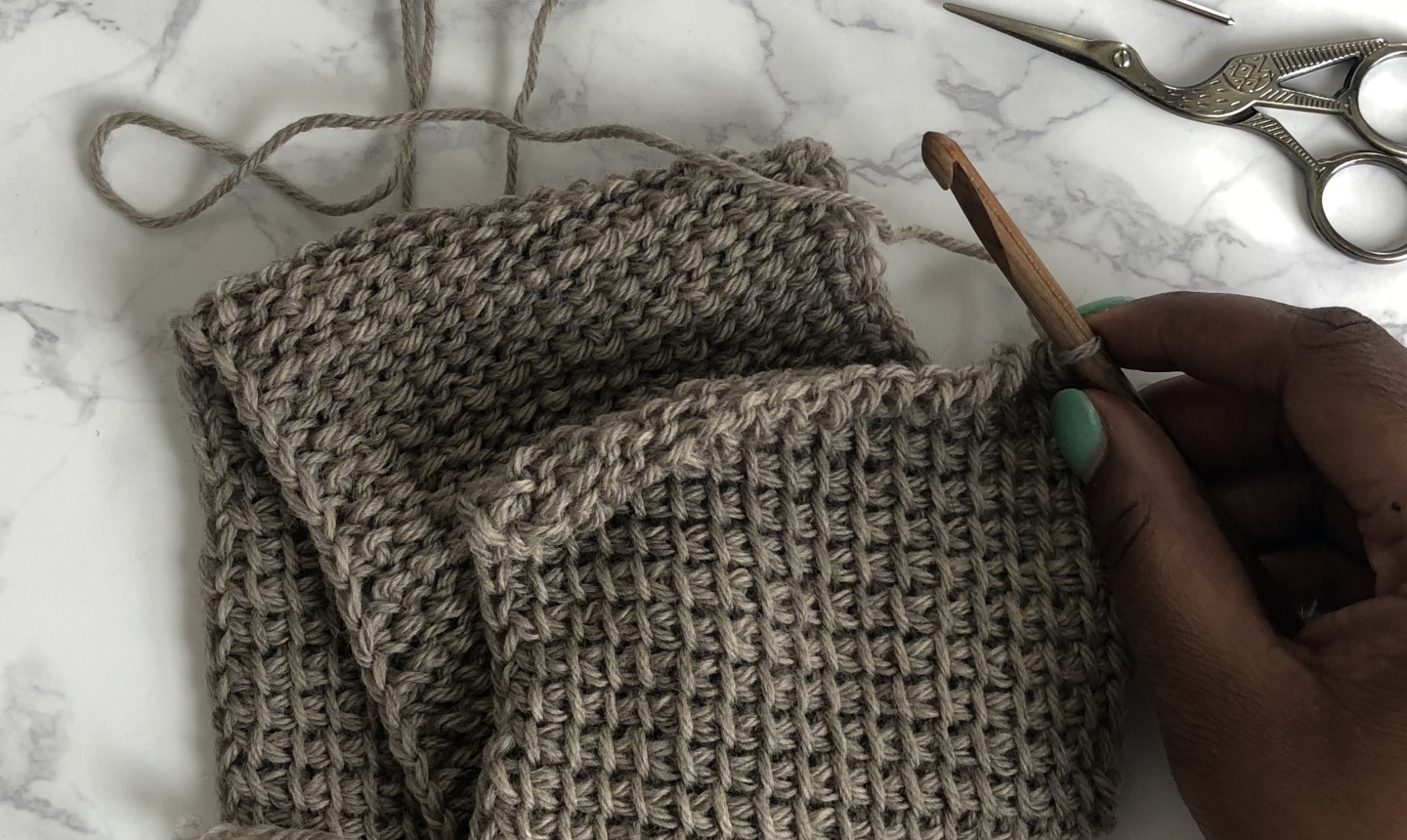 This headband is crocheted entirely using the Tunisian simple stitch. It makes a stiff, dense fabric — just the thing to keep ears protected from howling winter winds.
Continue working until the headband is the right length for your noggin (or whomever you're making it for!). For an adult female, we made ours about 19-1/2″ long.
Pro Tip: Make your your finished length about an inch shorter than your actual head measurement so the headband stays put.
4. Bind Off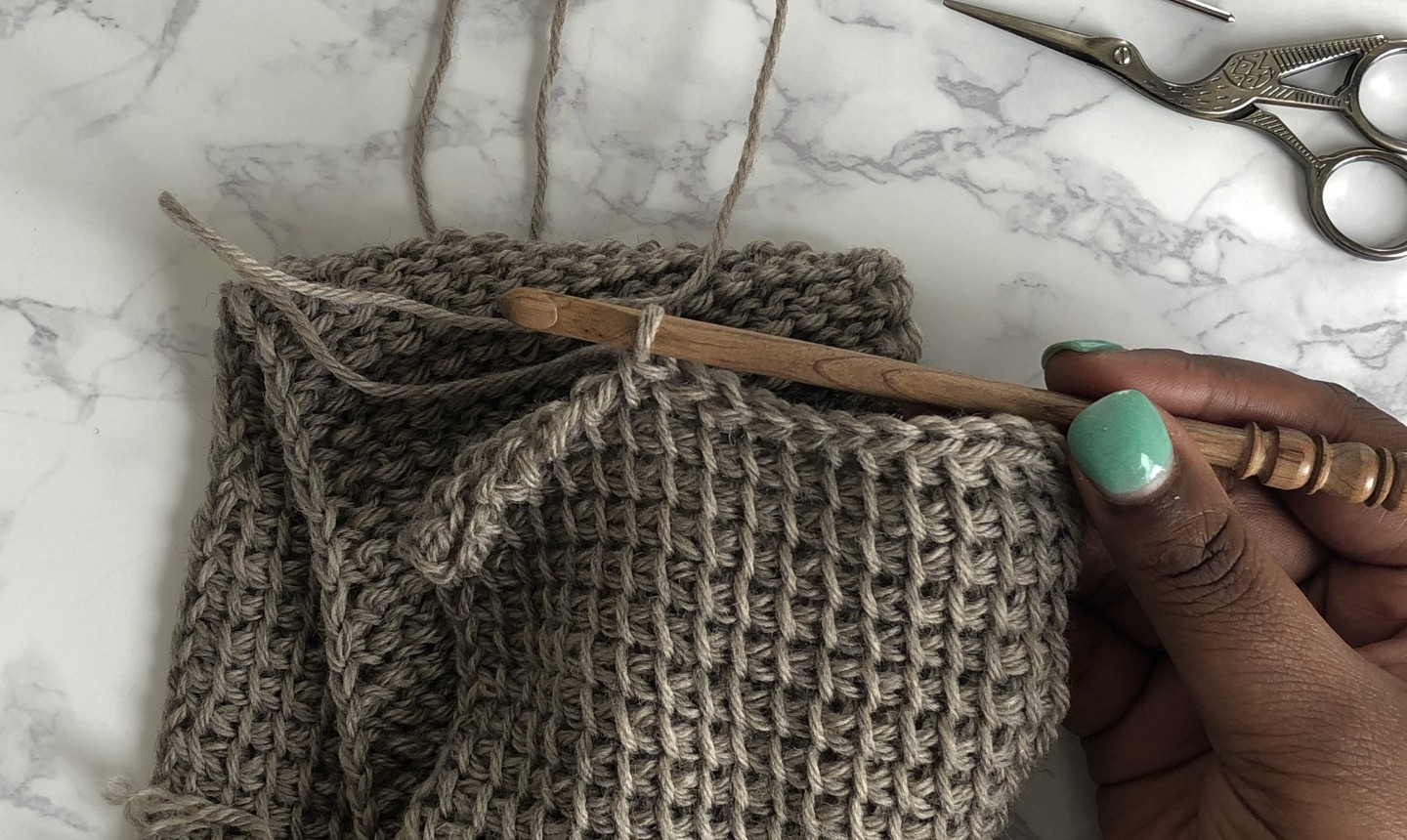 When you've reached the length you need, bind off your stitches with a slip stitch bind-off. Cut the yarn, and leave a tail about 2 feet long.
5. Seam the Ends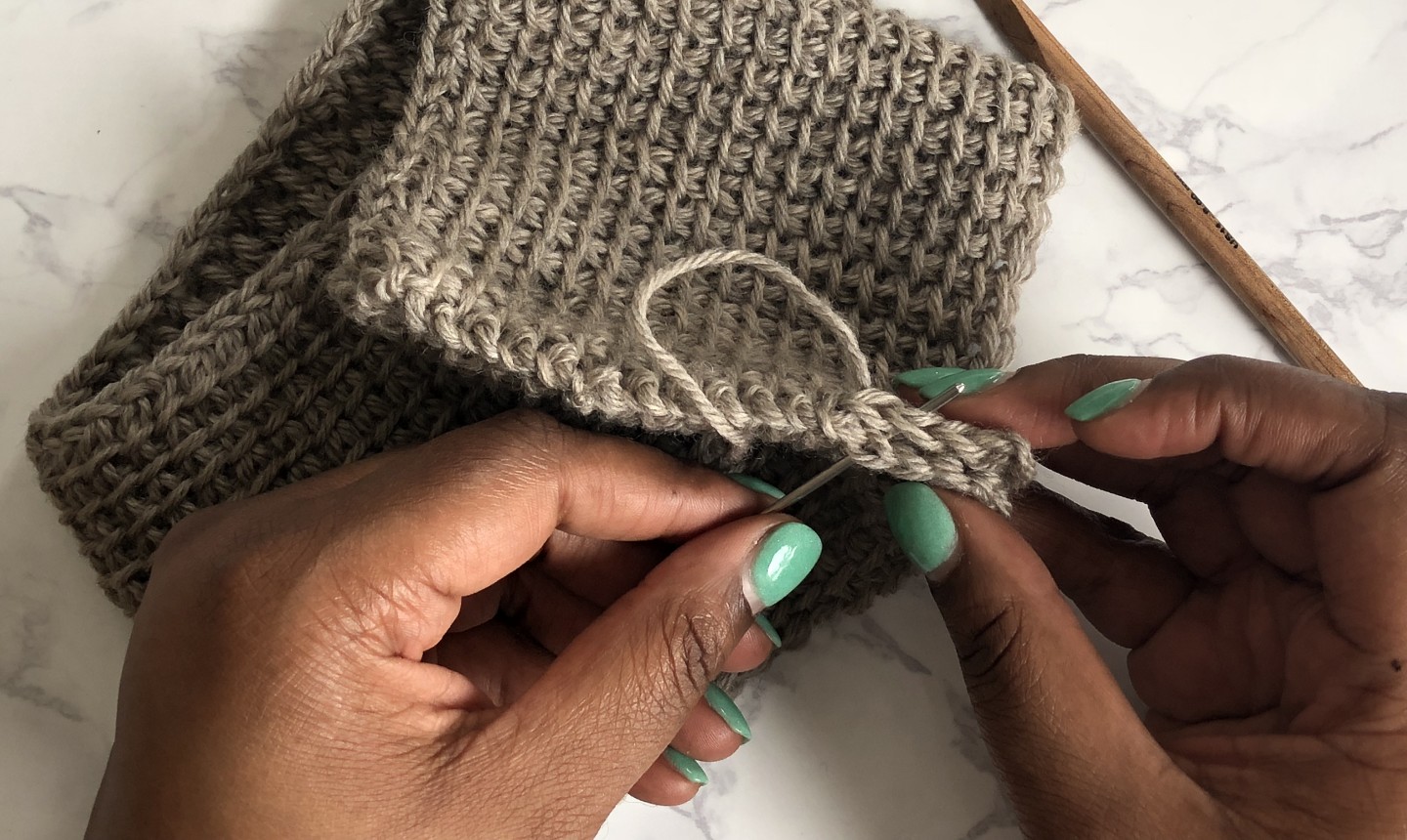 Bring the two short ends of the headband together and use your tail to sew them closed with a whip stitch.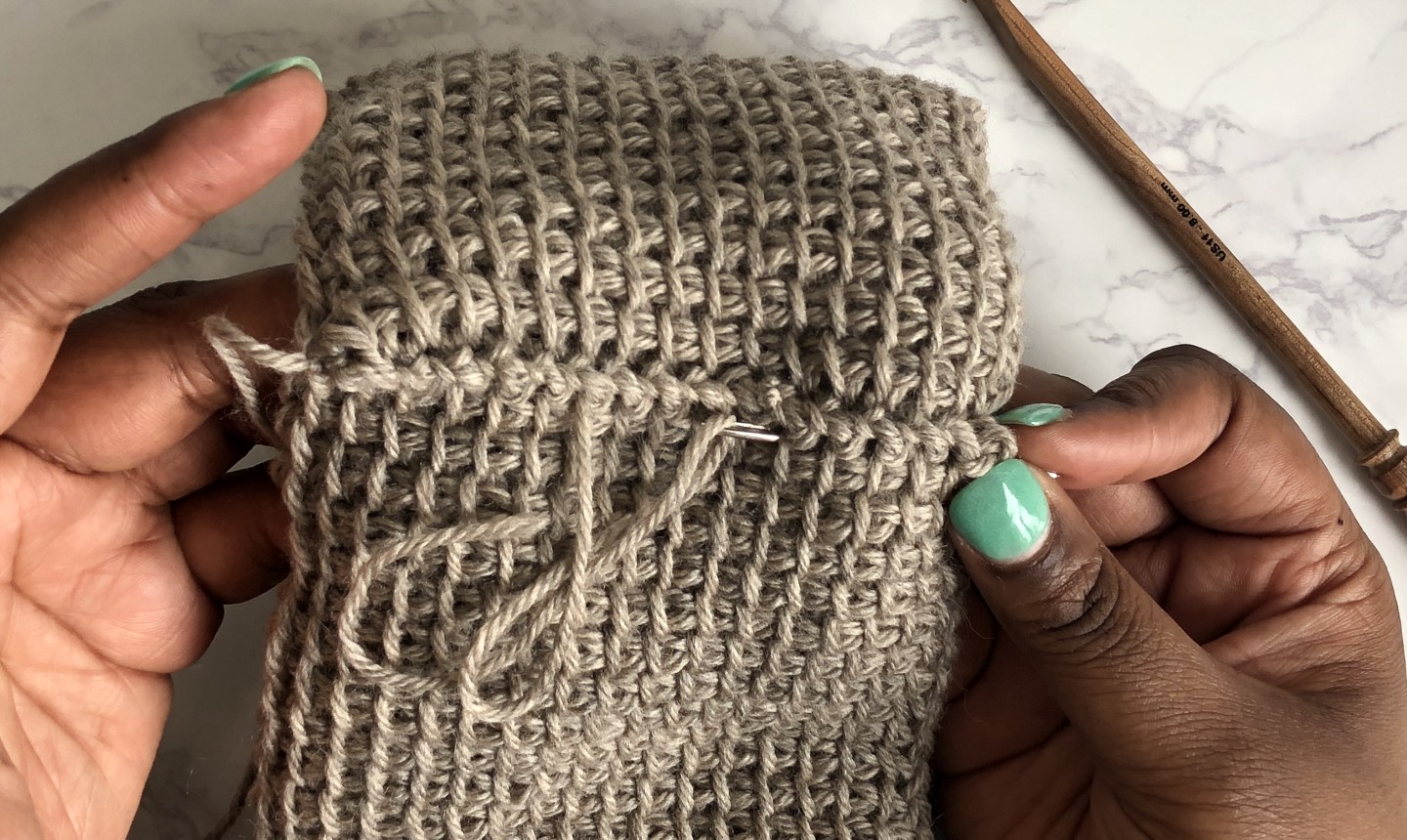 Using the same tail, thread your needle through the seam, weaving it in and out.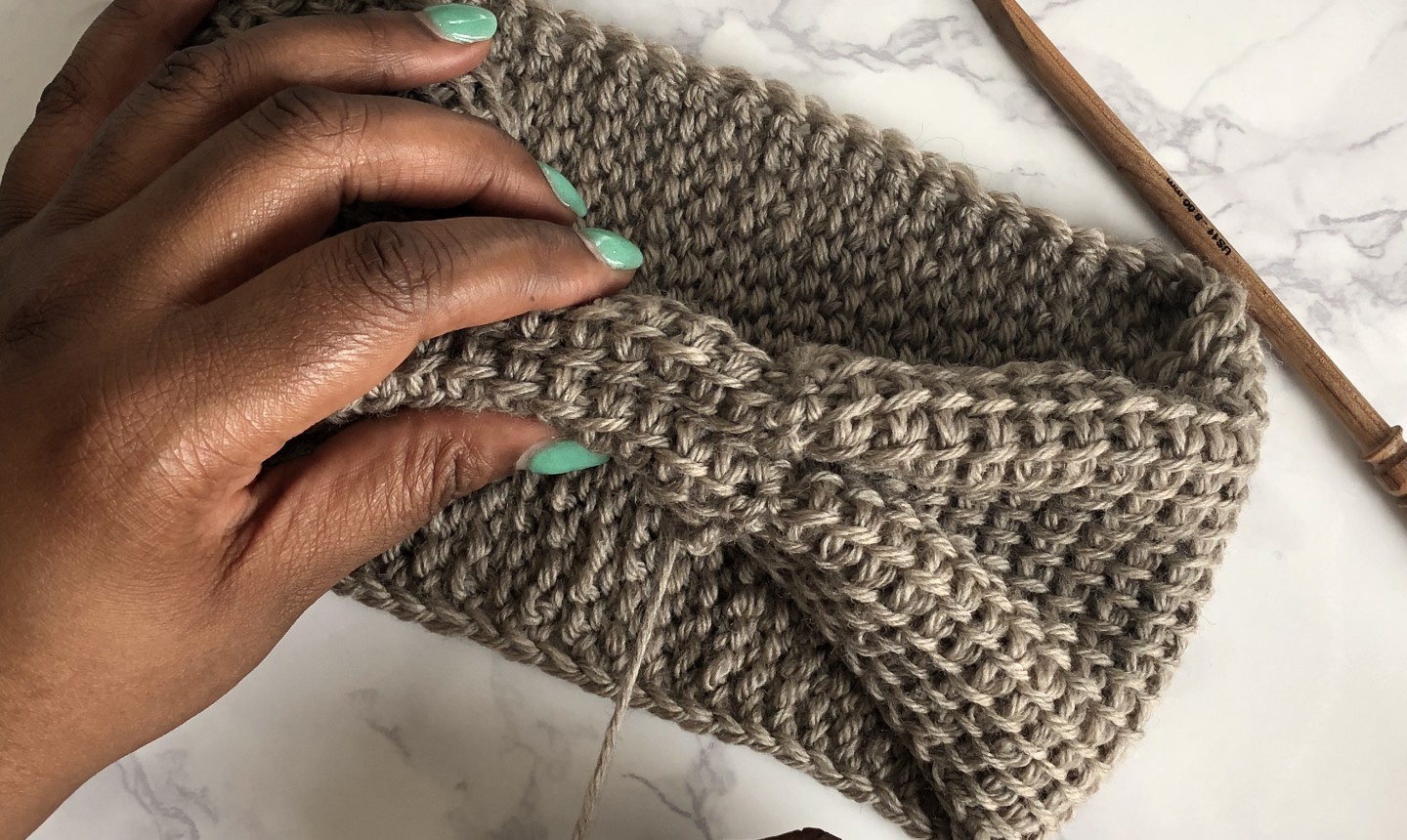 Pull tight to cinch your seam and give the headband a bow shape.
6. Hide the Seam
Remove the darning needle from your yarn tail and start wrapping the yarn around your cinched seam. Keep wrapping, hiding your seam as you do. When your out of yarn, weave in your end, and that's it!