If nothing thrills you more than whipping up a custom wardrobe for yourself, then you probably consider yourself a fashion sewer. Sewers who primarily sew garments need to master a slightly different skill set than a sewer who is mostly interested in sewing home decor or accessories (though there is some overlap, of course!).
These 5 techniques are members of a broader group of sewing skills for sewers to have under their belt. You might enjoy taking a look at the Craftsy class 40 Techniques Every Sewer Should Know with Gail Yellen, which covers everything from interfacings to binding.
Here are the Top 5 sewing techniques to learn in order to create beautiful, functional garments: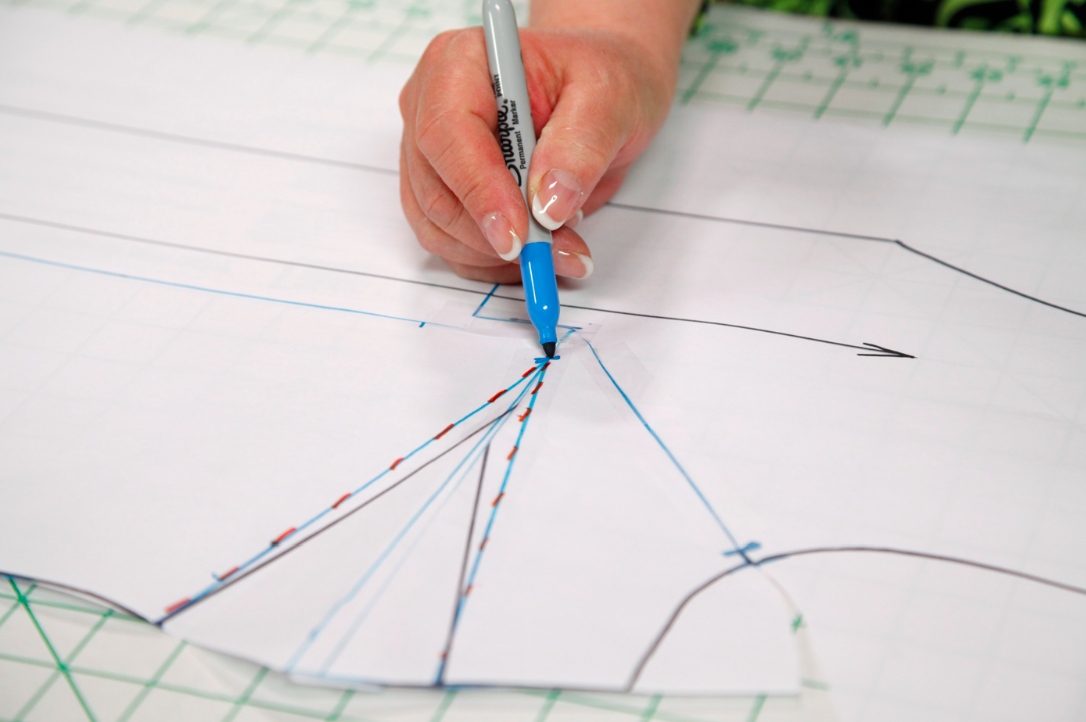 1. Adjusting patterns
First and foremost, you'll find it necessary to become adept at adjusting patterns to fit your body. Commercial patterns are sized to fit a woman who is 5'5" with a B-cup bust. I don't know about you, but that certainly doesn't describe my body! Fortunately, with a little practice and patience, you can adjust commercial patterns to fit you like a glove.
We recently shared tips for adjusting skirt patterns to fit and adjusting pant and sleeve patterns to fit, which are a great place to start if you are new to altering patterns. Be sure to also check out our post on using measurements to sew great fitting garments.
Craftsy also offers some great sewing fit classes designed to help sew perfectly fitting clothing, including Sew the Perfect Fit with Lynda Maynard, which walks through proper measurement and fitting techniques.[/box]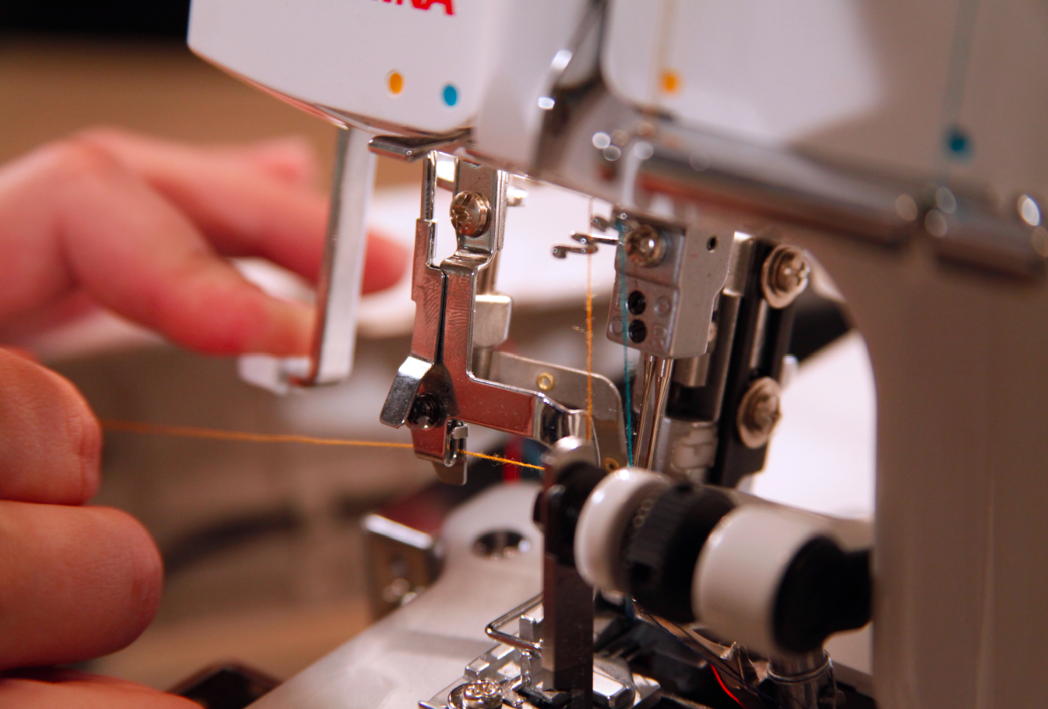 2. Using a serger
A serger will certainly make your life easier if you enjoy sewing with knit fabric. It's possible to sew with knits on a sewing machine, but a serger will make the process faster and cleaner. (Who doesn't love that?).
Learn about serger functions and how you can overcome your fear of using a serger, and then dive into Craftsy's Beginner Serging and Creative Serging classes.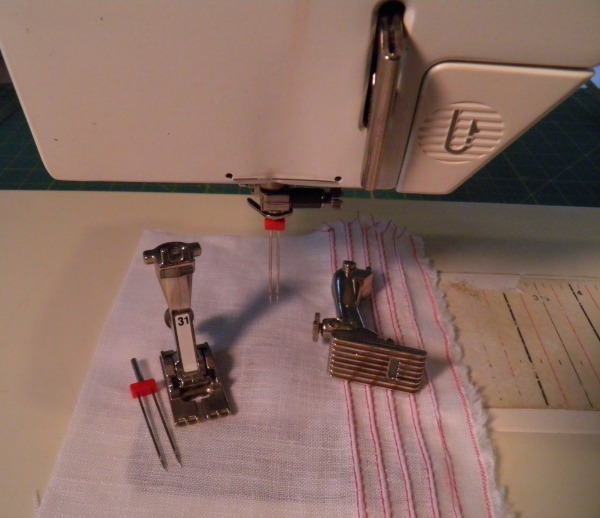 3. Using specialty feet for your machine
Have you ever looked into all of the specialty feet that are available for your sewing machine? It seems like there's a different foot for every possible technique! While most of the time it's possible to achieve the same result with your standard presser foot, specialty feet, much like using a serger, can make the process faster and cleaner. So it's worth it to look into the different feet that are available for your machine and consider which ones you might get the most use out of, based on your sewing style. Some of them, like the hemmer foot and pintuck foot, require a bit of practice to really get the hang of, so you'll thank yourself later for experimenting with them now (versus when you're in the middle of sewing a garment).
Learn how to use 11 of the most common sewing machine feet, including regular and invisible zipper feet, and the buttonhole, blind hem and gathering feet, in the FREE Craftsy mini-class Sewing Machine Feet from A to Z.[/box]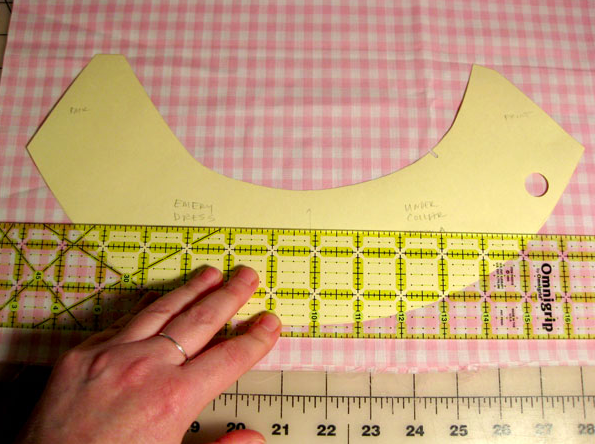 4. Sewing collars
Collars are a common design element on shirts and dresses, so sewing collars is a fashion technique you'll want to master. There are different varieties of collars, of course. Check out the posts we've shared on how to make a one-piece shirt collar, how to make a mandarin collar and tips for sewing the perfect collar.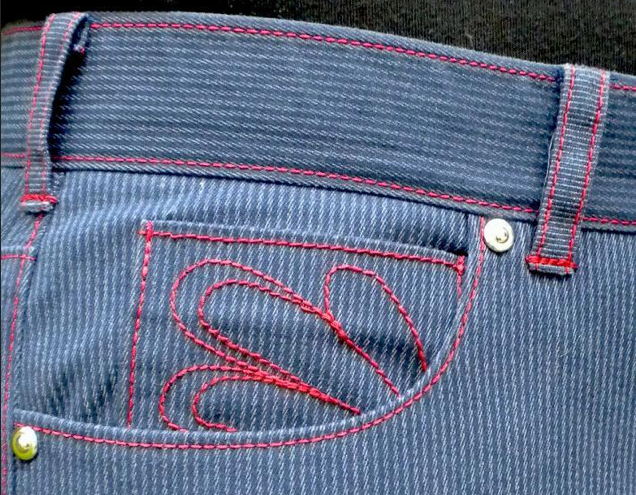 Photo via WowCarol
5. Waist details
Much like sewing collars, belt loops and waist bands are also common design elements. We've shared a great tutorial on how to sew belt loops; what I love about this fashion sewing technique in particular is that it's one that can also be applied to ready-to-wear garments or commercial patterns you want to modify. Elastic waist bands in particular are a great way to address fit in many garments because they can accommodate variation and don't need to be as exact as a non-elastic waist band. Here's a helpful tutorial on sewing five types of elastic waist bands.
What are your top fashion sewing techniques? Please share in the comments!