Do you have a pintuck presser foot or two among all your assorted specialty sewing machine feet? Have you ever used one?
For detailed instruction on how to use 11 of the most common sewing feet, check out the FREE Craftsy mini-class Sewing Machine Feet from A to Z with Steffani Lincecum.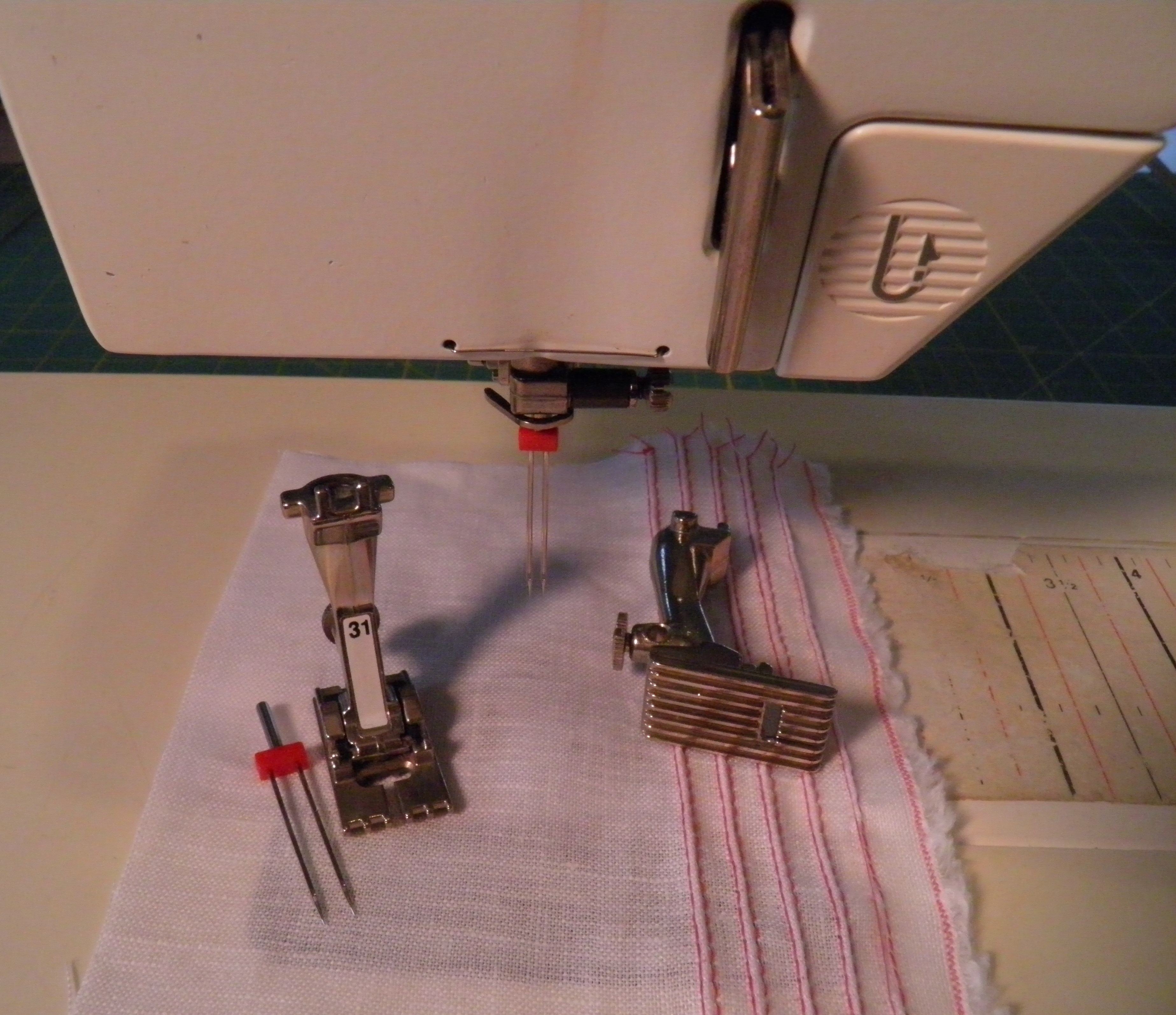 Pintuck feet are designed to create small tucks in your fabric virtually effortlessly. With a pintuck foot plus a twin needle, you can create beautiful, evenly spaced fabric tucks in a snap. Pintuck feet come in several different sizes (most commonly 3, 5 7 and 9 grooves). Feet with a few grooves are appropriate for heavier weight fabric, and those with 7 or 9 grooves are best for very lightweight fabrics. These handy presser feet make the job of stitching tiny little tucks in your fabric MUCH easier, believe me!
In addition to simple pintucks, there are other fun sewing tasks you can do with a pintuck foot.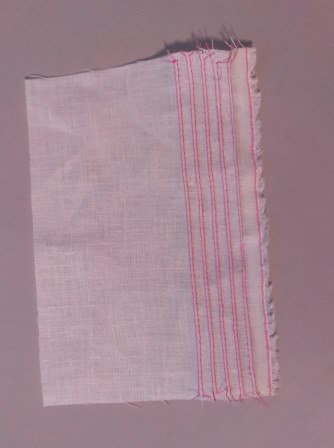 Basic pintuck
1. Insert a twin needle in your sewing machine, and thread your sewing machine with two spools of thread, inserting one thread into each needle. Thread your bobbin as usual.
2. Mark the starting and ending point for your pintucks, and stitch the first tuck. For parallel pintucks, place each completed tuck in a groove to the right or left of center, and stitch the next tuck.
This is an easy and pretty way to add texture to a baby dress, a camisole, blouse or other feminine garments. Heavier weight fabrics can also be used for a more tailored, modern look. Experiment with different sizes of twin needles and fabric weights to see the various effects you can achieve.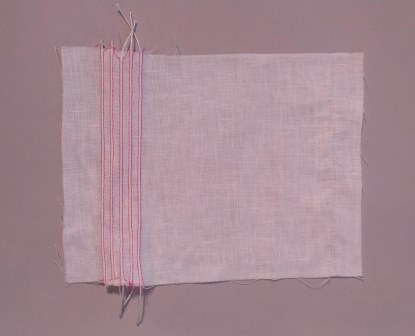 Corded pintuck
Corded pintucks are made in a similar manner, but the addition of a gimp cord or perle cotton gives a raised effect and also helps the pintuck retain its shape.
1. Proceed as described for a basic pintuck, and place a gimp cord under the center groove toward the back of the foot.
2. As you stitch the pintuck, the bobbin thread will automatically encase the cord.
This technique is a great way to add dimension to collars, cuffs, yoke fronts and home decor accessories.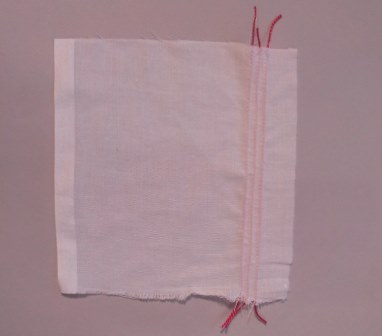 Shadow pintuck

Shadow pintucks are normally used for heirloom garments, and are made almost exactly like the corded pintuck. The key is to use a brightly colored cord under a light or sheer fabric to create the shadow effect.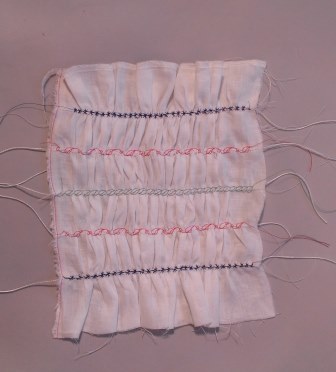 Smocking
Hand-smocking is a beautiful and time-intensive process used on heirloom garments. An alternative is to use corded pintucks to create a "shirred" effect and embellish with machine embroidery stitches.
1. Start with a piece of fabric two to two and a half times wider than the desired finished dimension.
2. Follow the directions above to create parallel rows of corded pintucks, leaving 3″ to 4″ of cording at each end.
3. Along one edge of the fabric, stabilize the cording by zigzagging over the it close to the fabric edge.
4. Next, pull the cording from the opposite end to gather the fabric to the desired width, and stabilize the remaining open end.
5. Change to a single needle and an open toe embroidery foot, and stitch over the gathered pleats with any decorative stitch desired.
Invisible zipper insertion
If you do not have an invisible zipper foot, a pintuck foot is a decent substitute.
1. Iron your zipper so the coil is extended, and place the coils in the center groove.
2. Adjust your needle to stitch close to the coils. This may take a little experimentation to get the stitch position just right, but is easier than using a traditional zipper foot for invisible zippers.
If you are interested in vintage and heirloom techniques, like pintucking, definitely check out the Craftsy class Sewing Vintage: The Flirty Day Dress. You will learn plenty of other interesting sewing techniques!
Be sure to come back to the Craftsy blog tomorrow for another awesome installment of Free Pattern Friday!
Do you own any pintuck feet? Have you used yours for anything other than basic pintucking?