When you were new to knitting or crochet, it's likely you made a sweater made from wool. It's also likely that the sweater made you feel a little bit itchy. Don't let an itchy wool turn you against this cozy fiber forever.
Here's how to choose wool yarn for the project you're making.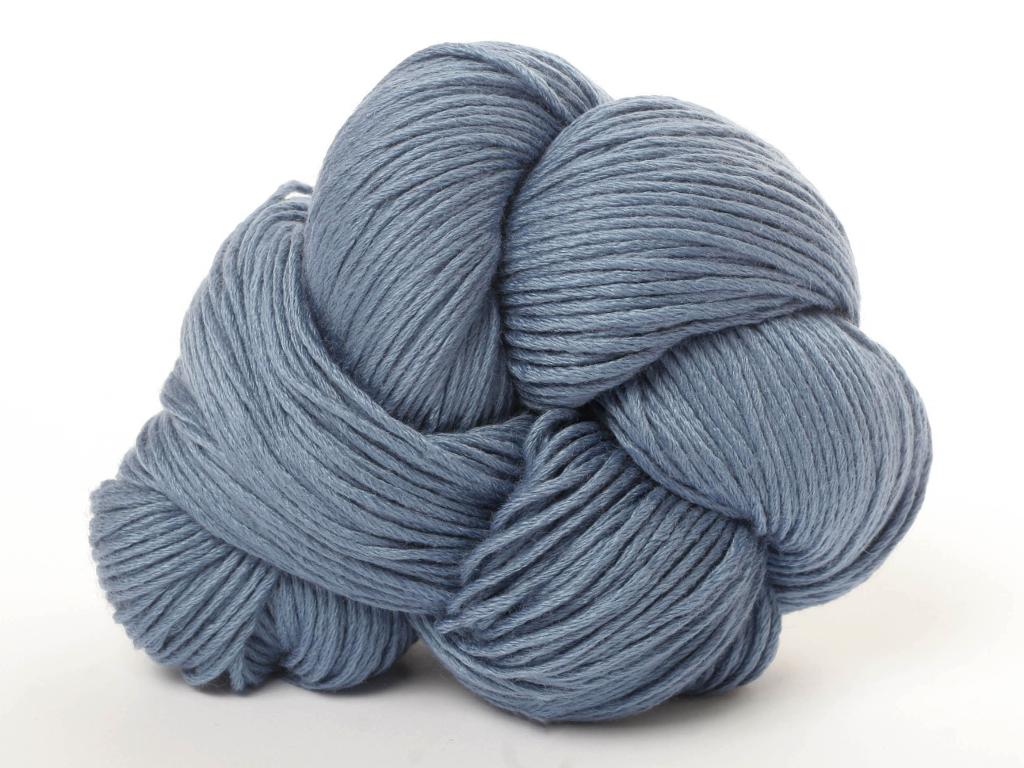 Smooth wool vs. coarse wool
The itch you feel when you use coarse wool happens when the ends of the wool fiber rub against your skin. It can cause itching and sometimes even make your skin to break out in a rash. Yuck! A coarse wool likely has shorter fibers that stick out, rubbing more against your skin.
Wool yarns can be spun in two ways: worsted and woolen. Here's the difference:
Worsted: To get a smoother yarn, the fibers need to be long and lie parallel to each other. Worsted spinning will achieve this, with fibers that are about the same length and run parallel.
Woolen: Woolen yarns have a variation of long and short fibers that go in different directions, which makes the yarn feel a bit rougher.
Of course, there's much more to be said about how the yarns are spun differently, but for itchy-wool purposes, you really just need to know the basics.
So other than feeling the yarn, how can we look at the label and know if it's going to be itchy?
One piece of advice is to use merino wool. Cascade Venezia Worsted Yarn is 70% merino wool and 30% mulberry silk, doubling the comfort factor by adding that silk in there. Blends are a good compromise, too. Choose wool that's blended with fibers that you know to be soft and silky. That combination will reduce the itch factor.
According to Devon Fine Fibres, a farm producing cashmere, mohair and wool, the key to choosing wool is quality. Not all merino wool is going to be high-quality no-itch, so buying from reputable yarn companies is a good idea. 
Other itch factors
There are other factors besides the coarseness of wool that can make you itchy, and most of them have nothing at all to do with being allergic to wool.
Look out for these signs next time you feel the itch. Maybe your yarn isn't to blame!
Temperature: Obviously you won't be wearing a wool sweater in the middle of summer. But if it's winter and it's hot in the room, that can make your sweater more itchy.
Skin conditions: If you already have a skin condition such as eczema, you're probably more likely to itch, even if you're wearing a high-quality wool.
Thick vs. thin skin: Thin-skinned wool wearers are more likely to feel a prick than say, someone who has thicker skin. That's why choosing wool for babies — who traditionally have much thinner skin than adults — is so important.
Have a sweater that has more issues than just itchy wool? Give your sweater a makeover in Carol Feller's Sweater Surgery Craftsy class. You'll learn how to add shaping, pockets, and even turn a sweater into a cardigan.
How do you make sure your wool yarn isn't itchy? Any favorite yarn types?