Shawls are one of my favorite projects to knit. They're fast compared to knitting a sweater, and they're a great opportunity to work with stitches and yarns that I haven't tried before.
Possibly the most overwhelming part of knitting a shawl (besides choosing a pattern, of course) is choosing the best yarn for shawls. And with this season being one of the most popular for knitting shawls, I've been thinking a lot about the best yarn for shawls lately.
Here are things to consider when choosing the best yarn for shawls.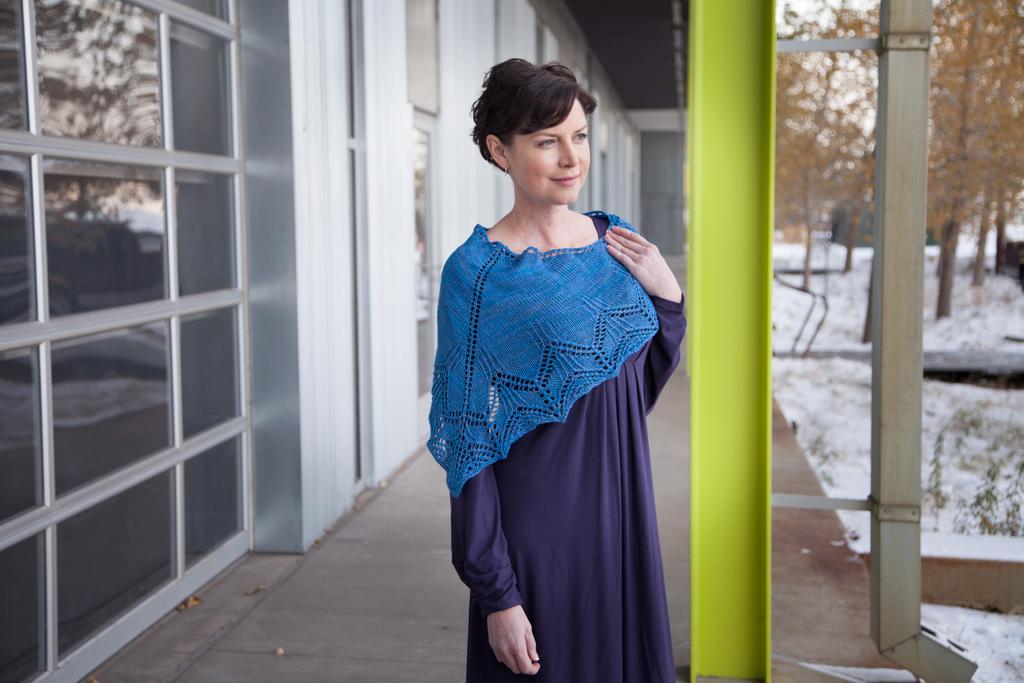 Waterspout Shawl Kit, available exclusively to students enrolled in My First Lace Shawl
Choosing a yarn weight
If you're using a pattern, check out the yarn weight that the pattern recommends. If you're not using the exact same yarn as the designer, you can substitute a similar yarn. But it's not always so simple.
Want to get super creative? You may be able to change up the yarn weight! Take a peek at the examples below  using the Waterspout Shawl, available exclusively to students enrolled in the My First Lace Shawl class. The shawl on the left was knit with a worsted-weight yarn, while the shawl on the right was knit with sock-weight yarn. Notice how the sock-weight shawl is smaller and more delicate looking. It also has a little more drape than the worsted-weight shawl. However, the worsted-weight shawl is heavier and therefore warmer than the sock-weight shawl. The heavier weight of the yarn also caused the shawl to be larger than the sock-weight shawl.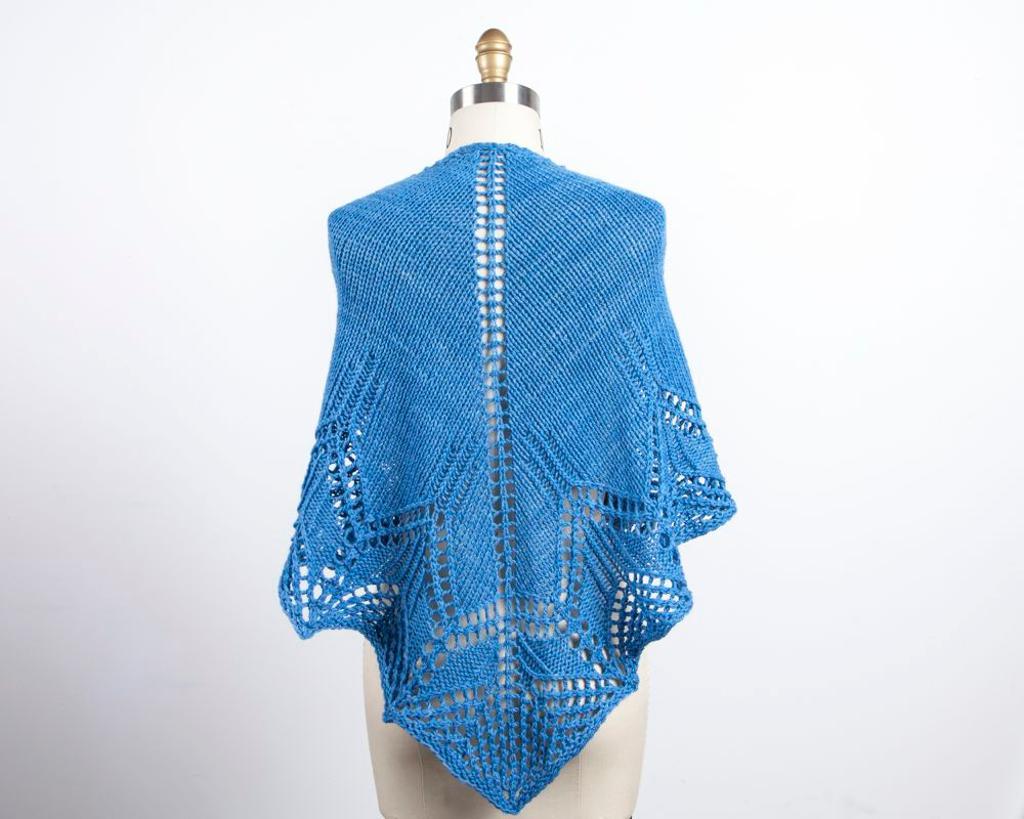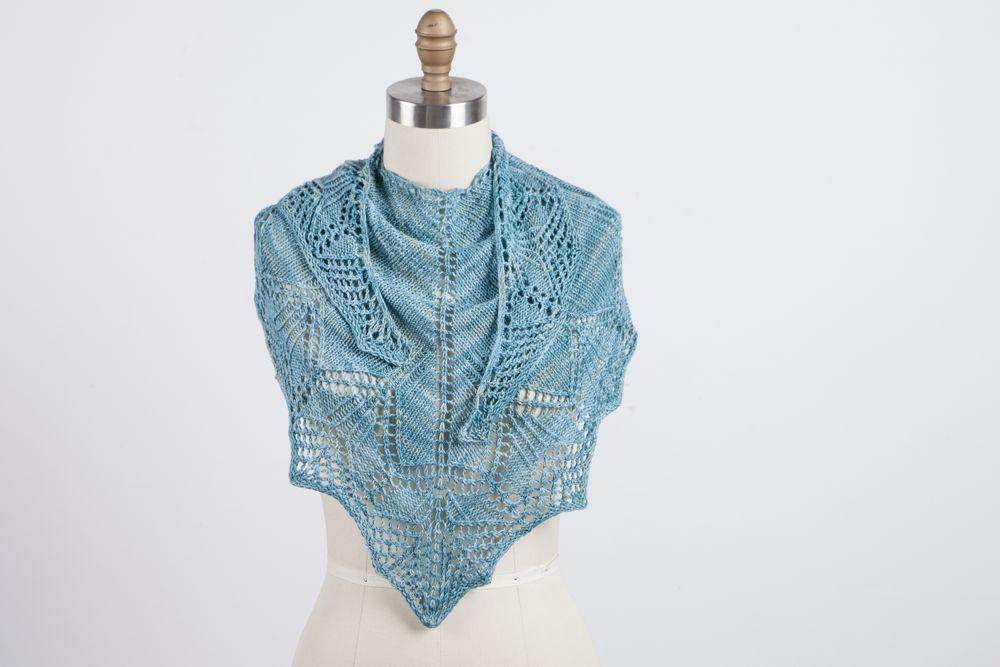 Photos via Craftsy instructor Anna Dalvi
Worsted-weight waterspout shawl (left) and sock-weight waterspout shawl
Lace-weight yarns are most common for knitting shawls, but that doesn't mean that you always have to stick to them. You should also consider how you plan to wear your shawl. Will you be wearing it under a coat, possibly even bunching it up around your neck? Then you might want to stay away from heavier weights like bulky and worsted-weight yarns. If you're going to wear the shawl on its own, then those heavier weights just might work.
The key to finding the right weight is to swatch before you begin. Test the drape of the swatch. Does the weight show off the stitches of the pattern? Does it match the style you're looking for? It's better to answer these questions before you start knitting.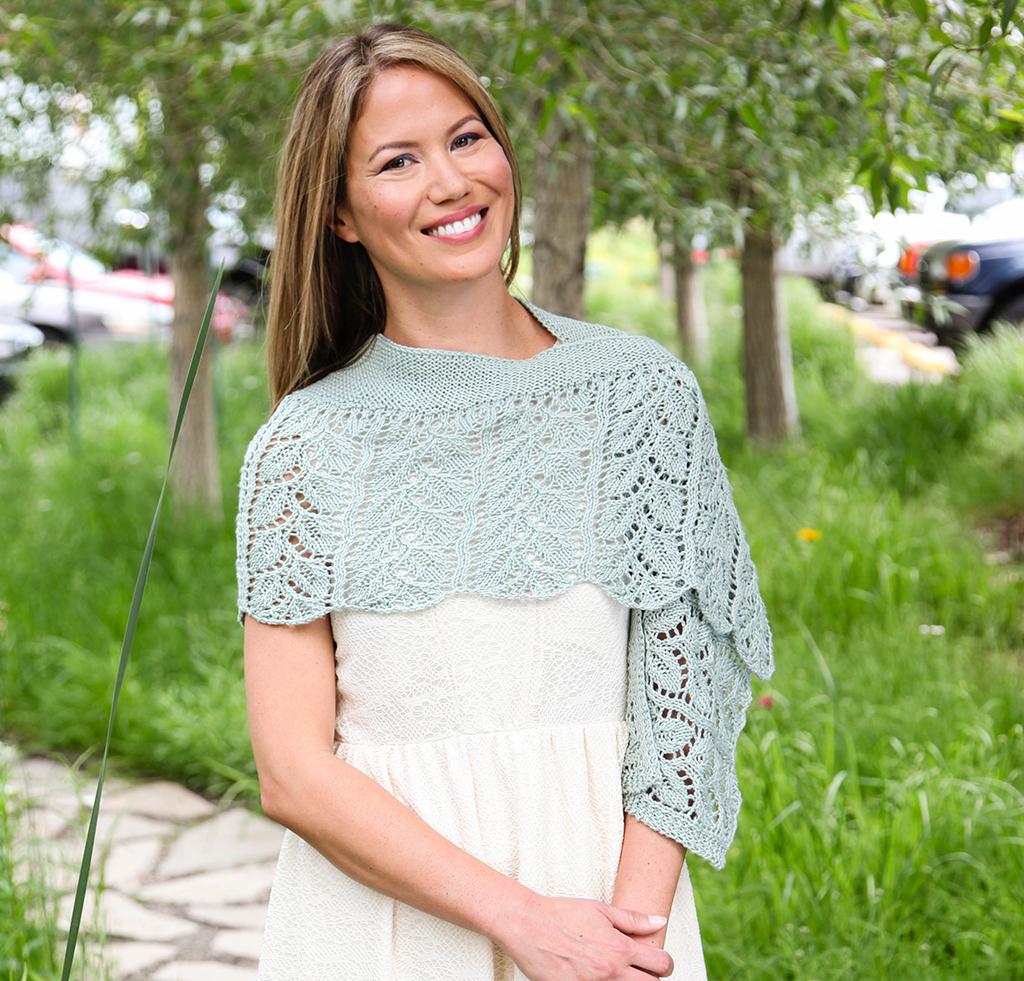 Rose Garden Shawl Kit
Choosing a fiber
When will you wear this shawl? Fibers like wool are great picks for winter accessories, while fibers like cotton and linen are better options for summer. The Rose Garden Shawl pictured above was knit with Cascade Ultra Pima Yarn, which is a 100% cotton yarn that's super breathable and ideal for warm weather.
If you're using a pattern, be careful when substituting different fibers. For example, if your pattern uses a wool and you substitute that wool for a cotton, that will change the entire look of the finished shawl. Like yarn weight, the fiber of the shawl will probably result in a different drape.
Check out the ply of the yarn, too. Yarns that don't have a lot of twist in them are often not the best choice for showing off stitches like cables and lace.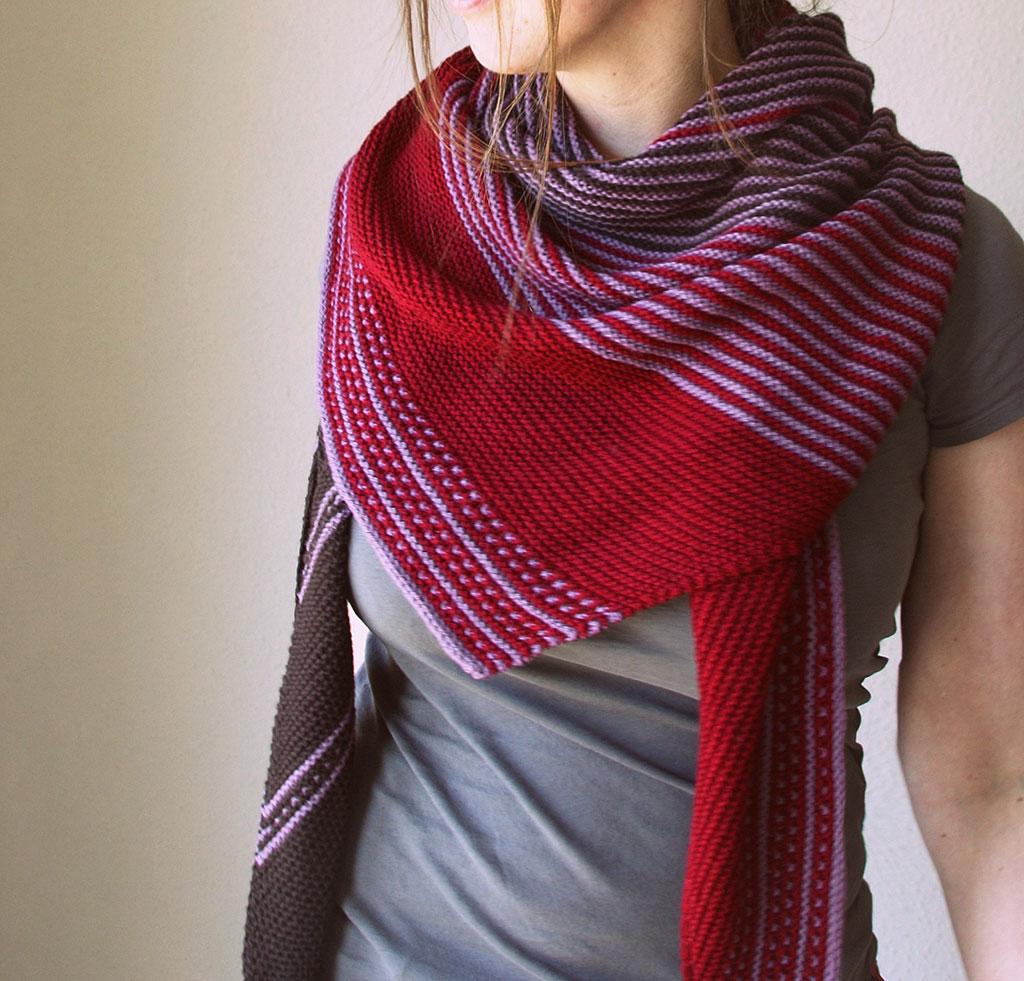 Drachenfels Shawl Kit
Choosing a yarn color
You feel that bit of relief when you finally narrow down your choice to a specific weight and fiber, but the decisions don't stop there! Choosing a color can often be just as difficult.
I tend to knit everything in blue and purple hues, just because those are my favorite colors. Neutrals can be great, too, because they match everything. But consider stepping out of your comfort zone for a shawl.
Don't limit your choice to just one color. Maybe your design could benefit from a whole palette of colors, like the