Have you ever tried to knitting a project that required a discontinued yarn or a yarn that was totally out of your price range? It's heartbreaking to want to recreate the exact project, only to have your dreams crushed when you can't find the right yarn. But don't worry! It's just a matter of knowing how to substitute yarn.
You can find yarn as lovely as the one your pattern's designer used.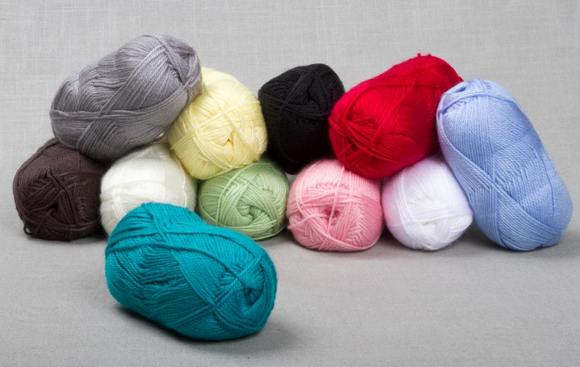 Cascade Cherb Aran Yarn
When I first started knitting, my biggest obstacle was yarn substitution. I had no idea what I was doing. A nice, warm wool hat could suddenly turn into a floppy, chilly nightmare when substituted with a linen yarn. I knitted legwarmers substituted with an improper gauge and halfway through discovered I could fit both my legs into one legwarmer. Substitution was especially troubling when I was trying to knit vintage patterns whose yarns were largely unheard of since 1960.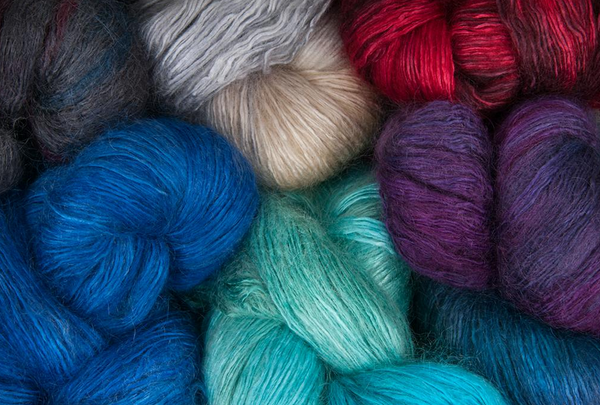 Artyarns Silk Rhapsody Light Yarn
I still find yarn substitution to be one of the trickier aspects of knitting, but I'm much more confident about my choices as I substitute more and more. Like anything else in knitting, you can learn from every substitution success and failure. Read these tips before you substitute the yarn in your next project.
Yarn gauge and weight
Take a look at the gauge the designer specified for the pattern. It's best if your yarn can match that gauge, otherwise you could run into trouble. For example, if your substitute yarn has a looser gauge than the pattern, a warm winter sweater could turn into an accidental see-thru sweater because of the open, loose stitches.
The first thing I do when browsing for substitutes is to take a look at yarns in the same weight category as the pattern's yarn. For example, if the pattern is knit with a bulky-weight yarn, I start my search in that weight category.
There are exceptions to this. Just because a yarn label's gauge doesn't match the pattern gauge, that doesn't mean it's not a good substitute. If you change your needle size, you could potentially achieve the same gauge as the pattern and everything will be just fine.
Use the weight category as a starting point. If you can't find anything you like, move to another category and try your luck by testing the gauge.
Fiber
Do you want your substitute yarn to feel exactly as the original yarn does? If so, you should use a similar fiber.
The most obvious example of this is wool. You're working on a sweater that's going to keep you warm through the winter, but you need to substitute the yarn. The original sweater is knitted with a wool yarn. Can you substitute a cotton yarn? You could, but you wouldn't be nearly as warm as you would be in that wool! Think about the purpose of your project and what you'll use it for. That will help you determine whether you should match the fiber exactly, or if you can go in another direction.
Fiber not only applies to something like warmth; it also applies to drape. Remember that yarns like cotton won't stretch as easily as yarns like wool, so that's something else to keep in mind.
Some yarns are a little stiffer than others, too. The shawl that drapes so beautifully on the model may not drape as great on you if you don't use a similar fiber.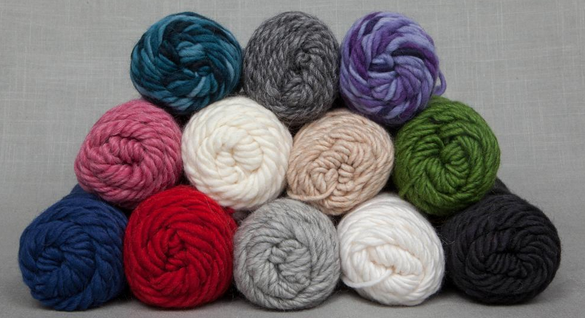 Brown Sheep Lamb's Pride Bulky Yarn
Yardage
Don't forget that the substitute yarn and the pattern yarn are probably sold in different yardages. Once you find your substitute, you'll need to calculate the yardage to make sure you're buying enough yarn.
The most accurate way to figure out how much yardage you'll need is to check out the length of the pattern yarn. If the pattern yarn requires 4 skeins of yarn and each skein contains 130 yards of yarn, multiply 4 skeins x 130 yards to get 544 yards. That's the total amount of yarn you'll need to buy in your substitute yarn.
Swatch, Swatch Again
Swatch your substitute yarn and see how it compares to the pattern. Does the gauge match up? Can you tell how it will hang if it's a garment? Always make sure to test the the drape of your knitted swatch. Keep swatching until you reach a match you're happy with.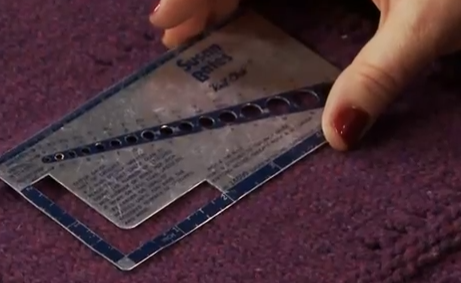 Amy Herzog measures a knitted swatch
Consult Your Local Yarn Store
If you don't want to keep buying different yarns to test, talk to the employees at your local yarn shop. They may let you test certain yarns, and they can be great resources when you need help substituting a yarn. They're familiar with a big range of yarns, and it's possible they've even worked with the yarn you're trying to substitute.
Ask Around
We knitters love to share advice, especially when it involves yarn choices. When I'm in doubt about a specific yarn, I try to find other knitters who may have substituted that same yarn to see how it turned out for them. Often knitters will blog about projects and have useful advice regarding the yarn they used. Take a look at how their project compares to the one you're working on in terms of drape and gauge.
You can also look up specific projects to see what other yarns knitters have used for that pattern. You'll know right away whether you like the drape and overall look of the yarn.
Another online resource I find helpful is Yarndex. You can look up nearly any yarn there — even discontinued yarns — and find out information like weight, gauge, fiber, and everything else you need to know to compare a substitution. You can also search using criteria like weight and fiber content to browse substitution options. If you know you need a bulky wool, for example, you can put both those into the search and see all the yarns that meet those requirements.