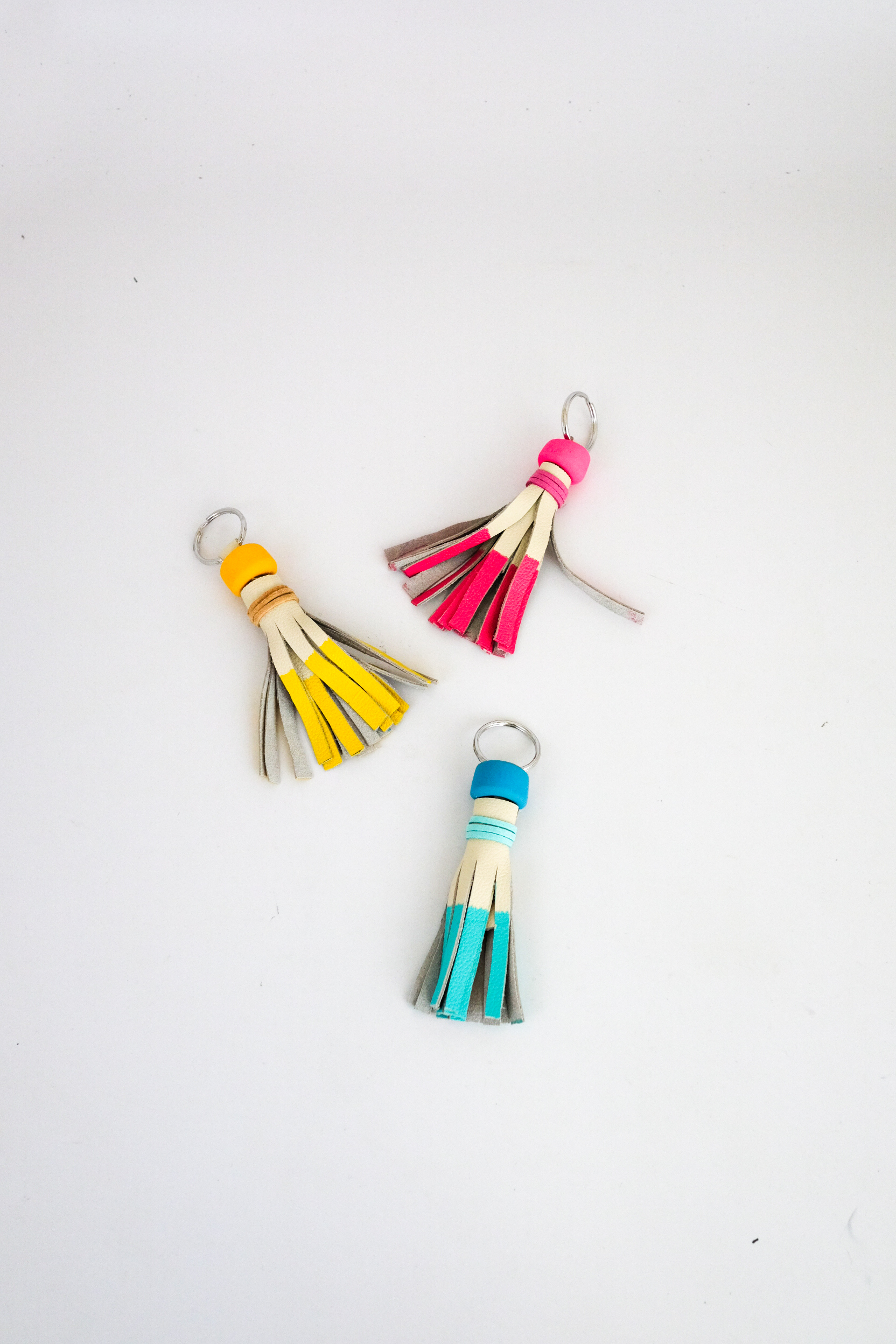 A cute keychain is the perfect way to add a little flair to something you use every day. Even better: Make it yourself! This painted leather tassel created by Courtney Pilgrim of My Friend Court is perfect for rounding up your keys, hanging off a backpack, or even gifting to friends.
Leather Keychain
Level: Easy
What You Need
Leather piece
Ruler
Marker
Tape (washi or masking works!)
Paint
Paint brush
Leather fabric scissors or X-ACTO knife
Craft glue
Key ring
Colorful wooden bead
Instructions
1. Cut Out a Rectangle
With a ruler or straight edge as a guide, use a pencil or marker to draw a 4-inch by 8-inch rectangle on the back side of your leather.
2. Tape and Paint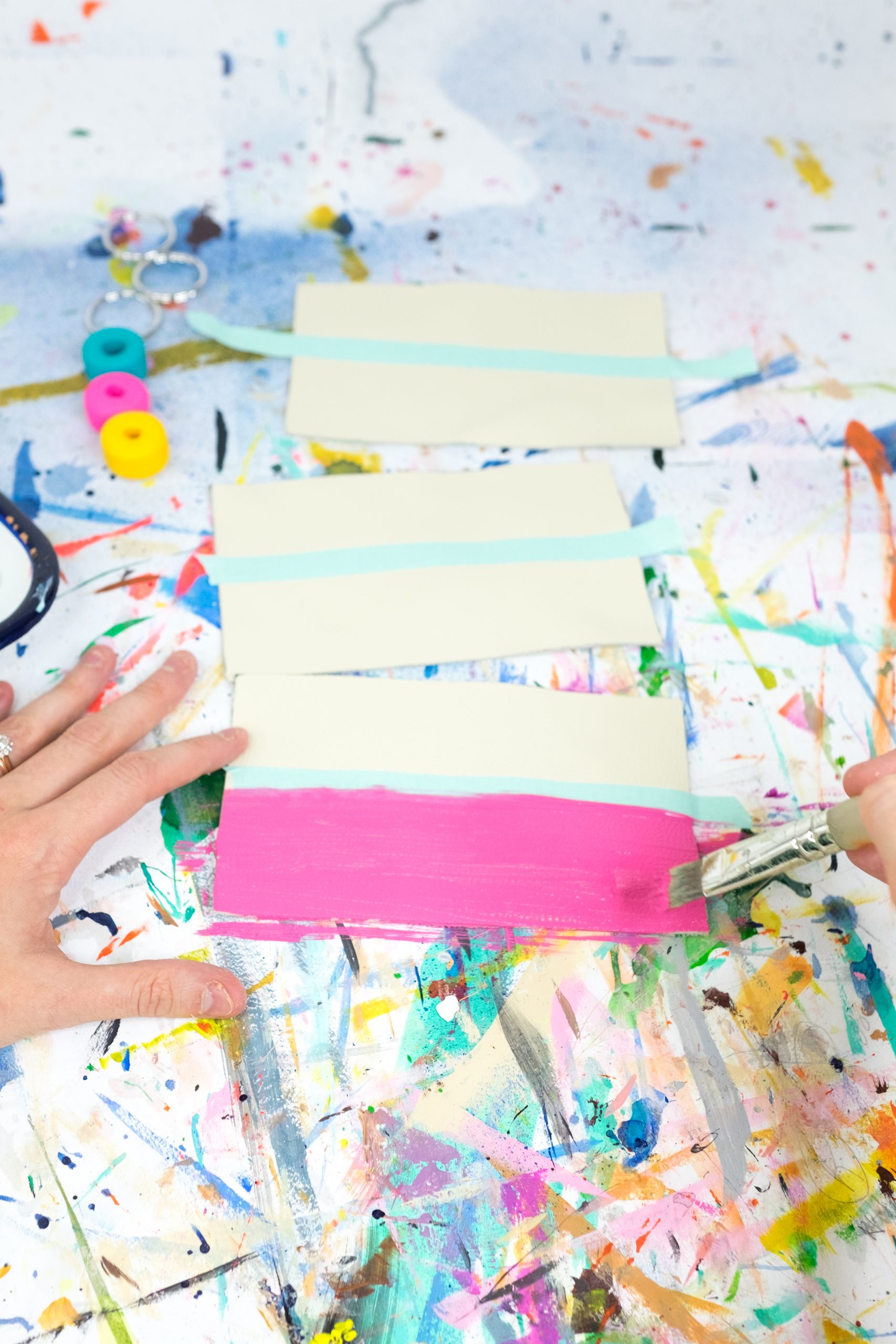 Create a color dip-dye effect by taping off the leather near the middle of the rectangle, then painting below it. (You can also skip the tape and let your brush strokes fade up for an ombré look.)
3. Make the Fringe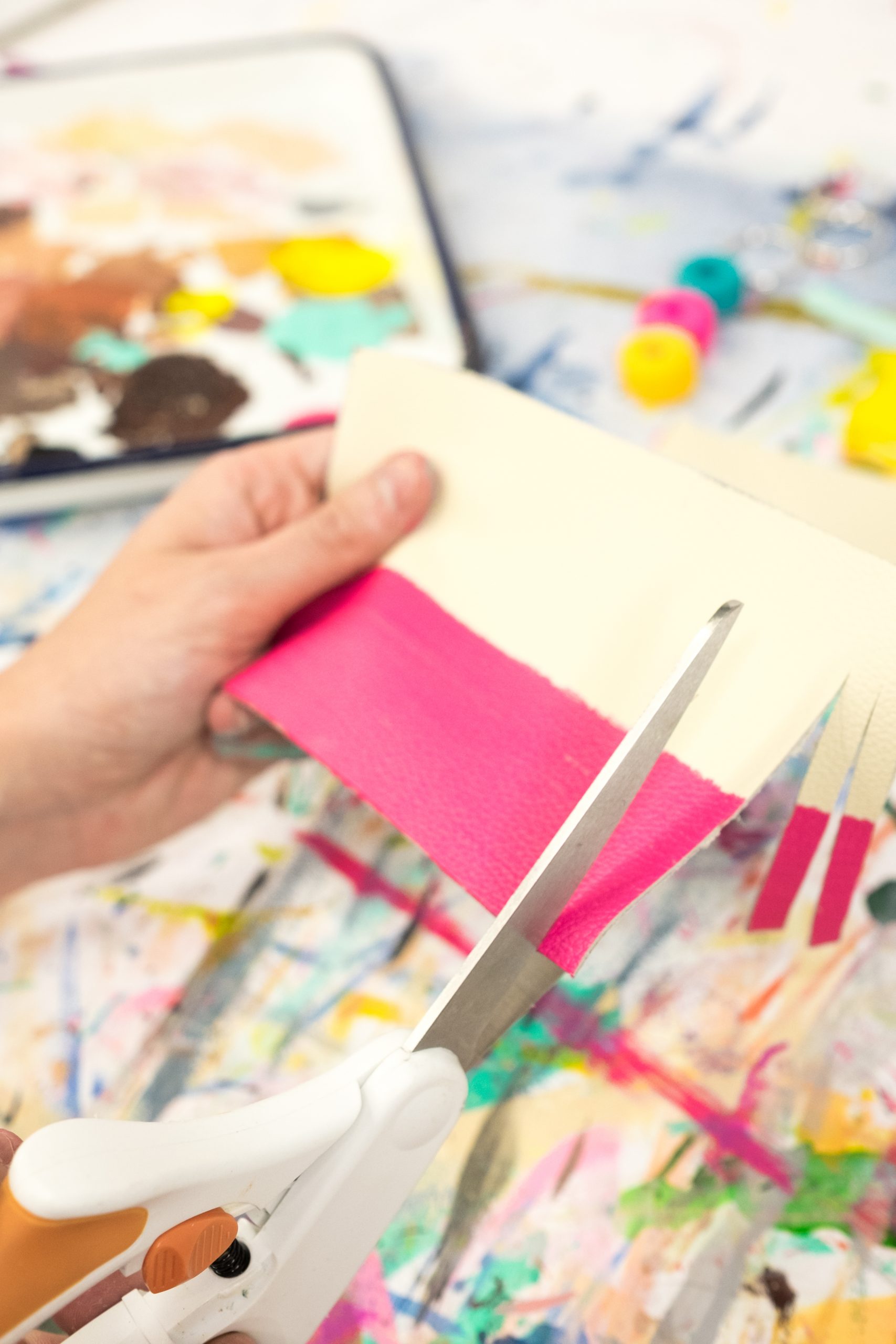 Once your paint dries, peel the the tape off and use leather fabric scissors to cut slits about ⅛-inch wide across the length of the leather. Stop the slits about an inch from the top edge.
4. Add the Glue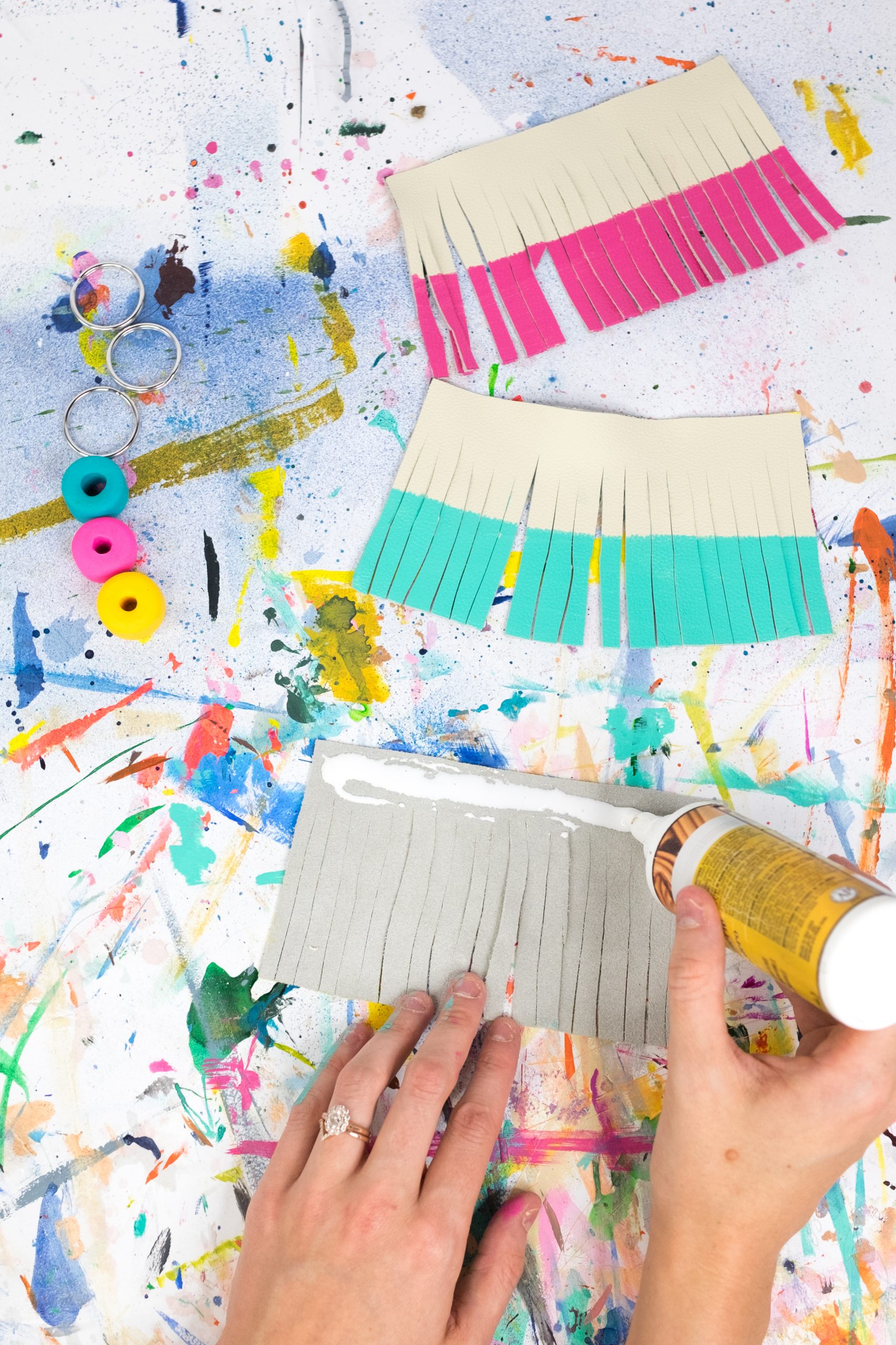 Flip the fringe over and add a line of craft glue across the top edge that you didn't cut.
5. Bead It Up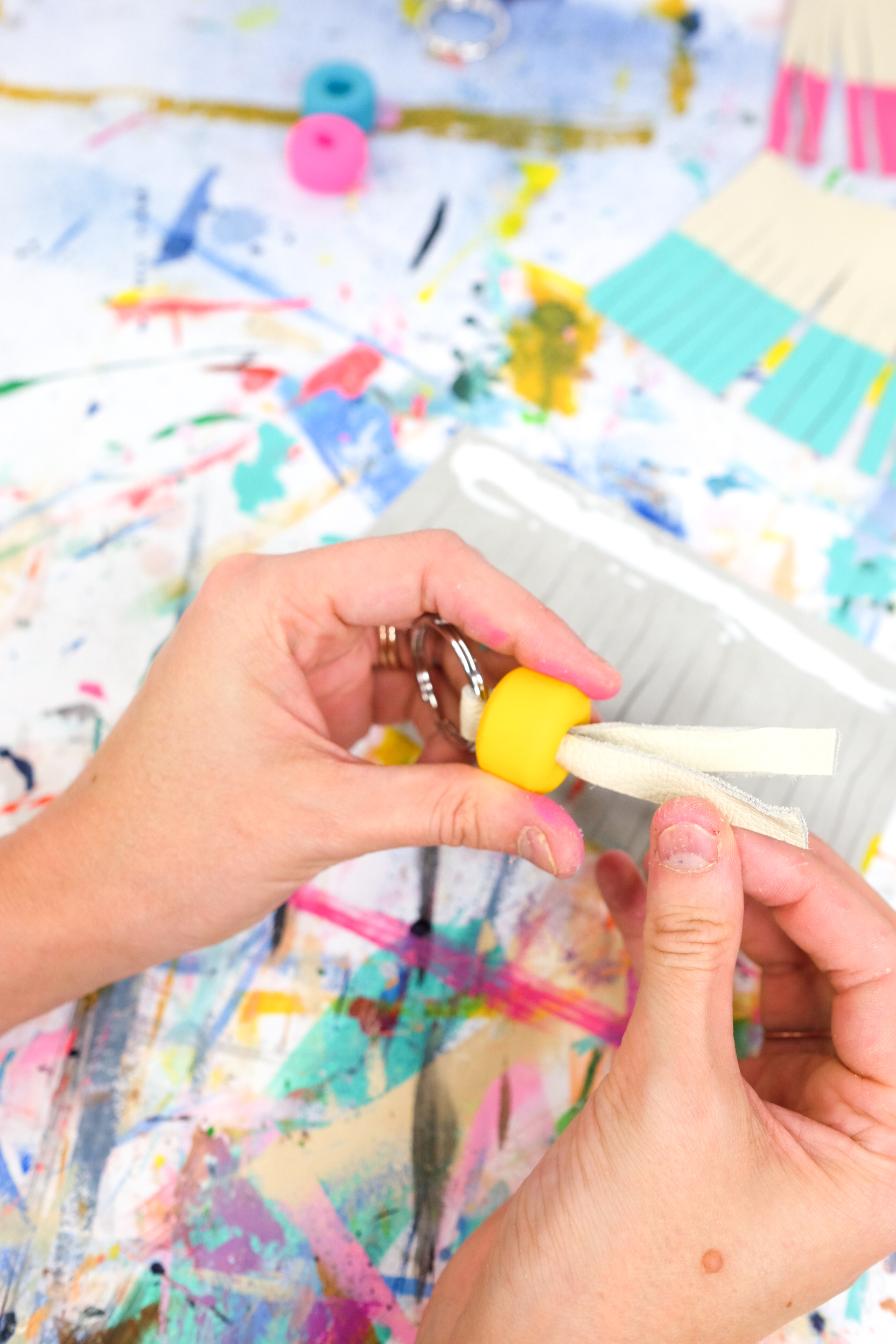 Cut and loop a small strip of leather through a key ring and add a colorful bead to match.
6. Assemble Your Keychain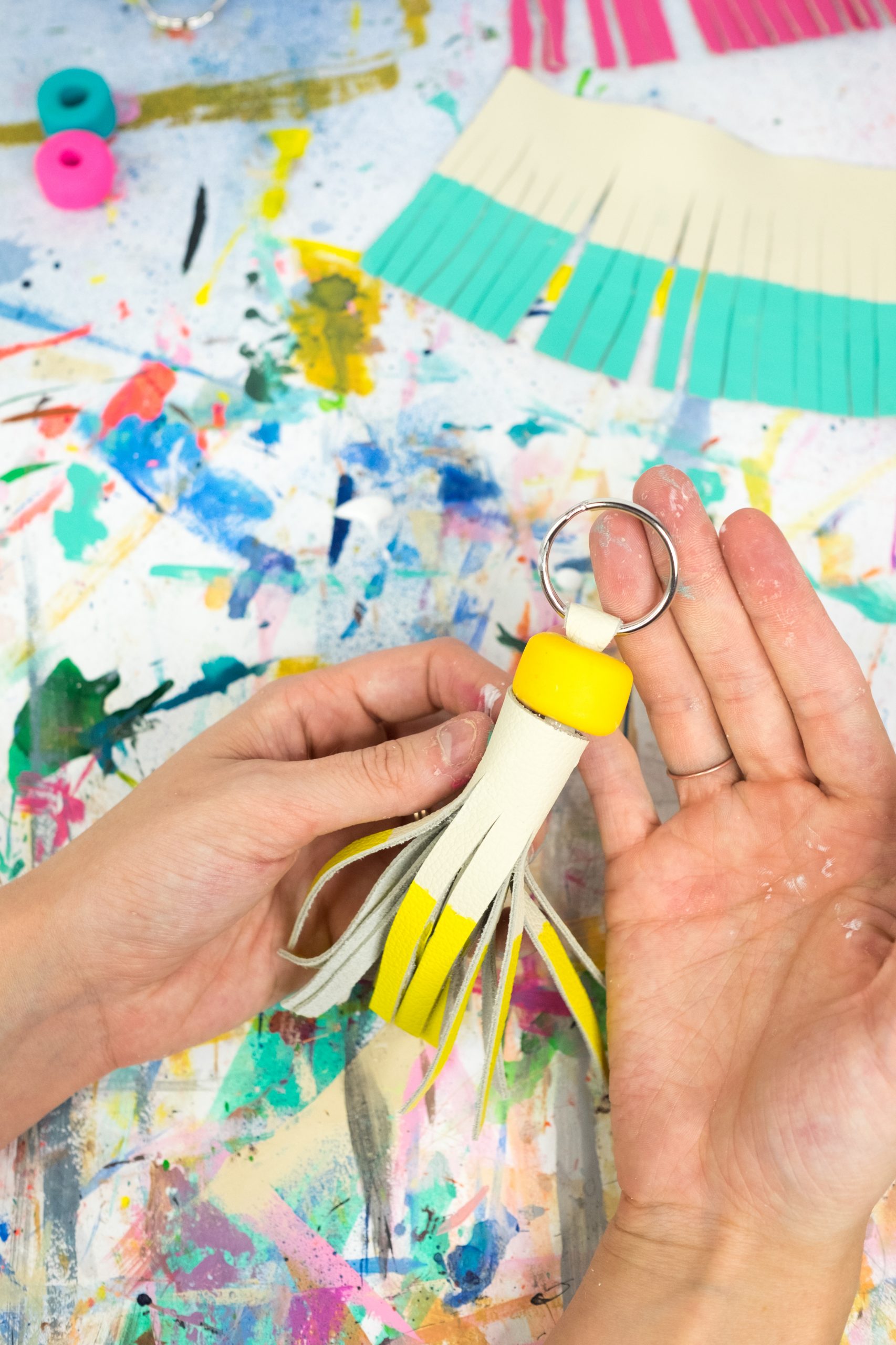 Use the tail of leather sticking out from the bead to start rolling up your tassel, pressing along the way so the glue adheres. Do your best to keep it tight while you roll it up! Leave the tassel as is, or add a colorful leather cord wrapped around the top to finish it off.
Photos by Courtney Pilgrim