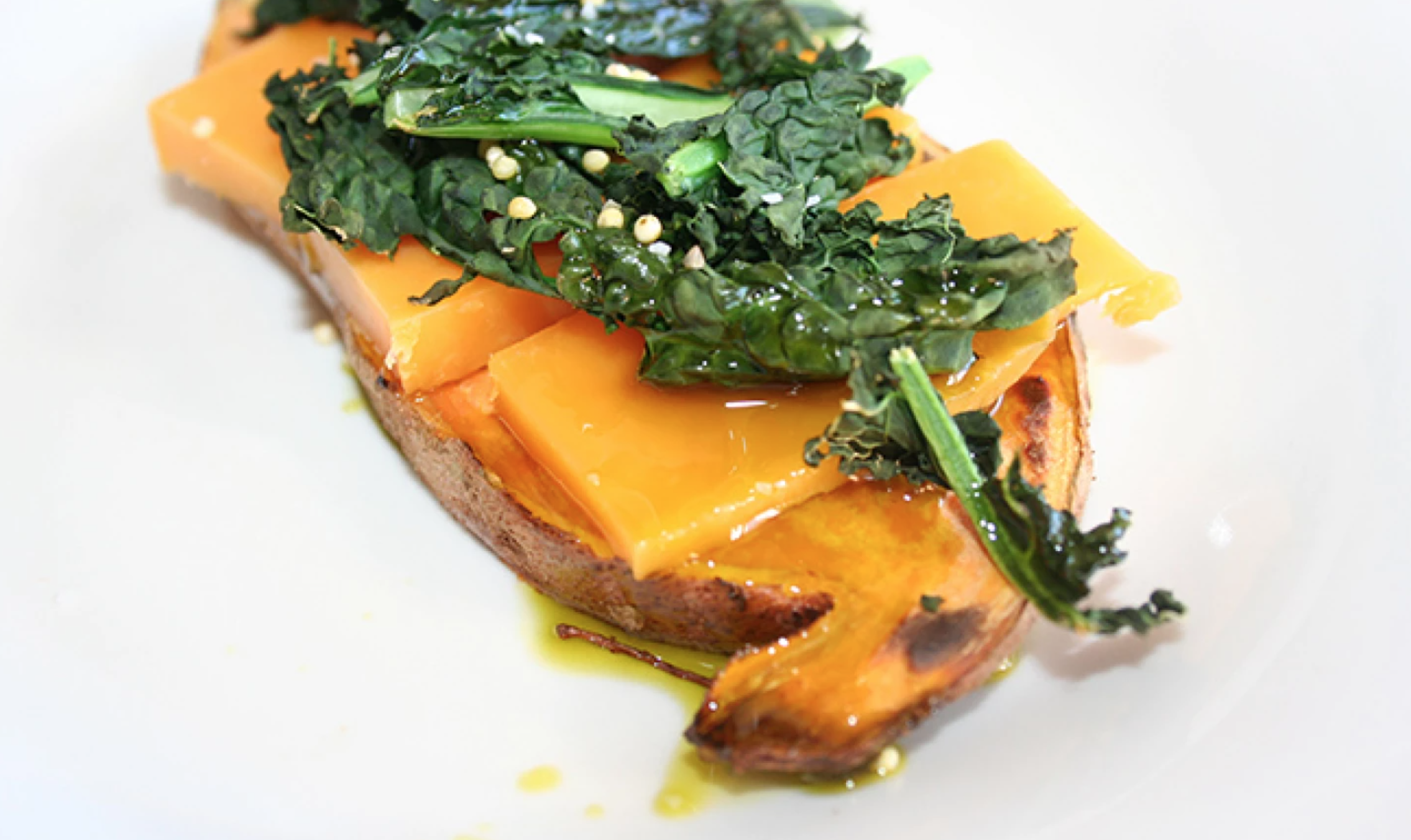 Are you still eating toast for breakfast? It's time to try something new: sweet potato toast.
On top of being vegan and gluten-free, sweet potato toast (made from lengthwise cuts of sweet potatoes) is soft on the inside, crispy on the outside and can be personalized with your favorite toppings. From mashed avocado to cheese to eggs and bacon, the only limit to this recipe is your creativity (and your appetite).
Sweet Potato Toast
What You Need
Sweet potato
Your desired toppings
Instructions
1. Prep
Rinse a long oval sweet potato and dry it completely. You can peel it or leave the skin on — whatever you prefer.
2. Cut
Cut the potato lengthwise into slices about ¼" thick. If you have more slices than you can eat in one sitting, just place the excess in an airtight bag and refrigerate. The potato will keep for up to three days.
3. Cook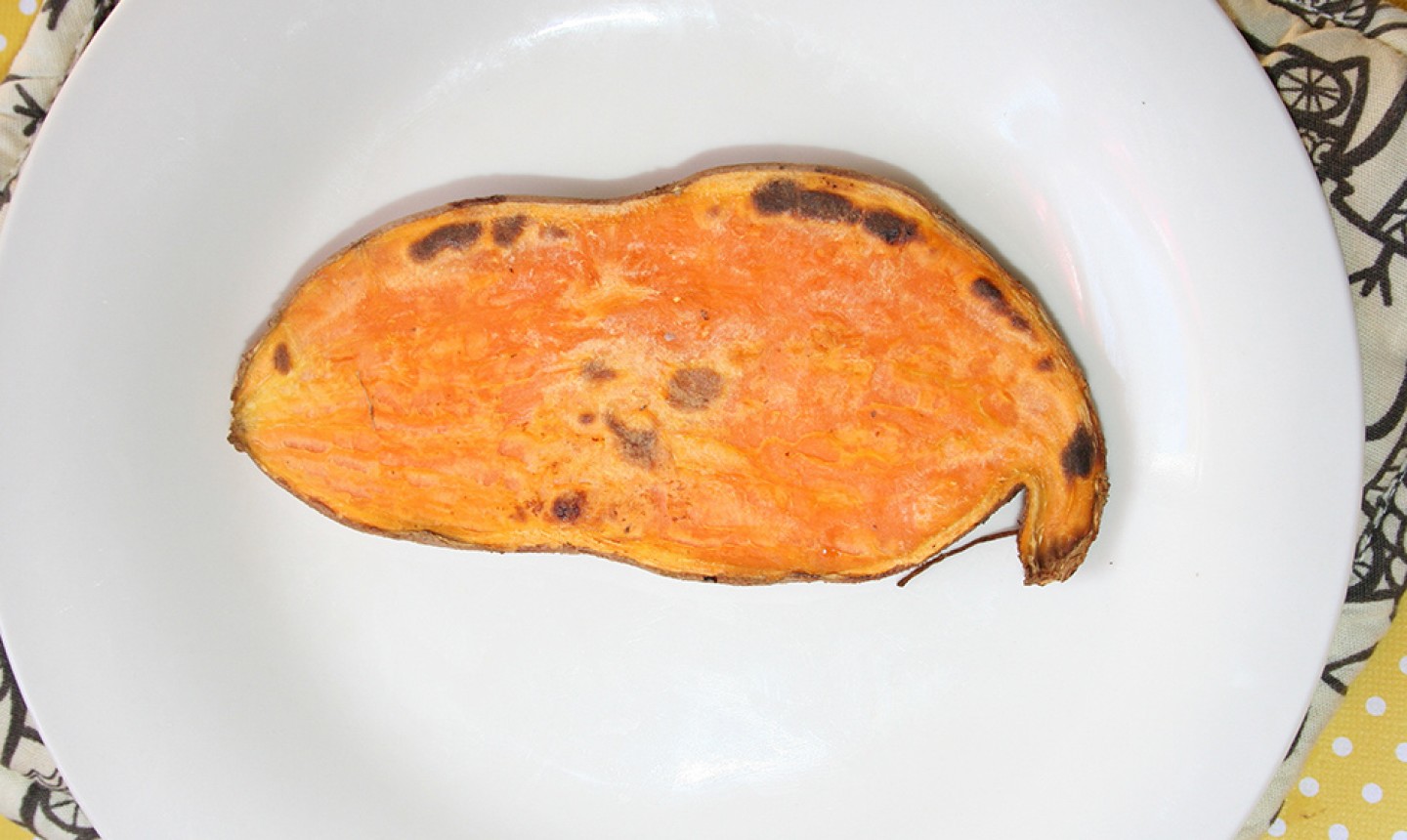 There are a few different ways you can cook your potatoes:
In the Toaster
Place the sweet potato slices in your toaster and toast on the highest possible setting. It may require 2-3 cycles in the toaster, and you might want to rotate the slices between each round of toasting to cook them fully.
In the Toaster Oven
Place the slices on the rack in your toaster oven and cook on the highest possible setting for about 5 minutes.
In the Oven
Preheat your oven to 450 F. Place the sweet potato slices on a baking sheet and bake for 5-10 minutes, or until softened and toasted to your liking. To ensure even baking, flip at the 2-3 minute mark.
4. Top It Off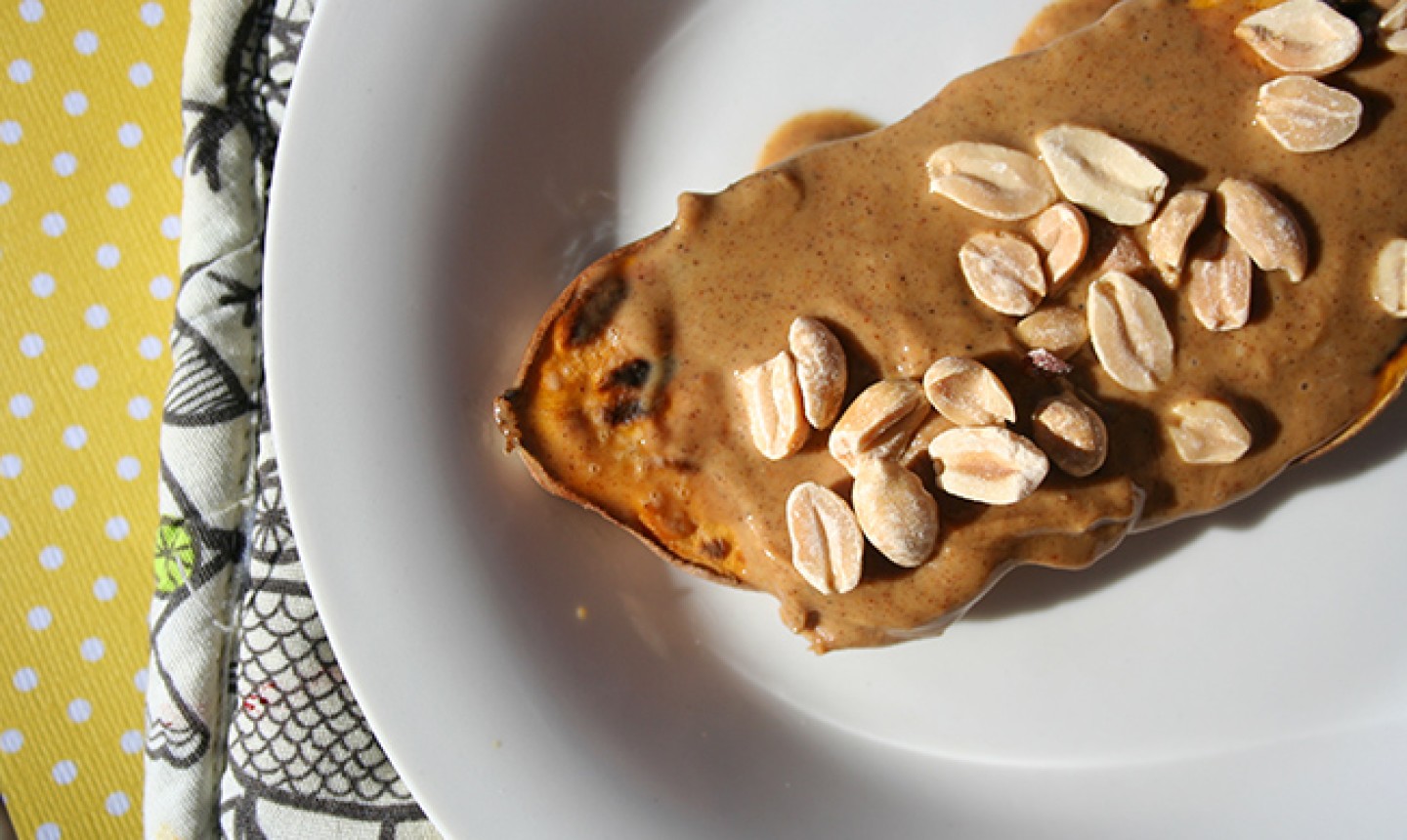 After the sweet potato is toasted, let it cool briefly before topping. But don't leave it for too long — you're gonna want to eat this warm.
Again, you can top your potato with anything you want, but here are some tasty combos:
Peanut Butter
PB + SP is a killer combo! Spread the creamy condiment over your slice and top it with some roasted peanuts for a little added crunch. You can also throw on some banana slices if you're feeling wild.
Eggs, Any Way
Whether scrambled, over-easy or poached, an egg is the perfect topping for sweet potato toast (especially for breakfast).
Cheese and Veggies
A combo of melty cheese and grilled or roasted vegetables is so, so yummy. Try topping yours with some sharp cheddar and garnish with with oven-roasted kale. Nutritious and delicious!
Butter and Jam
Sweet potato toast is tasty on its own; serving it simply with a little butter (and maybe some jam) on top is a perfect way to enjoy the natural flavor.
Breakfast Meat
Bacon and sausage are a great savory complements to the natural sweetness of the sweet potato toast. Add an egg or cheese to make it an open-faced breakfast sandwich!