Did you know that living in a cluttered environment can increase stress levels? Even scientists agree! According to Psychology Today, "Messy homes and work spaces leave us feeling anxious, helpless and overwhelmed." Crafters know that taming an overflowing supplies stash and corralling works in progress can be a challenge, but a little craft organization can make a big difference!
In this week's Stress-Relief Sunday, we have tips to help sewers, quilters and embroiderers reduce craft-room clutter and de-stress with some clutter-busting patterns and our best organization tips!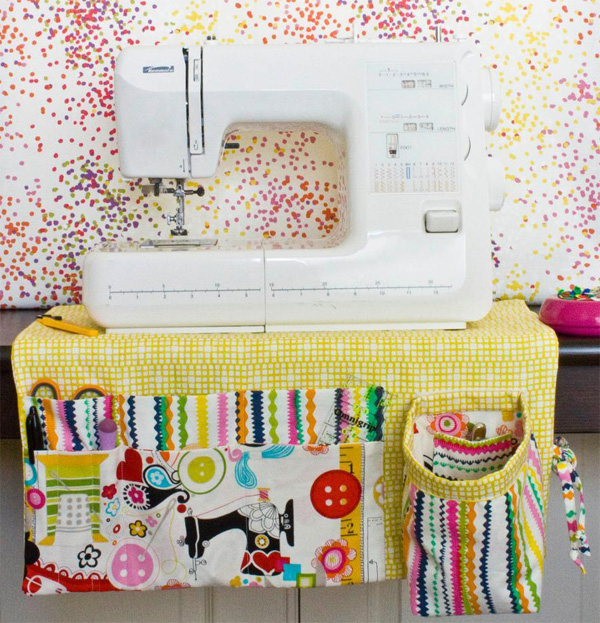 Photo via Bluprint member Scxhlosser Designs
Sew your sewing room back on track
Is your sewing room filled with little odds and ends that fill up your sewing table, cutting table and every available work surface? Learn to sew clever tool caddies that keep your sewing notions out of sight, out of mind when not in use. From a thread catcher to a clever caddy for stabilizer, these four patterns will clear your clutter and get you in the mood to sew again.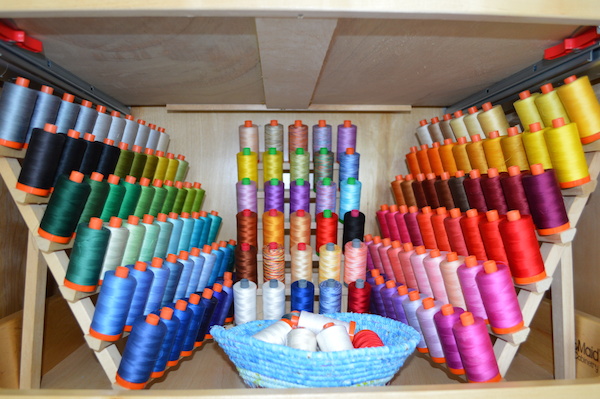 Photo via Bluprint instructor Kimberly Einmo
Top-secret craft organization tips
How do you store your fabric? What do you keep next to your sewing machine at all times? Learn how to restore order to everything in your sewing room, from your rulers to colorful spools of thread! Our Bluprint instructors spill their top craft room organization tips in this great article.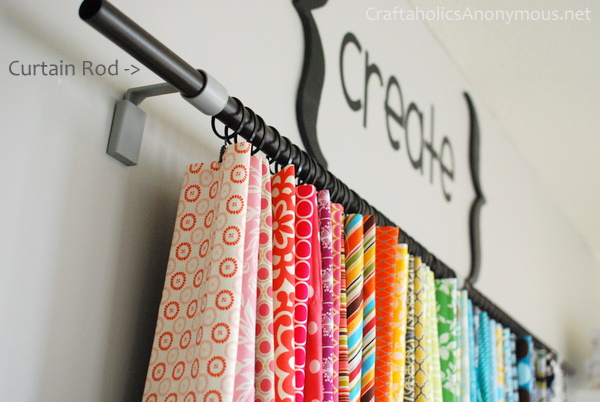 Photo via Craftaholics Anonymous
Fabric organization hacks you'll love
Learn how a curtain rod, a filing cabinet and even an old cassette tape holder can help you organize your fabric stash. These craft room organization hacks will turn your fabric pile from an eyesore to an inspiration! Imagine how many more projects you'd be inspired to sew if your fat quarters and yardage became a decorative element of your room instead of something you try to keep hidden in drawers.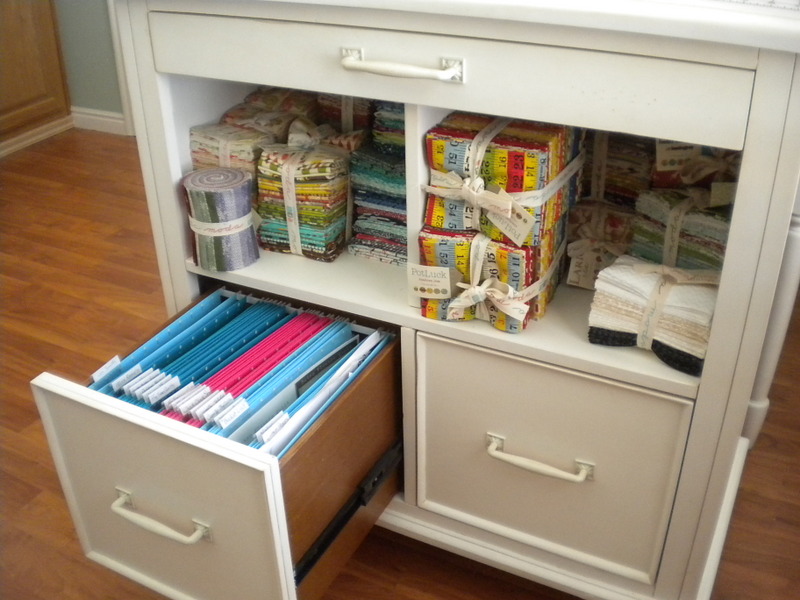 Photo via Sherri McConnell
Create a fabric storage system
If you are lucky enough to have your own room dedicated to sewing, quilting or crafts, you know how quickly surfaces can become cluttered and unusable! Learn how to create a system for organizing pattern sheets, works-in-progress and that favorite pair of scissors you want to use every day. It's simpler than you might think!
Get Fabric You'll Love, Fast!