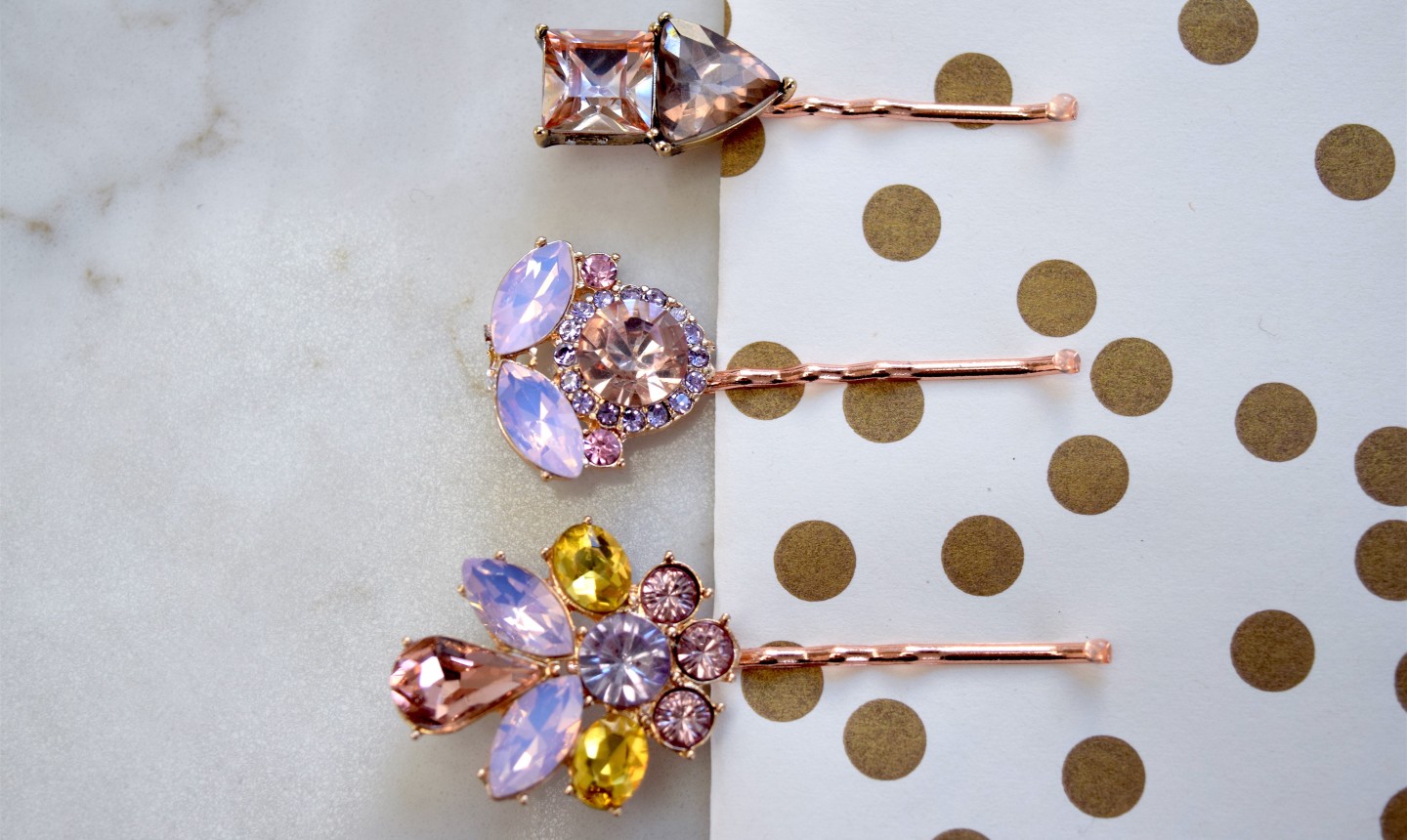 Bring a little extra sparkle to your look with these gem-studded bobby pins. They're so easy, you'll want to make a few for yourself and a bunch for your besties.
Custom Jeweled Barrettes
Level: Easy
What You Need
Rose gold bobby pins
Costume jewelry (raid your jewelry box!)
Jewelry wire cutters
E-6000 glue
Instructions
1. Pick Out Your Jewelry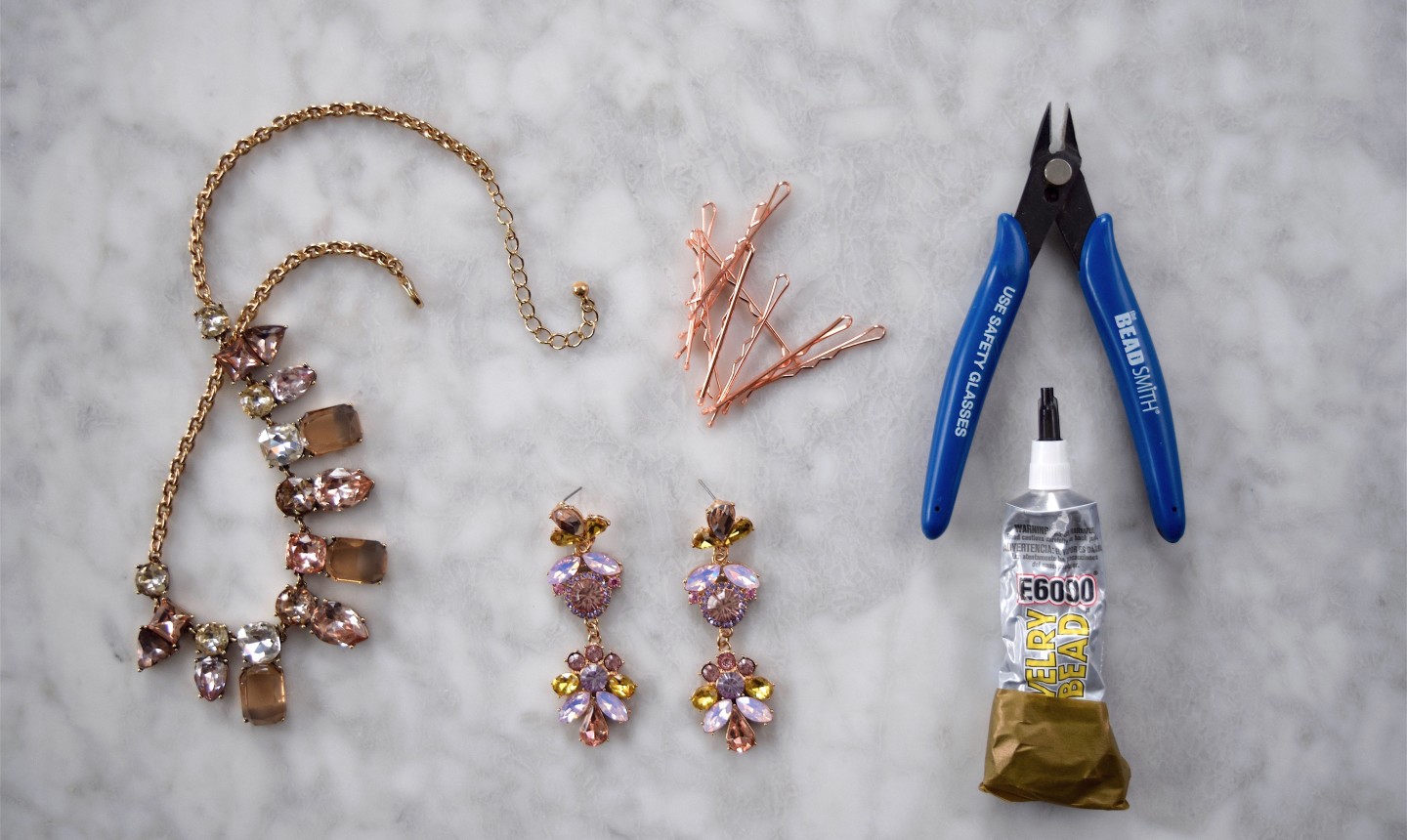 First thing's first: Pick out some jewelry that fits your vibe. If you don't have a stash of costume cast-offs, scour the sale rack at your local department store, inexpensive mall stores or even the thrift shop. (The necklace and earrings used here came from Forever 21.)
2. Take It All Apart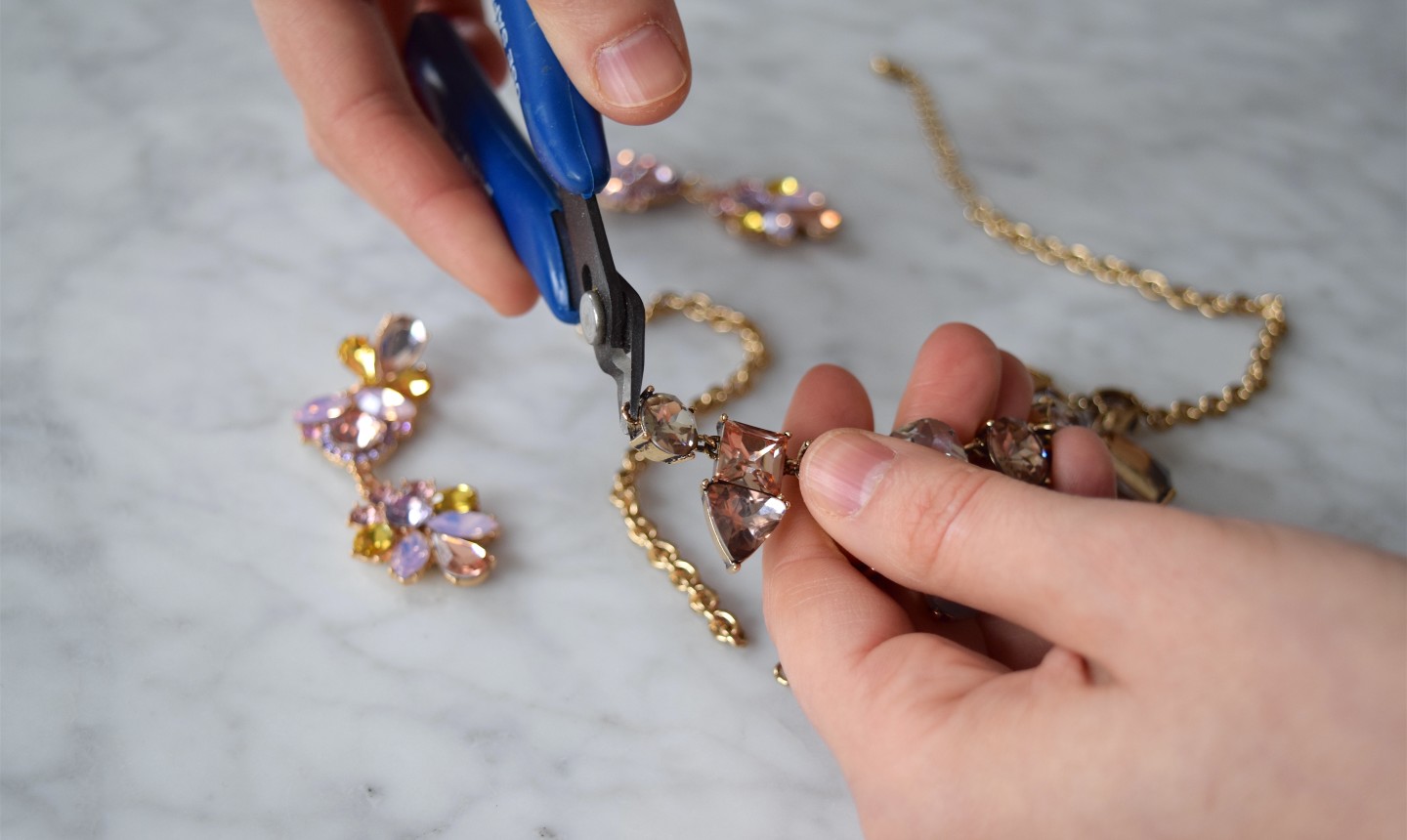 Use your jewelry wire cutters to disassemble that statement jewelry — snip the backs off of earrings, isolate your favorite stones or clusters of stones, etc. If there are any jagged edges from where metal prongs used to be, just use your wire cutters to trim them down.
3. Glue Together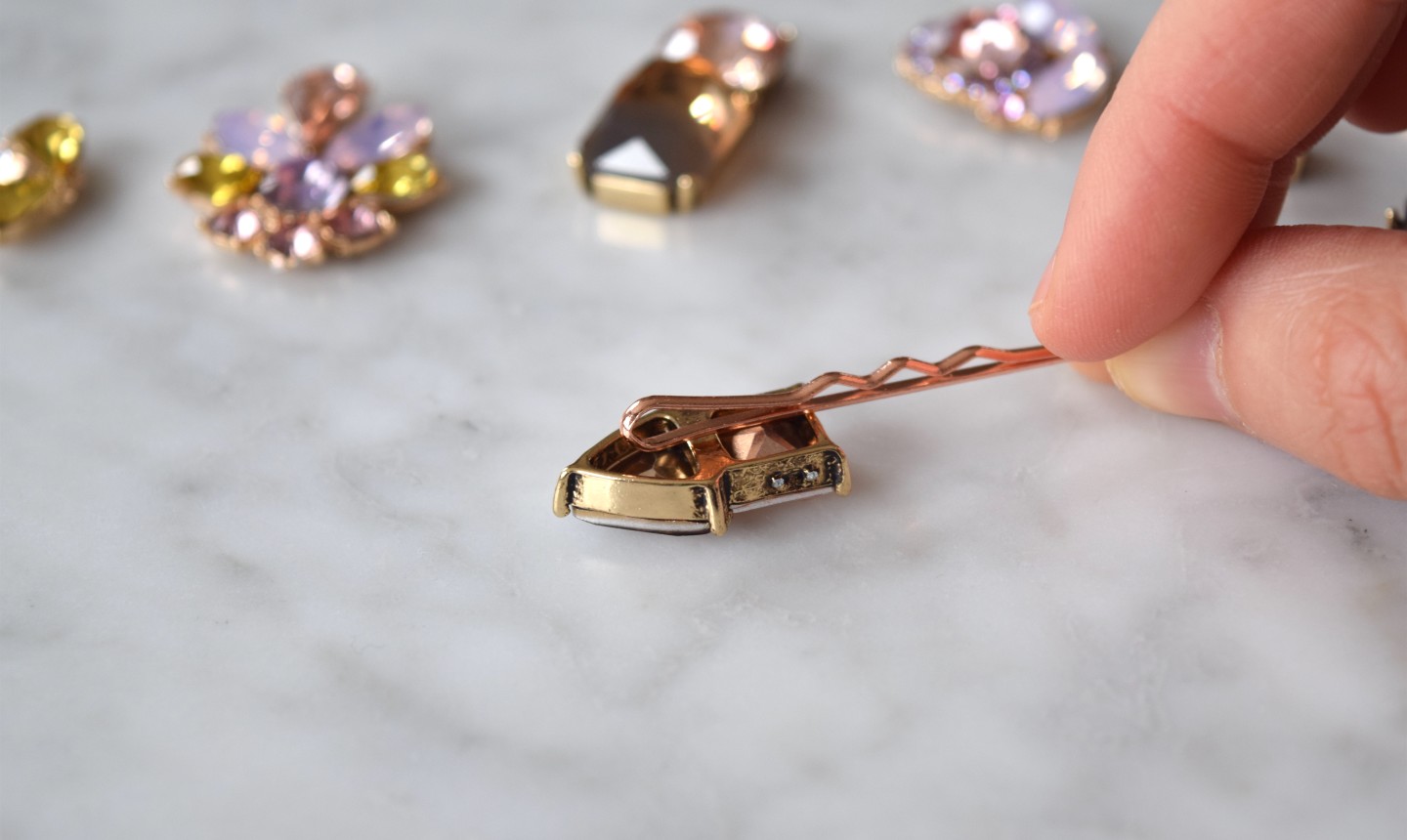 After playing around with how you'd like your stones to be placed on your bobby pin, squeeze a small drop of E-6000 glue onto the back of your stone. Then, press the end of your bobby pin into the glue drop.
4. Let It Dry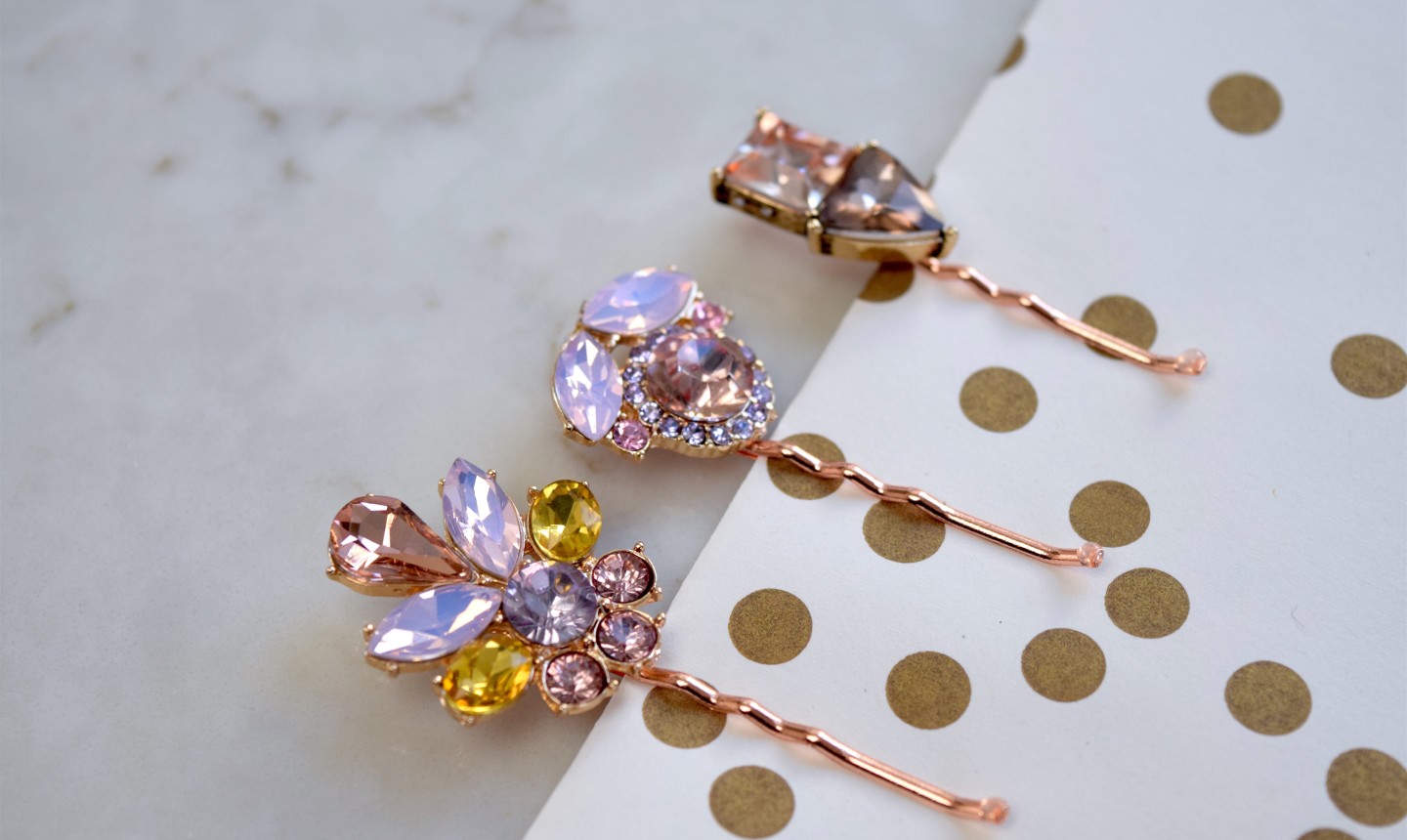 Set the bobby pin aside to dry for at least one hour. Now you're ready to rock and roll!
Photos by Alison Caporimo.