Spring is here, and with it comes lots of pastel-hued sweet treats. If you're planning to create impressive cookies this season, but are stuck for an idea or two, look no further! From antique details to embroidery inspiration, here are five trendy spring cookie decorating ideas you'll be seeing lots of this season.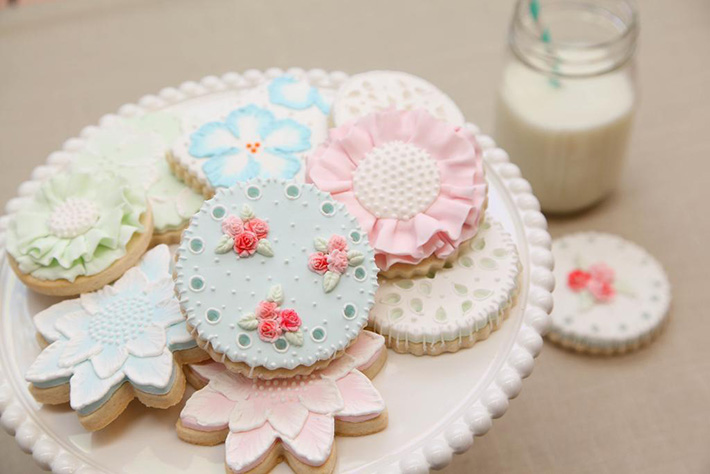 Photo via Autumn Carpenter
1. Embroidery-inspired details 
There's something about the wonderfully dainty details and textures of embroidery that lends itself perfectly to pretty pastel sweets. Adding eyelet, brush embroidery or small French knot–inspired designs to your cookies can give them a super sweet appeal, like in the pretty cookies seen above. 
Give this technique a try for yourself with our FREE brush embroidery cookies tutorial!
Photo via Amber Spiegel
2. Antique-style Easter Eggs
Fun Easter eggs are definitely a popular motif when the spring season rolls around. Instead of decorating your freshly baked sugar cookies with the usual polka dot, stripe or crack shell details why not turn your sweet treats in antique inspired beauties! We adore the super pretty ruffled egg cookie above with it's simple yet vintage style details. Why not tryout cameo designs, bows, gold painted borders and shimmering royal icing pearls too!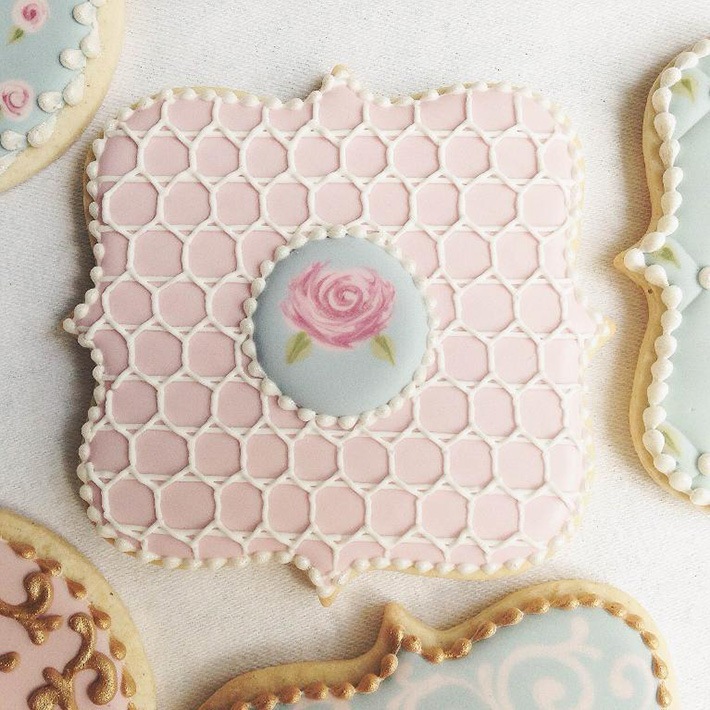 Photo via Craftsty instructor Amber Spiegel
3. Pretty piped lattice work
Royal icing lace always looks stunning on flooded sugar cookies. Pretty textures make for perfect cookie decorating ideas. This year why not try out a new and just as impressive look – lattice piping! Using some time, a steady hand, some planning and a small seamless piping tip you can create the simple yet sweet look on the cookie above. It's perfect to add detailed backgrounds around centerpiece work or to create lace-like edging to cookies.
Discover lots of impressive piping techniques for cookies with Amber Spiegel's Sweet Elegance: 16 Cookie Decorating Techniques class and sign up today!
Photo via Juniper Cakery
4. Dessert inspired
The fun colors that come associated with spring are perfect for cookies and sweet treats. For playful cookie decorating ideas why not design a few cute dessert inspired biscuits. You can even try out the FREE tutorial on how to decorate a cake styled cookie here on the Bluprint blog! We think macaron, ice cream sundae and cupcake shaped and decorating cookies would be perfect too.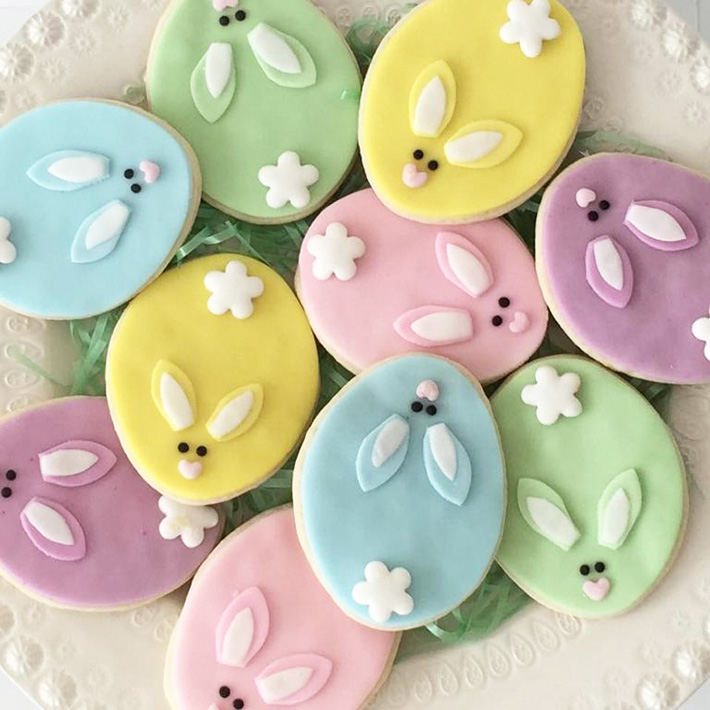 Photo via Sweet Cake by Dari
5. Simple shapes as cute animals
Wish kids and grown-ups alike a hoppy springtime with some adorably fun animal sugar cookies. All you need is an imagination, some simple shaped cookie cutters and an amazing Bluprint cookie decorating class! These cute bunnies are made simply using a plain oval cookie cutter. You can even use circles or Easter egg shapes too if you have them. 
With these beautiful spring cookie decorating ideas we're sure you won't feel uninspired this season, so reach for your piping bags and get creating!