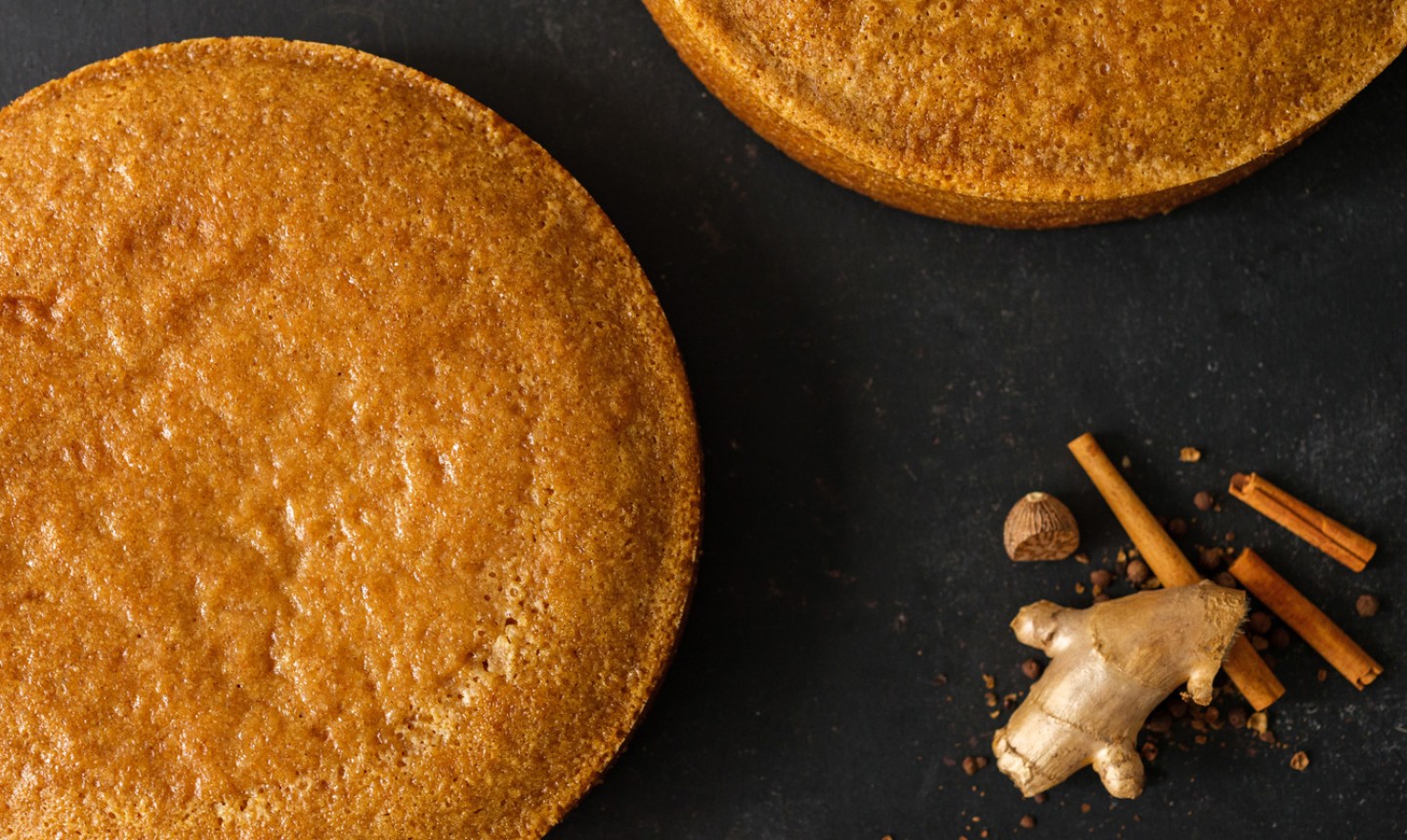 This Man About Cake recipe is perfect for sweater weather. Just picture it: There's a chill in the night air but your kitchen is warm and cozy, the pumpkin-spice candle is lit, and a slice of this marvelous spice cake sits in front of you. Make the dream a reality.
Spice Cake
Yield: Two 10″ round cakes
Ingredients
4 cups granulated sugar
6 cups all-purpose flour
1 tablespoon plus 1 teaspoon baking soda
2 teaspoons salt
2 teaspoons ground cinnamon
½ teaspoon ground allspice
½ teaspoon ground nutmeg
½ teaspoon ground ginger
2 cups unsweetened soy or almond milk
2 tablespoons white vinegar
1⅓ cups vegetable oil
1 tablespoon Madagascar bourbon vanilla extract
2 cups water
Instructions
1. Preheat the oven to 350 F, grease the two pans and set aside.
2. In the bowl of the stand mixer fitted with the whip attachment, combine the sugar, flour, baking soda, salt, cinnamon, allspice, nutmeg and ginger on low speed until evenly distributed.
3. In a small bowl, combine the milk and vinegar.
4. In another small bowl, combine the oil and vanilla.
5. With the mixer on low, add the oil mixture, the milk mixture and half of the water to the dry ingredients. Mix until incorporated and no lumps remain.
6. Add the remaining water and mix on low speed until fully incorporated.
7. Divide the batter between the prepared pans. Bake for 30 to 45 minutes. When the cakes are done, they should be set to the touch.