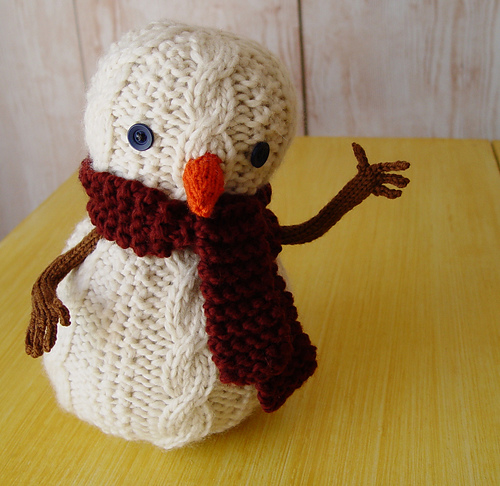 Snowmen are the perfect seasonal project. Not only do they fit in cutely with the rest of your Christmas decor, but you can leave 'em out long after Jolly Ol' Saint Nick visits your home.
1. Frederick the Snowman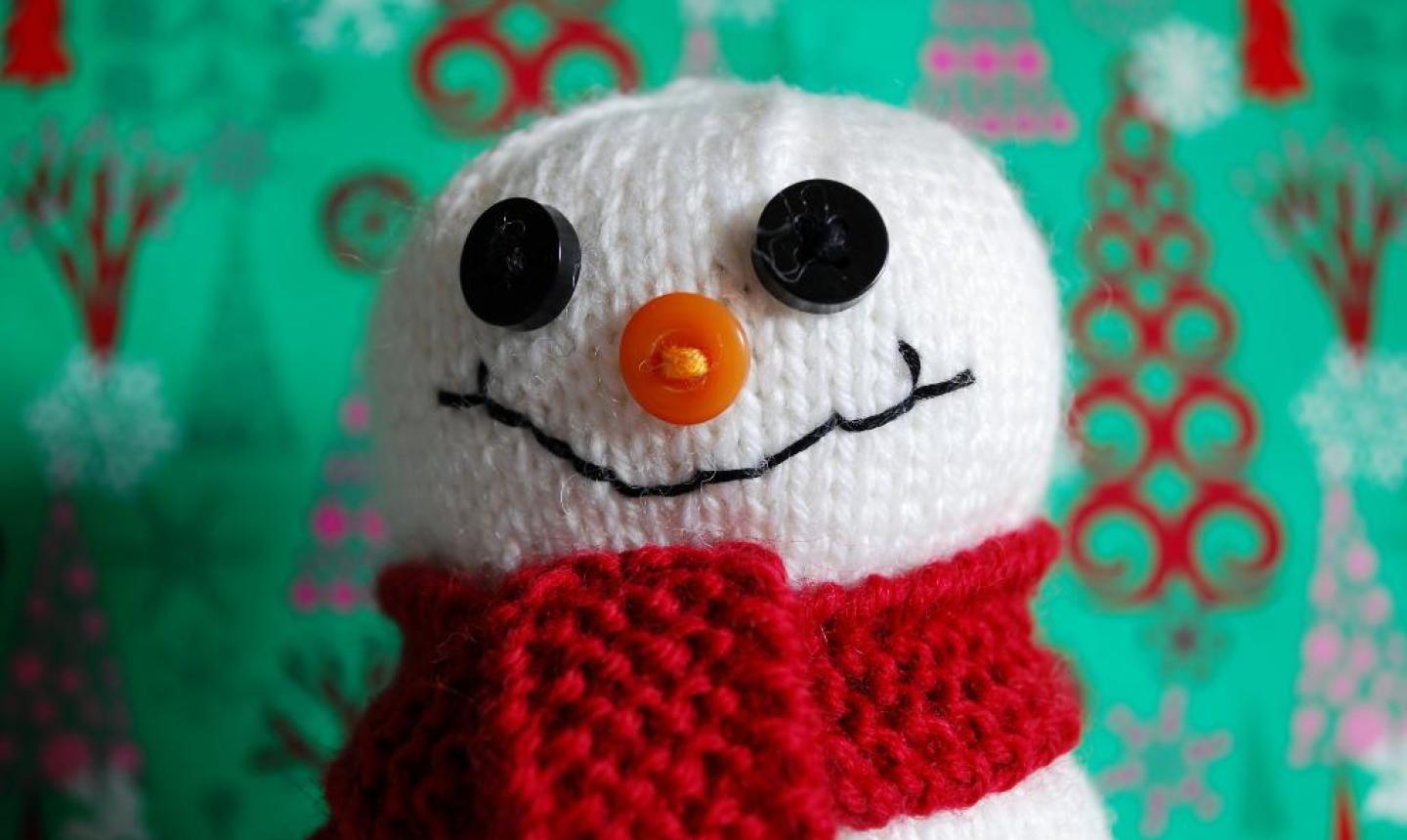 Knit in the round to create this snowman in any size you like! The size is easily changed depending on which yarn weight you choose — chunky yarn will yield a bigger Frederick than sport-weight. Just make sure your needle size corresponds to your skein!
GET THE PATTERN
2. Cabled Snowman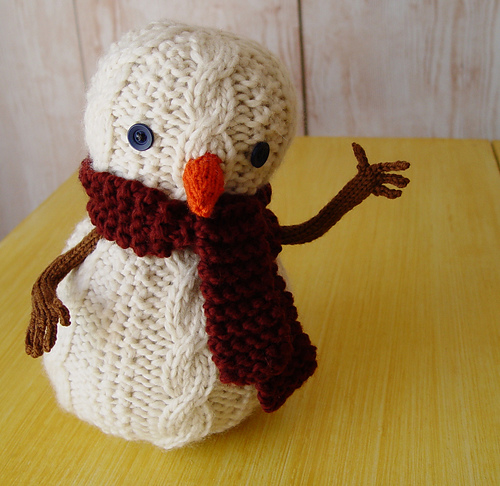 If you know how to knit cables (or just want to give it a try), check out the Oatmeal the Snowman pattern who boasts some sweet twisty cables. And because he's made with chunky yarn, this is a quick winter project so you can whip up a whole bunch for your Christmas decor.
SHOP THE PATTERN
3. Snowman Baby Booties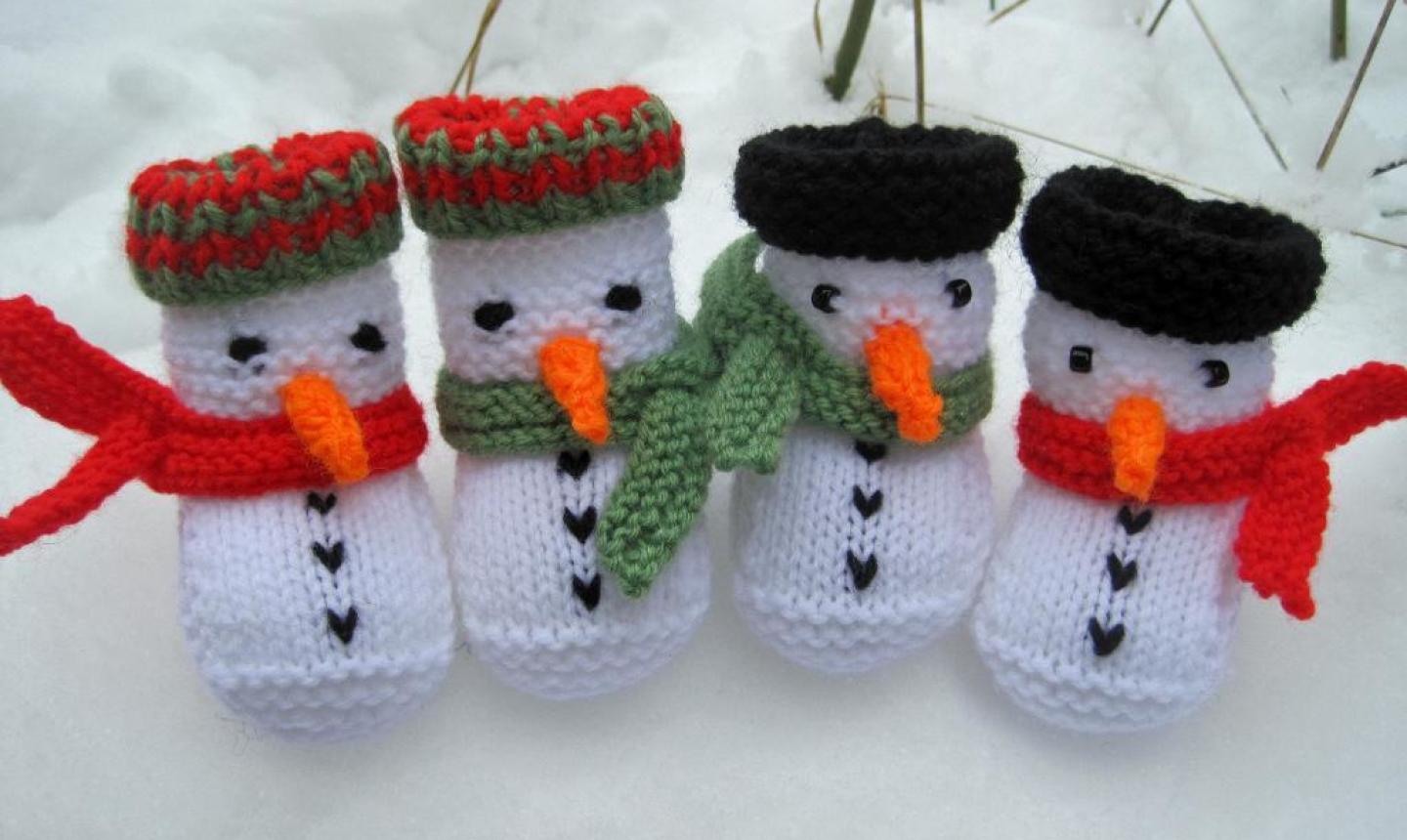 Warm little ones' toes with snowman booties that are cute and functional. The booties are worked flat, so you don't even need in-the-round experience to knit them. You can also customize the scarf and hat colors, which comes in especially handy if you're pulling from your stash.
SHOP THE PATTERN