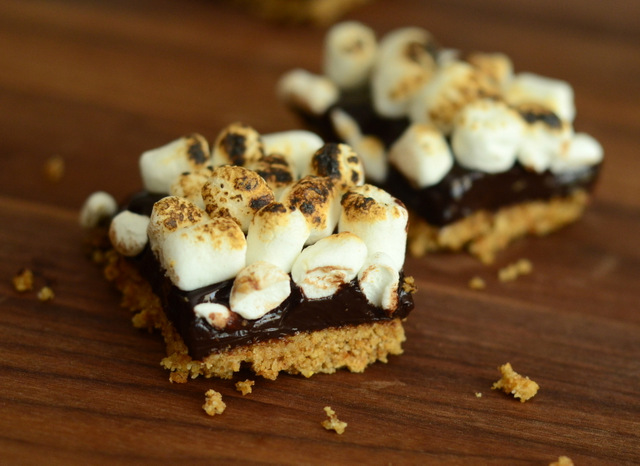 S'mores have been a summer favorite of mine since childhood. Preparing them over a campfire is great if you happen to be out camping, but when I'm at home, I often want a version that is easier to make and easier to share. These no-bake s'mores bars are perfect for summer, capturing all the goodness of s'mores with no campfire (or baking) required.
About these gooey, delicious s'mores bars
The crust
The bars have the same components as a basic s'more, but they are put together in a slightly different way. The base is a no-bake graham cracker crumb crust.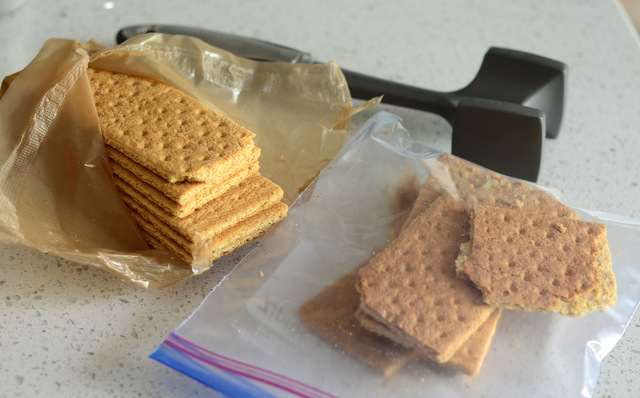 I start with whole graham crackers. Using a pre-made pie crust (my favorite shortcut) won't give you the right shape for this particular recipe. You'll crush the crackers and combine them with melted butter, then press the mixture into a 9″ square pan to set up.
The chocolate
The chocolate layer is a chocolate ganache, made with semisweet chocolate. I use semisweet (with 50-60 percent cacao) in this recipe for a couple of reasons.
First, it has a nice balance of sweetness and chocolate. The classic s'more uses milk chocolate and, while I feel that milk chocolate is too sweet for this particular recipe, I also feel that the bars need some sweetness to work well. A very strong dark chocolate is just a little too bitter for a bar that should remind you of being a kid.
The other reason that I use semisweet chocolate in these bars is because I wanted them to be as easy as possible to make — and I know that we all have a bag of chocolate chips in our pantries!
The marshmallows
The final layer is nothing more than a generous pile of mini marshmallows. They're added to the ganache before it has set completely.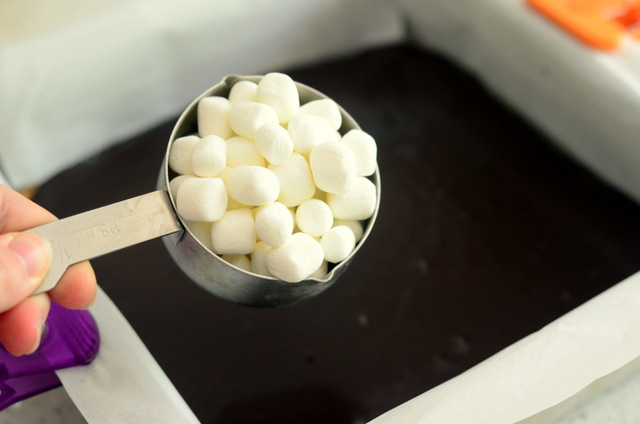 I like to cut these bars before I toast the marshmallows. It is slightly easier to cut through the mini marshmallows before they have been toasted. Plus, toasting just before serving also means that your marshmallows will be warm inside when you take that first bite.
I use a kitchen torch to toast my marshmallows and highly recommend that you do the same, as it makes it very easy to get a nice toast without warming up the whole bar. If you don't have a kitchen torch, you can put the bars under the broiler for a minute and then chill them again or simply serve them untoasted, which is also a delicious way to enjoy them.
No-bake s'mores bars recipe: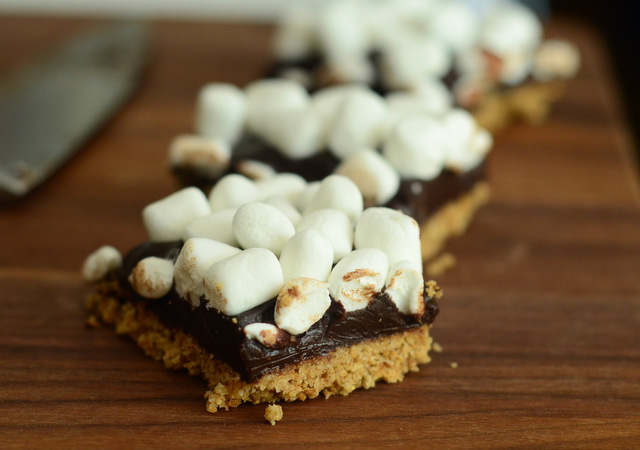 Makes 20 bars
Ingredients:
8 large graham crackers
1/2 cup butter, melted
1/4 teaspoon salt
1 cup heavy cream
9-ounce semisweet chocolate chips or chunks
1/2 teaspoon vanilla extract
Approximately 2 1/2 cups mini marshmallows
Step 1:
Line a 9″ square baking pan with parchment paper. Place graham crackers in a zip-top bag and crush into fine crumbs with a rolling pin or in a food processor.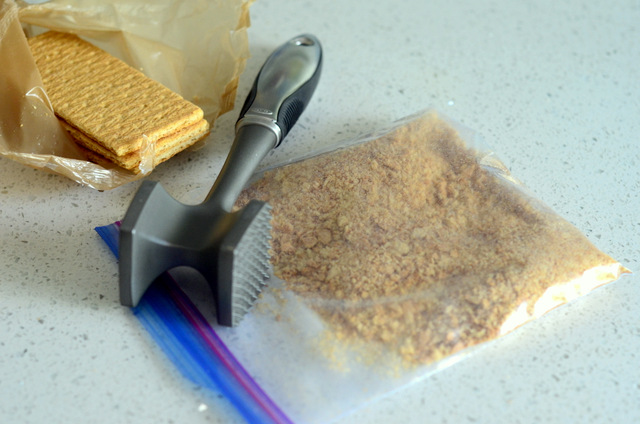 Step 2:
In a large bowl, combine graham cracker crumbs with melted butter and salt. Stir until well-combined. Pour into prepared pan and spread into an even layer, using the bottom of a glass or measuring cup to press crumbs firmly into place.
Refrigerate for 1 hour or freeze for 20 minutes, until set.
Step 3:
In a small saucepan or microwave-safe bowl, bring cream to a simmer. Place chocolate and vanilla extract in a separate medium-sized bowl and pour hot cream over the chocolate.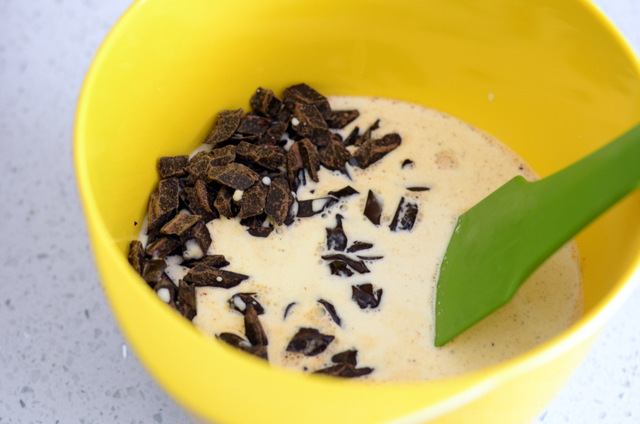 Let chocolate stand for 1 minute, then stir until very smooth and well-combined. Pour ganache over graham cracker crust.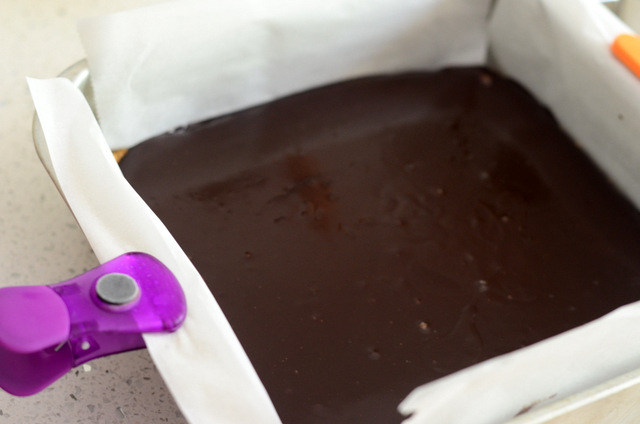 Step 4:
Sprinkle marshmallows evenly over the top of the ganache. Refrigerate bars until set, 1-2 hours, before slicing. Use a kitchen torch to toast the tops of the marshmallows before serving.