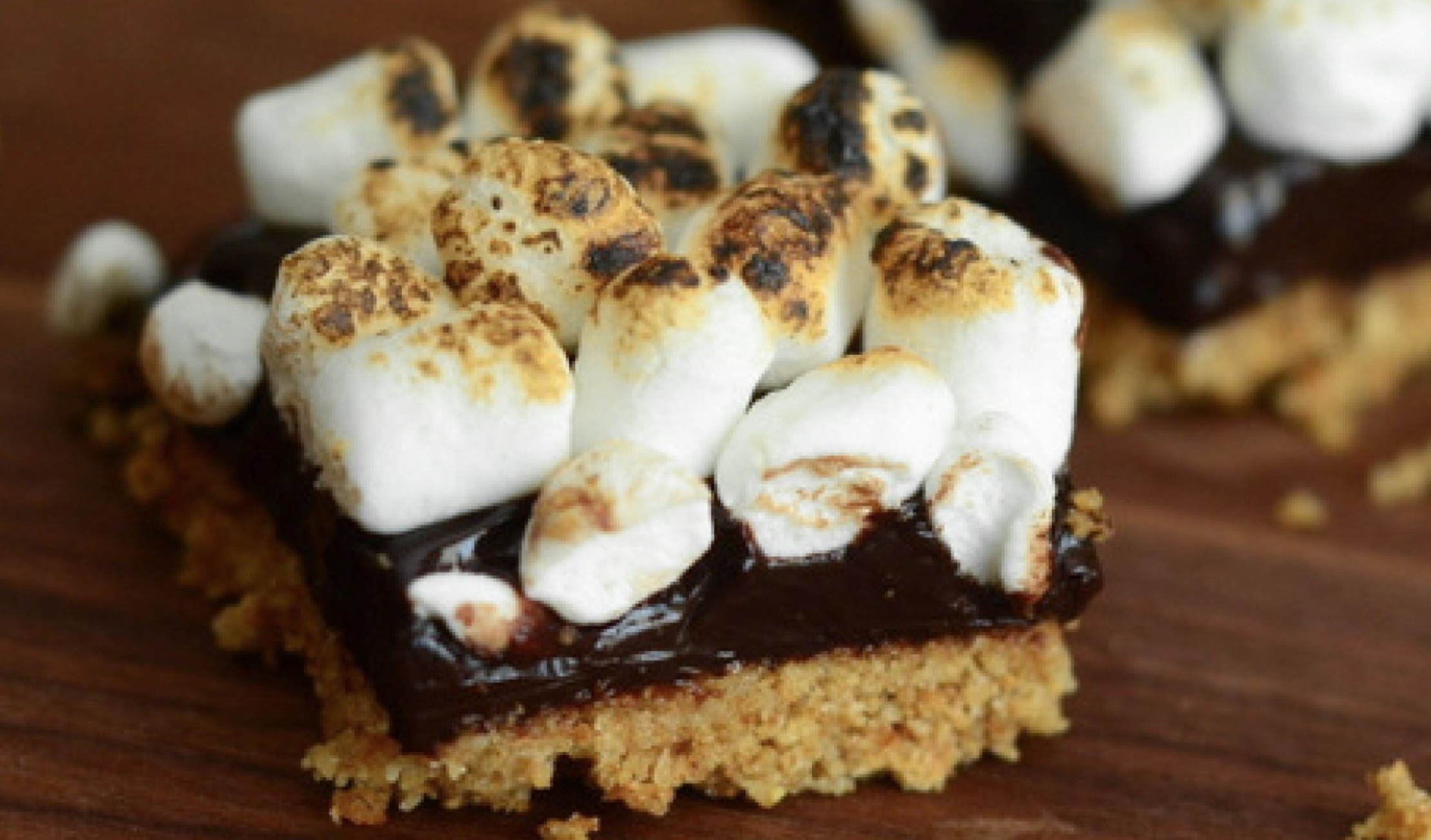 Whether it's rainy, snowy or just a plain 'ol Tuesday, you don't need an open fire to make gooey s'mores goodness. In fact, you don't even need an oven — these no-bake bars can be made completely indoors as an easy family treat.
No-Bake S'mores Bars
Yield: 20 bars
Ingredients
8 large graham crackers
½ cup butter, melted
¼ teaspoon salt
1 cup heavy cream
9 ounces semisweet chocolate chips or chunks
½ teaspoon vanilla extract
Approximately 2½ cups mini marshmallows
Instructions
1. Line a 9″ square baking pan with parchment paper. Place graham crackers in a zip-top bag and crush into fine crumbs with a rolling pin or in a food processor.
2. In a large bowl, combine graham cracker crumbs with melted butter and salt. Stir until well-combined.
3. Pour into the prepared pan and spread into an even layer, using the bottom of a glass or measuring cup to press crumbs firmly into place. Refrigerate for 1 hour or freeze for 20 minutes, until set.
4. In a small saucepan or microwave-safe bowl, bring the cream to a simmer. Place chocolate and vanilla extract in a separate medium-sized bowl and pour the hot cream over the chocolate. Let the chocolate stand for 1 minute, then stir until very smooth and well-combined.
5. Pour this ganache over your graham cracker crust. Sprinkle marshmallows evenly over the top of the ganache.
6. Refrigerate bars until set, about 1-2 hours, before slicing. Use a kitchen torch to toast the tops of the marshmallows before serving.
Pro Tip: If you don't have a torch, you can heat up the broiler and put the pan in until the marshmallow tops brown.
No Comments