We know you spent most of December knitting up a storm for holiday gifts. Now you're staring at your needles wondering… what's next?
Ease yourself back into your knitting routine with an easy sweater.
You won't find any cables, crazy stitches or complicated cables in this collection of patterns. They're meant to keep things easy and breezy as you sit in front of the fire and bid farewell to the stress of the handmade holiday gift list you just checked off.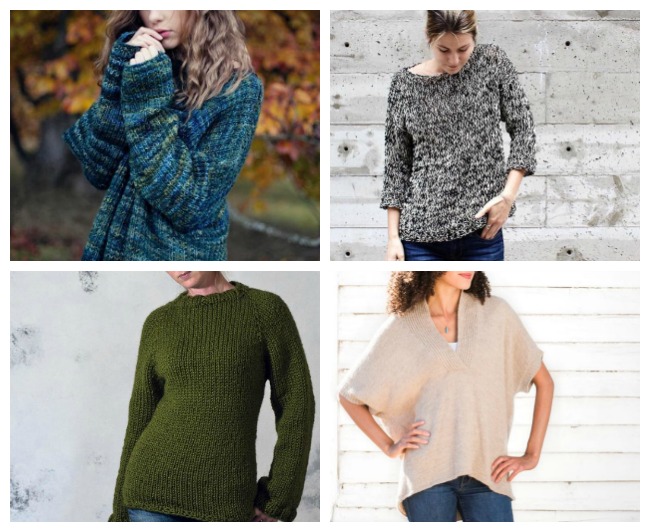 If you're new to sweater knitting, now is a great time to give it a try. Check out Caddy Melville Ledbetter's new class, Sweater Knitting: Basics & Beyondfor start-to-finish instructions on how to make a beautiful oversized open-front cardigan. Once your skills are in place, then try some of the sweaters here!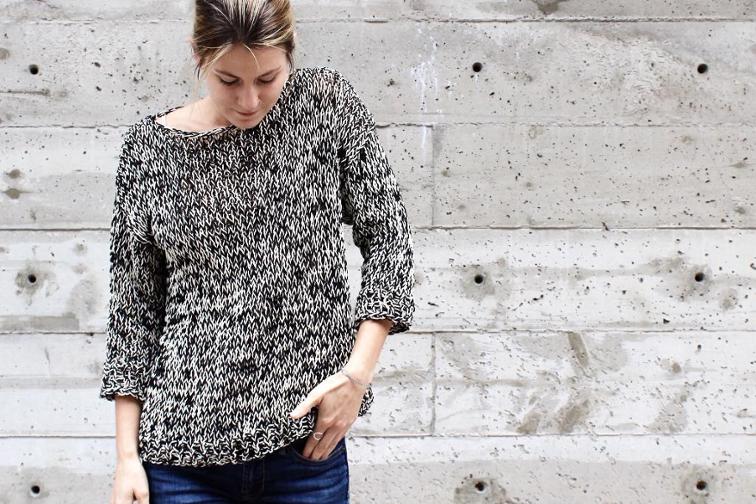 Photo via Craftsy member Two of Wands
1. Dockside Sweater
A relaxed fit means you don't have to worry too much about how this sweater fits. Knit it up in cotton in preparation for breezy summer nights, or try a wool that you can wear as soon as you finish the project.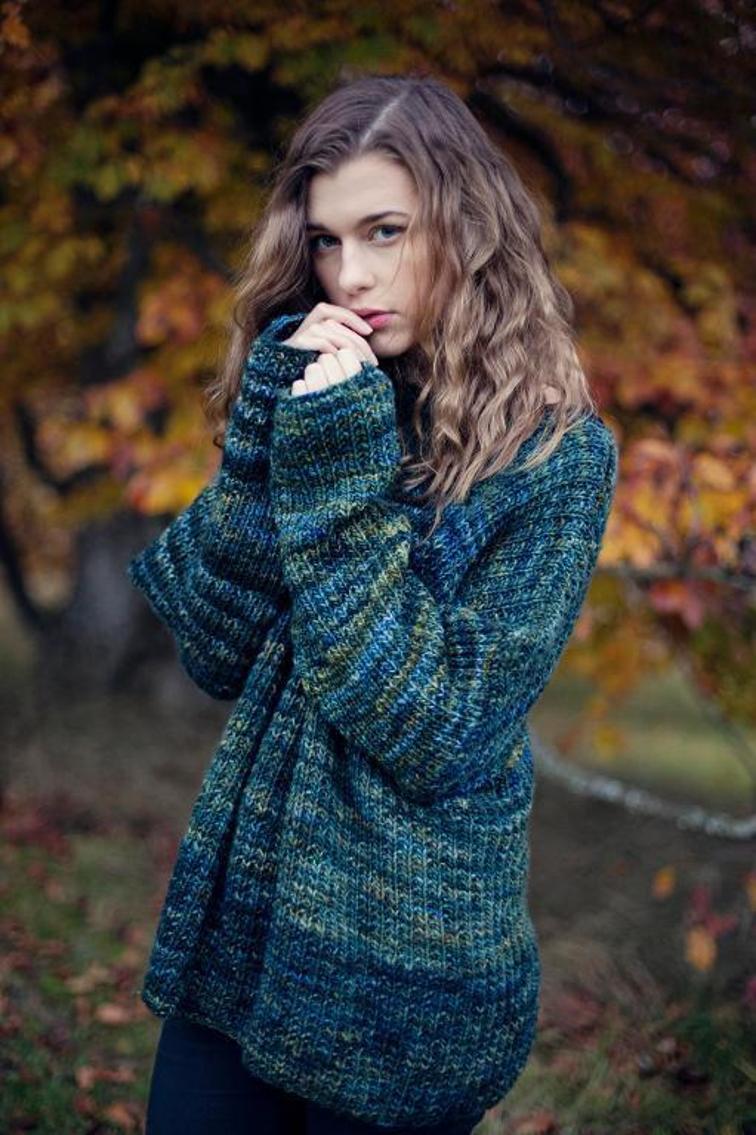 Photo via Craftsy member Katrine H. Designs
2. Mystery Green Sweater
You'll get a lot of color without a lot of effort thanks to beautifully dyed yarns like the Malabrigo Worsted shown here. The fit of the sweater is relaxed, so you don't have to worry too much about getting the perfect fit.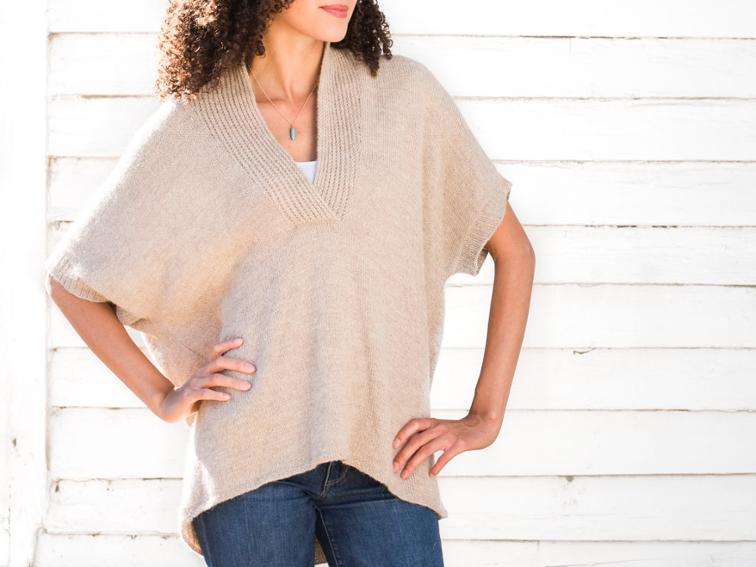 3. Bexley Pop-Over Sweater Kit
Sometimes finding the right yarn can be almost as stressful as actually knitting the sweater. This knitting kit takes all the stress out of choosing supplies. It comes with the pattern as well as all the yarn you'll need to make this pretty, relaxed-fit top.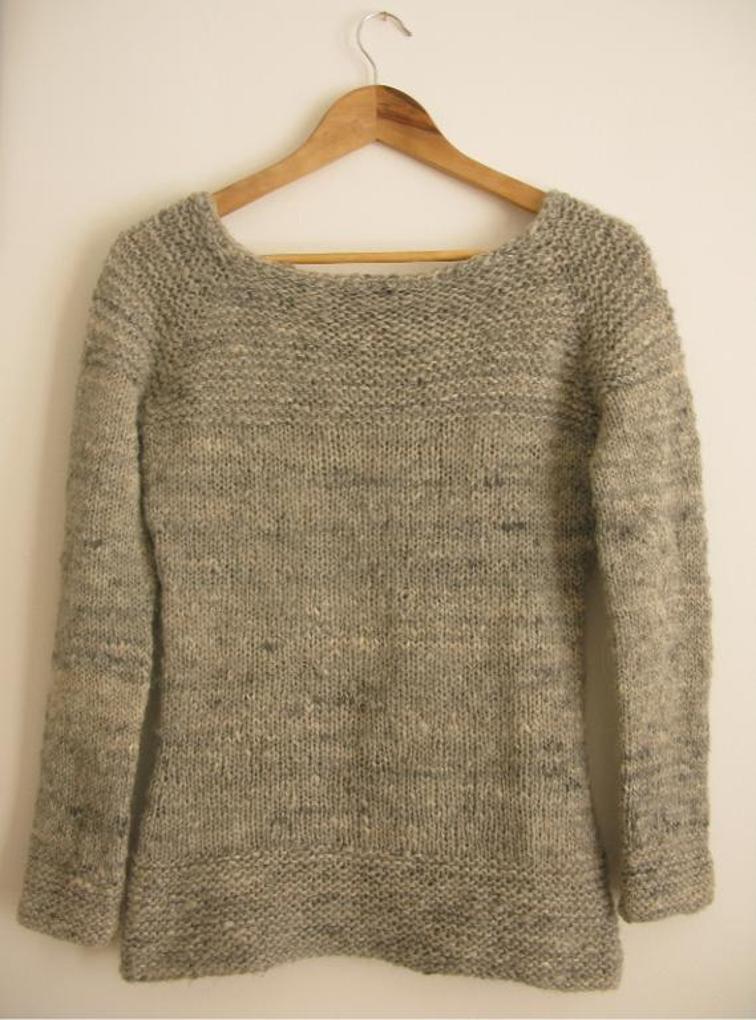 Photo via Craftsy member Littletheorem Knits
4. Caora Sweater
Two of the most basic knit stitches (stockinette stitch and garter stitch) unite for a chunky-weight sweater that you'll be able to knit faster than you think. The shaping is a cinch when you don't have to worry about keeping up with colorwork or other complicated stitches.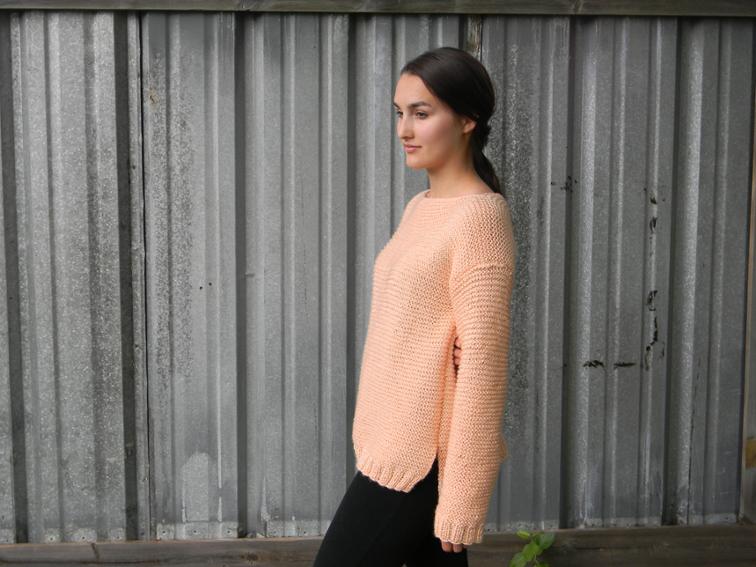 Photo via Craftsy member Lady Jay Crochet
5. Ragtime Pullover
This is the perfect sweater for a beginner who wants to ease into knitting sweaters or for an experienced knitter who wants to sit back and relax while stitching. The pullover uses garter stitch and ribbing at the hem and cuffs, so you can probably even stitch it while you watch a movie.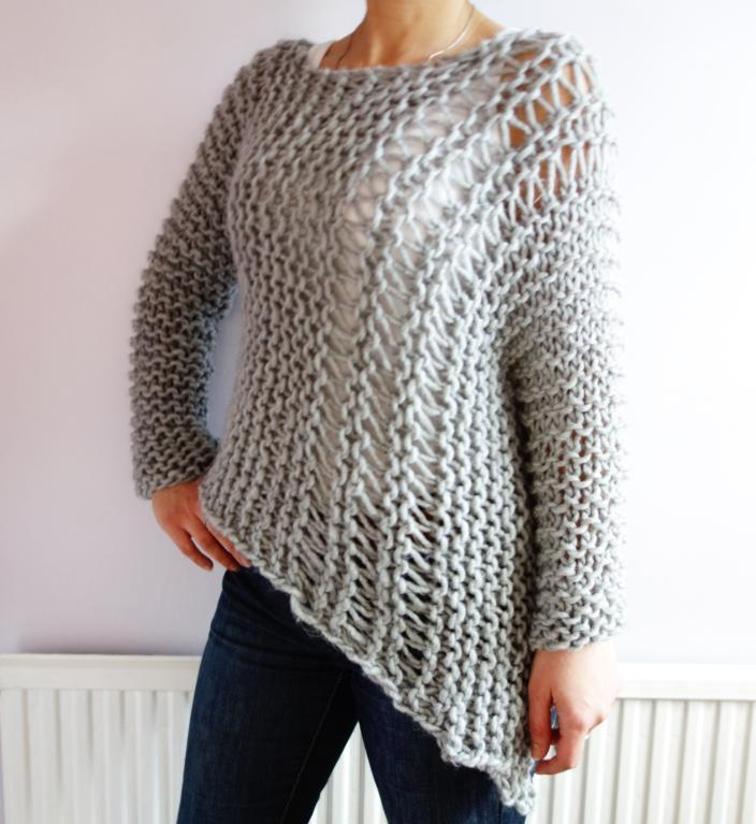 Photo via Craftsy member CamexiaDesigns
6. Funky Bulky Asymmetrical Sweater
Take one look at this sweater and you'll see why it's so quick. Bulky yarn paired with a loose gauge makes for a sweater that's simple and ideal for practically any season. Layer, layer, layer is the key here!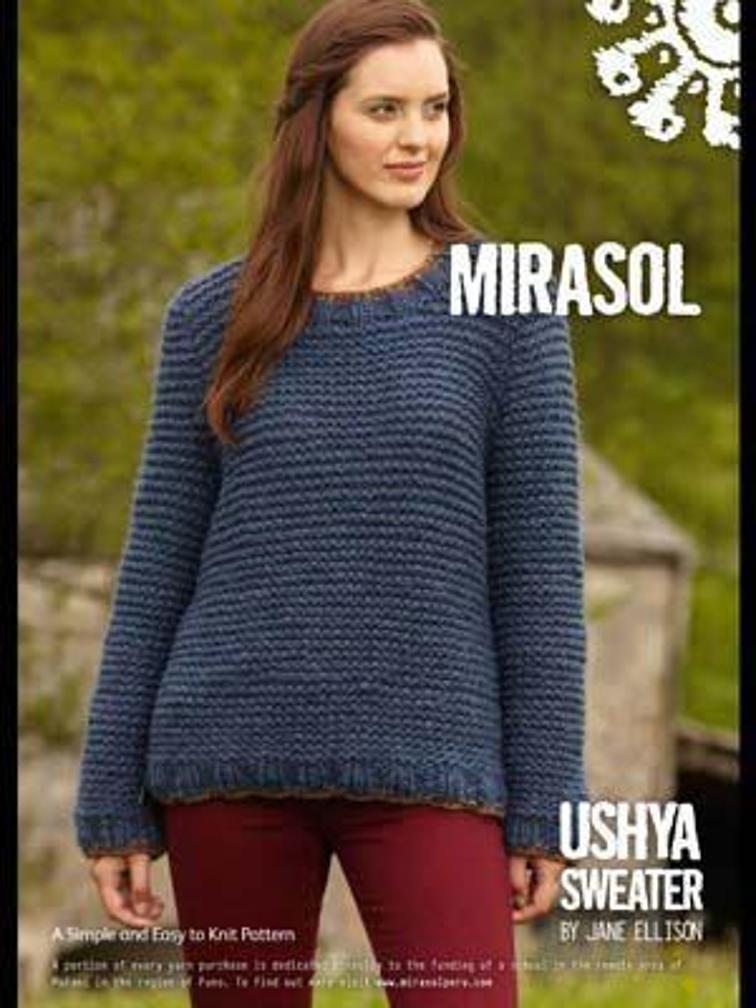 Photo via Craftsy member KnittingFever
7. Ushya Sweater
Garter stitch and minimal shaping will make this your go-to sweater for both an easy knit and a comfy garment. A contrasting color around the neckline, hem and sleeve cuffs gives this basic pattern a little something special.
Photo via Craftsy member Design Studio
8. Aran Garter Stitch Sweater
For all you knitters who loathe finishing and seaming, you'll love this sweater. There are only two seams to sew once you finish knitting the basic garter stitch body. The positive ease means you don't have to worry about the perfect fit, either.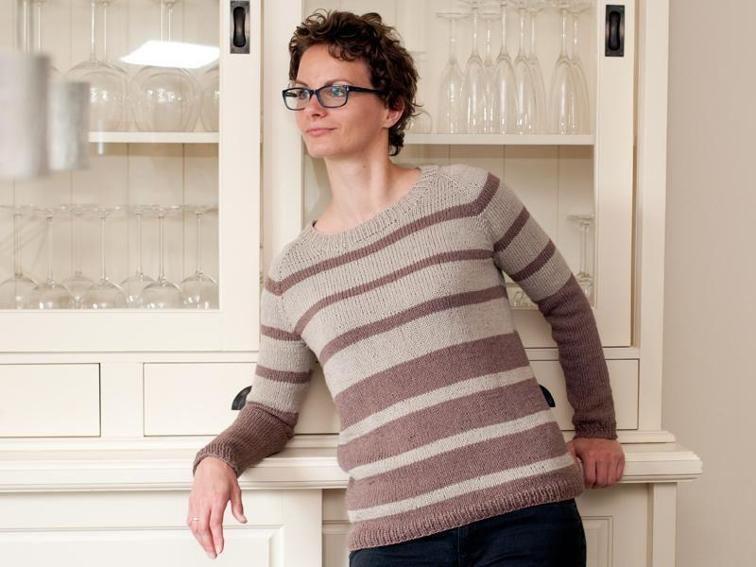 Photo via Craftsy member fashionworks
9. Nele Top-Down Raglan Sweater
According to the designer, this is a great choice for sweater beginners who want to try top-down knitting. If you don't want to bother with a lot of color changes, you can also knit this one in a variegated or solid color.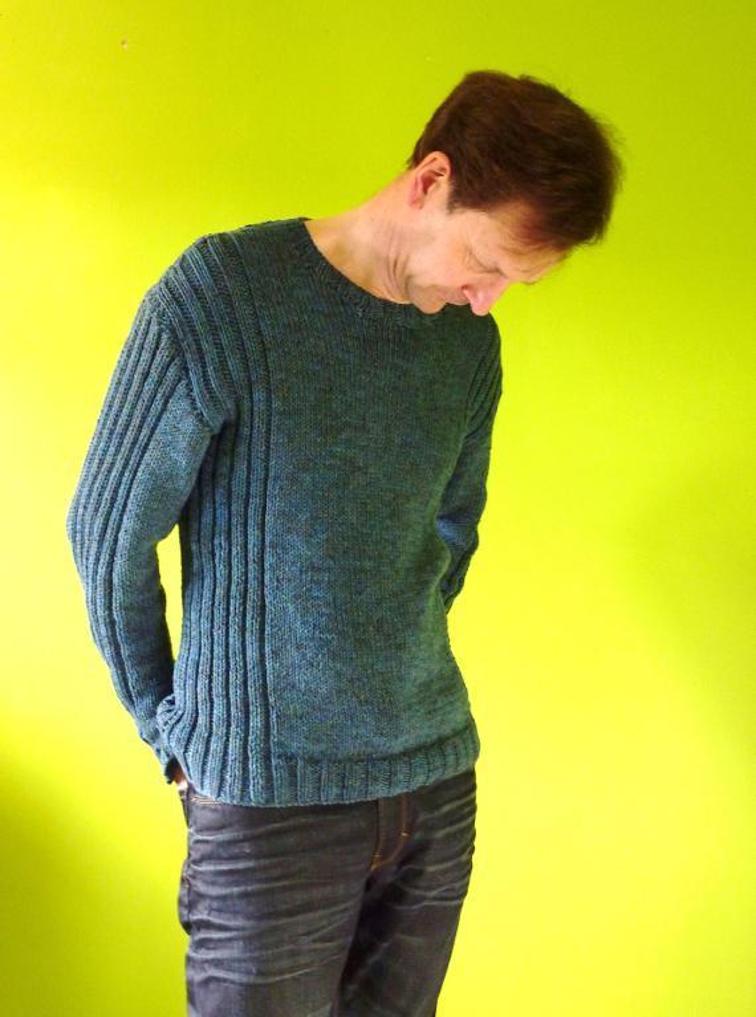 Photo via Craftsy member JaneHoworthKnit's Pattern Store
10. Colum Sweater
Still feeling generous after the holidays? Knit this sweater for yourself or for a guy in your life who appreciates a hand knit garment. The sizing starts with teens and goes all the way up to adults, so it's a great knit for younger guys, too.