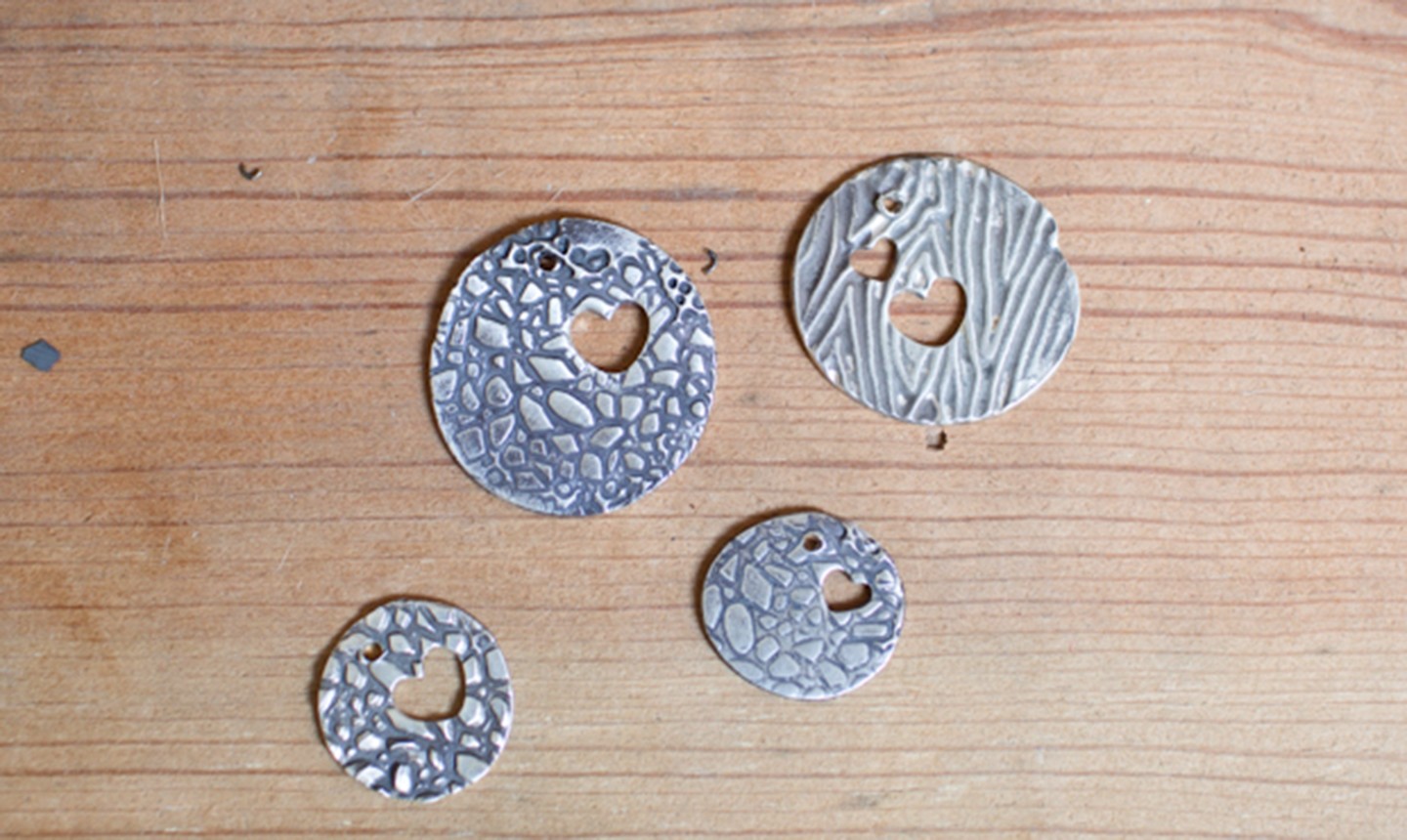 If you hate making mistakes, life can feel fraught. But silver clay might be just the therapy you need.
Do something wrong with silver clay when you're working on a piece of jewelry, and you can just fix it. That's because silver clay is a totally forgiving material. (Silver itself? Not so much.)
I'm here to teach you how to make one-of-a-kind pendants with silver clay and texture mats, but you can consider that just a starting point. You could also use any type of metal clay (bronze, copper) or any items you happen to have with interesting textures (poke around your junk drawer).
Silver Clay Pendants
Level: Easy
What You Need
Art clay
Rolling mat or thickness guide
Texture mat
HattieS No Stick spray (or substitute olive oil)
Plastic or glass roller
Circle cutter
Metal punch
Sharp needlepoint
Black Max oxidizing liquid
Polishing cloth or sandpaper
Instructions
1. Roll Out Your Clay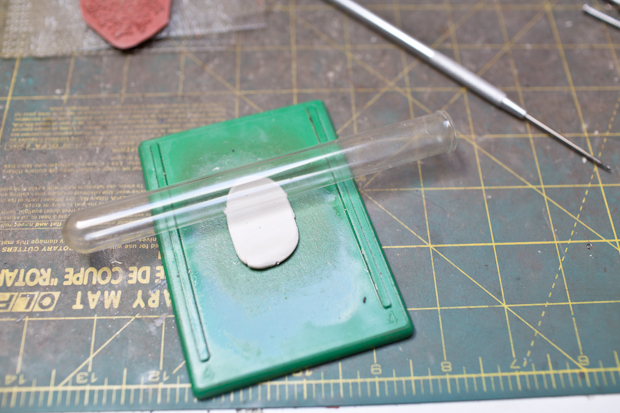 Pick any thickness you like.
2. Pick Your Texture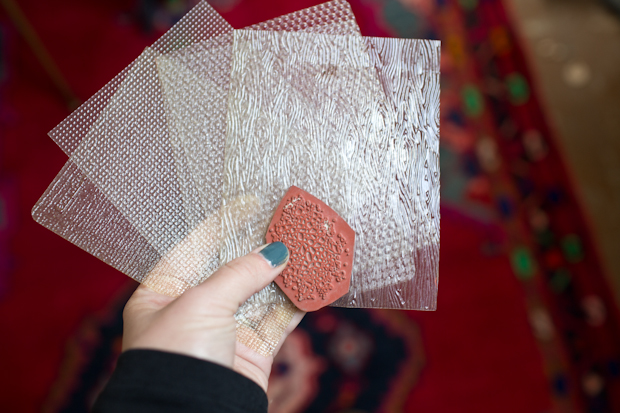 I work with a collection of texture mats, plus a pebble-texture stamp. The mat with the wood grain is my favorite.
3. Spray Your Texture Mat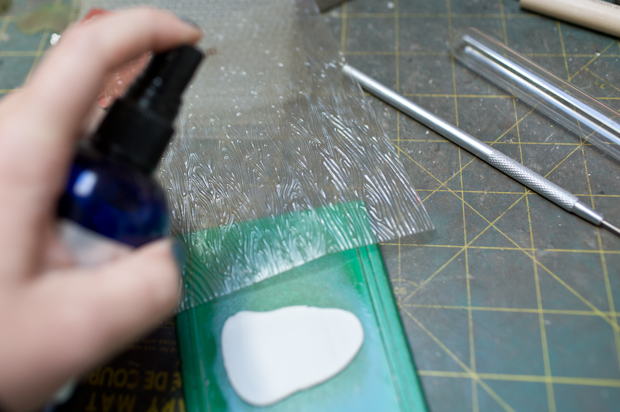 Use HattieS No Stick, or just rub on some olive oil.
4. Make Your Imprint
>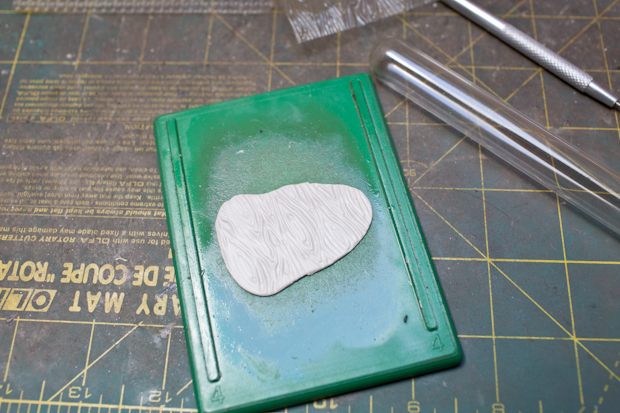 Place the mat texture-side down on the clay and gently move your roller over it. Once it's well rolled, pull off the texture mat and there's the imprint. So cool!
5. Cut Out Your Design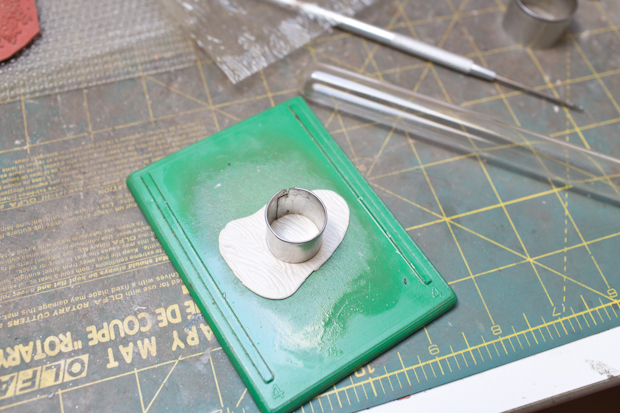 Use a small circle cutter or, for bigger pieces, a glass or jar from your kitchen — anything, really. You are left with a perfect circle of clay.
6. Store Excess Clay
Roll it up and stash it inside two or three airtight bags.
7. Punch Holes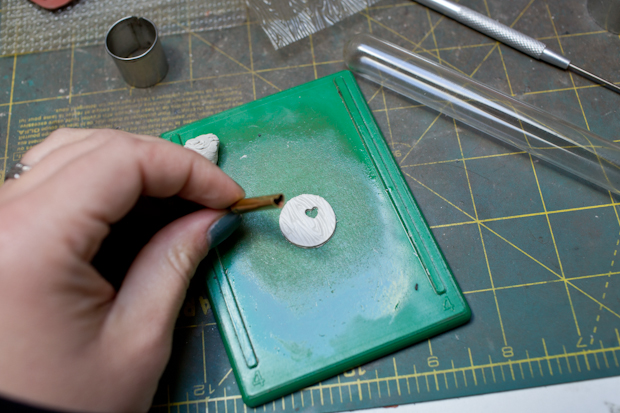 Here I use a heart-shaped metal puncher. You'll also need a needlepoint to make a tiny hole in the top of the pendant for the jump ring to go through.
8. Fire the Clay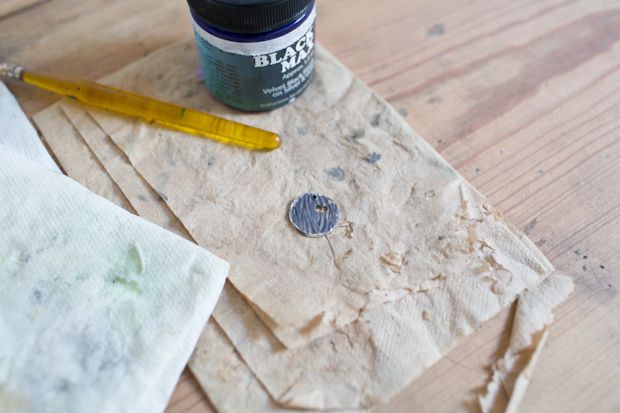 Dry, sand and fire the metal clay. I use Black Max oxidizing liquid to darken the color and highlight the texture, but you could also use Liver of Sulfur.
9. Polish the Piece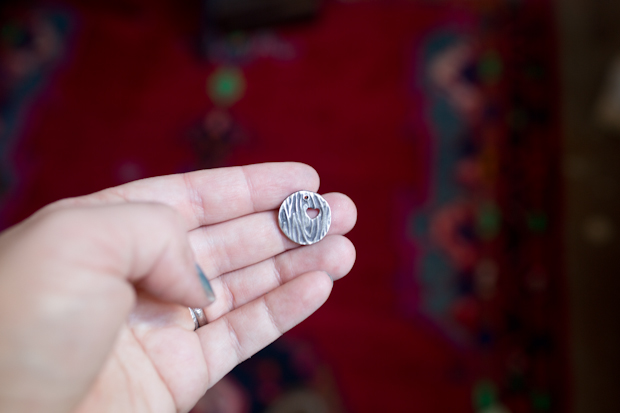 Wipe off excess Black Max with a polishing cloth or sand paper and you are left with a cute little pendant.