Have you sewn bags with fabric or leather and now are ready to try something new? How about cork?
Yes, we're talking about cork like you find in a wine bottle — but in fabric form. It's ideal for making all kinds of bags, purses, accessories and even can be used as trim on garments. And a bonus is that it's surprisingly easy to sew!
What is cork fabric?
Cork fabric is made by applying thin sheets of natural cork to a backing. The backing is often a cotton/polyester blend or polyurethane fabric. The cork can be applied in different ways, such as patchwork or in thin strips, and can be dyed in a variety of colors.
Some cork fabrics are printed with a pattern or have metallic designs added, making them really interesting for use in a variety of items.
The cork fabric is naturally water- and dust-repellent, although most are also treated with a sealant for added durability.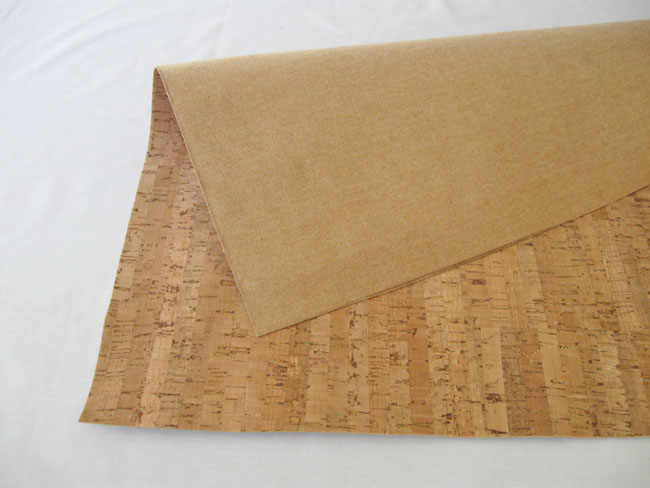 You can find cork fabric in various sizes, and online sellers offer anywhere from small 9″ squares to large yardages. For a small zippered clutch bag, an 18″ square is ample.
What you need to know about sewing with cork
Surprisingly, sewing cork fabric is not very different from sewing any other fabric. I used a size 80 Universal needle, regular thread and the standard presser foot on my sewing machine and it sewed beautifully.
Most things you can make out of leather can be made with cork, and an added benefit is that you don't have to fit your pattern pieces on irregular skins as with natural leather. 
Cutting cork fabric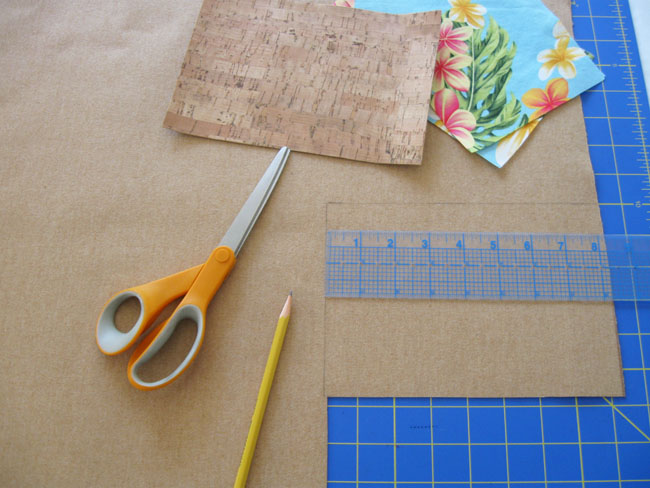 To cut out the cork fabric, you can use regular scissors or a rotary cutter. I found it helpful to mark my cutting lines on the back of the fabric, which takes pencil or chalk very well. 
Avoid pinning cork fabric
As with vinyl or leather, you want to avoid using pins to minimize perforations and holes.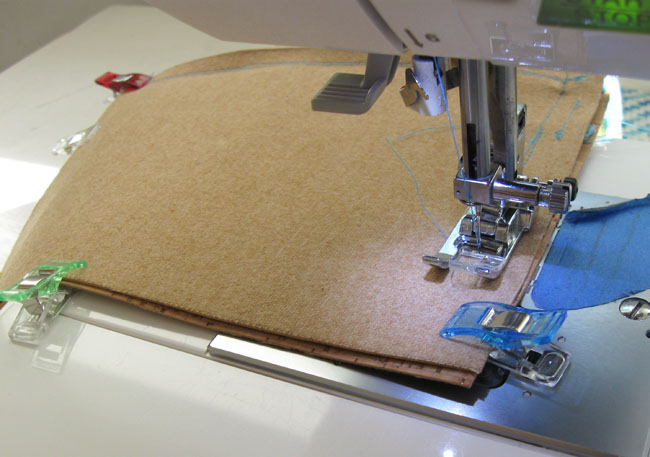 Use small craft clips to hold the pieces together. It's much faster than applying the tape and easy to adjust as you go.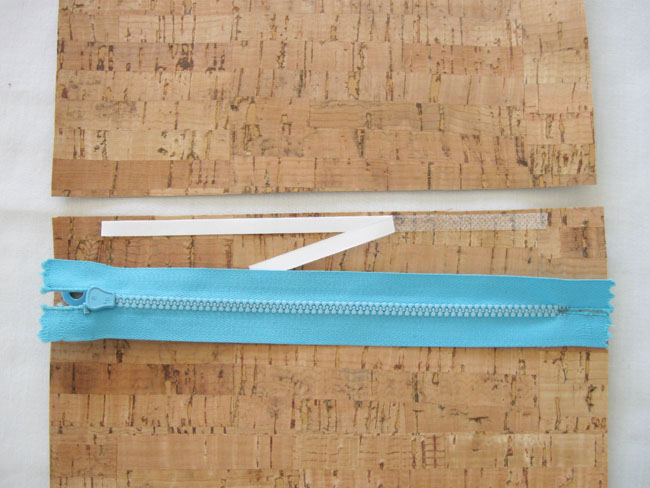 For applying zippers, a peel-and-stick tape designed for sewing works perfectly and keeps your zipper in place as you sew.
Ironing the cork fabric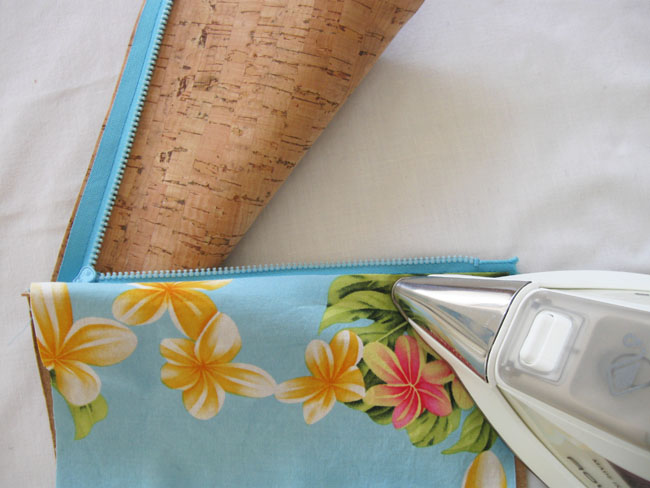 Cork fabric presses like other fabric, though the seams won't stay pressed. If you want the seams to stay crisp, you may need to topstitch.
The backing on cork fabric adds quite a bit of stiffness, so interfacing may not be necessary. But if you do want to add a fusible interfacing, it can ironed on just like other fabrics. Use the synthetic setting on your iron and press just enough to adhere the interfacing. 
Trim away bulk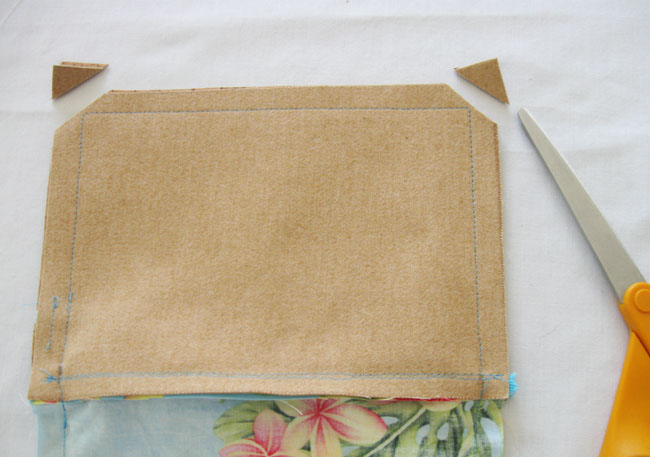 Because cork is very sturdy, you may want to remove any unneeded fabric. As you sew, you can trim away the corners to reduce bulk. On the other hand, leaving the excess fabric in can create some structure in your project.
No edge finishing needed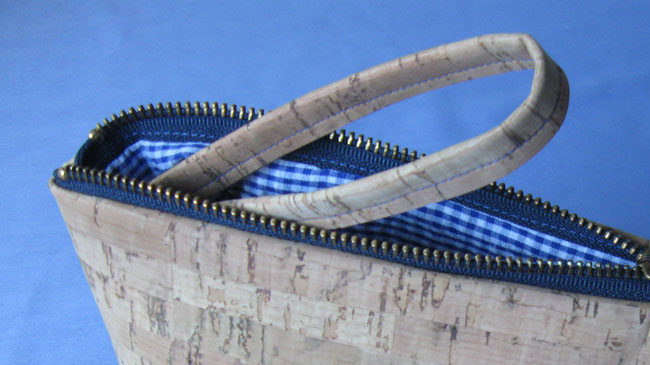 Cork doesn't unravel, so you can leave the edges raw. I found this useful when creating straps and loops for my bag — I just folded and stitched.
I'm already planning my next project with cork fabric — perhaps a case for my e-reader or a tote bag. The possibilities are endless!