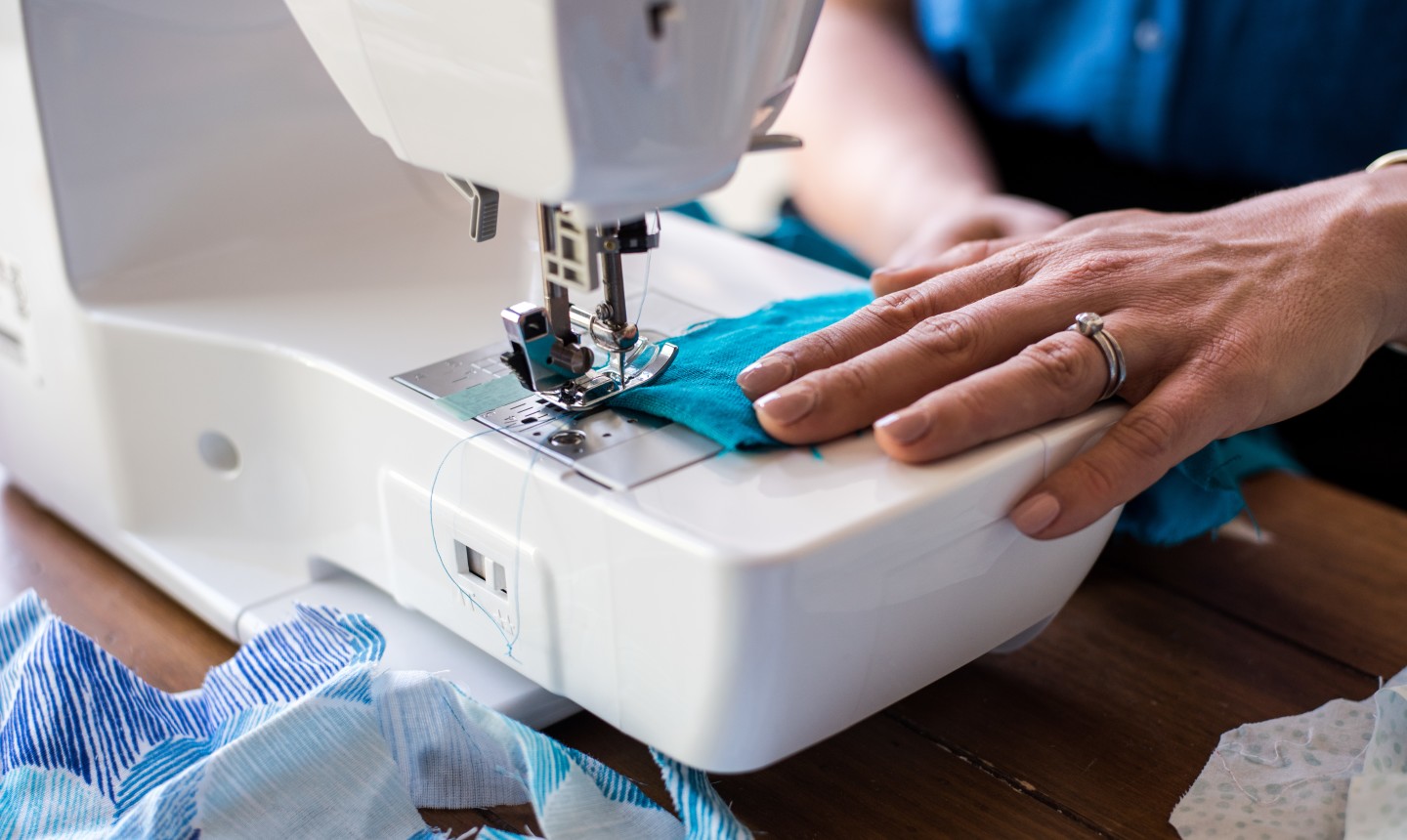 If you're under 5'4″, you're considered a size petite by the fashion industry — as well as the pattern companies industry. And when you're searching for a pattern, you want one that helps you look taller and gives great proportions to flatter your shape. Keep these tips in mind while you're browsing to help you find the perfect pattern for your next garment.
1. Notice the Neckline
U- or V-shaped necklines are often the most flattering for petites, as they help elongate the neck. Necklines that are more horizontal, like a boat neck, might make you seem even more petite because of its horizontal emphasis.
2. Find Figure-Flattering Options
It's best to choose patterns that won't overwhelm your smaller frame, so avoid any with lots of frills or layers. Instead, look for patterns with simple-yet-interesting design lines, along with ones that are more fitted than loose. Can't get enough of the layers? A good compromise could be a fitted bodice dress with a slightly gathered or pleated skirt.
3. Look at the Length
Skirts and dresses that hit just above the knee create the illusion of longer legs, whereas something like a maxi skirt can overwhelm a petite figure. As for pants, cropped trousers and high-waisted pants create the appearance of length, so either is a smart choice.
4. Pay Attention to Colors and Prints
Monochromatic prints and small patterns look great on petite frames, as loud prints might make you look too youthful. And dressing in one color — or in similar shades — creates cohesiveness in a look that makes you look taller. (There are no horizontal breaks!) A contrasting top and bottom, however, cuts the body in two and makes you look smaller.
Stripes are always a debate: vertical or horizontal? Thick or thin? If you want your body to look longer, you're after thin, vertical stripes — especially on dresses. Wide stripes can create a lot of contrast and break up the silhouette too much, while thin stripes (especially vertical ones) create length.
5. Accentuate the Waist
It's helpful for petites to follow the ⅓ – ⅔ rule to accentuate the natural waistline (which is situated approximately at ⅓ of your body). Easy ways to do so: wear shirts tucked in to high-waisted trousers and skirts, opt for tops with peplum and thin belts, and keep an eye out for short and fitted jackets. There's plenty of room to experiment and find something that suits your personal style.
Of course, any petite person can break these rules as long as the outfit fits well and the details and patterns are proportionate to his or her size and style.