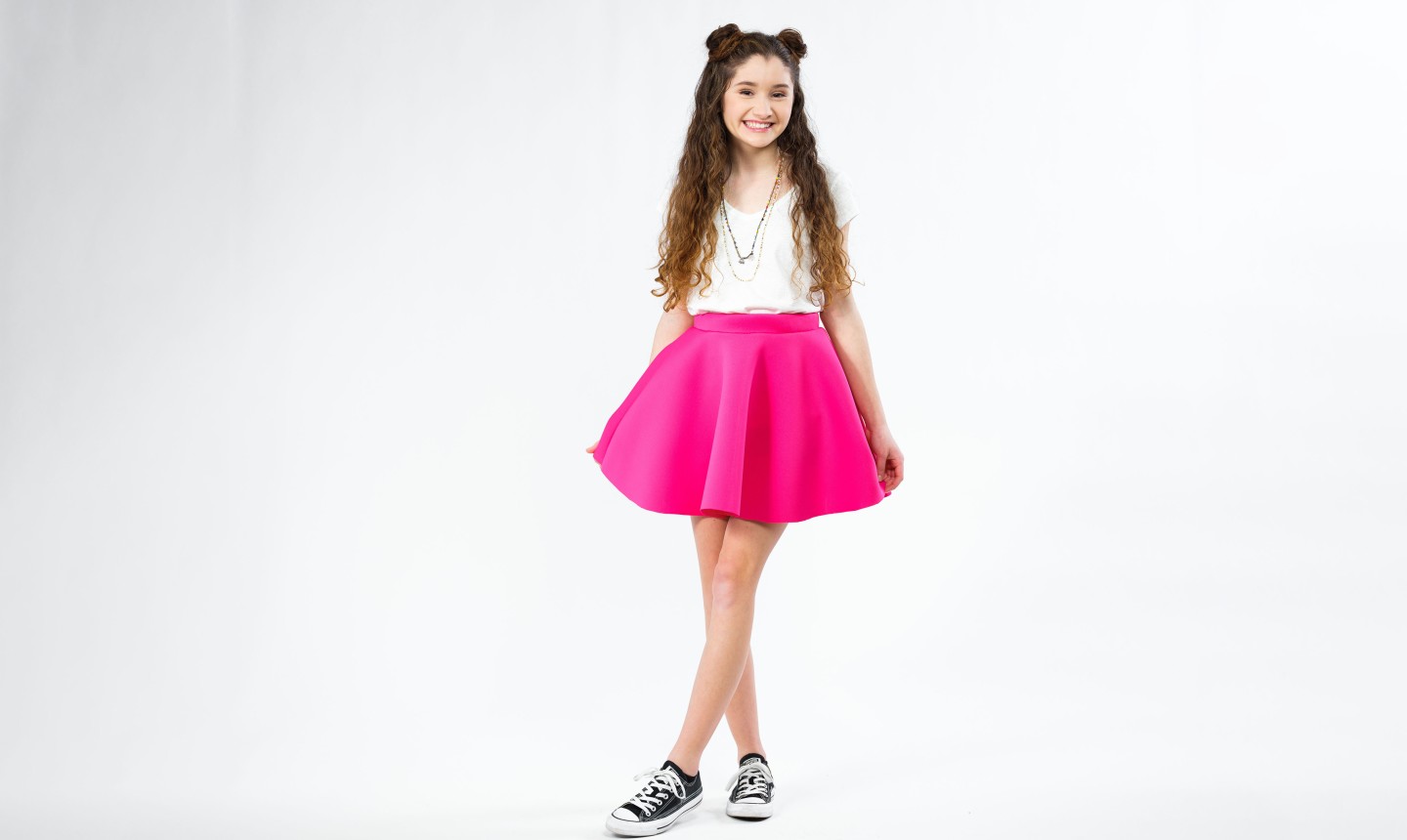 If there are little aspiring sewists hanging out at home, we've got great news: there are plenty of projects for them to stitch! Pick your pattern, help 'em through the steps and work through each activity at a pace that works for them. Before you know it, you'll be crafting masterpieces left and right!
1. An Easy Peasy Pillow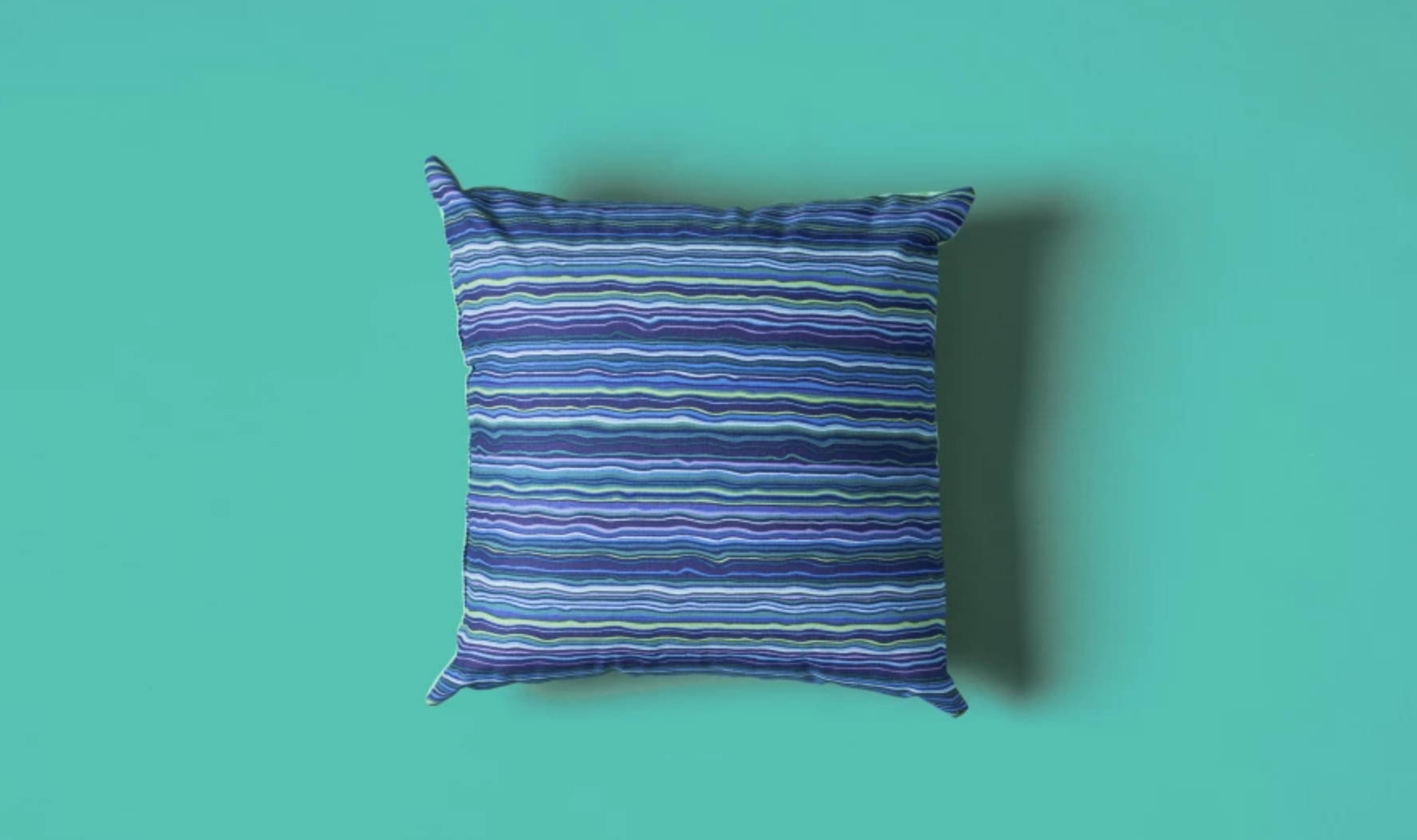 It doesn't get more simple (or fun!) than a DIY pillow they can add to their bed. Gather your supplies, then follow our kid-friendly tutorial that teaches them sewing techniques they'll use for years to come.
MAKE IT
2. A Twirly Skirt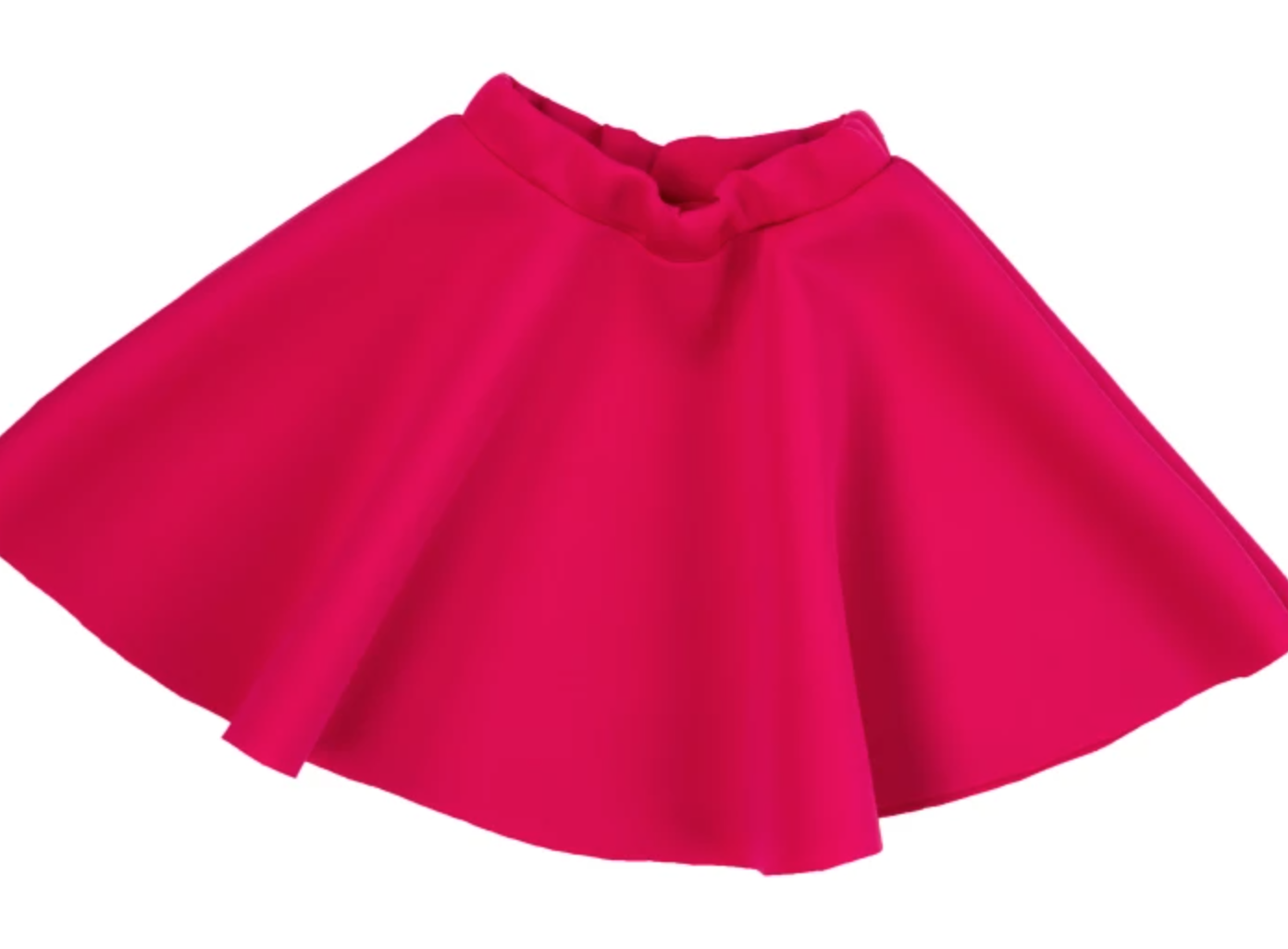 When you need a great project for beginner sewists, circle skirts check all the boxes: simple, classic and oh-so-stylish. They'll love showing off their masterpiece in the hallways at school!
MAKE IT
3. Bedazzled Sweatshorts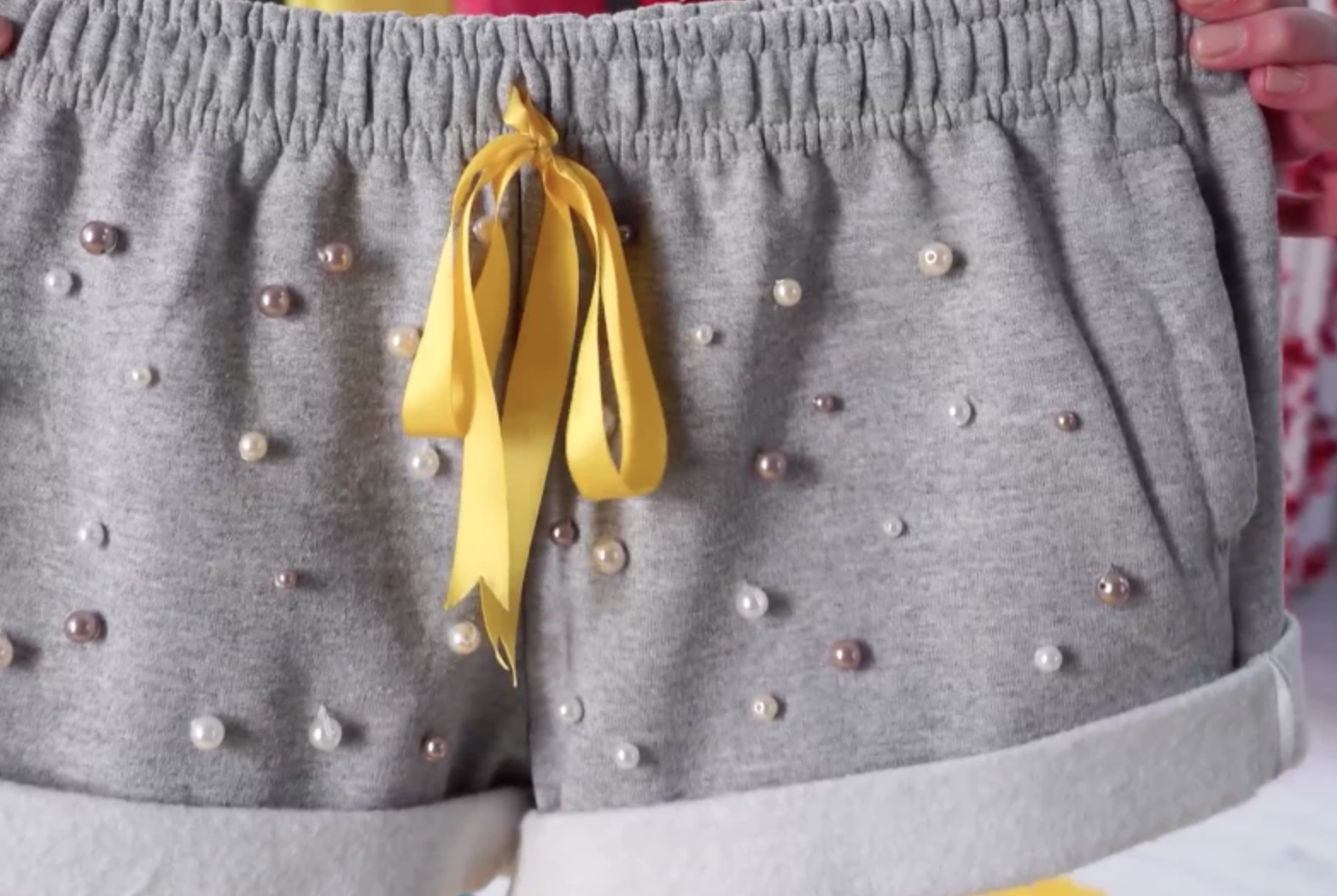 Help your kiddo transform old, boring sweatpants into a totally chic fashion statement they can lounge around in. Bonus: they'll learn hemming skills they can use on a ton of future projects.
MAKE IT
4. A Hand-Sewn Wall Hanging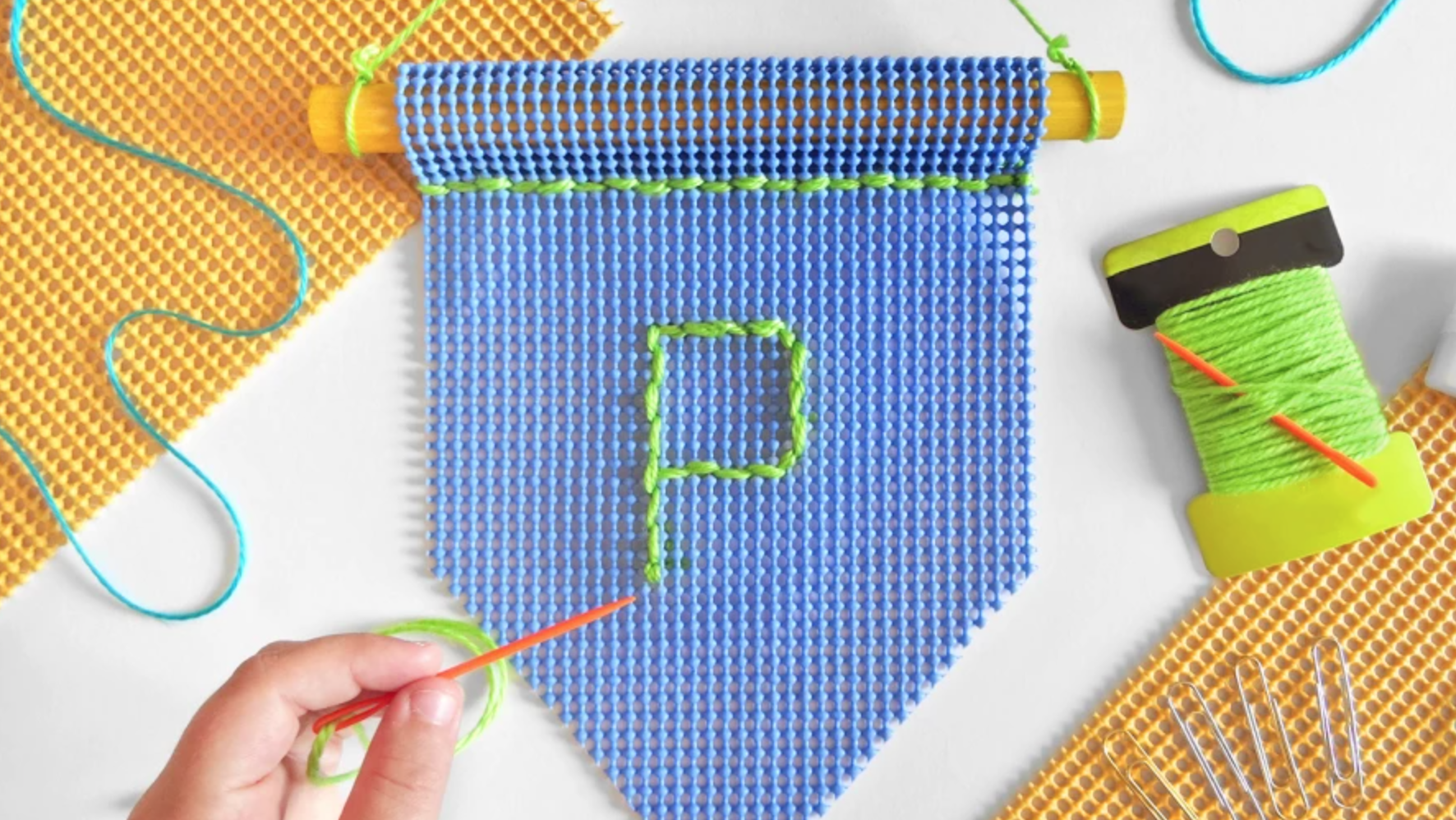 If you have a child who may not be quite ready to work a sewing machine, start 'em off slow with a DIY wall hanging. All they need to learn is a simple running stitch to pull off this masterpiece!
MAKE IT
5. Iron-On Felt Patches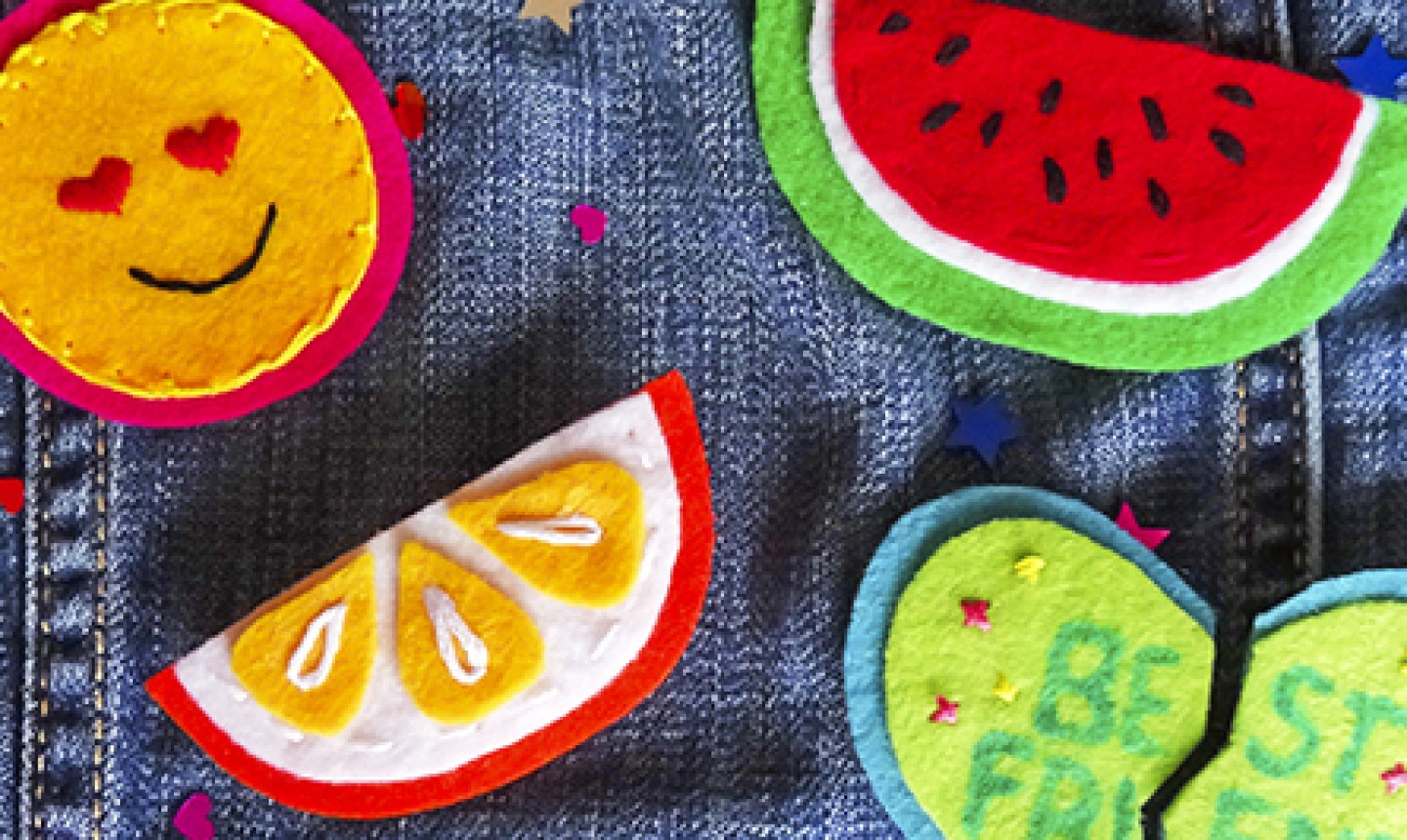 Say hello to flair your kids will totally want to wear. Create whatever designs they like from felt, stitch 'em together and iron onto a jean jacket or backpack.
MAKE IT
6. Pom-Pom Pants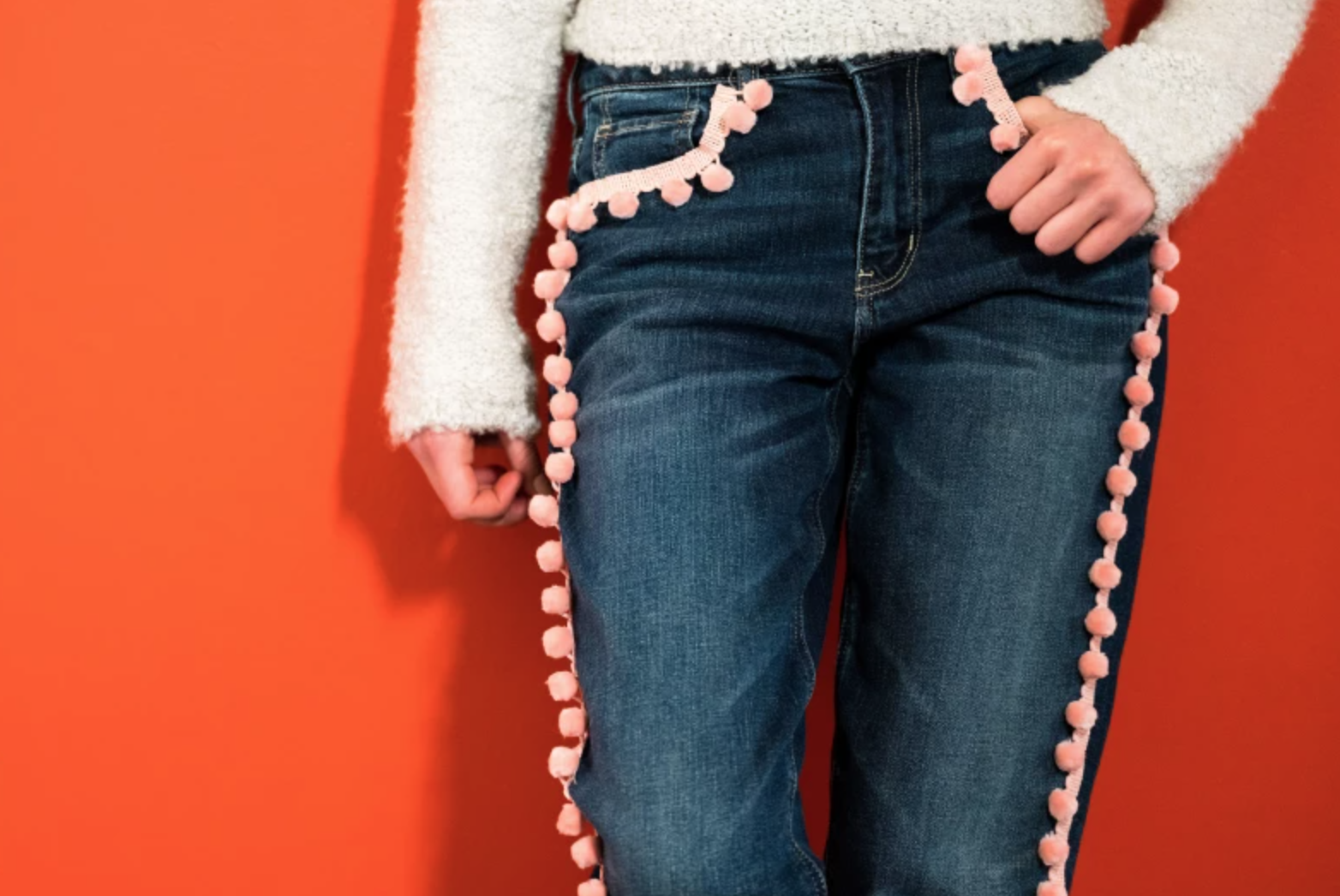 For the kid with a fun fashion sense, this project is calling. All they have to do is find the coolest fringe, measure it out and hand sew onto jeans they already own. With a method this easy, who would ever wear plain pants again?
MAKE IT
7. Rainbow Jeans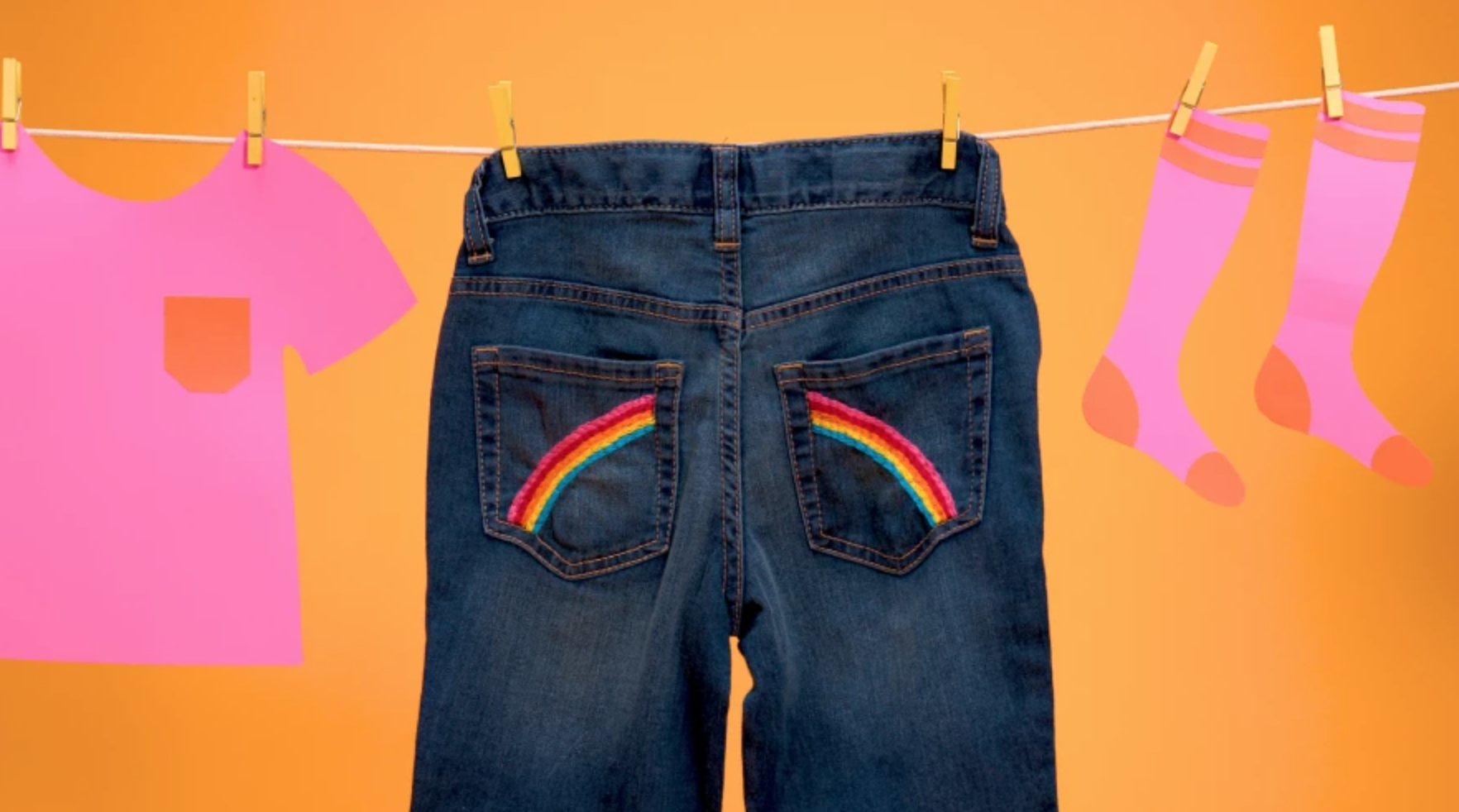 Let them pick out embroidery floss in all the colors of the rainbow: they'll use each one in this fun project! Best part: It only calls for one simple stitch, so they'll be able to make a colorful fashion statement in no time.
MAKE IT
8. Custom Pencil Cases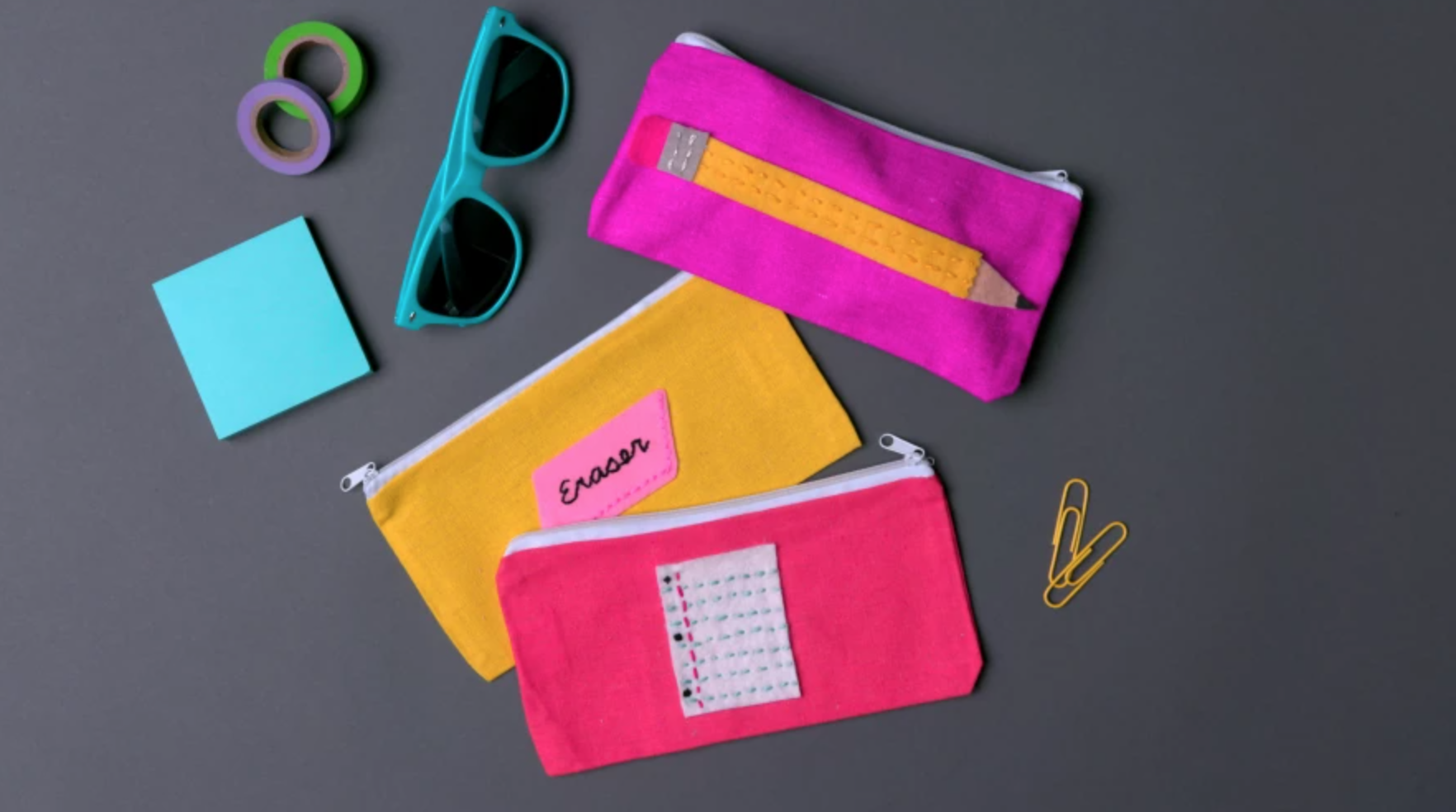 With these cooled-up cases, your mini-me will be the envy of their classmates. All they need is a little felt and floss (and glue to protect against wear and tear) to kick their school supplies up a notch!
MAKE IT