Our sewing rooms can often become ground zero for chaos. Let's make cleaning them up a little more fun. These delightful projects will inspire you to get, and stay, organized.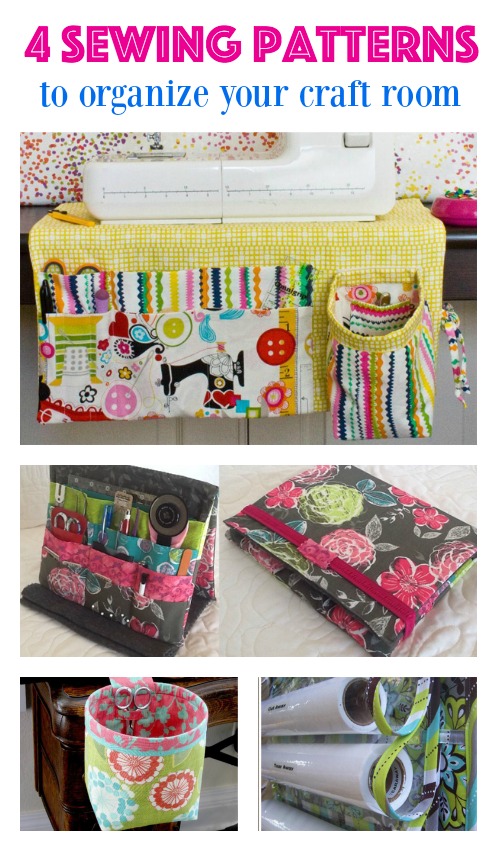 A place for everything and everything in its place. Easy to say, but much more difficult to actually make happen without a concerted effort. Get on track with these Craftsy sewing organization ideas.
Let's organize our sewing rooms!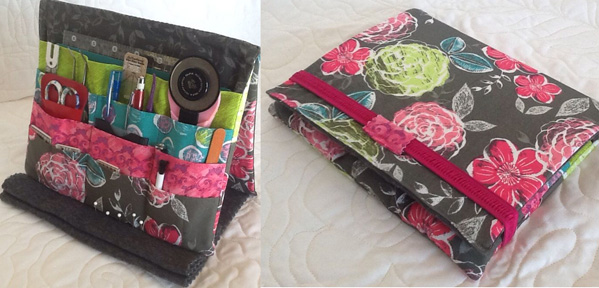 Photo via Craftsy member Sew Together
Tool holder
The tool caddie above keeps your most often used tools within easy reach and then folds down into a compact case for travel and storage. It would also make a wonderful gift, since having one will make you the envy of all of you sewing friends. I think I need one.
Get the Tooly Tool Holder Easel pattern here.

Photo via Craftsy member IGottaStitch
Stabilizer keeper
I have seen many stabilizer holders, but this one is by far one of the classiest. Hang it on the wall or on a door. With vinyl pockets, it is easy to see the stabilizer type. Bias covered edges provide both protection and appeal as they match the base fabric. I need one of these, too.
Get the Embroidery Stabilizer Keeper pattern here.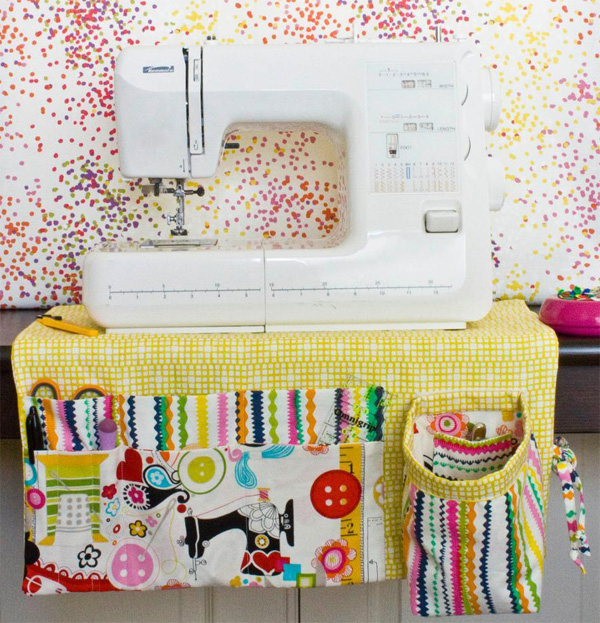 Photo via Craftsy member Schlosser Designs
Sewing Machine Apron
Another great idea, this sewing machine apron and thread catcher can be customized to your decor and pockets can be adjusted to your needs.
Get the Sewing Machine Apron pattern here.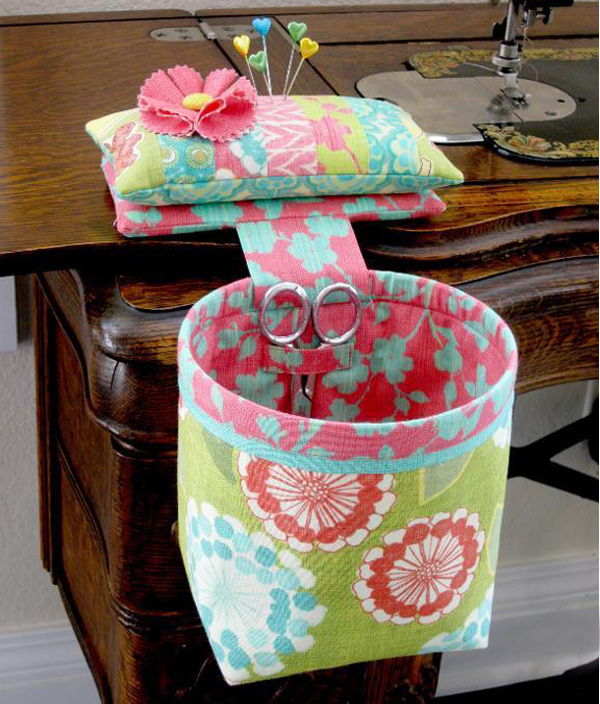 Photo via Craftsy member Curry Bungalow
Thread Catcher
I can see I am going to be busy, because this is another one of those must-have patterns. Thread keeper, scissor keeper, and pin cushion all in one, this gem would be useful to machine and hand sewers, quilters, and embroiderers.
Get the Sew In Style Thread Catcher pattern here.
How do you organize your sewing room?