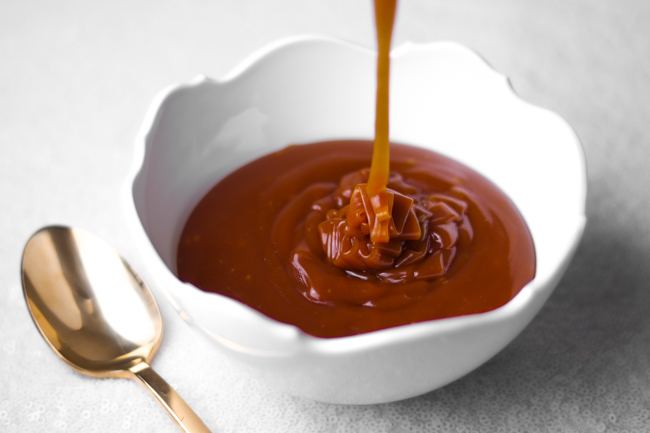 We LOVE caramel… especially when it comes salted. But it's time to admit that salted caramel is played out, and it's prime time to explore some new flavor combos. So let's whip up a base recipe for a buttery homemade caramel, then switch it up with some amazing taste ideas that make it anything but basic.
Homemade Caramel
Ingredients
1 cup granulated sugar
6 tablespoons unsalted butter (cut into cubes)
1/2 cup heavy cream
1/2 teaspoon salt (optional)
Instructions
1. Add the granulated sugar to a saucepan on medium heat, gently stirring the sugar using a wooden spoon. The sugar should caramelize to an amber liquid in about 5 minutes. Keep stirring the sugar so it doesn't burn.
2. Now add in your diced stick of butter one cube at a time. Stir gently as the butter melts into the caramelized sugar, and keep on stirring.
3. Gently drizzle the heavy cream into the sugar/butter mixture. We know your arm is getting tired, but keep stirring constantly — you're in the home stretch!
4. As soon as your caramel looks smooth when stirred, remove it from the heat to cool and give that arm a rest. You don't need to pour the caramel out of the saucepan just yet; just set it aside for about 30 minutes.
5. Once it's lukewarm or room temp, you can flavor it up. This is definitely the best part. Take these quantities as suggestions, and adjust to taste all the way!
---
Variations
Classic with a Kick
If you're still loving the classic salted caramel, go ahead and add in some ground coarse sea salt (we love using pink Himalayan salt). Then, for a more adventurous twist, add a little chili too. Pairing a chili salted caramel sauce with dark chocolate ice cream or cake is life-changing.
Boozy Sauce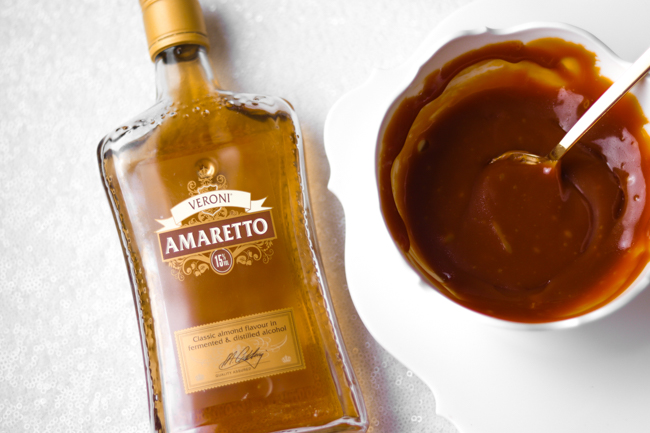 Gooey and boozy? We got you. You can add some reduced champagne or bourbon to your mixture for an adult spin. Amaretto is also an amazing liqueur to add to any creamy filling or sauce, and it's got a tempting almond taste that adds depth to your caramel. Drizzle amaretto caramel onto cinnamon loaf cakes and top with sugary toasted almond slices or almond brittle.
But we're getting carried away — let's talk about actually reducing the alcohol. This technique lets you get a concentration of flavor without too much liquid. Simply add your alcohol (begin with about 200 ml) to a saucepan and boil for 8-10 minutes. By then your alcohol should have reduced by half. Some alcohols will reduce to an almost syrup-like texture, and others will stay pretty liquidy. It's all OK so long as your alcohol has cooked down to half the original amount. Once that's happened, set it aside to fully cool, then stir into your caramel! Make sure you taste test as you add.
Add a Coffee Buzz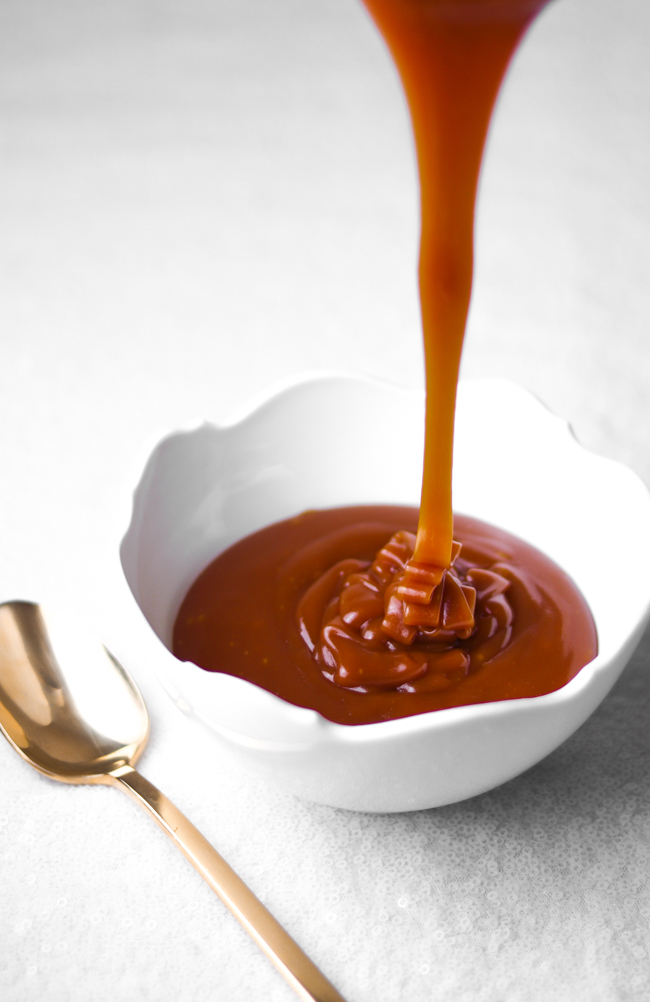 Caramel lattes are delicious, so why not try a caramel latte-inspired sauce? This one would be perfect added to coffee cake layers or drizzled onto creamy homemade cappuccino gelato. We also wouldn't blame you for enjoying it straight out of the jar!
There are a few different ways you can add that coffee buzz to your next batch of homemade caramel. You can add in a few drops of strong coffee extract, which is the easy route. Or you can brew a concentrated espresso and gradually stir that in. This method is much more indulgent and it'll help give a deep tone to the sauce. You can even add coarsely ground aromatic coffee beans to the mix to bring in taste and texture.
Dark and Spicy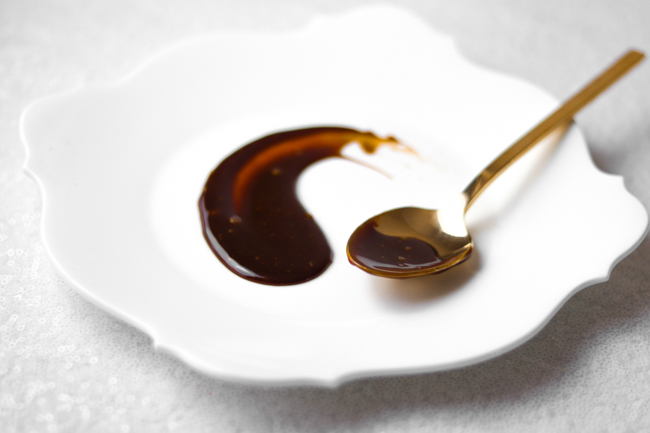 If you've got a major sweet tooth, then maybe a hit of thick molasses and a little spice added to your caramel is the best bet yet. Just add a heaped teaspoon of molasses at a time (taste test between each spoon to make sure it doesn't get too overpowering!), plus a sprinkle of cinnamon. We love the deeper tone of color it adds too.
For spring and summer treats, try adding a cinnamon spice caramel to peach cobbler and ice cream! In fall and winter months, dress up morning coffees or gingerbread muffins with a helping of spiced caramel sauce.
What's Next?
Don't take our word here — you can always experiment and figure out your own approach. Try a dash of tabasco or some freshly ground pepper… you never know what flavor combo is still waiting to be discovered.