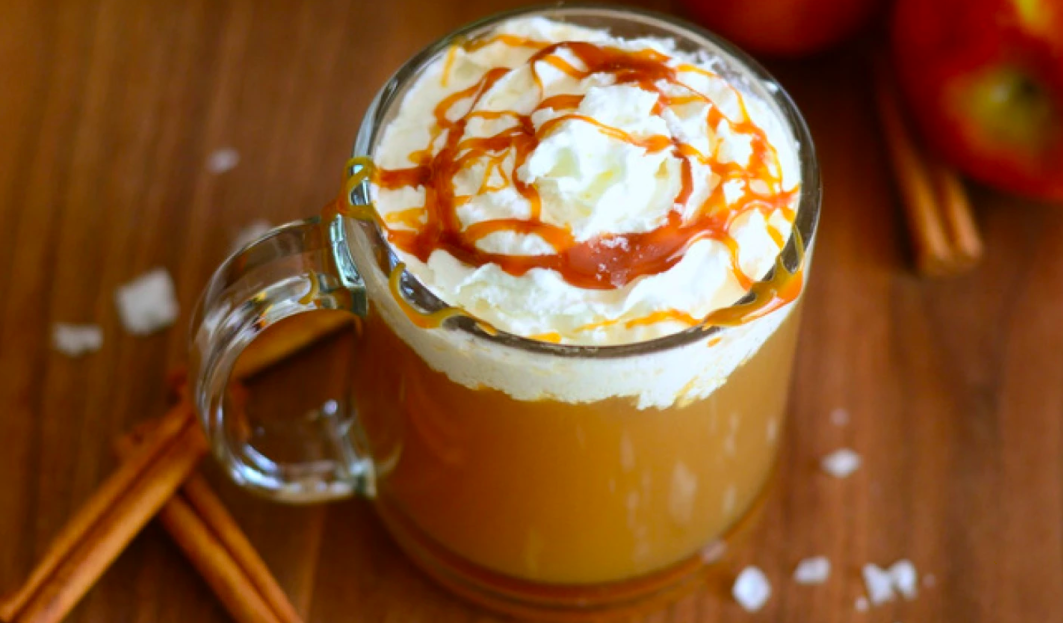 When you add caramel and a pinch of sea salt to spiced apple cider, you know you're doing fall right. This cozy drink is perfect for both the morning and evening, especially when sipped alongside a tasty pumpkin treat.
Salted Caramel Apple Cider
Yield: 1 serving
Ingredients
10 ounces spiced apple cider (buy it or make your own)
1½ tablespoons caramel sauce, plus more for topping (buy it or make your own)
¼ teaspoon sea salt, plus more for topping
Whipped cream
Instructions
1. Heat cider on the stovetop. Pour into a large mug.
2. Stir in caramel sauce and salt.
3. Top with whipped cream. Drizzle with additional caramel sauce and sprinkle with a few grains of salt.