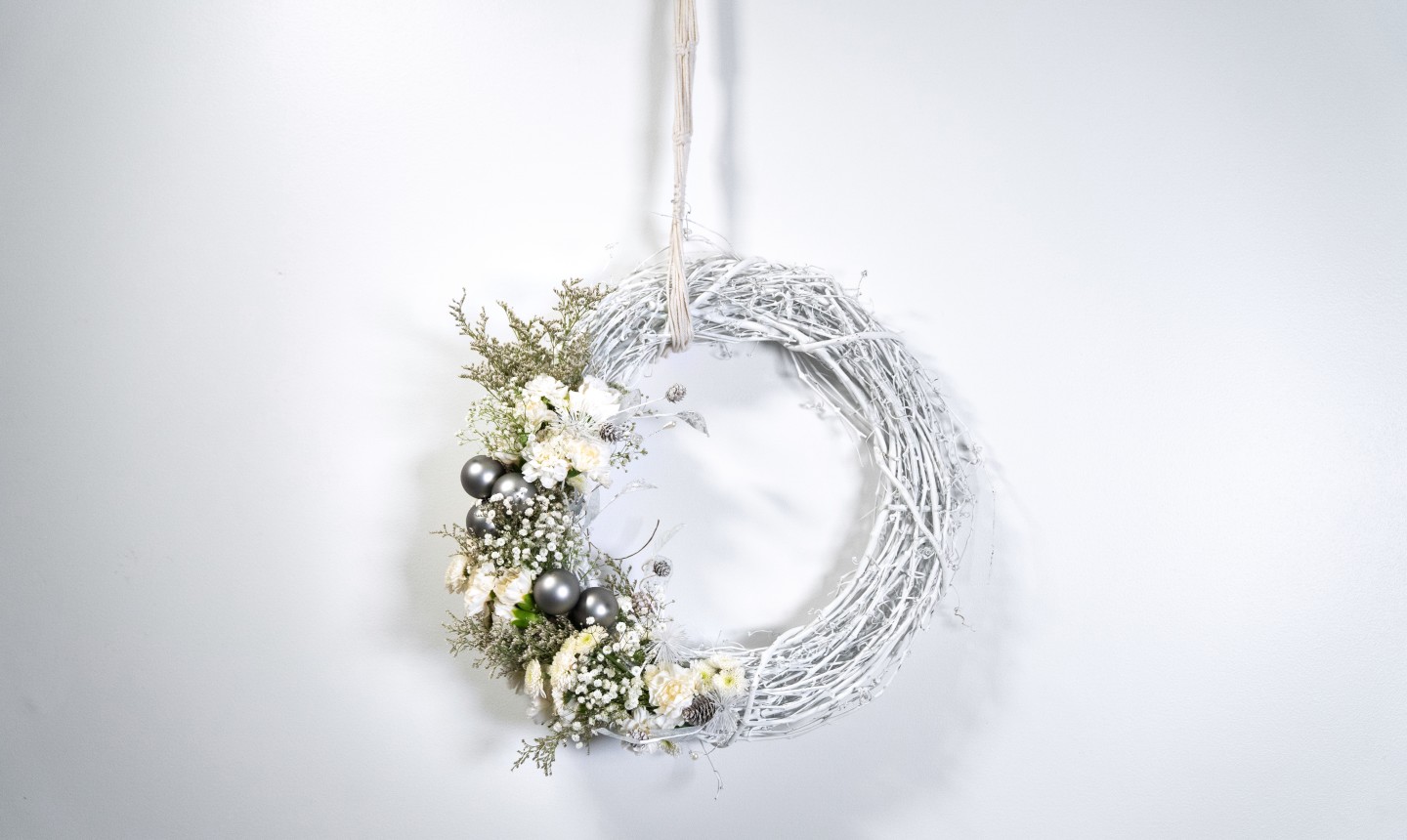 Make your holiday home decor fresh in the most literal sense. Carly Cylinder, star of The Flower Kitchen, is here to show you how to craft a fresh-flower wreath just in time for the holidays.
Winter-White Holiday Wreath
Level: Easy
What You Need
White grapevine wreath, 12″-16″ in diameter. You can buy a white wreath or spray-paint one yourself.
Brown bind wire
Mix of white flowers such as carnations, mums, misty white, and baby's breath, cut about 4″-5″ long
Silver ornaments
White sparkly garland and/or ornamental objects
Instructions
1. Bundle Up
Grab a few stems of mums, carnations, misty white and baby's breath and gather into a small bouquet. Because we're using fresh flowers here, you might need to open up the carnations and mums. If that's the case, just use your thumbs to fan out the petals.
Trim the stems evenly and secure the bouquet together with bind wire.
2. Tie 'Em On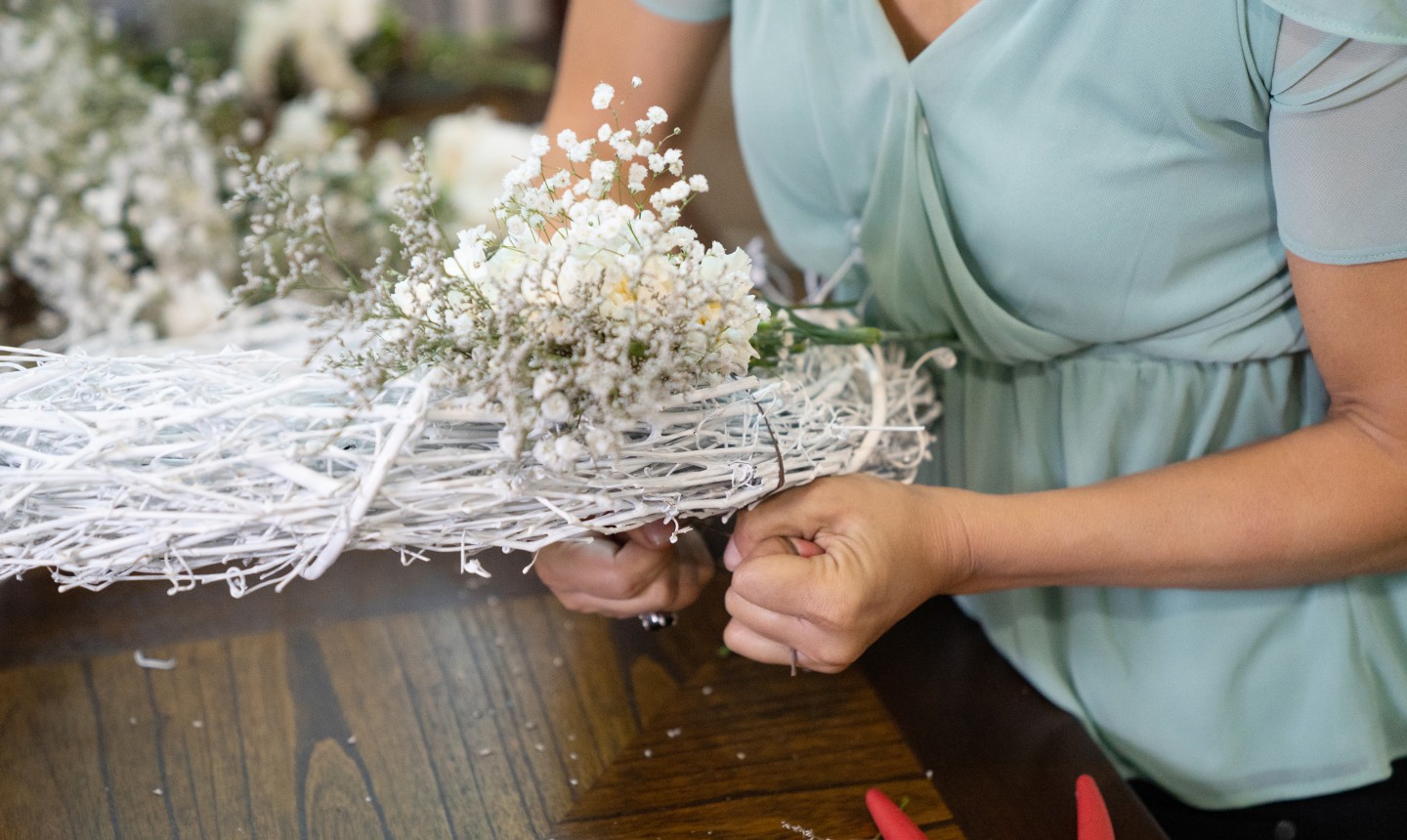 Use more wire to tie each bouquet to the wreath. Bundle together two more little bouquets and tie them to the wreath overlapping your previous bouquet so that the stems are concealed.
3. Fasten the Ornaments
Thread more bind wire through the ornaments and tie them to the wreath.
Pro Tip: Create clusters of ornaments in twos and threes throughout the wreath. You can keep it monochromatic or use bright, colorful ornaments to create a pop of contrast.
4. Hide the Wire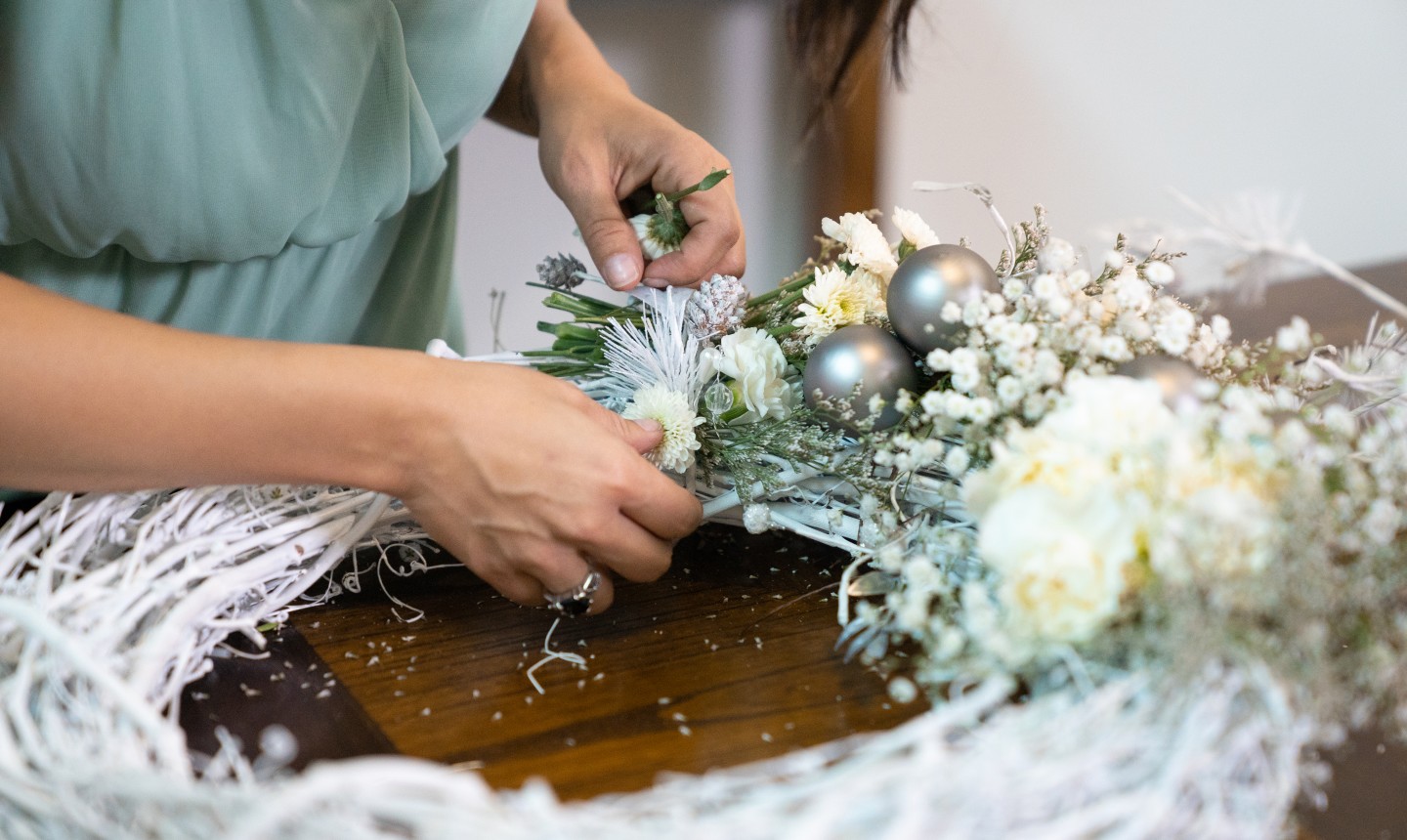 To hide the brown bind wire, tie on some white garland. If you have any remaining exposed bits of wire, tuck more flowers into the wreath. Then it's ready to hang!
Good to Know: The flowers should stay fresh and full for at least a month after they're attached to the wreath. Once the month is up, you can pull out the carnations and mums — the misty white and baby's breath will look the same even as they dry, so this can easily be a forever wreath.